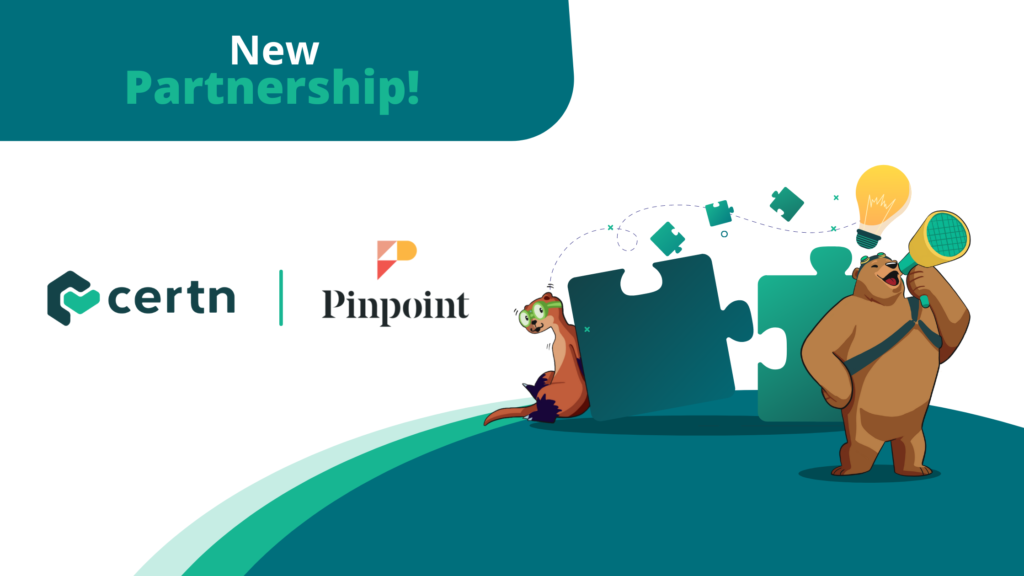 March 4th, 2022
Embracing‌ ‌DEI ‌in‌ ‌the‌ ‌Candidate‌ ‌Experience‌ ‌with‌ ‌Certn‌ ‌&‌ ‌Pinpoint‌
3 min read
---
Certn recently joined hands with Pinpoint to bring out a candidate-first platform. They will help recruiters hire faster, better, and smarter.
Hiring is a complex process with a lot of moving parts. Recruiters need to act fast with vulture-like competition waiting to swoop in on the next best talent. It becomes an absolute necessity for recruiters to have an Application Tracking Software (ATS) system that enables a smooth and fast hiring process. A streamlined ATS speeds up the entire recruitment process and provides effective candidate management while drastically reducing time-to-fill.
Pinpoint is a state-of-the-art ATS, allowing people and culture teams to hire in-house talent significantly faster. With Pinpoint, many parts of the complex recruitment process can be handled within a few clicks of a button. Its simple, elegant user interface and intuitive user experience structure create a pleasant candidate experience. Their brilliant backend team comprises readily available recruitment experts and they will help recruiters attract, hire and retain standout applicants. With the Pinpoint and Certn partnership, recruiters will have a complete package of an agile hiring tool with background checks they can trust.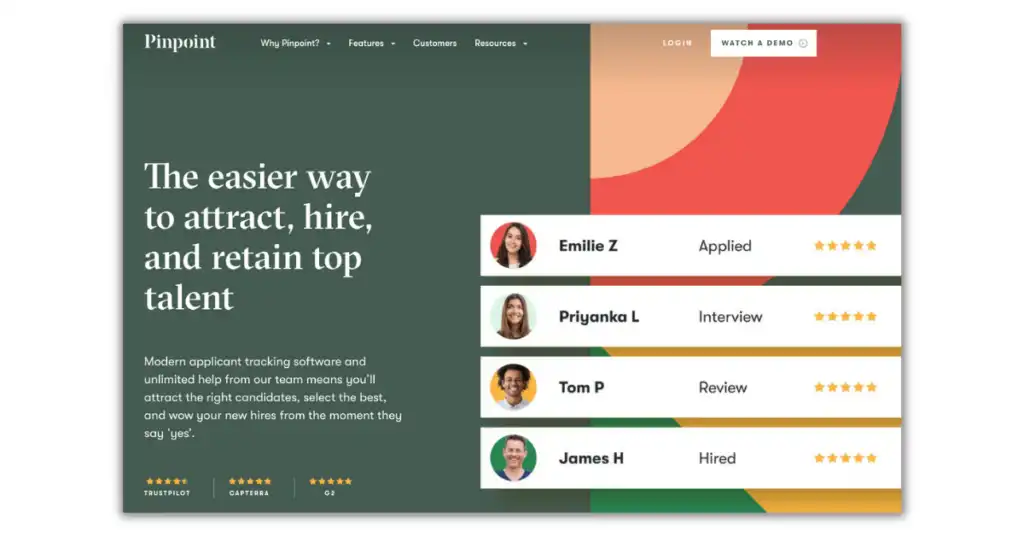 This Partnership Would Be Five-Fold Advantageous For Recruitment Teams
They will have a solid tech stack.
All their hiring flow will be all in one place.
The automated workflow will make hiring smoother.
Fully digital process eliminating any need for paperwork.
A complete, easy-to-use platform makes the overall process better and faster.
Together Embracing Diversity, Equity & Inclusion (DEI)
One of the major deciding factors that led to the partnership was the mutual agreement to embrace Diversity, Equity & Inclusion.
Pinpoint understands the value of diversity and how it impacts the overall work culture. That's why they have an in-built diversity recruiting tool that ensures you attract a diverse talent pool without the added risk of bias. This was a major talking point in the partnership discussions.
Char Stark, head of talent acquisition at Certn, proclaimed," Pinpoint became the front runner when we were deciding our ATS because of its DEI experience and candidate-first approach. One of the most significant pain points we have found with ATSs is that they don't have DEI features built-in; specifically, we look for anonymous resume screening and demographics measures by hiring stage. We were able to find this with Pinpoint and are excited to integrate this as a part of our hiring process."
This Partnership Aims To Bring The Focus Back To Candidate Experience.
Most platforms are optimized only for the recruiters, simply neglecting the needs of the candidates. This ultimately badly fairs recruitment teams as they fail to attract top talent.
Certn & Pinpoint together aims to enhance the end-to-end candidate experience. They will look to optimize it for both recruiters and candidates.
The foundation of the candidate-first experience features include:
smooth form-filling
easy to use modernized interface
hiring manager transparency
fast hiring process
The platform will also allow recruiters to optimize for the candidate experience. They can showcase the work culture, what it is like to work for them, and other elements that woo the candidates.
Char added, "Another pain point is that most ATSs are built from a hiring manager first perspective – but Pinpoint is candidate first. This means they can read more about hiring managers right on pinpoint, and it's easy to get tips on how to apply."
Real-time Data Updates
The integration aims to expedite the whole recruitment process by building a one-stop shop. Here, the recruiters don't have to switch between platforms. Recruiters will be able to do everything without leaving the pinpoint dashboard. The data will be updated in real-time which means they don't even have to refresh the page to get the most updated data.
Pinpoint – The Premier ATS For A Streamlined Recruitment Process
The cornerstone of Pinpoint is to make recruiting and hiring process faster. Most of this is achieved by automating tedious tasks.
Pinpoint's wide reach and modernistic user-oriented features make it one of the best ATS on the planet. The target market they have access to is reasonably broad.
They offer complete transparency in pricing. They charge a flat fee for unlimited features with no extra implementation fees or unexpected costs.
World-class support with a team of recruitment experts on standby. They will help recruiters from optimizing the recruitment ads to improving the job descriptions.
Moreover, the overall interface is precisely user-friendly for both recruiters and candidates.
What Does Certn Bring To The Partnership?
A background check plays a critical role in any recruitment process. It is generally the most time-consuming due to all the paperwork and back and forth involved.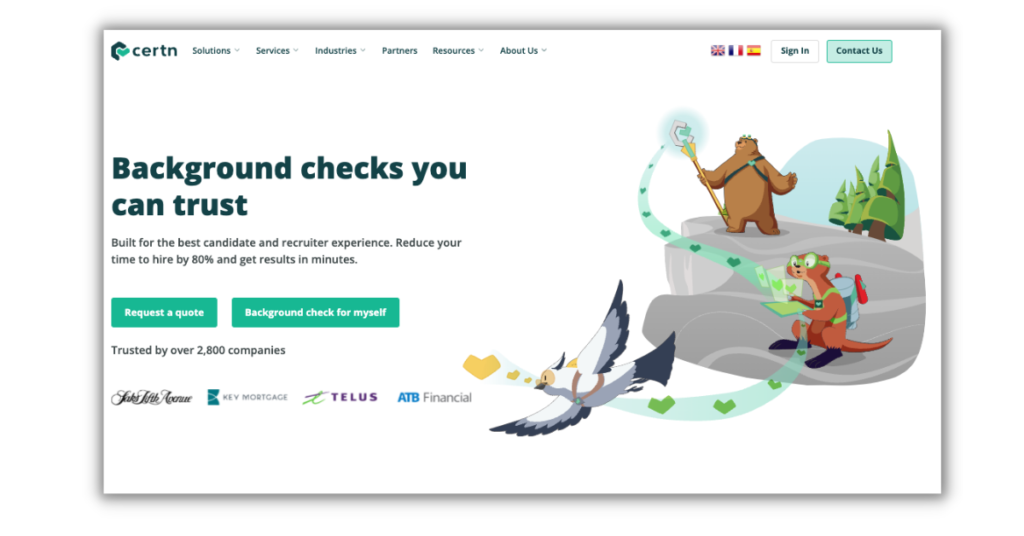 Certn values time and the importance of speed in the recruitment process – Certn's platform provides background screening features including:
Fast Checks
Fast Set-up
Fast Response Times
With results back in minutes, Certn claims to reduce hiring time by 80%. Moreover, Certn is FCRA, GDPR, and SOC 3 Type II and III compliant, making them a highly trusted and compliant screening service.
This Partnership Is Positioned To Change The Recruitment Process Forever.
Certn and Pinpoint are looking at simplifying, updating, and streamlining the complete recruitment process – making hiring processes as efficient as possible. They will be emphasizing speed, reducing overall friction—all without losing sight of essential aspects of DEI, hiring transparency, and employee happiness. Moreover, they will dispense all the ownership as recruitment teams will be able to build 100% customizable packages – teams will now own the entire workflow with full access to both platforms.
This is a revolution in the making which will make the recruitment process more efficient, smooth and better than before.
Looking to level up your candidate experience?