Identity Verification
ID Verification, Instantly
Our OneID identity verification is the foundation for knowing exactly who you're screening – instantly. Add biometric facial recognition to your background screening process to hire confidently and compliantly.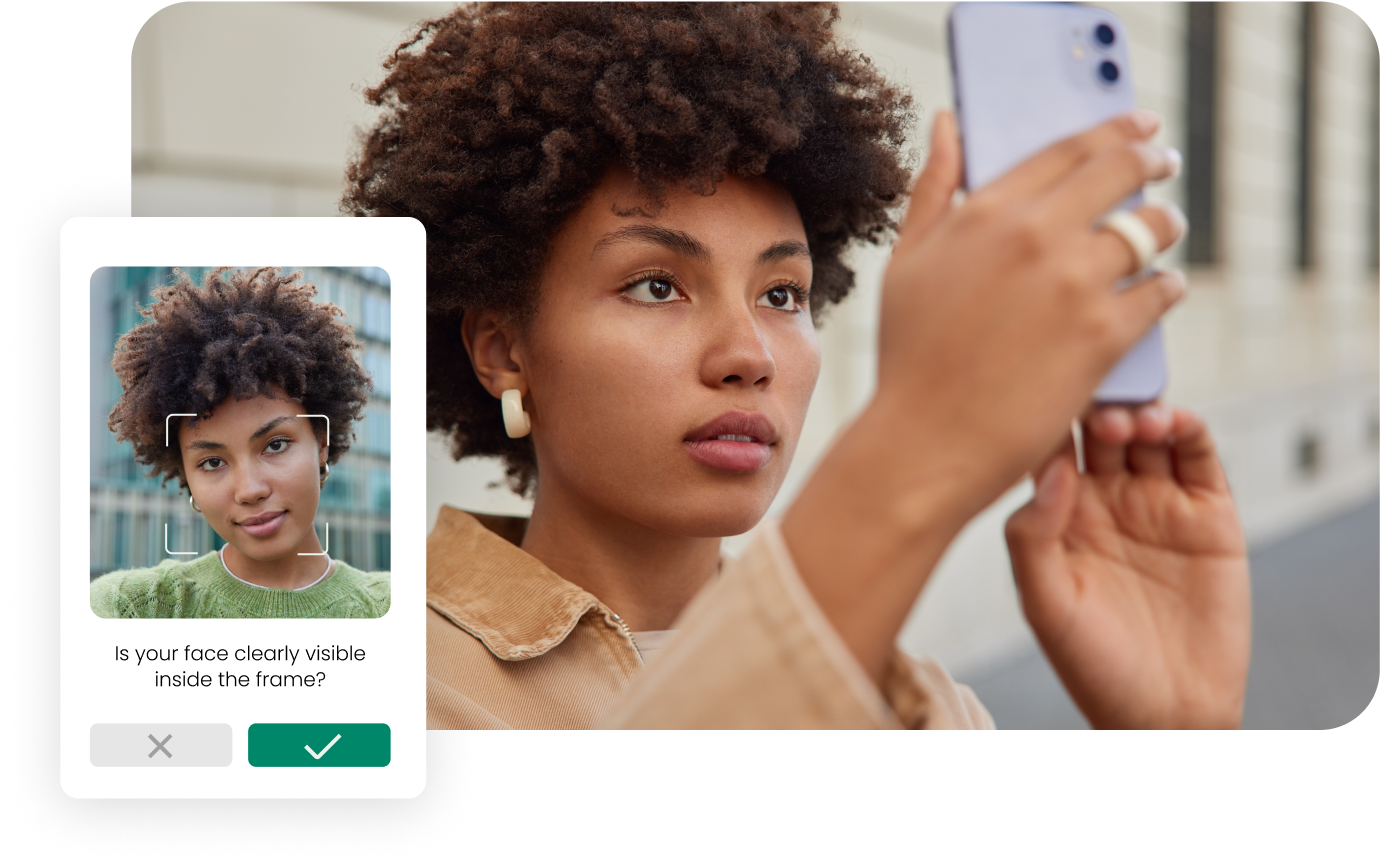 Instant, Accurate Background Checks
with OneID
Over half of job applications contain inaccuracies. Our OneID instant identity verification set the foundations for fast, easy, and accurate background checks.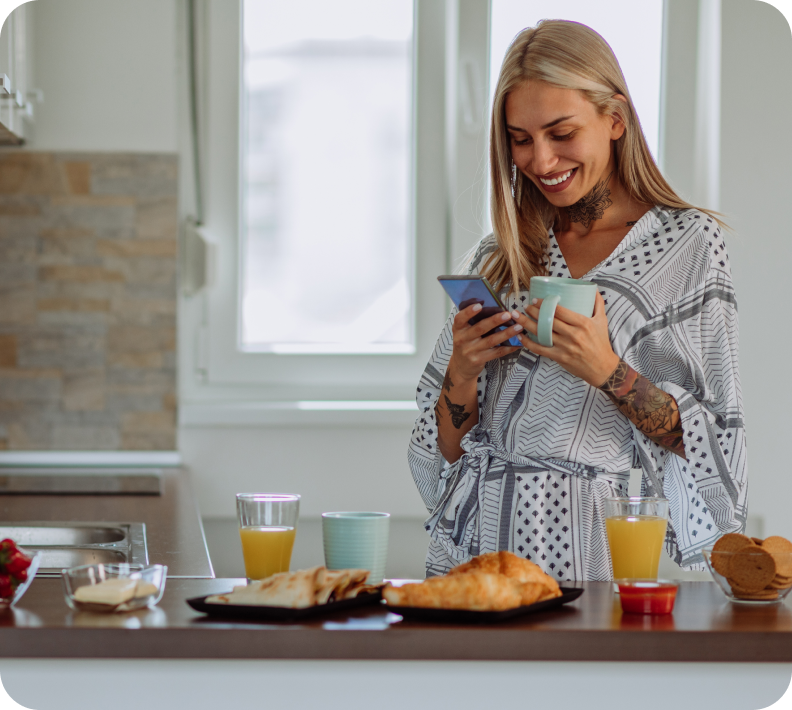 Lift Candidate Experience
Your candidates can complete the identity verification process in just a few clicks.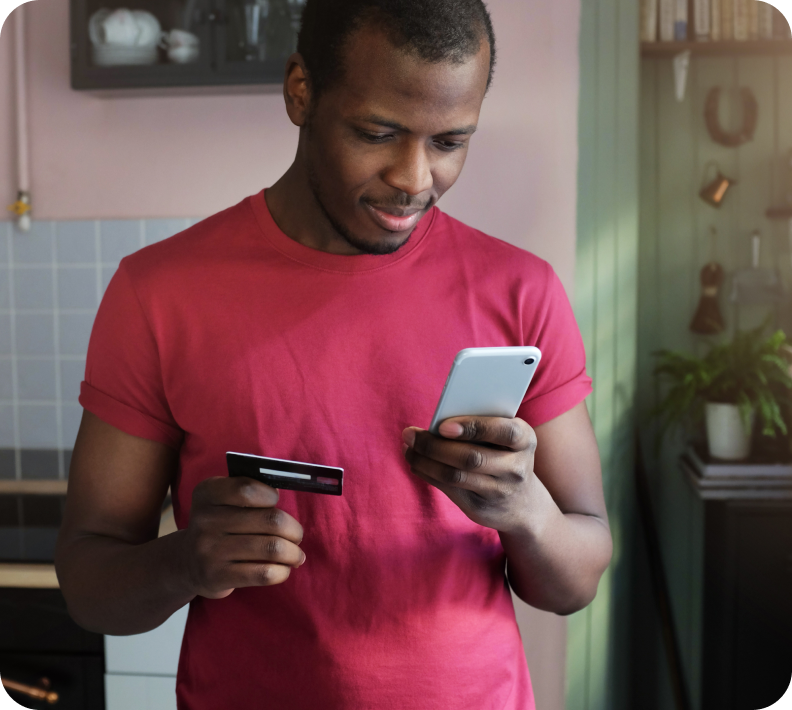 Prevent Fraud
Use OneID to verify the accuracy of your candidate's information before screening.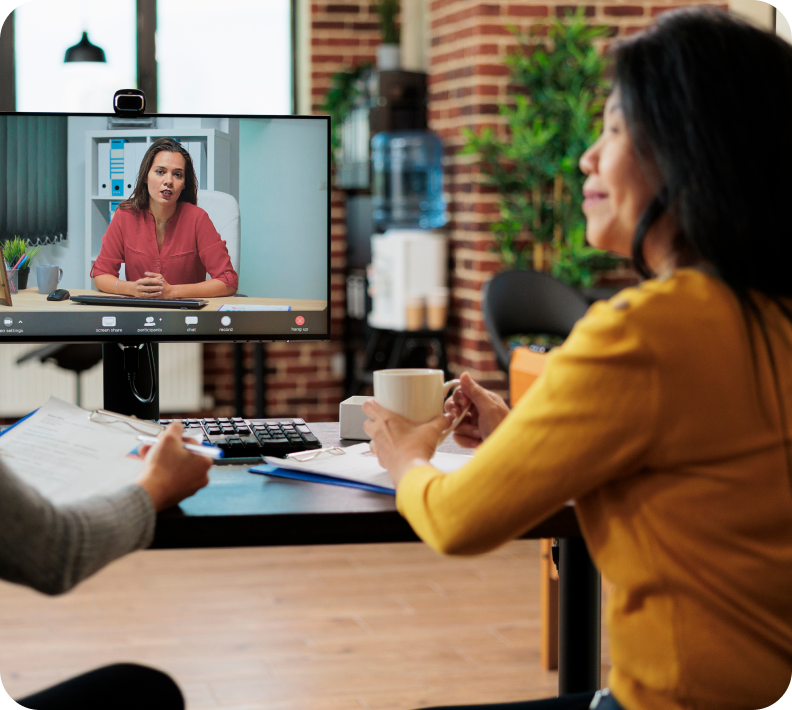 Hire Globally with More Confidence
OneID supports over 11,000 government-issued ID types from over 190 countries.
Hire Globally with Confidence
OneID is our proprietary, biometric identity verification check. It allows you to verify the identity of an individual by using biometric facial recognition to match their face to their government-issued ID instantly.
OneID supports over 11,000 government-issued identity documents (e.g., passports, drivers licences, ID cards, and more) from 190 countries and territories, including documents in non-Latin character alphabets.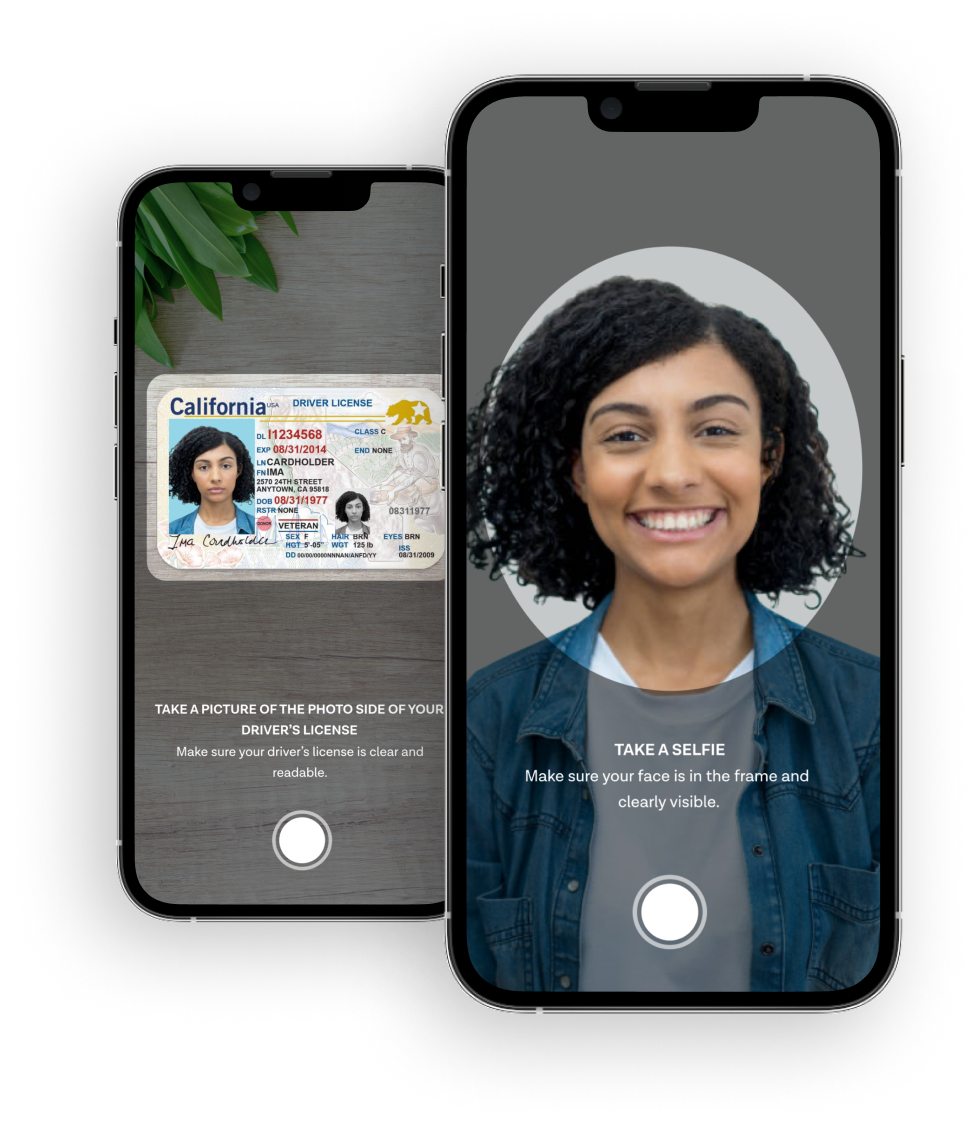 Get Started with Better Background Checks
From one check to thousands, we can meet your business wherever you are. We give you the flexibility to choose the checks that matter most to you.
Identity Verified, in 3 Steps
Our simple and secure 3-step identity verification process is completed in a few clicks through mobile or desktop.
A secure, encrypted link is emailed to your candidate.
The candidate consents and uploads photos of their ID and a selfie with a few clicks.
That's it! Automated prompts guide the candidate and pre-filled data means it takes minutes. The results are sent back to you as part of the report.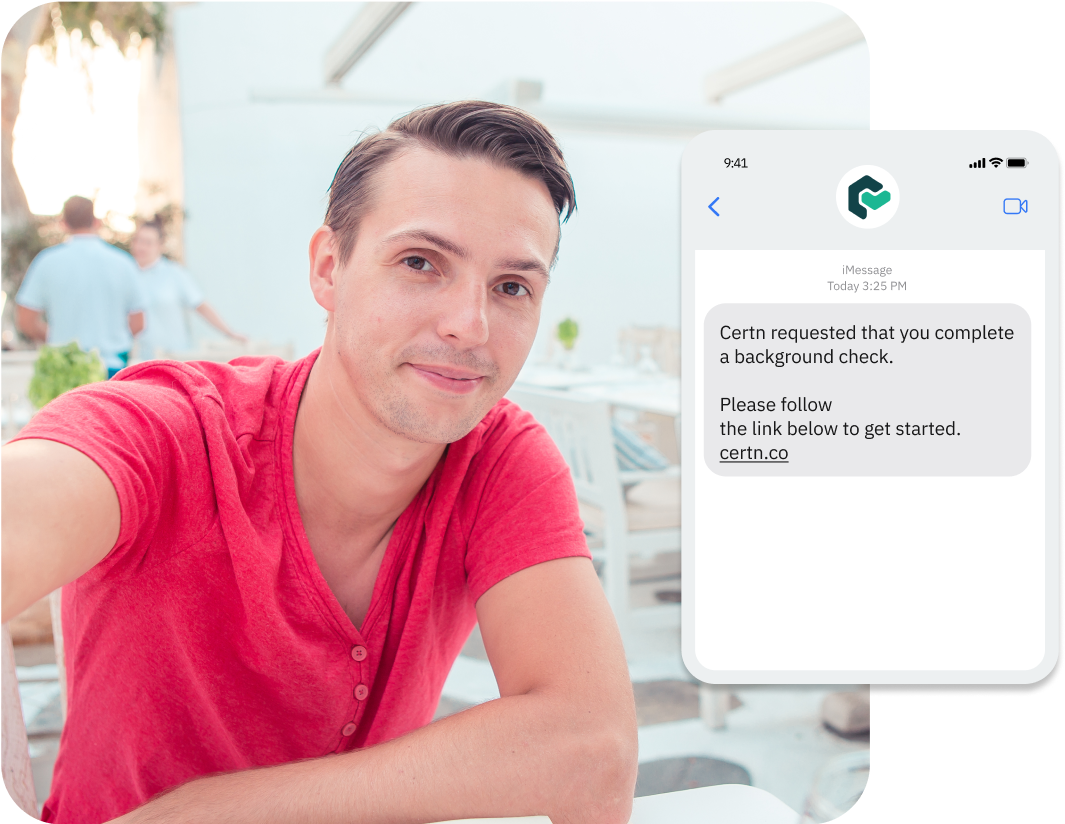 Powering Better Background Checks
Background checks shouldn't bottleneck the process for you – or your candidates. OneID is our solution for faster, more accurate background checks. Check identity documents in real time with AI-powered ID verification.
A Technology-First Experience
Give your candidates a hiring experience you can be proud of with our mobile-first user experience that can integrate directly into the world's most popular hiring and tenancy platforms.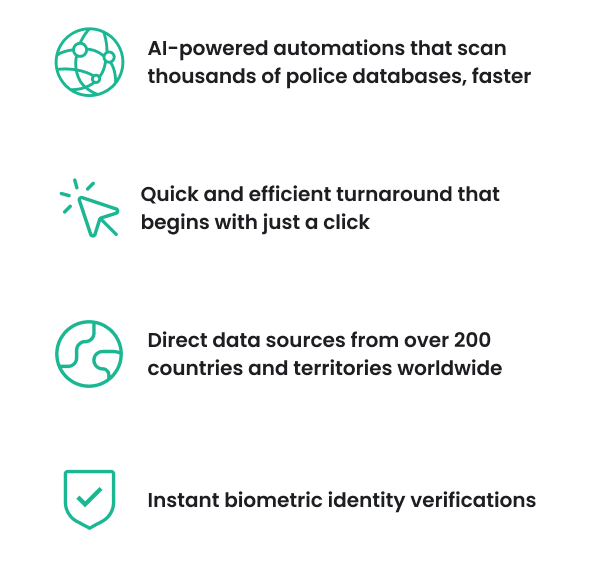 Don't just take our word for it. Here's why our customers love us.
"At Tech Mahindra, we have close to 200,000 employees. Certn gives us speed, consistency, and a really simple experience for both our candidates and talent acquisition team."
"The price point is amazing, and so is the service and turnaround time. It's really a no-brainer."
"Not only is the platform easy to use for all audiences, but the internal support system is beyond what we could have imagined."
Your Questions, Answered
What's identity verification?
Identity verification confirms a person's identity. There are two main types: knowledge-based authentication and biometric authentication. Certn's OneID check uses biometric facial recognition technology to verify the identity of an individual instantly by matching a government-issued ID with a real-time selfie instantly.
What's biometric screening?
Biometric screening is a type of identity verification that establishes identity by matching unique biometric features such as retina scans, fingerprinting, and facial recognition. The biometric facial recognition technology in OneID verifies the person's identity instantly by matching their government-issued ID with a real-time selfie. OneID also relies on practices such as liveness detection for anti-spoofing (and we have a team dedicated to ensuring the technology's accuracy), so you can have even more confidence that a person is who they claim to be.
Where is OneID available?
OneID is available in all regions.
How long does OneID identity verification take?
After the candidate successfully completes a OneID check, you receive the ID verification results instantly. If your candidate cannot successfully complete the OneID check, we reach out to them to complete an alternative process as a backup. With your candidate's help, this backup option is typically completed within 24 hours.
Certn's OneID identity verification check uses biometric facial recognition technology to verify someone's identity instantly. It works by matching a person's government-issued ID document with a real-time selfie. All you need to request a OneID verification is a person's name and email address.
Who can request identity verification?
All Certn clients including hiring managers, property managers, and companies managing gig platforms can enable the OneID feature as part of their background screening process. If you're a Certn client, you can use OneID.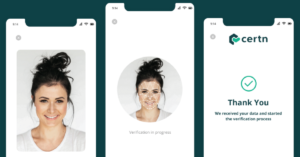 In 2021, the U.S. Federal Trade Commission received more than 5.88 million fraud reports. More specifically, ID theft complaints topped the list of fraud reports making up about 24% of the reports.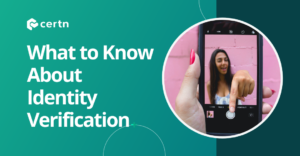 Do you know who you're hiring? With Certn identity verification you can – instantly.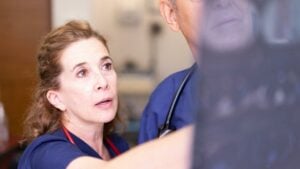 Would you trust a nurse who made up jobs and college diplomas or an accountant with a history of fraud? This is why background checks are essential.
Ready to Experience
the World's Easiest Checks?