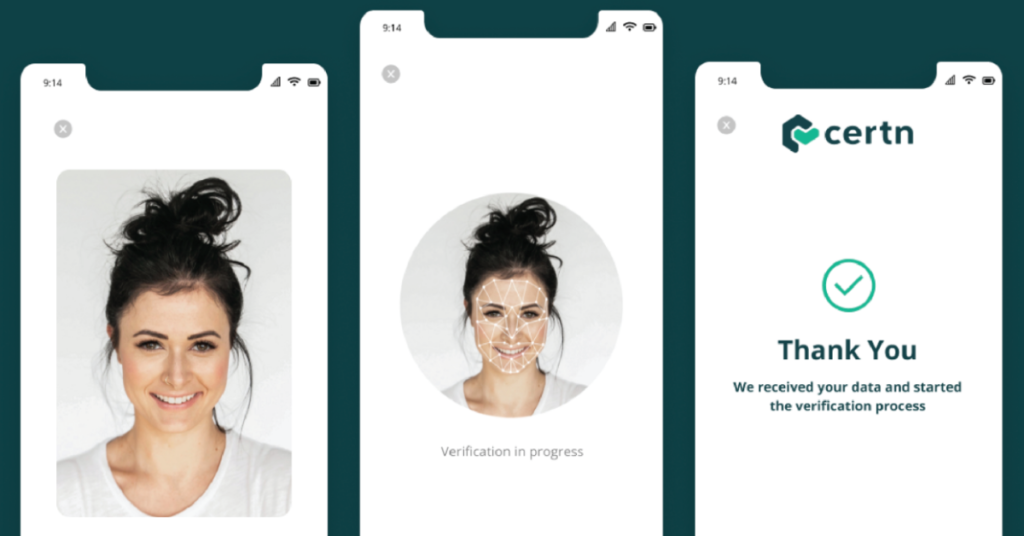 December 12th, 2021
OneID Provides the Best Candidate Experience
2 min read
---
In 2021, the U.S. Federal Trade Commission received more than 5.88 million fraud reports. More specifically, ID theft complaints topped the list of fraud reports, making up about 24% of the reports. To combat this issue and ensure your candidates are who they say they are, we recommend employment and identity verification as part of your background screening process.
The best part? Identity verification is no longer a cumbersome process that impedes fast hiring. To help onboard trustworthy employees, in 2018 we built OneID, a seamless ID verification feature that uses biometric facial recognition and lets your candidate easily verify their identity on an internet-enabled device of their choice. Today, we're excited to announce additional enhancements to the service, making ID verification a faster, even more seamless experience. It's how Certn is revolutionizing all parts of the background screening process.
Identity Verification
Gone are days where candidates have to be physically present at a post office or police station to verify their identities for pre-employment background screening. Nope, no more in-person visits. Now, youe candidates can verify their identities in minutes on their smartphone or another inter-enabled device with a built-in camera. Certn's instant ID verification service OneID makes verification faster and improves the candidate experience. Sounds good, right?
How does Certn's OneID identity verification work? Certn's OneID technology extracts the data on the candidate's government-issued ID card and automatically matches the data and a selfie. It's that easy!
Here's a breakdown of how our clients are using OneID:
Biometrics Identity Verification System
Why should you switch to OneID? Unlike the traditional identity verification method, knowledge-based authentication (KBA), which is based on candidates' answers to personal identifying questions, like how the bank asks you to verify your mother's maiden name or last credit card purchase, OneID leverages technology for faster, more accurate results. It's no surprise Certn has a better way of doing identity verification because we're all about better background screening.
Another reason to switch from KBA to the biometric authentication in OneID is that it can be challenging to verify new workers, new residents, and/or international workers who don't have established credit or other histories.
Finally, it's worth switching from the KBA way to Certn's OneID because identity fraud crimes are easier to commit due to the growing volumes of publicly available personal information on social media platforms. Products like OneID provide faster and more accurate results, and give you extra peace of mind.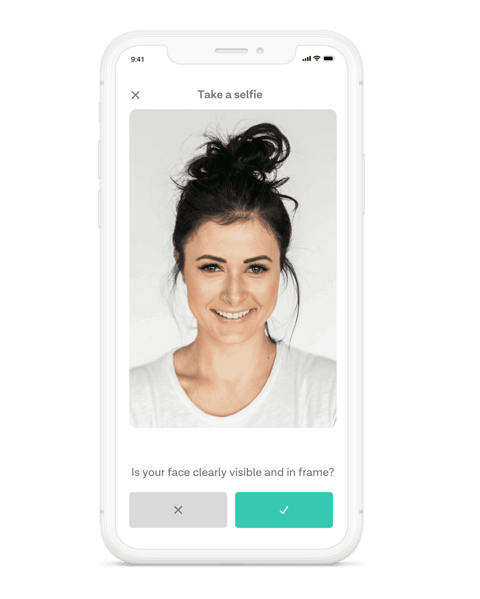 OneID: Faster Candidate Verification
Say goodbye to administrative tasks and errors from manually adding information yourself before sending it to your candidate. You just need to provide the candidate's email address and a secure invitation to complete OneID as part of the background screening process will arrive in their inbox or vis SMS. Customers who've integrated Certn with their applicant tracking system (ATS) can automatically email the screening request to their candidates in one click from their favourite hiring platform.
Here's our exciting update on OneID: OneID now covers more ID types from more countries to extract and match data, 11,000 ID types from 190 countries. OneID's biometric facial recognition technology smoothly detects and matches the image on the government ID card and the selfie. This process is also optimized for candidates to complete the identity verification process on an internet-enabled device like a smartphone or tablet.
Benefits of Certn OneID:
Here are the benefits of choosing OneID as part of your background screening process:
Real-time face recognition and technology to extract and match data;
Results in seconds so you have the confidence in who you're hiring ASAP;
More than 11,000 ID types from more than 190 countries are supported;
Included in API customers' and Certn's integrations; and 
Dedicated support team via live chat, email, and phone if you or your candidates need help along the way; and
It's secure: Certn is CCPA and GDPR compliant and SOC 2 and SOC 3 certified.
That's it! No more trips to the post office or police station.
Are you ready to start using OneID to seamlessly verify candidates' identities and hire with more confidence and trust? Click here to book a demo with one of our background screening experts.
Written by:
Certn

Certn offers better and faster experiences for everyone. Certn is revolutionizing background screening with the easiest-to-use online platform, 24/7 customer support, and fast and compliant results from global databases. Why wait? Trusted by 20,000+ teams, Certn helps businesses hire faster and manage risk — all while delivering user experiences that help them stand out. Learn more at certn.co.