International Background Checks
International Screening, Covered
The global talent pool is at your fingertips. Confidently screen candidates with diverse backgrounds, anywhere.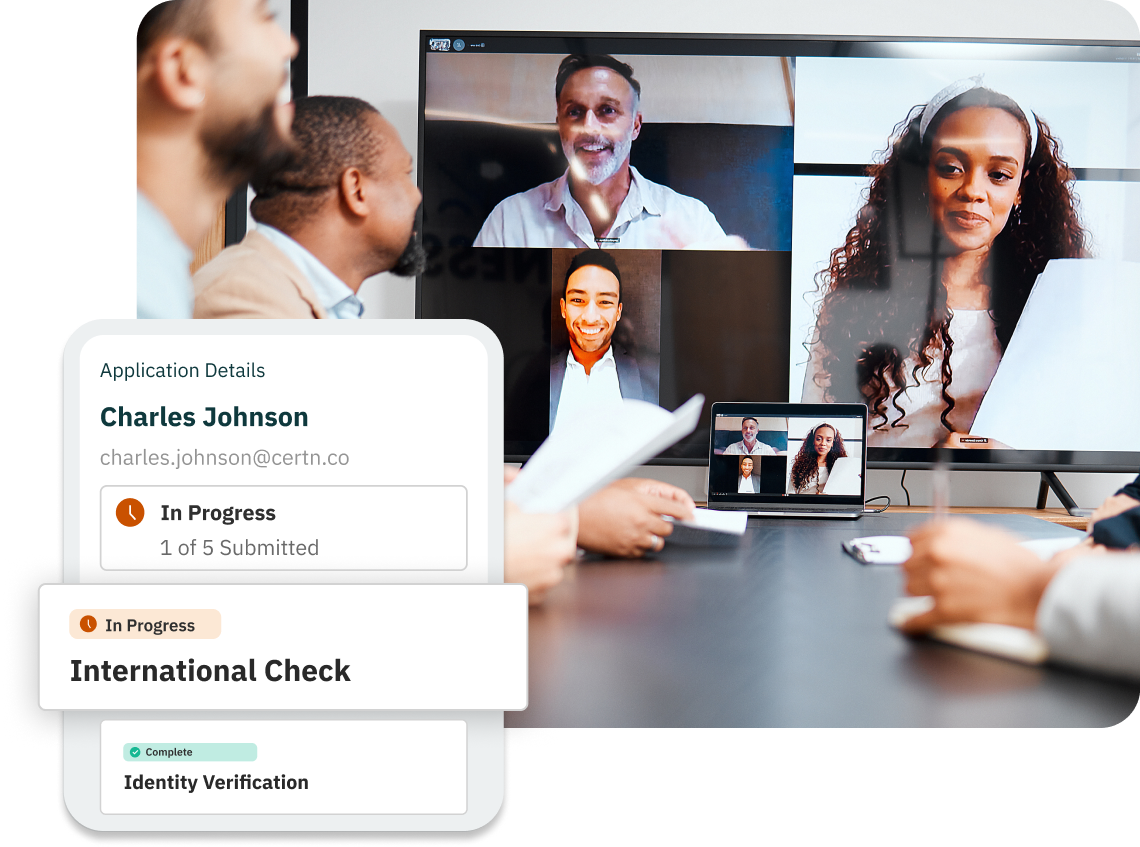 Easy Global Screening
Scan international databases to confirm any international court or criminal records with our international background checks.
Screen job candidates from diverse backgrounds
Include those that have lived internationally
Stay compliant with industry regulations and follow federal, state, provincial, and local laws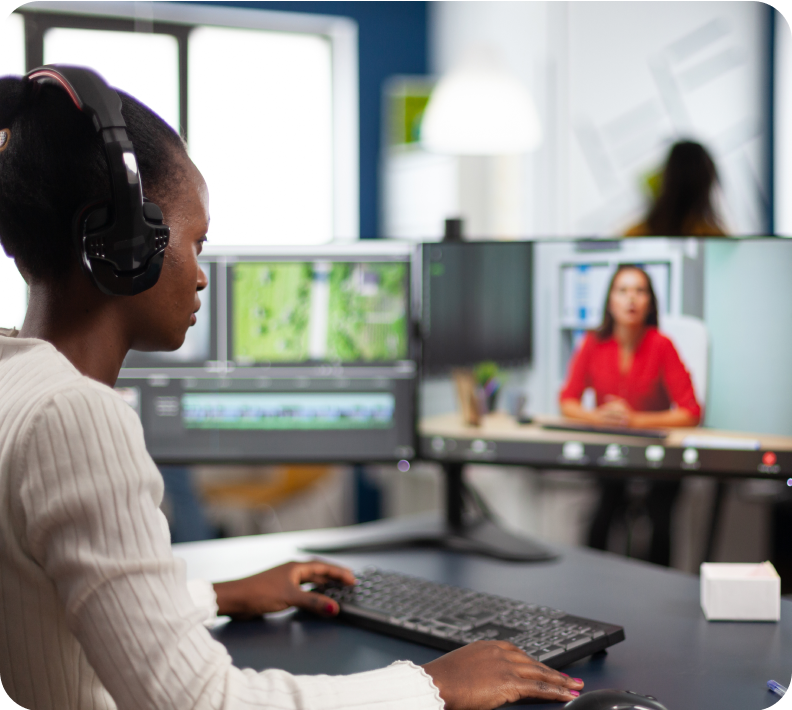 Comprehensive International Coverage
Our international criminal record checks have no bounds, giving you insight into court records and criminal history from over 200 countries and territories including:
Confirmation of place(s) of past or present residence,
Clearance of any records found in those places of residence,
Flags for any criminal or adverse media.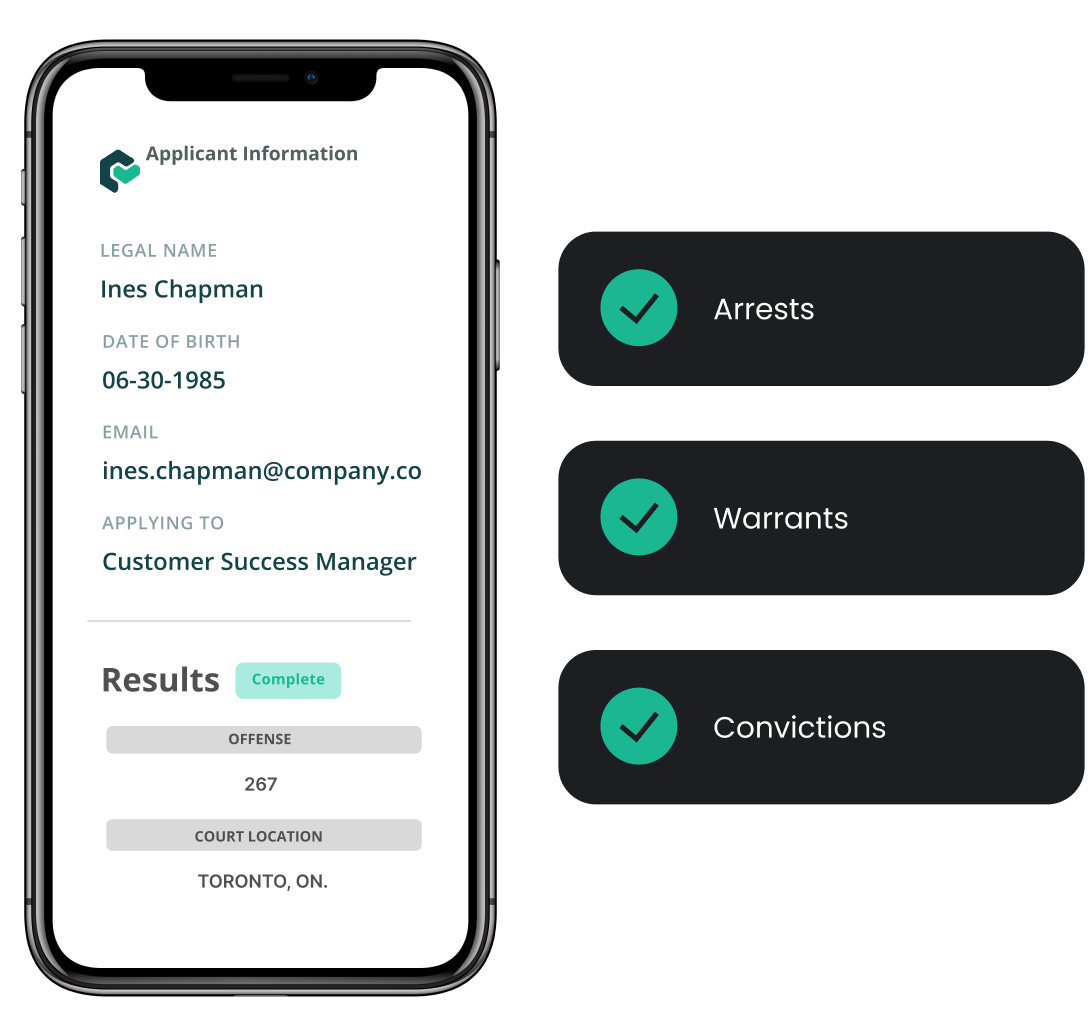 Get Started with Better Background Checks
From one check to thousands, we can meet your business where ever you are. Our solutions give you the flexibility to choose the checks that matter most to you.
A Technology-First Experience
Give your candidates a hiring experience you can be proud of with our mobile-first user experience that can integrate directly into the world's most popular hiring and tenancy platforms.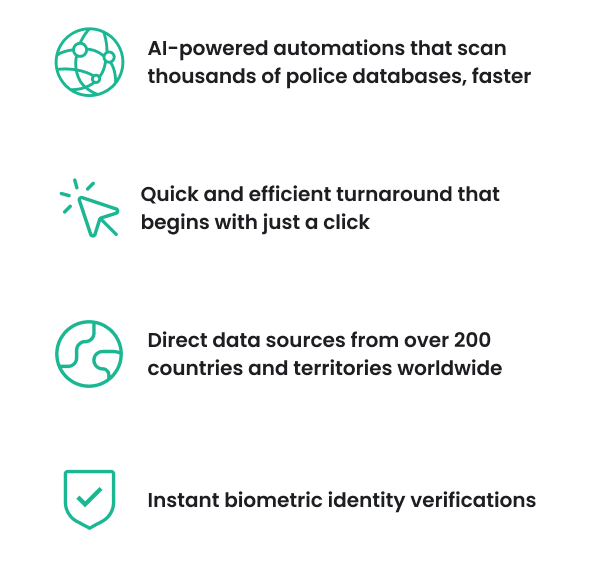 Accurate Background Checks with OneID
Over half of job applications contain inaccuracies. Our OneID instant identity verification sets the foundations for fast, easy, and accurate background checks.
Lift the Candidate Experience: Your candidates can complete the identity verification process in just a few clicks from a mobile device.
Hire Globally with More Confidence: OneID supports over 11,000 government-issued ID types.
Prevent Fraud: Use OneID to verify the accuracy of the information before screening.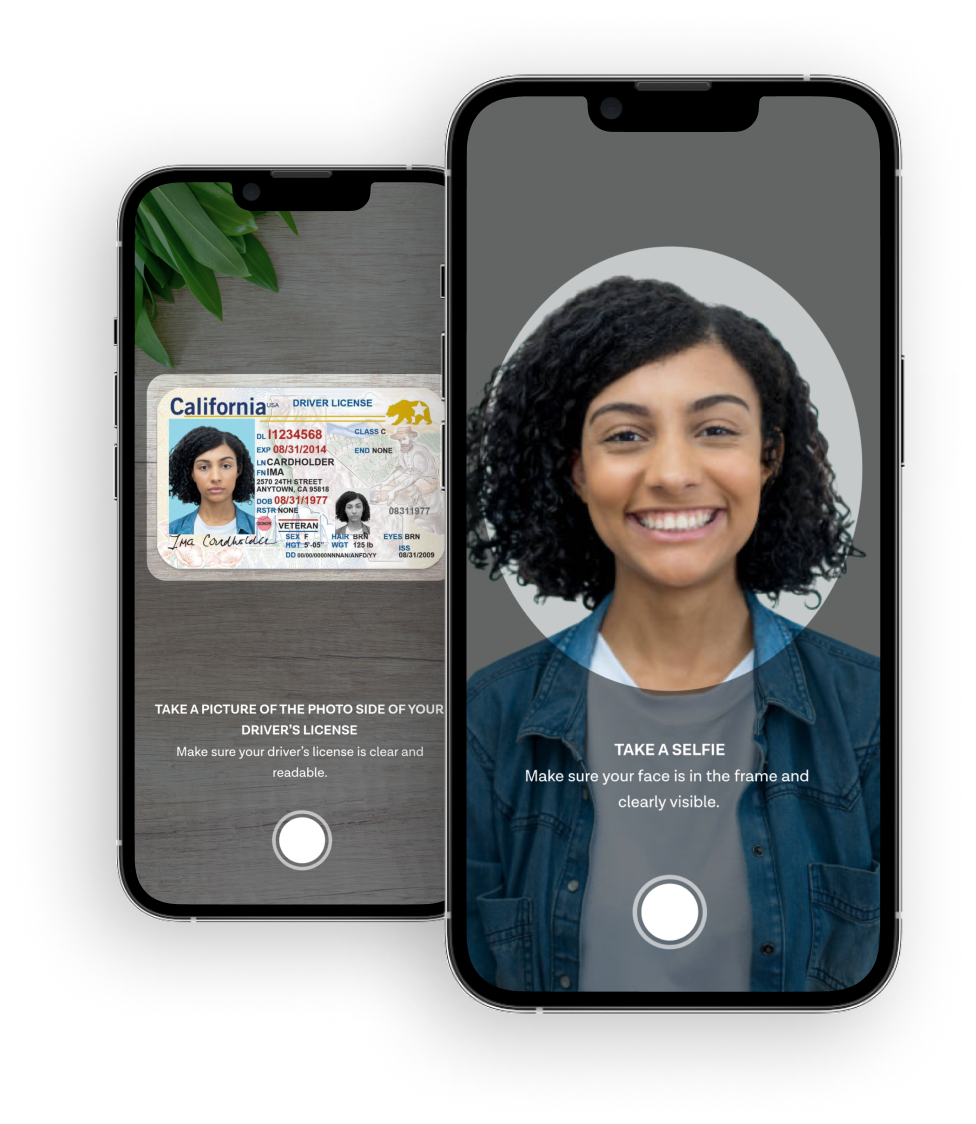 Don't just take our word for it. Here's why our customers love us.
"Because of Certn's API integrations and the fast turnaround times, we have been able to get workers on shifts in less than 10 minutes."
"With a high volume of checks, Certn consistently delivers reliable results, ensuring smooth operations and dependable customer support."
"Not only is the platform easy to use for all audiences, but the internal support system is beyond what we could have imagined."
"The secure process and accurate results give us confidence in our hiring. We definitely found a better deal and user experience with Certn."
"The price point is amazing, and so is the service and turnaround time. It's really a no-brainer."
Your Questions, Answered
What time period is covered in an international criminal record check?
The types of records and how far back the records go vary country to country.
What's needed to run an international background check?
Like other background checks or criminal record checks, to run an international background check you need the name, date of birth, and address of the individual you're looking for information about. However, there may be additional requirements depending on the country. Therefore, it's best to talk to one of our experts.
What's the difference between international criminal record checks and the other criminal record checks on your website?
Certn in North America and its subsidiaries in the United Kingdom (Credence Background Screening) and Australia (InterCheck) have direct access to provincial, state, and county criminal databases. Certn is in the business of supporting you wherever you hire. International criminal record checks are criminal record checks in a country other than Canada, the United States, the United Kingdom, Australia, or New Zealand. International criminal record checks are available worldwide.
What's the turnaround time for international background checks?
The turnaround time for international background checks varies depending on factors such as the country in question, the complexity of the check, the availability of the records, and the efficiency and responsiveness of the agencies or sources. However, you can speed up the process using a platform like Certn.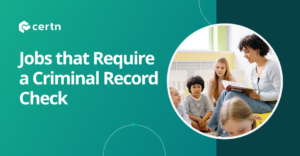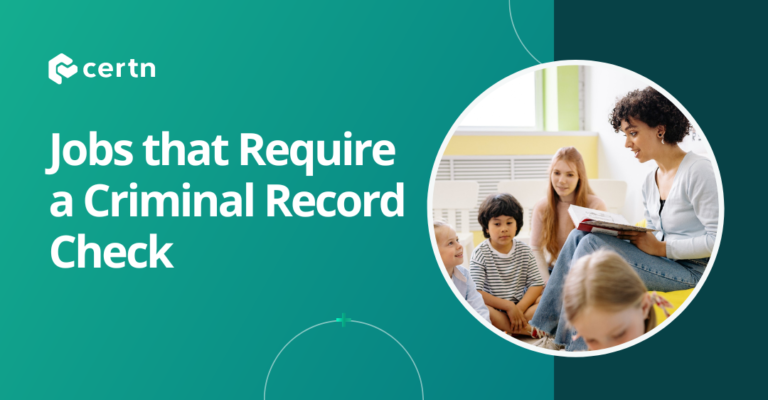 Certain jobs in Canada require employee background checks, specifically a criminal record check.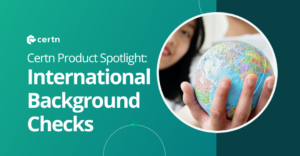 Don't let international background check hurdles get in your way of hiring the best candidates. Here's what you need to know about running a global business.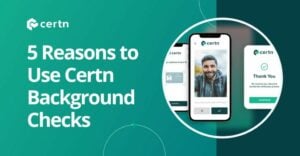 Clients who switch from other background check providers to Certn often share how easy it is now that they're using online background checks, and we're happy we can help. We work hard to provide the easiest background screening, so this recognition means a lot to us.
Ready to Experience
the World's Easiest Checks?