Global Background Checks
International background checks
The global talent pool is at your fingertips. Confidently screen candidates with diverse backgrounds to find the best hires.

Here's why you need global background checks
Connect to diverse talent on a global scale

Globalization, outsourcing, and the rise of remote work have led to businesses hiring both international and local workers. An increasing number of workers have work, life, and study history abroad. These diverse professional experiences and accreditations need to be validated – especially for senior roles.
Strengthen your employer brand with a standardized hiring experience for all candidates

All qualified candidates should be treated fairly. Verifying international and local experience creates consistency in your hiring process and builds a trustworthy employer brand.
Protect against negligent hiring claims

What happens when a worker causes harm to another individual? Negligent hiring claims can arise when employers cannot demonstrate proper due diligence when evaluating a worker's fitness for the job. At a minimum, international candidates should be screened for criminal, employment, and educational records.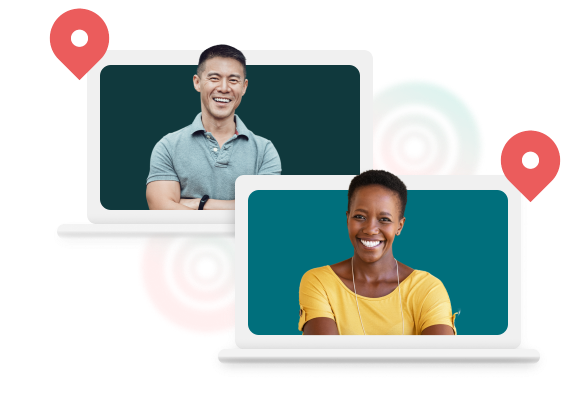 Building trust begins once candidates are being screened
53%
of job applications contain inaccurate information
41%
have lied about their education
$1M
is the average cost of a negligent hiring lawsuit
Certn's international background checks meet international data protection laws
Certn provides global criminal record checks from over 190 countries. We comply with the US federal Fair Credit Reporting Act (FCRA) and meet the requirements of the General Data Protection Regulation (GDPR) and international data protection laws.
We received SOC 2 certification in 2020 and continue to uphold the highest security and compliance standards.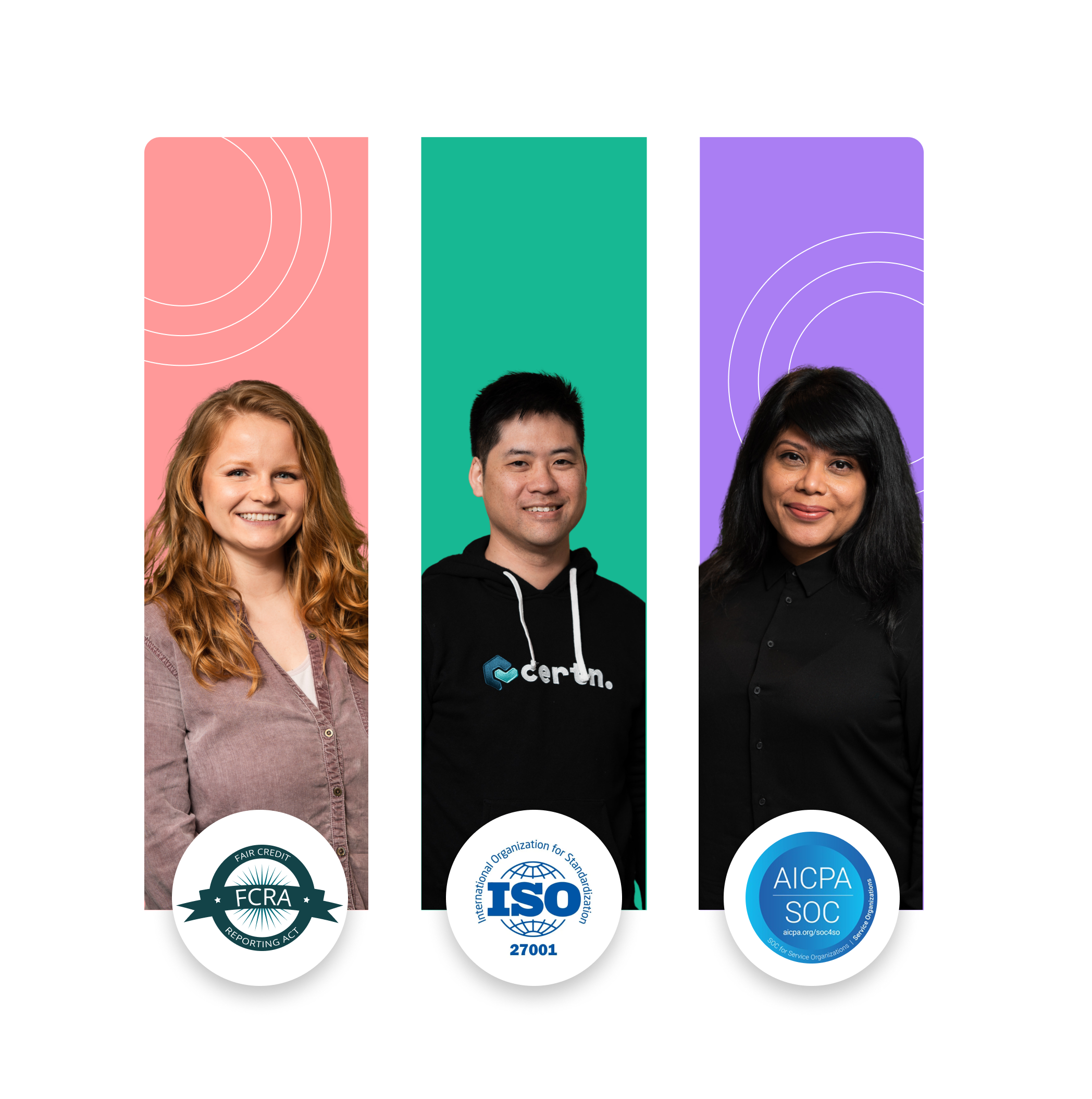 Our friendly sales team is here to help!