Australia, New Zealand and GLOBAL CHECKS
Background checks
don't have to suck
Find out why everyone, from employer to landlord to recruiter, is raving about Certn's easy-to-use checks
Need to order a check for yourself?
Go to Certn | Intercheck for personal police checks

Want local support with global reach?
You've come to the right place.
20K+ businesses use Certn's one easy dashboard to manage all their local and global checks. Let our 400+ exceptional staff, located in 13+ countries and speaking 30+ languages, support your growth and compliance.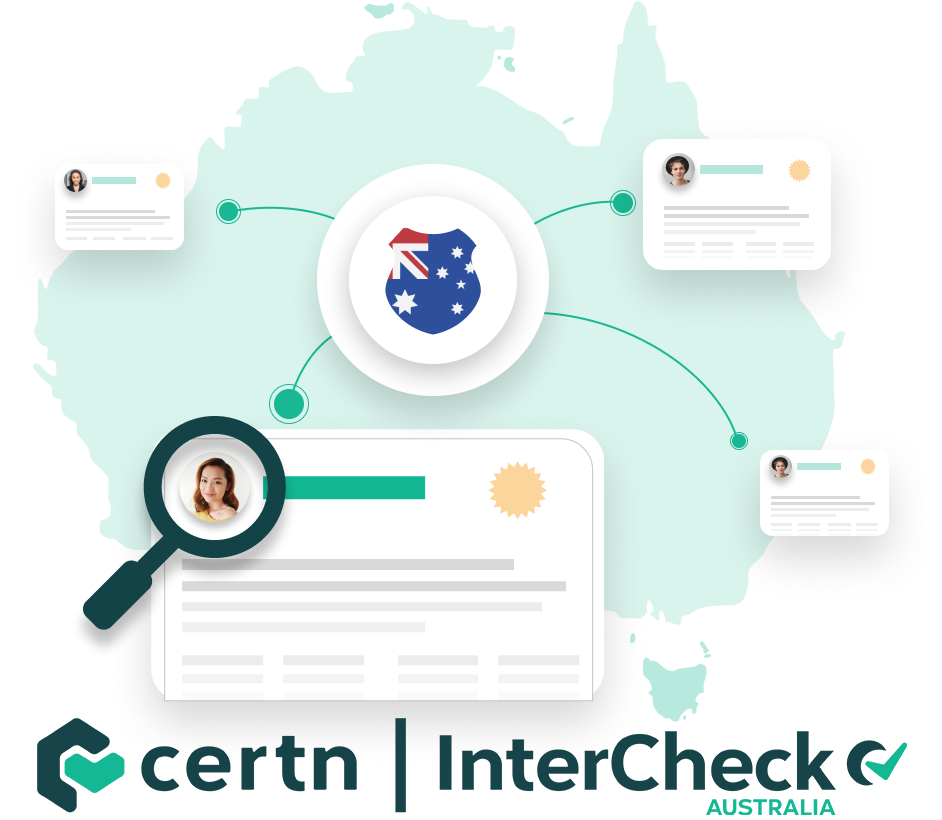 Australian National Police Check (ACIC)
The ACIC check lists an individual's disclosable court outcomes and pending charges across all Australian police jurisdictions. Delivered through our local team: Intercheck Australia.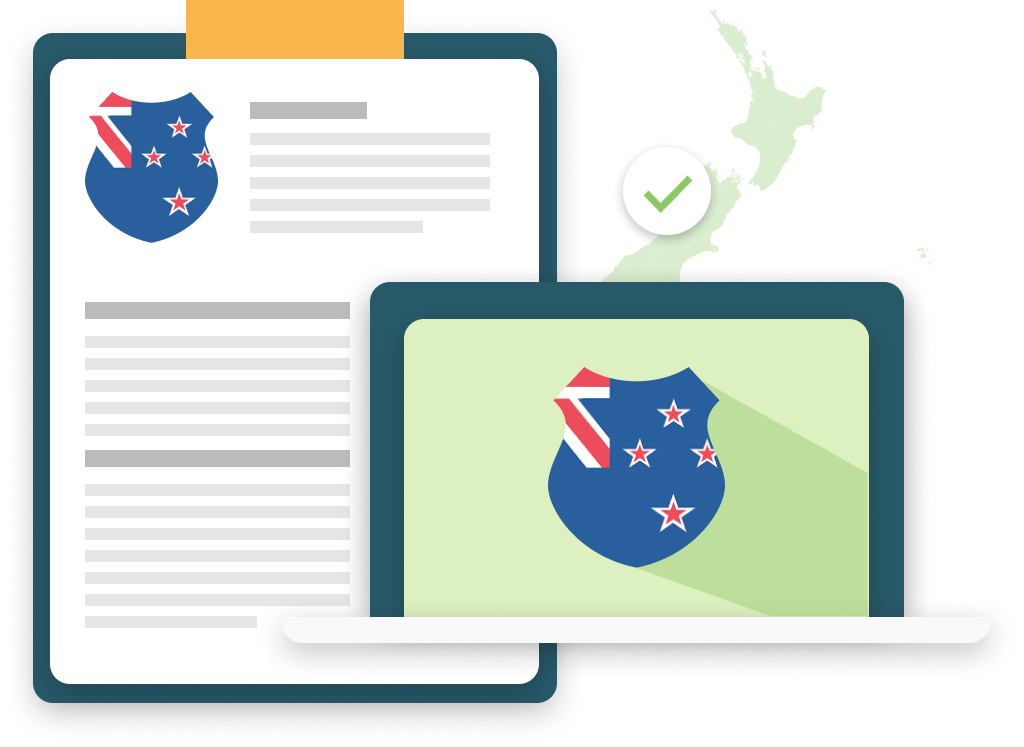 New Zealand Ministry of Justice (MoJ) Check
New Zealand criminal history and convictions checks from the New Zealand Ministry of Justice.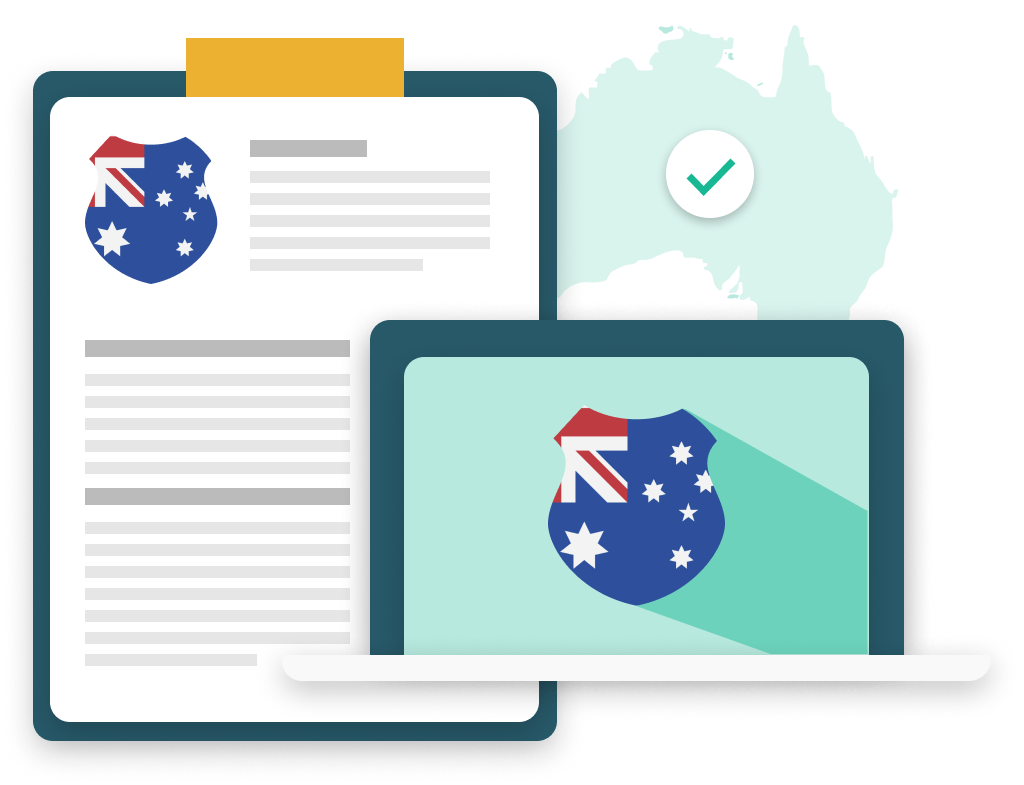 Australian Federal Police (AFP) Check
Federal Police checks from across all states and territories within Australia and may be needed under special circumstances, like visa or immigration purposes.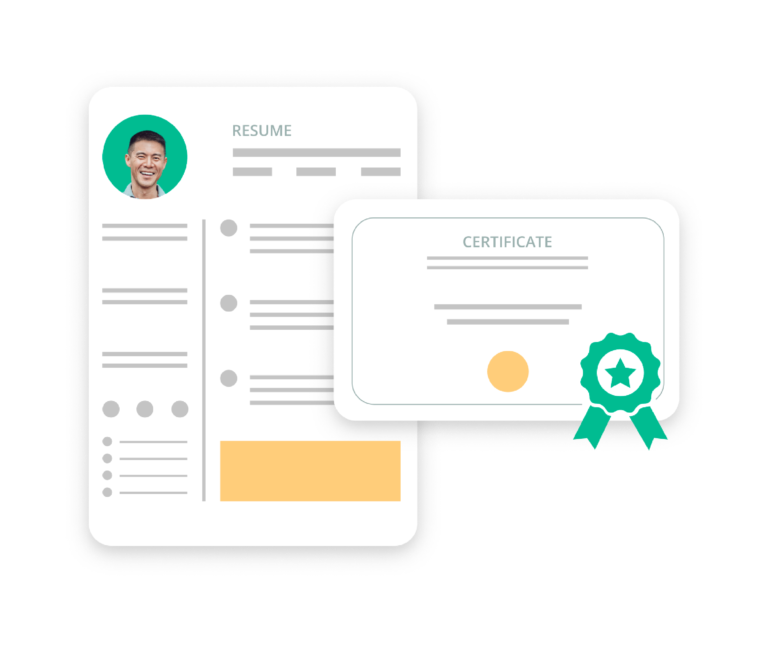 Education, Qualification and Reference Checks
Fast digital verification of your candidates' education, credentials, degrees, and employment history.
Need international background checks?
Easy. You can order multiple different checks in over 200 countries and territories through our easy-to-use dashboard or with a customised set-up.
Choose packages that work for you with our à la carte options.
Global criminal checks
ID Verification
Education, qualification, employment verification
Public record soft checks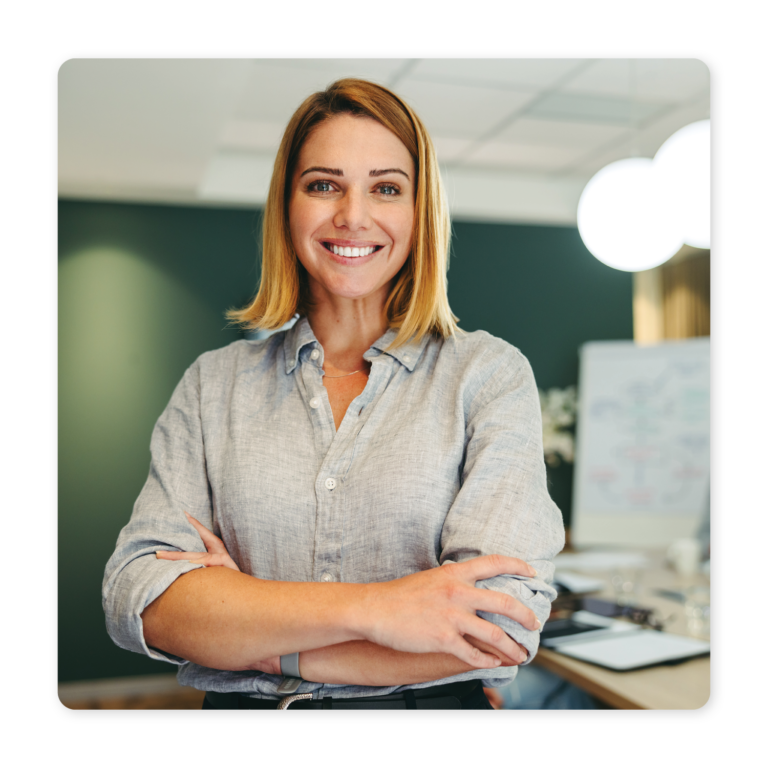 Make applicant screening seamless.
Certn integrates with Australia's leading applicant tracking systems. Here are a few…
Simple reports.
We simply report what is documented in global databases and provide this information to both organisations and candidates via our quick and easy platform. We provide:
Reliable background checks to global markets
An additional tool to help accurately represent candidates with trust
Fairness to candidates by allowing them to review and respond to any findings reported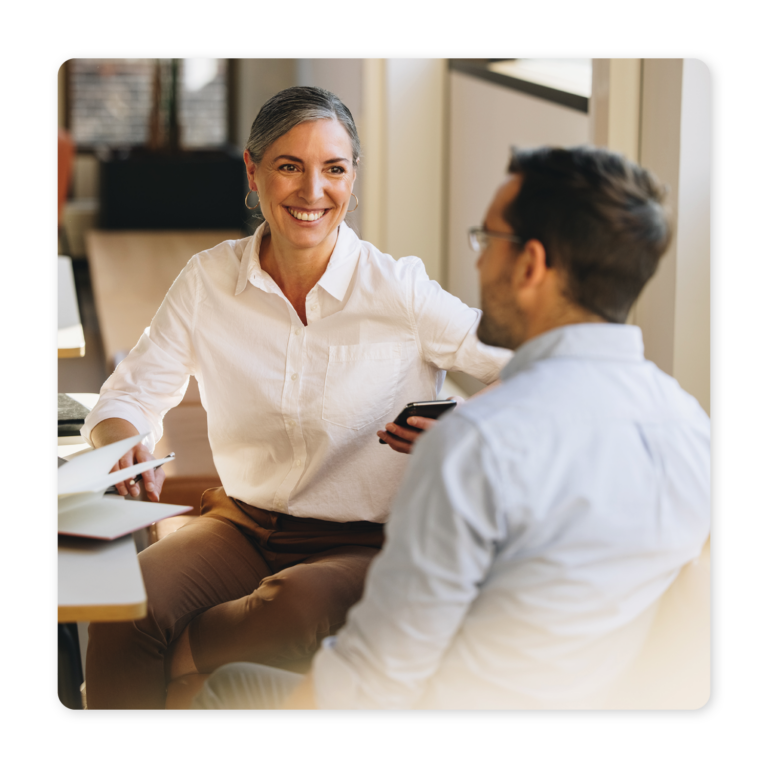 One easy system.
Why do things the hard way when you can choose the smart way?
One platform
One global dataset
One report
Shorter turnaround times
Supports global hiring
Integrated platform for global teams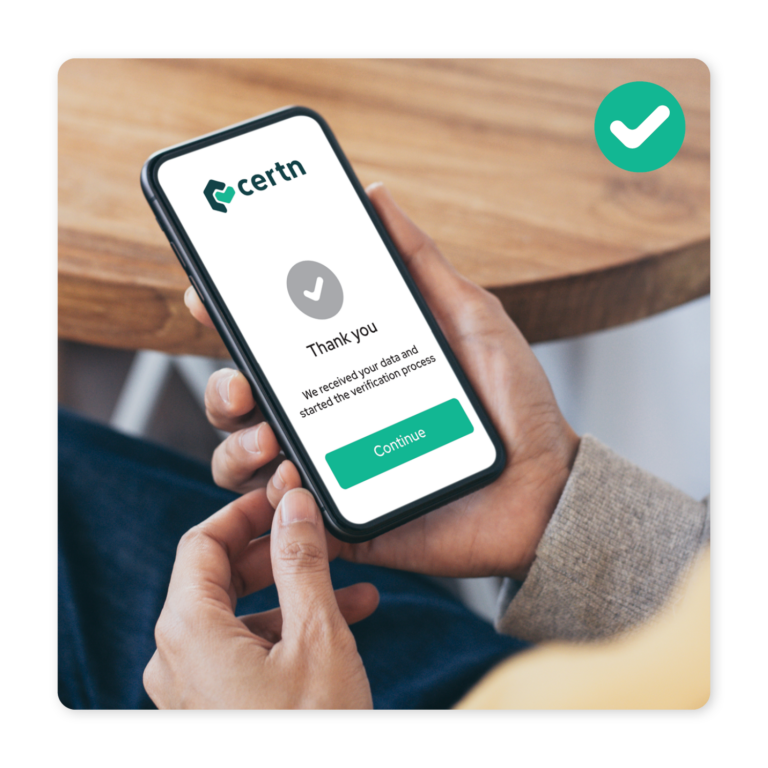 Trusted locally and globally by thousands of businesses.
Configured to your needs.
Certn is configurable on a team-by-team basis. Access to checks and workflows can be made as granular as role type, business department needs or international region.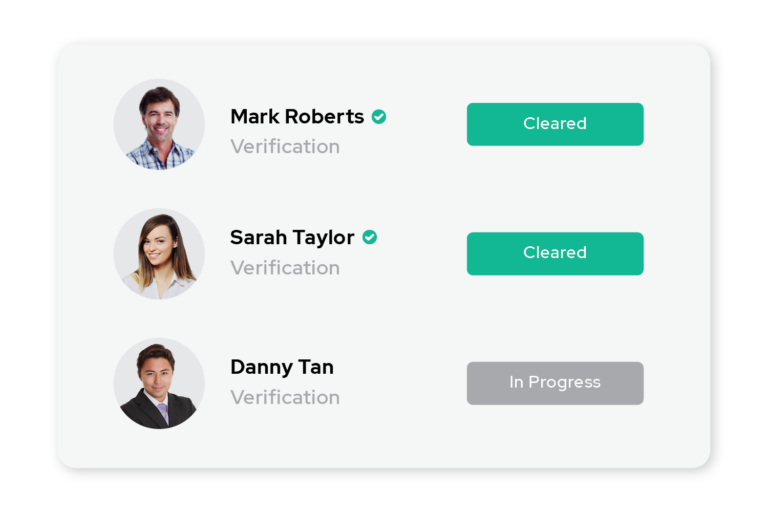 Manage re-checks quickly and simply.
Get yourself a platform that removes re-checking complexity for both candidates and businesses.
Automated notifications help you stay on top of expiring checks and make it easy to annualise.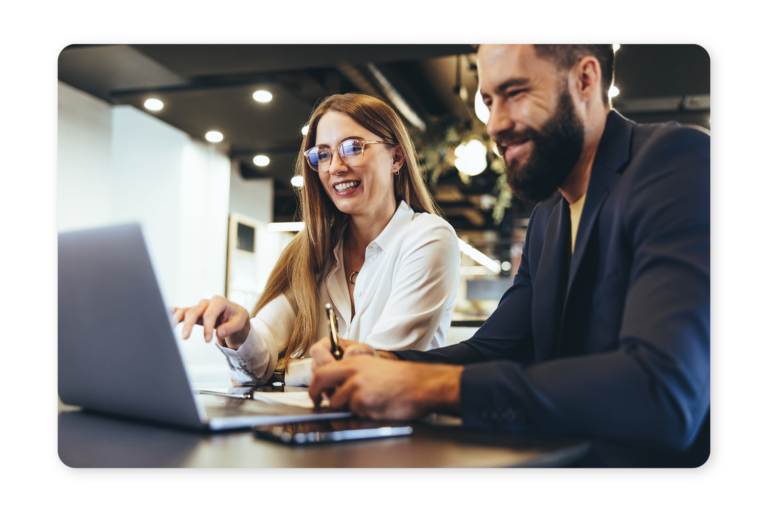 Easy-to-use online platform for individuals and businesses.
Individuals
Skip the queues, the long waits, complicated logins and scanning paperwork.
Get your personal background check in 3 easy steps.
Fill in a short online application form including consent for identity verification
The check process begins
Get your comprehensive report
Your personal check will be run through Certn | Intercheck.
Small Business
An easy, fast, and cost-effective pre-employment screening that lets you grow your business with employees you can trust.
All online accounts are free. No setup or account fees.
Get setup within a few clicks.
Easy-to-use self service portal with a-la-carte screening service list
Pay-as-you-go. Only pay for the check(s) you order
Mobile-friendly & effortless user experience.
Lightning-fast results
Enterprise
For businesses that require comprehensive global background checks at scale.
A white-labelled solution with an intuitive user-friendly interface
Dedicated support & service with your own customer success manager
Business performance reviews, hands-on training as required
ATS integration
Real users recommend Certn.
Learn why Certn is consistently rated #1 when it comes to customer satisfaction.

4.8/5 Stars


4.8/5 Stars


4.75/5 Stars

Deliver the best screening experience with our friendly approach.
Drive down candidate loss in a competitive hiring economy. Make it easy for your candidates to complete their checks, and for your recruiters to monitor their progress with our intuitive platform.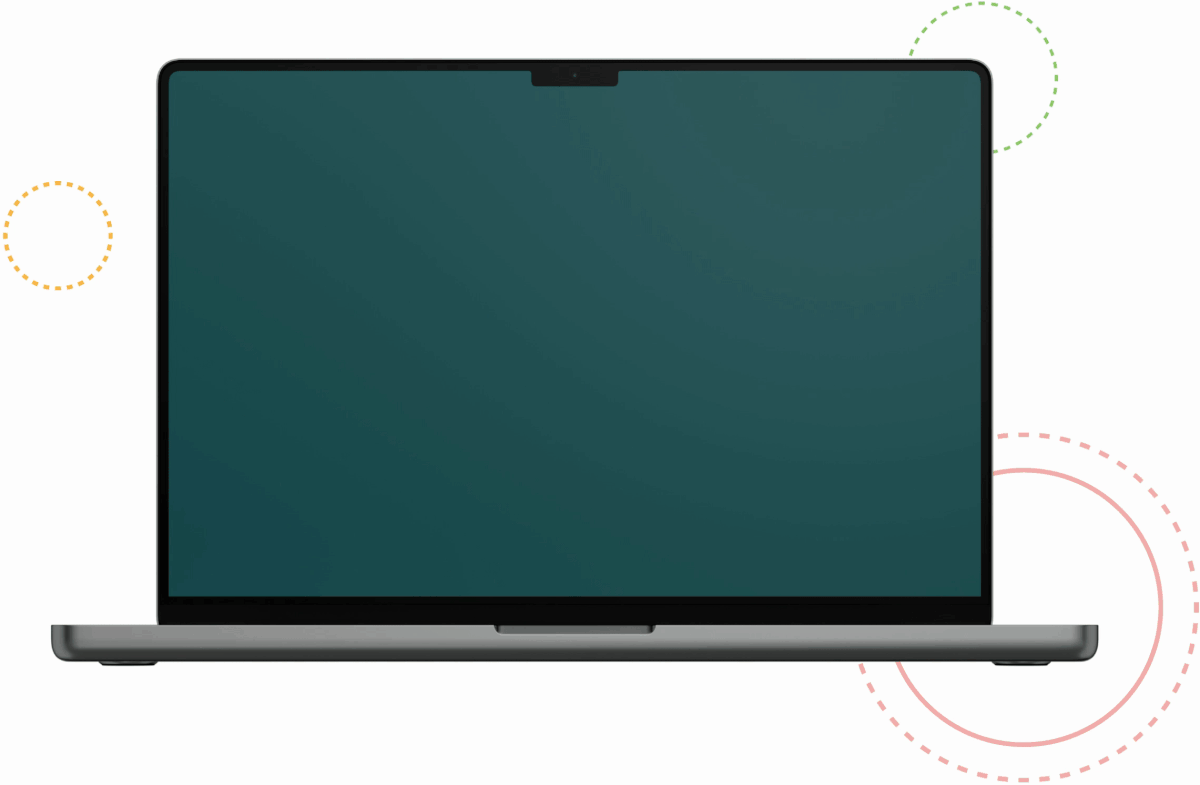 Compliance is in everything we do.
Certn is SOC 2-, SOC 3- and ISO 27001-certified and we adhere to Fair Credit Reporting Act (FCRA) and General Data Protection Regulation (GDPR) standards.
Our in-house compliance experts and experienced customer support teams help you maintain a compliant background screening program and ensure your success with our platform.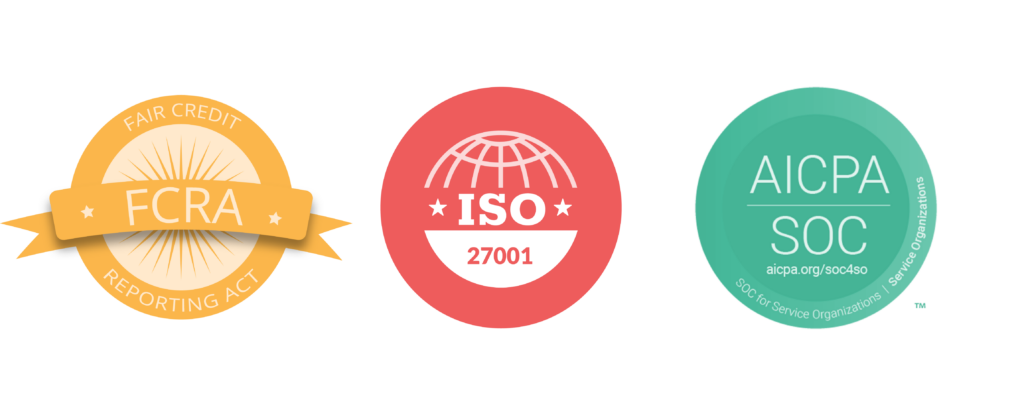 Testimonials
We have a score of 4.7/5 from over 3600 reviews on Product Review Australia! Here are what some of our satisfied customers are saying:
"The system is very professional, I got my certificate very quick, thank you very much!"
"Efficient service and a comprehensive report. Good communication from the team. Thank you!"
"The fee charged was appropriate for the check required however the service and prompt communication was exemplary!!! Assistance was available for each step and a fast turn around for the report."
"Although it appeared my identity documents weren't received [the team] persevered with repeat reminder emails. Once received the process was swift. Thank you for the phone advice too."
Know the facts, protect your brand.
Background checks are a quick, simple, and cost effective preventative measure that can improve workplace safety against repeat offenders of sexual harassment, substance abuse or violence.
Our background checks help you to protect your business from repeat offenders of: