Software & technology
Smarter background checks designed for technology companies
Recruiters today routinely lose high quality candidates due to the use of slow manual background checks. Certn's smarter background checks utilize artificial intelligence to reduce your time-to-hire, meet compliance standards, and build trust with qualified employees.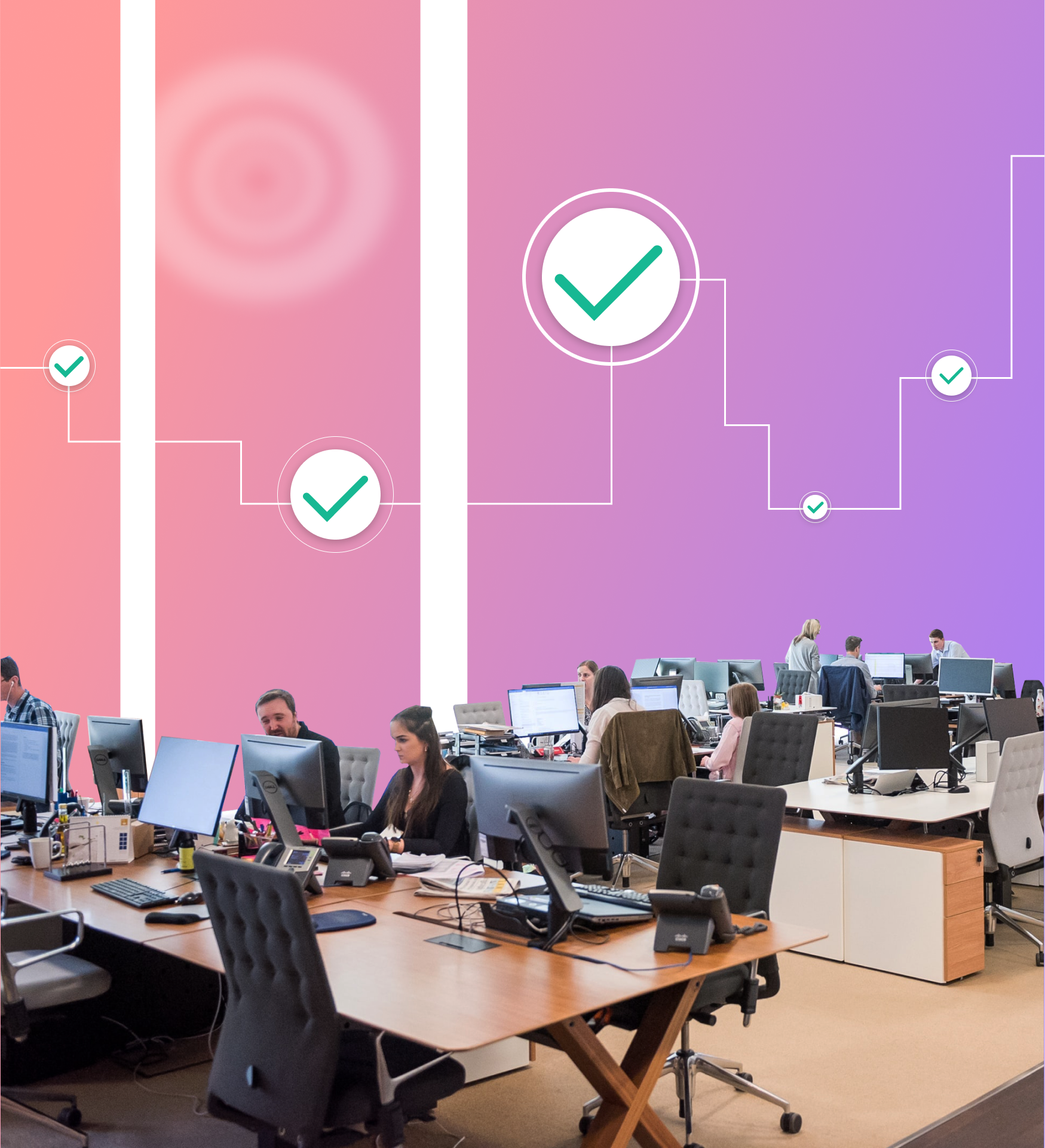 Smarter Background Checks
Competition within the tech industry is stiff when it comes to placing talent, so background checks must be frictionless. Our platform seamlessly integrates into your current hiring process and provides you the critical information needed to make the right hiring decisions. Win in the competitive tech talent market.
With the array of our global databases, 95% of our checks are delivered in less than 15 minutes.
Our white-labeled solution provides a background check experience that is truly seamless and on-brand
Mobile-first and fully automated experience for your candidates to optimize convenience and candidate response rates
Build your own custom screening packages from our comprehensive background services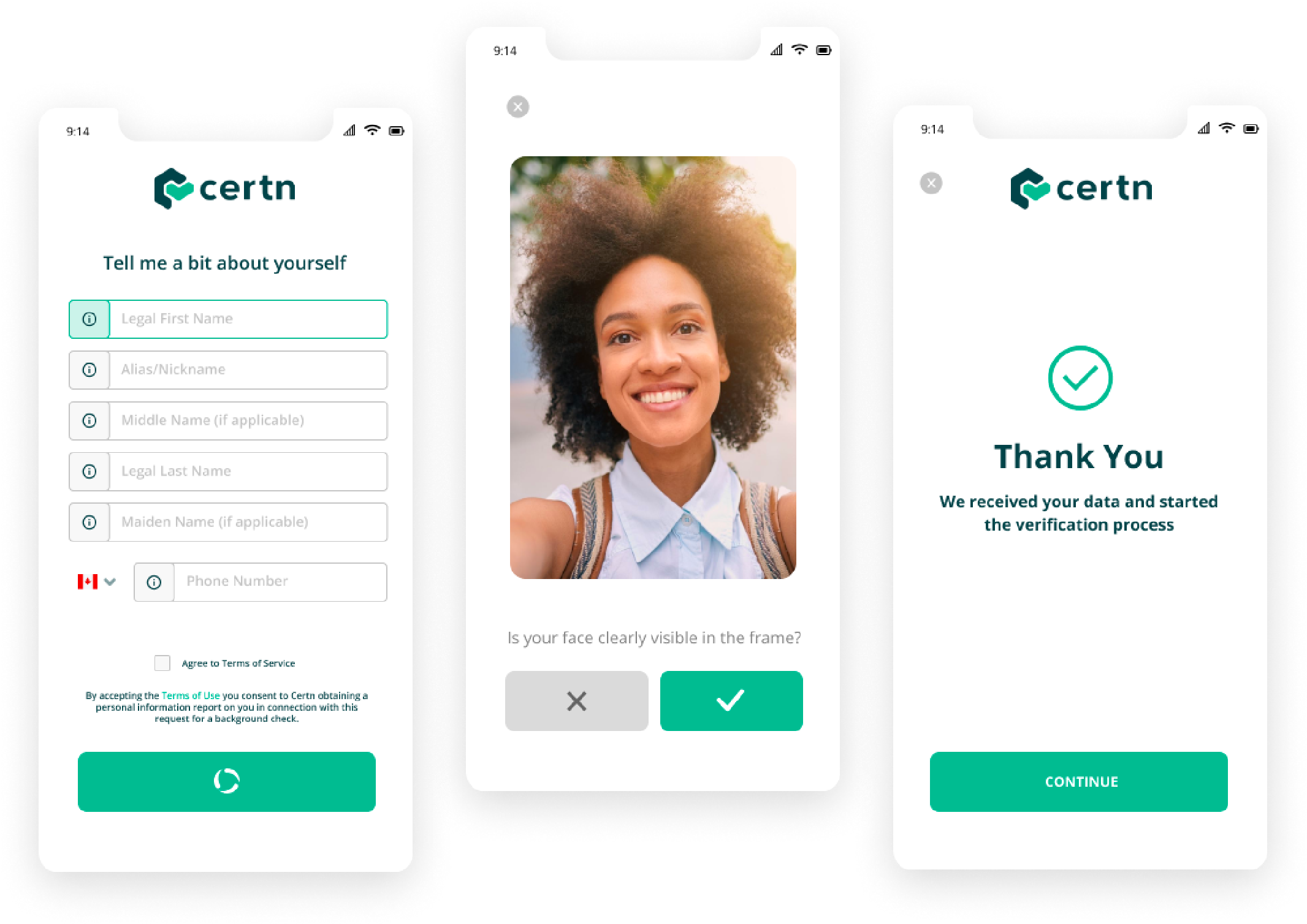 Our Systems Connect Directly to Your ATS
Certn's smarter background checks API easily integrates right into your current applicant tracking software (ATS) platform or custom software, to help save you time by reducing manual start-up processes and unnecessary labour.
Get integrated and start screening within minutes
Choose from pre-built partner integrations
Save time with automated workflows
Talk to us about custom APIs and integrations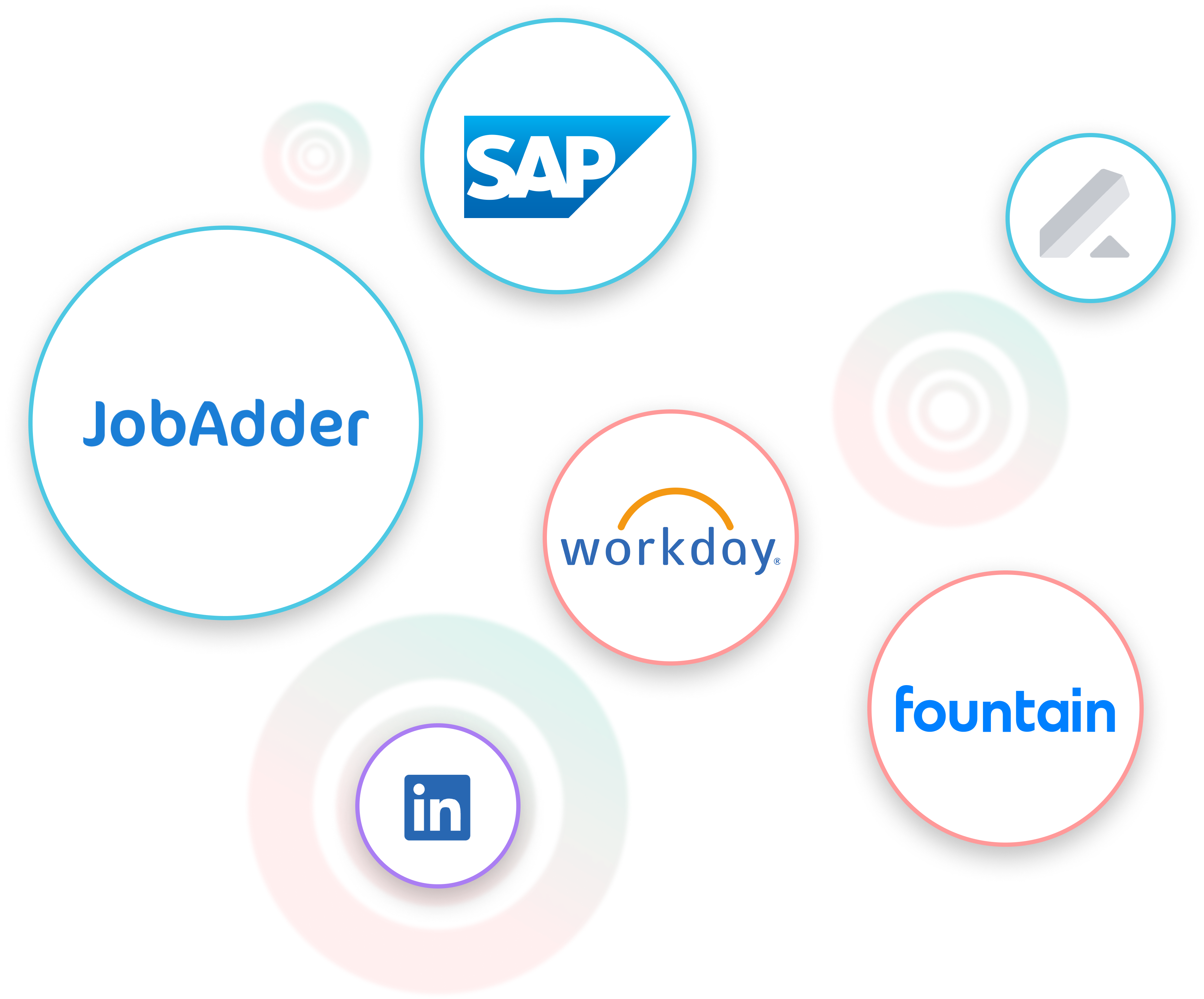 Protecting Your Data
Certn recognizes the importance of data privacy for both employers and candidates, so we've built our platform to meet compliance protocols on all fronts. Despite the number of checks you need delivered, Certn's smarter background checks have compliance automatically built-in to ensure the security of your data.
Optimized for Remote Hiring
Don't let the cost of inventory shrinkage and frequent hiring negatively impact your bottom line. Certn provides you the versatility of building customizable packages, retail-tailored invoicing, and dedicated account management – giving you the right tools to build a team you can truly trust for the long haul.

Certn seamlessly integrates into your existing ATS systems, so you can start screening candidates in a matter of seconds.