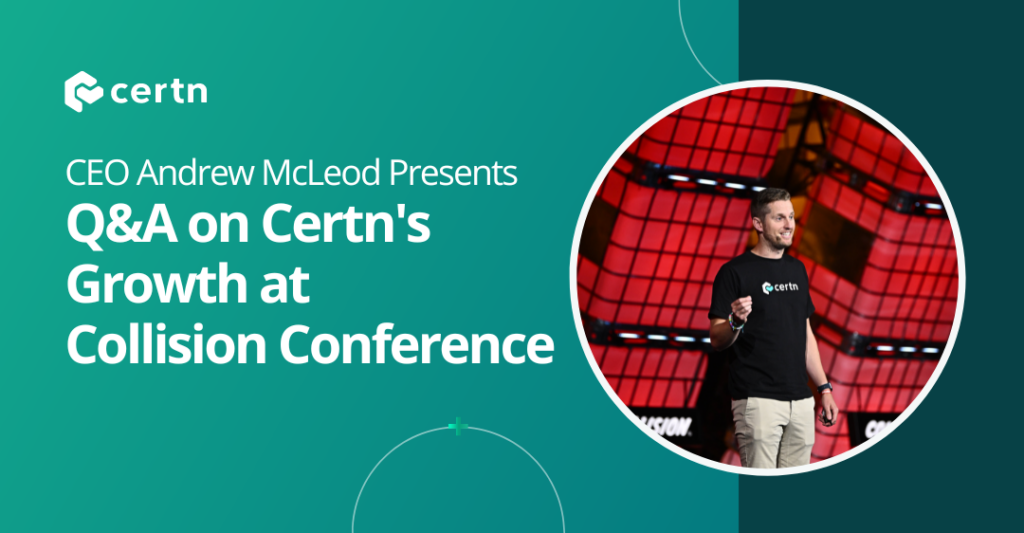 Q&A on Certn's Growth at Collision Conference
5 min read
Named Deloitte Canada's second-fastest growing company on the Technology Fast 50 (TM) and ranked 24th on the Deloitte's North American Technology Fast 500TM, Certn is revolutionizing background screening with the easiest-to-use online platform, 24/7 customer support, and fast and compliant results from global databases.
Certn was founded in 2016 and is backed by over $114M USD in venture funding including Export Development Canada, B Capital Group, Telstra Ventures, Inovia Capital, and Tribe Capital.
The Certn background check process helps businesses hire faster and manage risk, all while delivering user experiences that help them stand out. Included in our 10,000+ clients are governments and multinational companies, and popular gig platforms using our instant identity verification.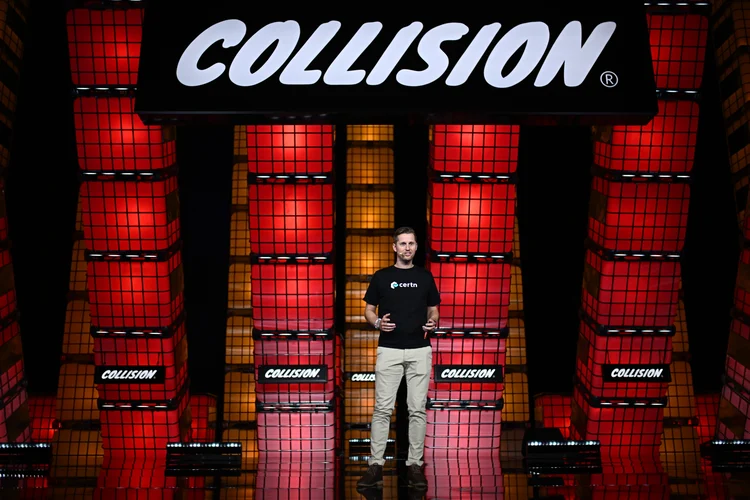 Certn's CEO
Andrew McLeod is a serial entrepreneur and the award winning CEO of Certn. I've had the pleasure of working with Andrew for nearly three years. In addition to running one of the fastest-growing tech scale-ups in North America, he's an angel investor and advises leaders on how to thrive while "living the dream." Andrew is a Forbes 30 Under 30 Nominee and Remote Tech CEO of the Year 2021.
I sat down with Andrew to talk about Certn's global growth journey and what he's learned along the way.
Certn's Hyper-Growth and Scaling in Global Markets
Gabe: What's it been like to lead Certn through three acquisitions at the Series B stage? Is this the path you expected?
Andrew: Yeah, I guess you could say our three acquisitions is less common. We've been busy. I think this shows how intent we are on disrupting the background screening industry. The Certn background check process exists because people deserve better experiences – background check results shouldn't take days and nobody should feel frustrated or uncomfortable.
Certn's growth has taught me a lot about the importance of building a strong culture. If you don't get culture right, teams can feel isolated and quality suffers.
Q: Can you expand more on this? What's culture like at Certn?
Acquisitions are part of Certn's playbook so we can bring products to new global markets faster – they're one of our biggest levers. But regardless of your company's approach, you need flexible teams who are open to trying new ways of doing things.
It's not just about working collaboratively and a culture of innovation. We have that, obviously. Sometimes the groups you're trying to bring together seem like oil and water. That's why empathy is important too.
The vision in your investor pitch decks is a bunch of people give you money to hire world-class teams and everything works perfectly. The reality is that the leadership team needs to work hard to define the north star and figure out what's important to keep and where we need to evolve. The sales teams need to understand where our product leaders are coming from, and vice versa.
Q: So you'd say that Certn's culture is also very customer-centric?
Honestly, not exactly. I think it's a challenge a lot of companies are going through right now in trying to find the balance between customer obsession, employee engagement, and financial metrics. We have a slightly different challenge.
To Certn, our "customers" are the businesses that rely on us to make critical decisions and we care deeply about them, but we're also obsessed with the journey of the candidate, the job seeker, the renter, and the person who's seeking an opportunity (people like you and I), which can be at odds with a singular customer view.
The reality as Certonians, we're both the customer and the consumer. We need to remain obsessed with solving the trust issue, building trust, between our stakeholders and customers, and to do that we need to look internally and obsess more about our business practices.
Customers choose us for our mobile-enabled user experience and because we help them deliver a superior candidate experience.
Q: What are you looking forward to in the second half of the year?
I'm really excited about the opportunities in our integrations pipeline and what we're doing with verified credentials and user-owned data wallets. We're building the products that build trust and speed up hiring and lending, and empower global mobility.
—
Watch the video of Certn CEO Andrew McLeod at Collision Conference 2023.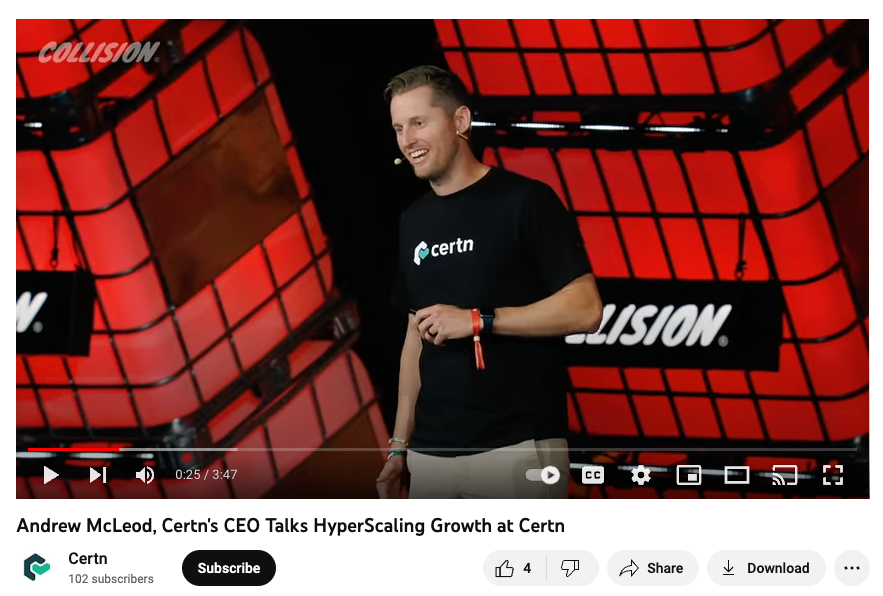 For more information on the Certn background check process, book a demo with one of our global experts.
Written by:
Gabe Velenosi, Communications Manager, Certn

Gabe is Certn's storyteller. With a background in digital communications and content marketing, Gabe's been sharing about our global growth and our customers' successes for nearly three years. She has a knack for stakeholder relations and works to ensure everyone is aligned. Sustainability is a personal passion, and Gabe holds a Bachelor of Commerce from the University of Victoria, with a specialization in entrepreneurship and climate change.