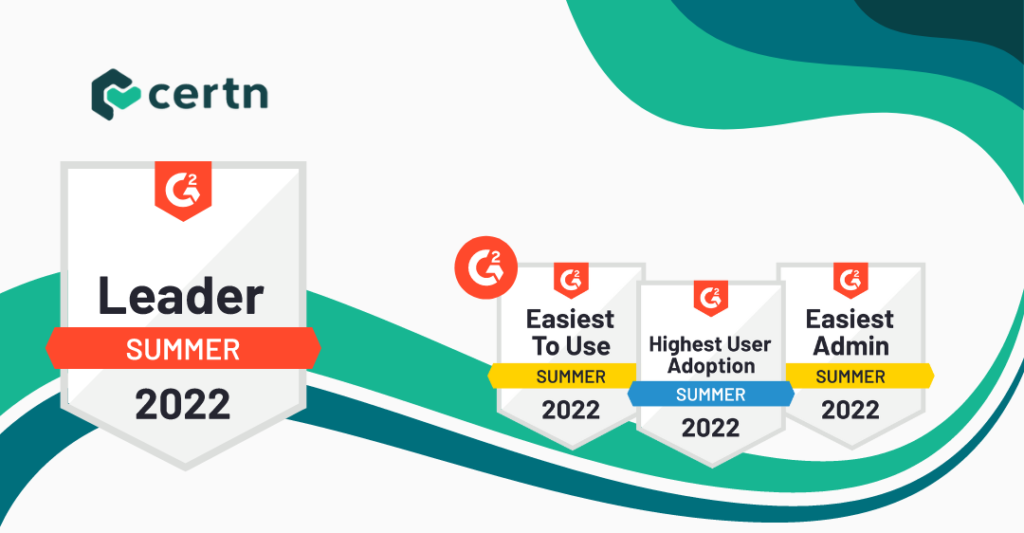 July 27th, 2022
Certn's Background Checks Are Easiest to Use
2 min read
---
Certonians, the talented and hard-working people here at Certn put a lot of care into making our clients happy with their background checks. At Certn, we help our clients conduct background checks that are fast, compliant, and convenient — all while offering excellent customer support. When G2 named us a leader in background checks, we were more than thrilled.
We're happy that our clients enjoy using our background screening services. And so, without further ado, here's a closer look at what they love most!
Certn Background Check Reviews
Certn earned a Leader badge, which means we're one of the top background check providers listed on G2 (a list that includes approximately 147 different background screening companies). Each quarter, G2 releases its grid report that shows where companies in our category stack up. All companies that reach the top quadrant of that grid earn a leader badge, meaning we're in good company.
However, the latest grid report results and Leader badge, while awesome, only tell part of the story why our clients love us. Along with these honours, G2 also awards badges to companies with the highest satisfaction scores in specific categories. For us here at Certn, it means we earned three additional badges: Easiest to Use, Highest User Adoption, and Easiest Admin.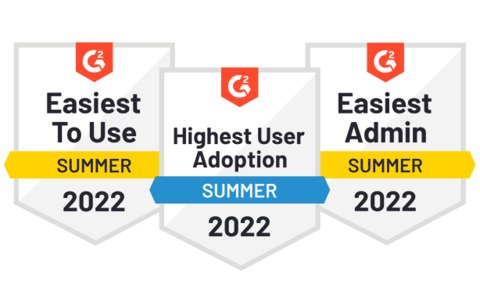 Is Certn Legit?
These G2 ratings confirm that Certn's legit, and that our clients actually love using our background screening products. Our revuews provide terrific insights into what the Certn background check process is really like. For our clients, it means the following:
Easy Background Screening
The fact that we're the Easiest to Use and provide the Easiest Admin makes for a powerful combinbation. As one of our reviewers put it: "I was able to understand how to use the website right away. Everything is very clear as there are not many clicks needed to make to get the whole check done – it is very efficient and quick."
This makes a big difference for a few reasons:
It saves our clients time when they order a background check
It means that billing and other admin tasks are simple and straightforward
It makes it easier to train new hires to use the platform
Taken as a whole, these efficiencies add up. They can save our clients a significant amount of time especially when those advantages combine with the speed of our background check results. Another one of our reviewers even said: "We calculated that this process is 144x faster than our previous provider!"
Highest User Adoption
For a solution to be effective, it needs to be one that the whole team feels comfortable using. With Certn, that's exactly what our clients get. In addition to winning badges for "Easiest to Use" and "Easiest Admin," we also ranked first for Highest User Adoption. This makes sense. When a product is easy to use, more people on your team are likely to use it.
For our clients, this means an easier time training staff on how to order background checks. As one of our reviewers noted, "The user interface is very simple which makes it easy for us to train managers and new HR staff on how to use the product…"
Cost-Effective Background Screening Service
While our badges are what we're most proud of, the Summer 2022 G2 report also highlighted many other advantages our clients appreciate. Top among them is our commitment to compliance (we scored a 100% satisfaction rating), our price point (we ranked #2), and the quality of our support (which received a satisfaction score of 96%).
As one of our reviewers said: "What we like best about Certn is the speed of service, innovative technology, easy to use dashboard, affordability and customer service."
Certn Background Checks
When G2 released its report, it noted that "100% of users rated it 4 or 5 stars, 100% of users believe it is headed in the right direction, and users said they would be likely to recommend Certn at a rate of 96%." That means a lot to us.
At Certn, our goal is to build trust in people. These badges from G2 demonstrate our commitment.
Curious to experience better background checks for yourself? Book a demo and discover what makes us the background check provider clients actually love.