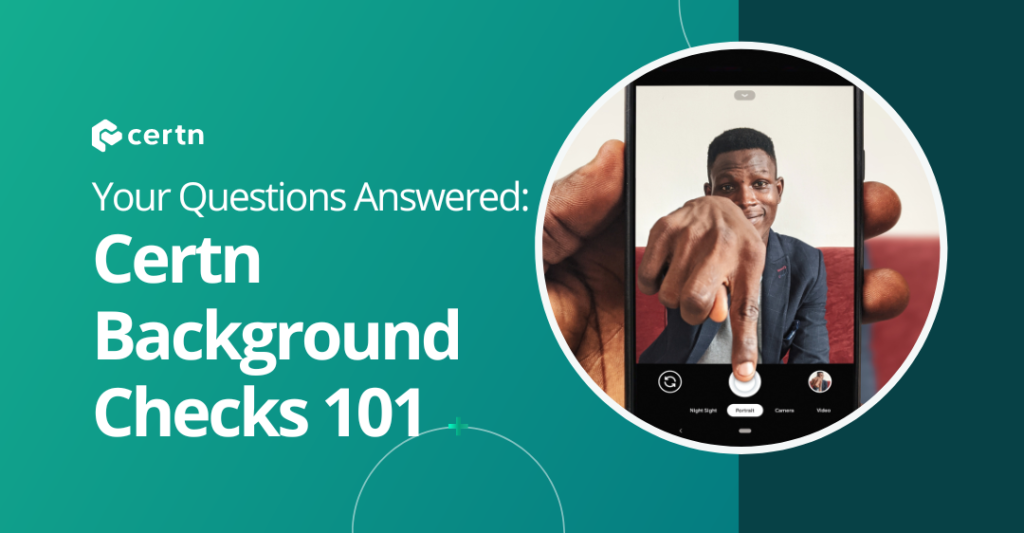 January 24th, 2023
Certn Background Check Process, Your Questions Answered
3 min read
Background checks are an important pre-employment screening step. They help companies meet compliance requirements and make more informed decisions when choosing which candidate to hire.
Below, Certn's experts have weighed in on answers to your questions about background checks.
What is Certn Background Check?
The old way, background checks are lengthy and exhausting. Without Certn, candidates completing a pre-employment background check have to show up in-person to a police station to verify their identities and pay to have their records mailed to them. This manual process can at best take days, but usually ends up being closer to weeks by the time the information is received and the results are processed. According to recruiters on LinkedIn, slow hiring processes often result in their top candidates losing interest and accepting other offers.
With Certn, we offer fully digital results in as little as 15 minutes (depending on the check you've ordered). The identity verification process is also online, which means candidates don't have to travel or wait in line to verify their identity.
You only pay for the checks your company runs, so there are no subscription or cancellation fees with Certn. It's literally made to make your life easier while you stay compliant and protect your business during the hiring process. Talk about a win-win.
Curious? Certn offers the following background screening services:
Criminal record check
Credit check
Public records check
Instant identity verification
Employment and education verification
Credential verification
Reference checks
Certn also offers international background screening. Our global product leadership should give you and your teams extra peace of mind as you embrace the future of work like remote work and dispersed teams, gig work, and high-volume hiring.
Certn Background Check Process
Why have HR managers named Certn a leader in background checks? When automation is incorporated into the process, completed reports are returned faster, and tedious, manual processes are eliminated. Sounds good, right?
With Certn, you can order the checks you need right from your applicant tracking system (ATS) or preferred hiring platform with one click. It's that easy! Candidates can complete background checks just as easily — with a few clicks right from a mobile device.
80% of our users complete their checks from a smartphone and in a few minutes compared to hours with the old, paper-based method. For busy HR professionals, managing hiring, screening, and onboarding workflows all in one place means hiring faster and hiring easier.
Our 24/7 support team is very efficient and prompt to respond to any questions or issues you or your candidates may have along the way.
Running a Background Check
We're integrated with many ATS software and hiring platforms, so if you work in HR you don't have to toggle between multiple windows to send background checks or view the results. We work where you work.
You can bundle services (e.g., instant identity verification + criminal background check + public records search) and save them as "Packages" so you can send multiple requests to one candidate with one click. Easy, right?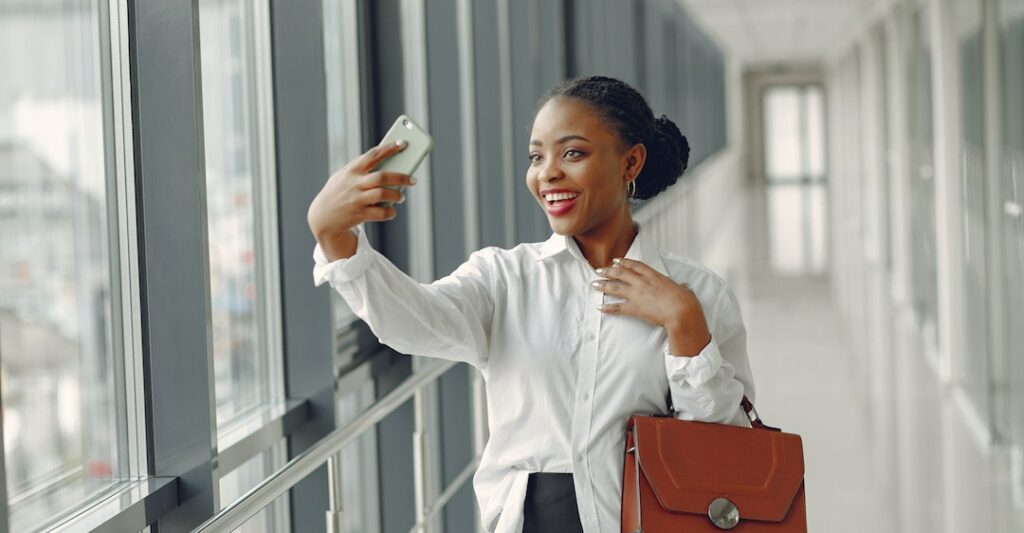 Candidate Background Check Experience
With Certn, the candidate background screening process is as easy as 1, 2, selfie.
The candidate's government-issued ID is verified instantly
Data pre-fill populates relevant information into the field
The candidate uploads a selfie
Then, screening results are sent to the company requesting the check in as little as minutes, instead of days. This means the candidate can accept their final offer and start onboarding sooner.
What Does a Background Check Reveal?
Background checks confirm that candidates have the employment history, education, and professional references they claim to have. More specifically, criminal records checks confirm whether someone has been charged or convicted of a crime. Different types of products and services make up the background screening programs we help our clients implement. What results are shown depends on what's being run.
Learn more about what each background screening process reveals.
Does Social Media Come up on Background Checks?
No, public or private social media content doesn't come up. A social media background check is a separate type of screening that requires the candidate to consent to having their public social media content analyzed.
Social media screening works by using software to analyze posts, images, and videos from a candidate's public profiles. The content is then compared against predefined risk classifications to help you make a more informed decision. Here are answers to your questions about a social media screening.
How Long Does Certn Background Check Take?
Depending on the region and the type of check requested, a candidate can complete a Certn background check in minutes, not hours or days. The results are also returned more quickly than the old, manual paper-based process.
Certn Police Check
Are you looking for a police check? If you want to run a Canadian police check on yourself, click here.
How Much Does Certn Cost?
Certn offers pay-as-you-go services, so you only pay for the background checks you use. Depending on the service you need and which databases are checked, background screening can cost anywhere from $3 to $50 (checking international criminal databases is more expensive).
When you consider that hiring the wrong person can cost you up to 30% of their first-year earnings, even $50 is worth the peace of mind. When doing screening as part of a hiring process, the company requesting the information pays. Certn's background screening experts can also advise property management companies and non-profit organizations how to run more affordable background checks.
Click here to request a demo and learn more.
Start Certn Background Screening
If you're ready to start screening the Certn way, create an account and get started for free or book a demo to talk to one of our experts. Our team will work with you to understand your needs and can recommend customized screening solutions to meet your unique business requirements.