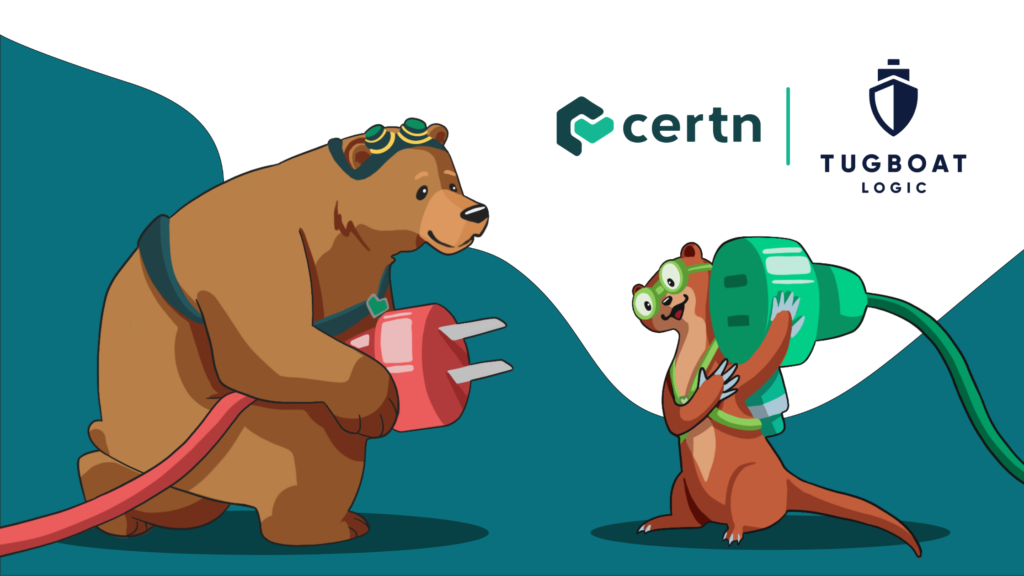 November 9th, 2021
Enhance Your Security Controls with Certn and Tugboat Logic Integration
2 min read
All business functions, including talent management and human resources, in an organization will need to undergo a security audit. Whenever that happens, your team needs to be able to collect the right evidence. You have to be able to quickly demonstrate that you have the proper security controls in place to ensure continuous information security (InfoSec) compliance. That isn't always easy and can wind up taking a lot longer than it should when companies:
Don't have the experience to know what evidence to collect when
Lack the resources to complete the hundreds of hours' worth of work that dealing with security audits can take each year
Are unable to manage the increasing complexity as their businesses grow and their InfoSec programs become more sophisticated

That's why it's essential to integrate your hiring and talent management applications with Tugboat Logic. Integrating Tugboat Logic into your hiring and talent management process allows you to:
Automate time-intensive evidence collection tasks
Eliminate the stress of missing an evidence collection interval, ensure that your enterprise apps are configured securely, and
Receive automatic alerts when something needs your attention.

It's also the best way to automatically map your evidence to all of the security frameworks that matter to you (including ISO 27001, SOC 2, GDPR, HIPPA, and PCI DSS) and to prove that you have the right security controls in place.
What Can You Do with Certn and Tugboat Logic Integrations?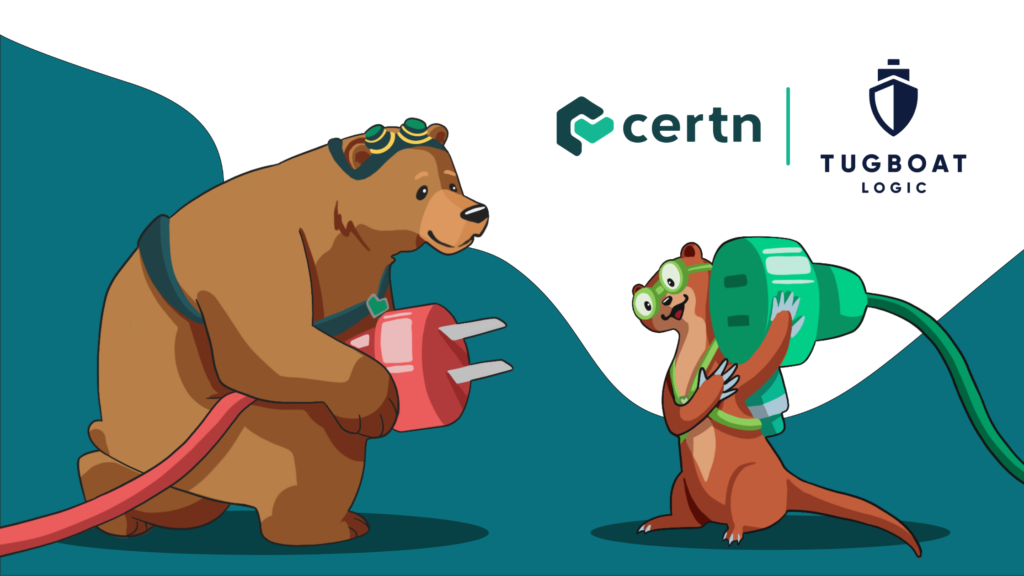 Build trust with new hires by connecting Tugboat Logic and Certn.
Automate and manage your entire information security program.
Conduct background checks on Tugboat Logic's on-boarding at a preferred price!
Prebuilt policies and controls mapped to the SOC 2 framework based on expert experience
Robust task management to ensure all security controls are implemented and documented with evidence
Complete security audits faster with Certn and Tugboat
Tugboat Logic integrates with Certn to automatically collect the evidence you need to demonstrate that your company is conducting background and reference checks on all of your new hires and contractors prior to their joining your organization. On average, Tugboat Logic's customers can complete their audit 50% faster than organizations that are not using the leading Security Assurance SaaS platform.
Certn and Tugboat Logic Joint Solutions
Collecting the right evidence to show that your security controls are in place is the most time-consuming part of any audit project. Tugboat Logic integrating with Certn automates this process, giving your company the confidence of knowing you'll always have the right data on hand to prove that you perform background and reference checks on all of your new hires and contractors.
"Through the Certn and Tugboat Logic integration and partnership, our customers can now automatically collect evidence that background checks have been conducted on all new hires. It's fast, easy, and user-friendly!" – Chee Tan, VP, Business Development & Channels | Tugboat Logic
To find out more or book a demo, contact us here.

About Tugboat Logic by OneTrust
Tugboat Logic by OneTrust is the Security Assurance Platform that provides continuous compliance. Tugboat Logic provides automated technology to demystify the process of creating and managing an InfoSec program. With Tugboat Logic, companies can quickly get secure and prove it to customers. Powered by AI, Tugboat Logic's patented technology automates InfoSec policy creation, audit readiness, and security questionnaire response so companies can gain trust with customers and sell more. Tugboat Logic helps businesses prepare for audits in half the time and at a fraction of the cost, ensures they can respond to security questionnaires in minutes (not hours) and builds and scales their InfoSec plan in minutes. In 2021, OneTrust acquired Tugboat Logic to give growing companies a platform they can grow into as security programs mature.
Website: Tugboat Logic