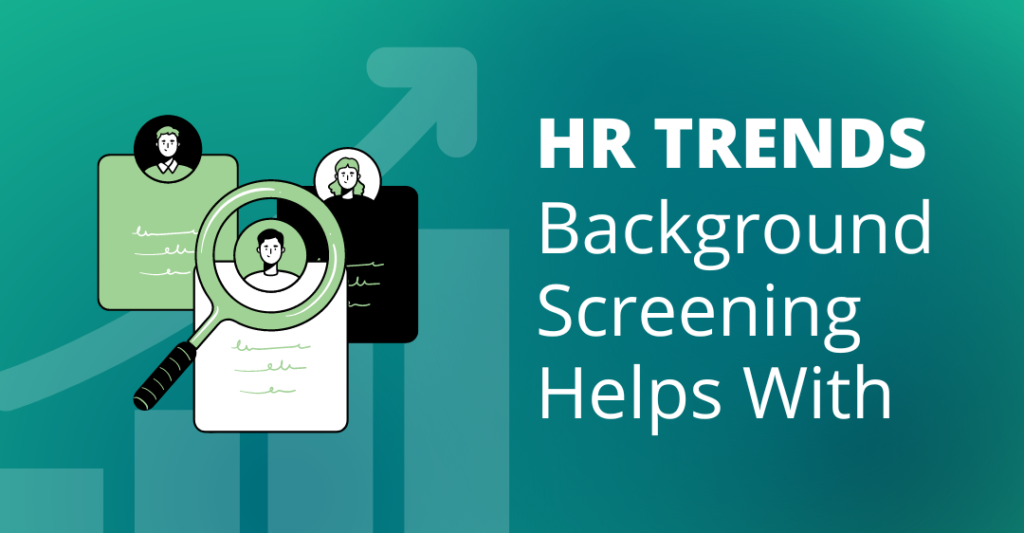 October 17th, 2020
2022 HR Trends Background Screening Helps With
6 min read
---
2023 is just around the corner. And while the workplace is very different from what it was at the start of the COVID-19 pandemic in early 2020, to say the change is done is presumptuous.
"In interviews with more than 80 chief human resources officers (CHROs) at some of the largest organizations in the United States and Europe," McKinsey found that, "more than 90 percent predict significant changes to the HR operating model during the next two to three years."
Do you know what key trends are shaping the future of work? If not, you risk being left behind.
The Digitization and Automation of Hiring
As international teams grow (with 16% of companies now fully remote) and digital tools transform how employees collaborate, an HR digital transformation has also been underway. Digital HR tools aren't just nice to have, they're crucial to your company's success.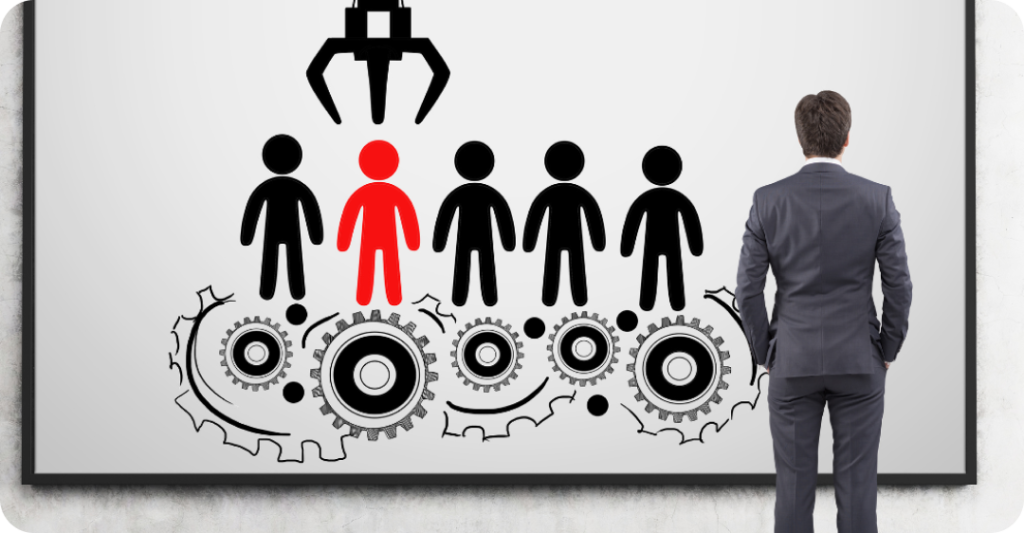 The Benefits of the Digitization of HR
The digital HR transformation has been underway since 1987 when the first enterprise resource planning (ERP) software was launched, but things have sped up dramatically in recent years.
Now, HR teams the world over are using:
Applicant tracking systems to hire faster
Self-service portals to allow employees to access their information with ease
People success platforms to streamline employee feedback
Digital onboarding tools to improve the employee experience
Together, these changes provide all kinds of benefits, such as:
Lower HR costs
Increased efficiency
The automation of repetitive tasks, freeing up time for more complex and strategic endeavours
Greater employee engagement
Easier access to key data for decision making
Big Data and HR Analytics in the Digital Era
Professionals working in HR now have access to more data than ever before, including data on:
Recruitment
Employee demographics
Performance
Career progression
Employee satisfaction
This data can help to bring objectivity, accountability, and rigour to efforts on everything from improving DEI to boosting employee engagement. You can use it to evaluate diversity within your company, for example, and identify areas in need of improvement as well as measure the impact of efforts over time.
The Digitization of Pre-Employment Screening
How do background checks figure into the digitization and automation of hiring processes in 2022? Easy: your background screening provider shouldn't slow you down.
Easy ATS integration helps your hiring team reduce the amount of time they spend toggling between digital platforms when issuing and managing background checks and other verifications like education and credential verifications. (You can read more about how we offer the Easiest Admin of background screening service providers according to G2 business software and service reviews here.)
Single sign-on might sound like a small convenience, but the time savings can quickly add up. According to this study of Fortune 500 companies, "Over the course of an average day… a single employee would toggle between apps and windows more than 3,600 times." Having HR tools all in one place helps reduce the number of switches and saves time for other, more important tasks.
Reduce Your Turnaround Times and Increase Hiring Efficiency
Another way your service provider can help is by making the background screening process itself more efficient.
If conducting background checks involves gathering multiple documents from candidates and multiple back-and-forth interactions (or worse: manual processes), it becomes a huge drain on time and resources while lengthening your time to hire. We know this all first-hand because we see how it affects our clients. When Trucking Experts Ltd. changed its approach to background screening, for example, it saw a 35% reduction in turnaround times and a staggering 80% reduction in hiring time.
Global Talent Hiring and Remote Work
Plenty of people have strong feelings about the merits and challenges of remote work.
Anecdotally, employees value remote work for several reasons:
They gain several hours back a day by not having to commute to work
They can save money on gas and transportation
They can relocate to lower-cost-of-living areas
They can enjoy greater flexibility with their working hours
Employers like remote work because it can:
Reduce overhead and office costs
Allow them to attract and hire global talent without opening satellite offices
Hiring a global workforce also comes with plenty of other benefits as well. Top among them is the diversity of perspectives that a culturally diverse workforce brings. These perspectives can help you foster creativity and find opportunities that others can't. A workforce that operates in multiple time zones can also help your company have an always-on presence and provide 24/7 customer service without sacrificing employee work/life balance. Taken together, these benefits provide a strategic advantage. In fact, according to one report from McKinsey, "Companies in the top quartile for racial and ethnic diversity are 35 percent more likely to have financial returns above their respective national industry medians."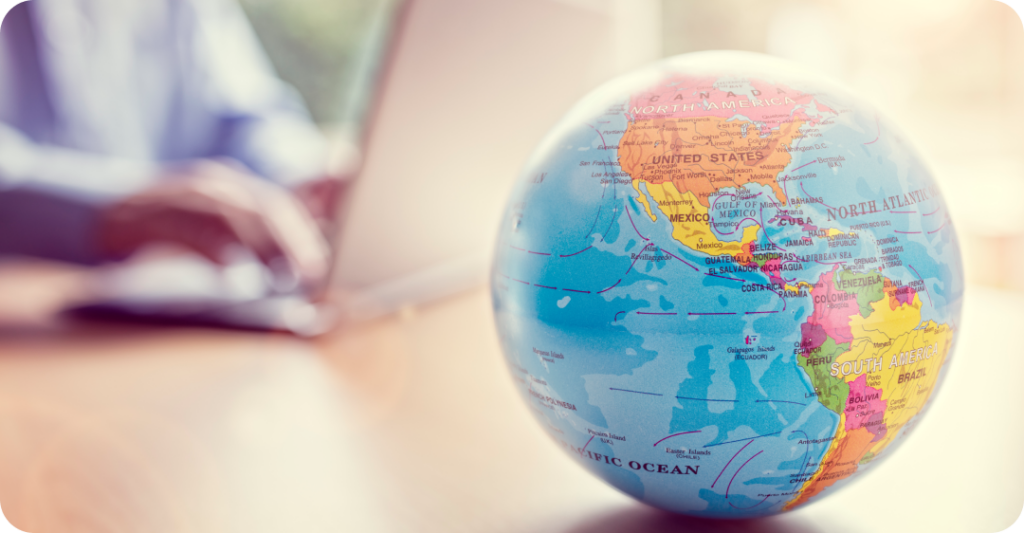 Of course, that's not to say that hiring a remote and global workforce doesn't come with its share of challenges, such as:
Remaining compliant in multiple jurisdictions
Managing payroll for employees in multiple countries using different currencies
Catching fraud attempts when hiring remotely
Fostering inclusion and a vibrant workplace culture
How Does Background Screening Help With Global Hiring?
While digital pre-employment screening processes and background checks can't help tackle every challenge that comes with remote-first work environments, it can help with a few of them.
Prevent Fraud with Digital ID Verification
Firstly, ID checks can be a useful tool in catching fraud attempts. They can give organizations an added layer of security by confirming that the applicant is a real person and not a fraud attempt and that the person matches the ID presented. As fraud attempts continue to rise, it's a benefit that is becoming more and more essential.
Fortunately, verifying IDs doesn't need to be a long and difficult process. You can verify applicants with a quick (in our case, instant) ID check before starting the background check process.
Secondly, when it's easy to order global background checks (and get the results of those checks quickly), it's easier to hire candidates located all over the world.
Verify International Education and Experience
When hiring a global workforce, you want to be able to easily check every candidate's education and experience. Why? It turns out that more people lie on their resumes than you might think. In fact, according to one survey, "48 percent of large enterprises and 48 percent of small and medium-sized enterprises encountered a candidate who lied about their degree qualifications." So verifying a candidate's education and experience is important. Being able to do so quickly and conveniently for all candidates matters, as it removes barriers to hiring internationally.
Stay Compliant
It's also important to verify information to comply with local legal and compliance requirements, as well as meet industry standards. Fortunately, with hiring platform integrations like Deel, you don't have to be an expert in local legal, accounting, or compliance requirements. These types of hiring platforms can take care of the compliance logistics for you (and also integrate with your favourite background check provider) to give you all of the advantages of a global workforce without adding to your HR team's workload.
Streamlining and Improving the Employee Experience
Is your hiring process costing you talent?
The interview process and onboarding experience are some of the most critical moments that have the biggest impact on your employees' satisfaction at your company. So getting them right matters.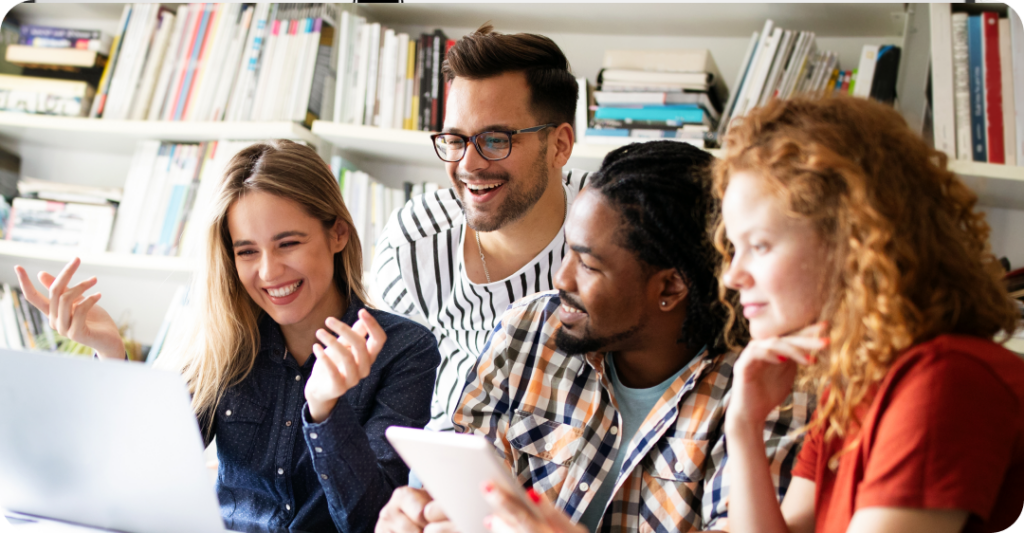 For employees, the process involves a fair bit of work and stress, depending on how comfortable they are doing interviews. For many, the stress and prep involved in phone interviews and virtual interviews is substantial.
And that's just the interview process.
The pre-boarding and onboarding process also have a big impact on the first impressions a new hire has of your organization. According to one Gallup survey, "70% of employees who had exceptional onboarding experiences say they have 'the best possible job.' These employees are also 2.6 times as likely to be extremely satisfied with their workplace — and consequently, far more likely to stay." In fact, "companies that implement a formal onboarding program could see 50% greater employee retention among new recruits and 62% greater productivity within the same group."
ATS Integration Explained
The right applicant tracking system (ATS) can make a huge difference to your hiring process. It can help you automate different parts of the hiring process, capture data on candidate demographics, and help you improve your DEI efforts (check out our partners page to see all the incredible things they can do).
How Do Background Checks Help HR?
As perhaps one of the least favourite parts of the pre-boarding process (It's okay. We don't take it personally), background checks have the potential to make the pre-boarding process either a little nicer or a lot more frustrating.
For example, if an employee needs to hunt down and send over several different files, navigate a confusing interface, and waste time on hold with an unresponsive customer service department, they'll naturally feel a little frustrated.
If, on the other hand, they can complete their background check in a few minutes from their smartphone, then they might not. As one of the first things an employee might do after receiving a conditional offer, their background check helps to set the tone for how they'll remember their pre-boarding experience.
Streamlining the Hiring Process
Background checks can also help to streamline the hiring process. How so? Easy integration with your ATS makes it easy to send your background checks and handle the entire hiring process from one platform.
The time that it takes for candidates to complete the background check and for results to reach you can also make a difference. With shorter turnaround times, you can easily shave days off of your time to hire.
2022 Global HR Trends Are Likely to Continue Into 2023
The most important workplace trends affecting HR today are expected to continue into the new year and well beyond it. Digitization, global hiring, and a better candidate experience are going to be important trends for years to come. And neglecting to address them now could put your organization at risk of falling behind.
There has been a seismic shift in HR over the last few years. Those changes are far from over. In fact, they might just be getting started.
Are you ready to get started with background checks that don't hold you back? Book a demo today to see what Certn can do for you.