5 min read
Background screening isn't only in the background. It's not limited to a long time ago, either. At Certn, many of our checks are instant and generate real-time insights, like our identity verification services. At a time when identity theft, fraud, and malware are rampant, the need for secure and trustworthy verifications is gaining traction. In fact, adoption of our instant identity verification service, OneID, increased 15% in 2023 compared to last year. Given this and other background check industry trends I'll cover below, my top prediction for 2024 is it's all about instant trust.
Certn's Vision for Verifiable Credentials
Certn stands for something bigger than background screening. We're creating a world where you don't have to settle for slow, outdated processes and can build trust with anyone, anywhere. I'm proud that my teams and I never adapted to the way it's always been done, instead we seized the opportunity to lead – online checks, a single global platform, ATS and HRIS integrations, and instant results. One of the ways we do this is by always looking for new ways to use technology to make things faster and easier.
Growing use of OneID tracks with global trends in digital identity and verifiable credentials. For those who don't know, verifiable credentials are cryptographically-secure and fraud-proof digital credentials (think: digital workplace credentials, digital educational certificates, etc.). They're a standardized, digital way to authenticate a person's qualifications or skills with peace of mind the documents weren't modified.
The potential to enhance security, simplify user authentication, and provide greater control over personal data using verifiable credentials has a crucial role in shaping the future of background screening. Our vision for verifiable credentials and goal of changing the way trust is established encompasses a trusted network and a consumer-owned digital wallet on a smartphone.
Take education verification as an example. Education verification has been a critical part of pre-employment background screening. The old way, you have to provide physical copies of certificates and references, which is time-consuming and can be difficult to authenticate. With verifiable credentials, you can create a secure digital profile that stores your education and work history. In this scenario the credentials are verified using a decentralized system, making the process more secure and transparent. The same applies to identity verification. Verifiable credentials are a game-changer in identity verification by streamlining processes, reducing time and resources, and facilitating more user-friendly information management and sharing.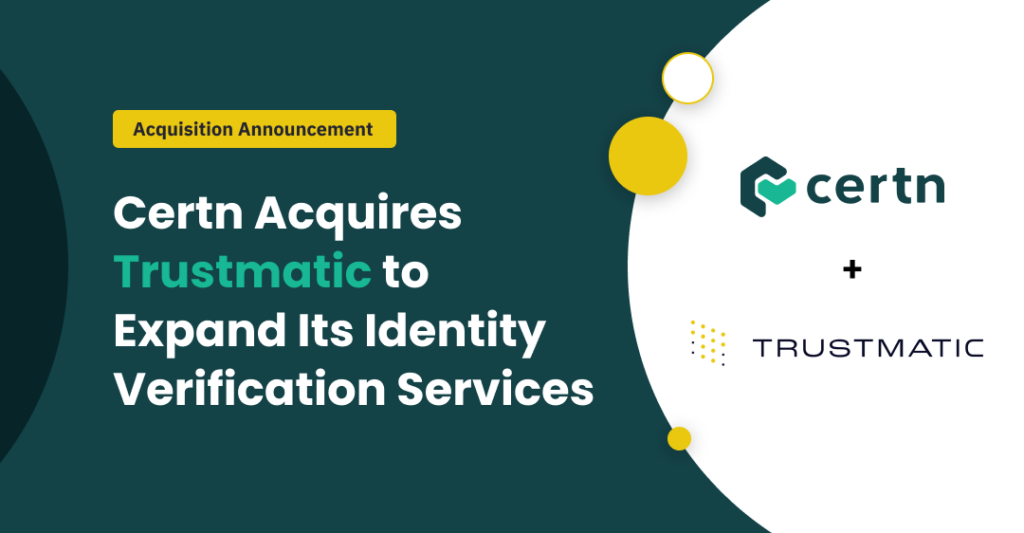 Trustmatic Identity Verification
As part of changing the way trust is established, I'm excited to share that earlier this week Certn announced its fourth acquisition in two years: Trustmatic, a Europe-based identity service provider. Trustmatic's identity verification technology consists of identity document reading and authentication, face liveness detection, and biometrics. Trustmatic's service is entirely automated, which, like other Certn products, proudly results in cost and time savings for clients. The service is ISO 27001 certified.
Through this acquisition, we're improving our ID service for our customers, diversifying into Know Your Customer (KYC), and adding to the vision we have for the future of screening.
You can read more here.
2024 Background Check Industry Trends
The increasing demand for reliable and accurate information, coupled with the rising concern for personal and corporate data privacy and security, means the background check market is still poised for substantial growth in the coming years.
In addition to verifiable credentials and instant trust, I'd like to elaborate on five other background check industry trends and what's shaping Certn's 2024 roadmaps. These are my observations based on my experience and what I've seen, but I polled other leaders at Certn to get their takes too.
Predictions for 2024 Background Check Industry Trends
Digital Transformation in Background Screening
Focus on Customer Experience
Responsible AI
Cybersecurity and Data Privacy
Embracing a Global Workforce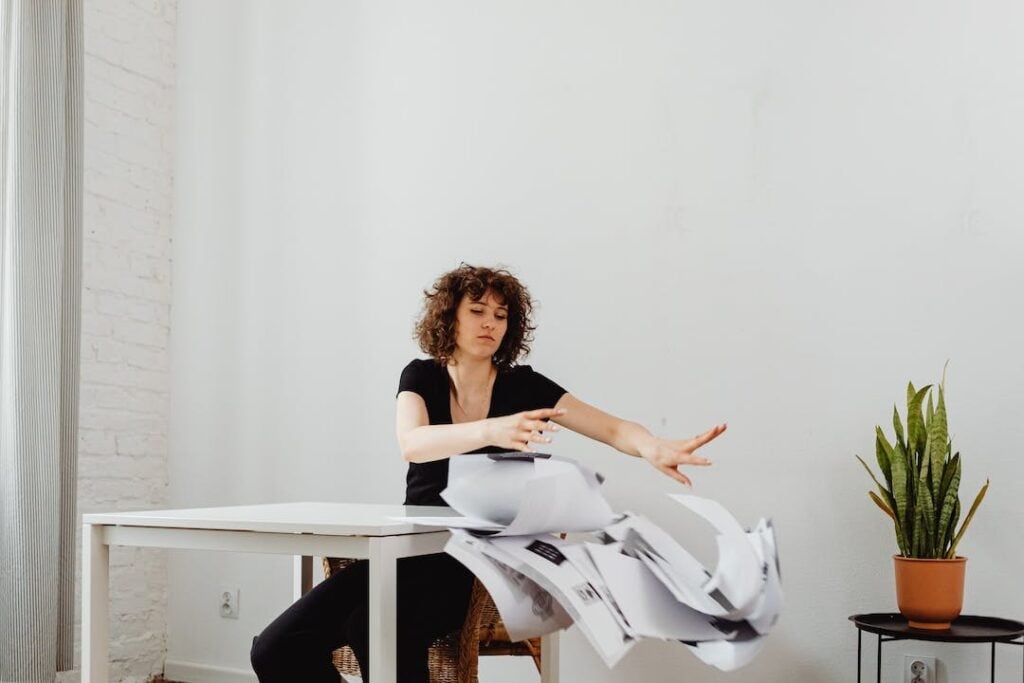 Digital Transformation in Background Screening
A large portion of HR processes have been digitized since the COVID-19 pandemic in 2020. In Digital Transformation Drives Employee Background Checks in the New Normal EY sums up how the pandemic triggered changes to in-person hiring processes and how digitally-driven background checks can boost organizational and HR confidence in screening. They look at corporate India but the findings apply elsewhere. Certn advisor Michael Whittington covers raising the bar for background checks and the benefits of a technology-first background screening in the Middle East.
This digital transformation is changing how HR teams operate and hire people. It's not a bad thing. There are many B2B examples where streamlining end-to-end can improve communication, reduce costs, and accelerate service delivery and background screening is no different.
Background screening processes can be tedious and time-consuming if you're doing document collection, data arrangement, and follow-up manually. On the candidate's side, repeated form filling, document sharing, and other delays can lead to an unpleasant and unwelcoming experience for new employees. Fortunately, the digitization of screening is changing all this. Frankly, it should be non-negotiable because of how much time and money it saves.
Some background screening vendors are still catching up; there are still people who do paper-based, manual checks. This is why digital transformation made the list for 2024. At Certn, there was no digital transformation because digital and online is the core of our business. We've always offered online checks and online results. We also have enterprise-ready solutions thanks to our leading integrations (can be white-labeled and personalized) to deliver a frictionless platform experience.
Byron Alvord, Certn's Director of Products and Services sums it up perfectly, "Certn's digital screening services function as a bridge between different systems and paves the way for easier remote and international hiring. Through the use of AI, we are able to process large amounts of data across distributed global data sources, seamlessly."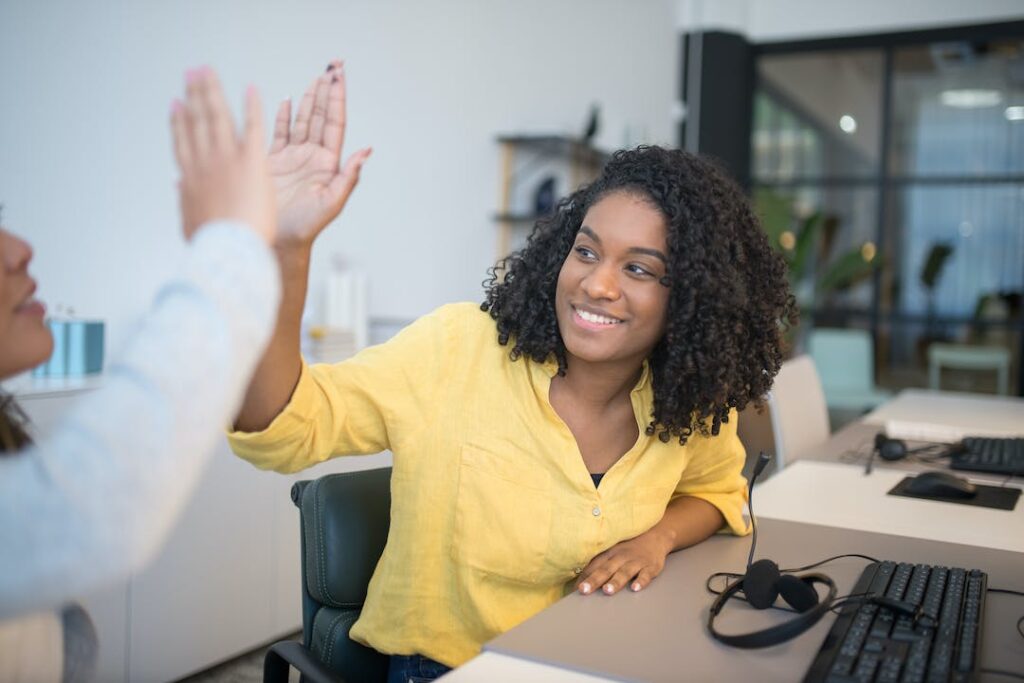 Focus on Customer Experience
"The right background screening vendor can give your organization a hiring advantage. When choosing a screening provider, look for a vendor making proactive investments in processes and technologies to automate and simplify the screening process, but don't forget the human touch." Michelle Garrigo, Director Client Success, Certn
Our customer experience is a competitive differentiator and if your company wants to leverage this too, you need to work with someone who helps you deliver superior experiences. Yes, we run background checks but our platform is a customer service technology – 24/7 local customer support to answer questions better and faster, communicating updates in real-time, and leaving candidates feeling respected.
A shift to candidate-oriented functionality such as intuitive online experiences and mobile-optimized communication with candidates is critical to meet customers' expectations and preferences for digital and self-service channels. In fact, our SMS text invites can get candidates to complete their checks faster and decrease turnaround times by up to 35%.
A well-developed and expedient hiring process, including background checks, can be an opportunity for a strong competitive advantage in 2024. Find a vendor that can provide an experience applicants want: a fast process, mobile availability, and customization. I asked Michelle Garrgio, Certn's Director of Client Success for her thoughts and she added, "Job searching can be overwhelming, exhausting, and frustrating at times. Employers have to make it easy."
This is why I'm proud we launched our applicant portal, an intuitive mobile workflow for candidates to quickly upload required documents, complete forms, provide e-consent, and check status.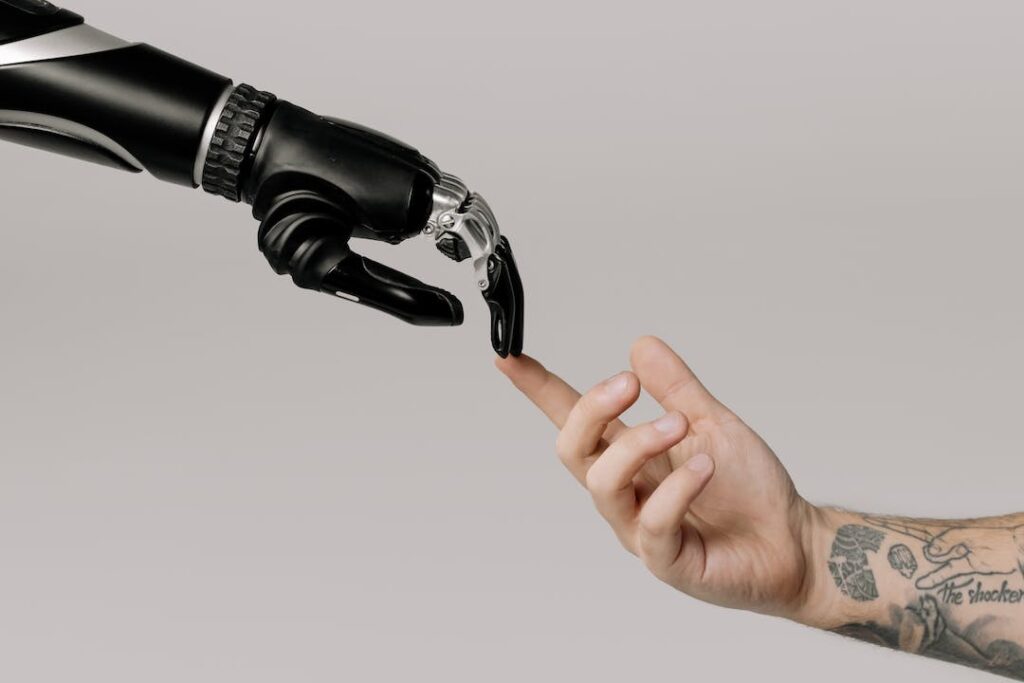 Responsible AI
Artificial intelligence (AI) will be at the forefront of all 2024 trend reporting, but it's worth emphasizing that the trend shows no sign of slowing down, and the opportunities in background screening are profound. The shift toward online background checks already frees up time to engage in driving customer- and candidate-centric interactions. Add AI on top of that and you can really streamline business operations as we discussed with The Globe and Mail in the fall.
By the end of 2026, Gartner predicts that more than $10 billion will have been invested in data-centric AI startups. AI has been a regular part of the recruiting process for a long time – digital consent, virtual assistants and scheduling modeling have been available to employers for some time. AI can check data sources that traditional background checkers can't access or process, such as records in different languages or from around the world.
Since 2017, we've been leveraging AI to automate parts of our background screening and identity verification services. Our use of AI is one of the ways we've revolutionized the background screening industry, and how we're able to deliver the fast results our clients rave about in product reviews. We don't view AI as a replacement tool for human discernment and interactions, but we use it to help generate more insights so hiring managers and other clients can do their job more quickly and easily.
Having said that, trust, transparency and accountability are the core of how we manage our use of AI. You may have heard someone say "All algorithms are biased toward something." There's literally a term for this: algorithmic bias. Algorithmic bias refers to the presence of unfair or discriminatory outcomes in the decisions made by algorithms.
There are things you can do to manage algorithmic bias. For example, we mitigate sample bias, a situation in which the individuals or elements included in a sample aren't representative of the entire population being studied, by training our models with real, live data (from clients who've granted permission). The use of live data helps ensure we're covering different use cases that are representative of our clients to reduce the distribution shift. Label bias, another type of bias, is an outcome of poor semantic annotation of the dataset, where a labeling mechanism could assign a different label to the same object (e.g. "grass" vs. "lawn"). We've established procedures to make sure the annotation guidelines are the same across the company and do monthly tests on the teams who provide label data to understand how aligned the teams are and intervene as necessary.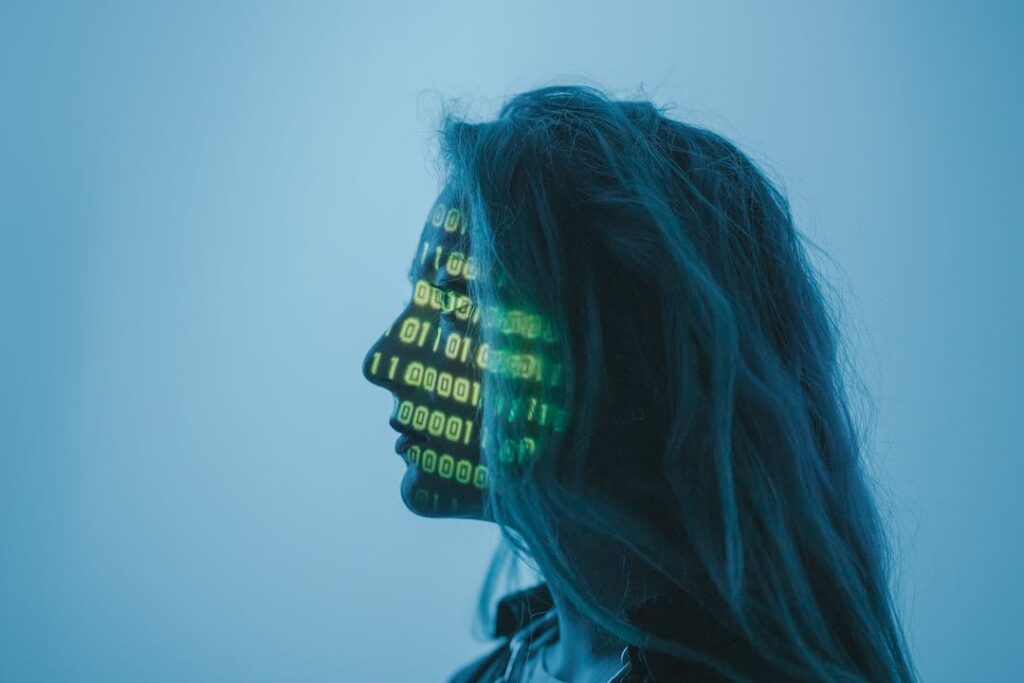 Compliance and Data Privacy
"Background check providers often compete on price and speed, but in 2024 it's important that besides the cost and turnaround times, companies ask the right questions about compliance and data privacy before a vendor is brought in." Katie Kulp, VP US Operations & Compliance, Certn
Reconciling federal, state/provincial, and various local laws and employment policies will always be challenging for employers (and background check vendors). More broadly, the Privacy Act in Canada, the Fair Credit Reporting Act (FCRA) in the United States, and the General Data Protection Regulation (GDPR) in the European Union govern the collection and use of personal information for employment purposes. State laws like the California Privacy Rights Act (CPRA), which expands the California Consumer Privacy Act (CCPA), also lay out the steps for businesses to take to protect consumer data privacy.
In 2024 and beyond, employers must remain diligent to ensure compliance. Employers will always have to think carefully and ensure that the checks are "reasonably required" for the job, but ensuring compliance with privacy regulations might be a more complex driver than usual this year.
Ultimately, compliance is your company's responsibility, but choosing the right background screening provider can make it easier. Fortunately Certn's in-house experts are always around to help you understand the limits on access to and use of specific information in background checks, including criminal records and credit reports.
According to Katie Kulp, VP US Operations & Compliance at Certn, features to look for in a screening vendor that takes compliance and data privacy seriously are:
Secure cloud storage that keeps files encrypted;
Automated workflows including consent requests, adjudication, and adverse action processes; and
Leveraging automation where it's available in combination with a human review process for accurate and reliable results.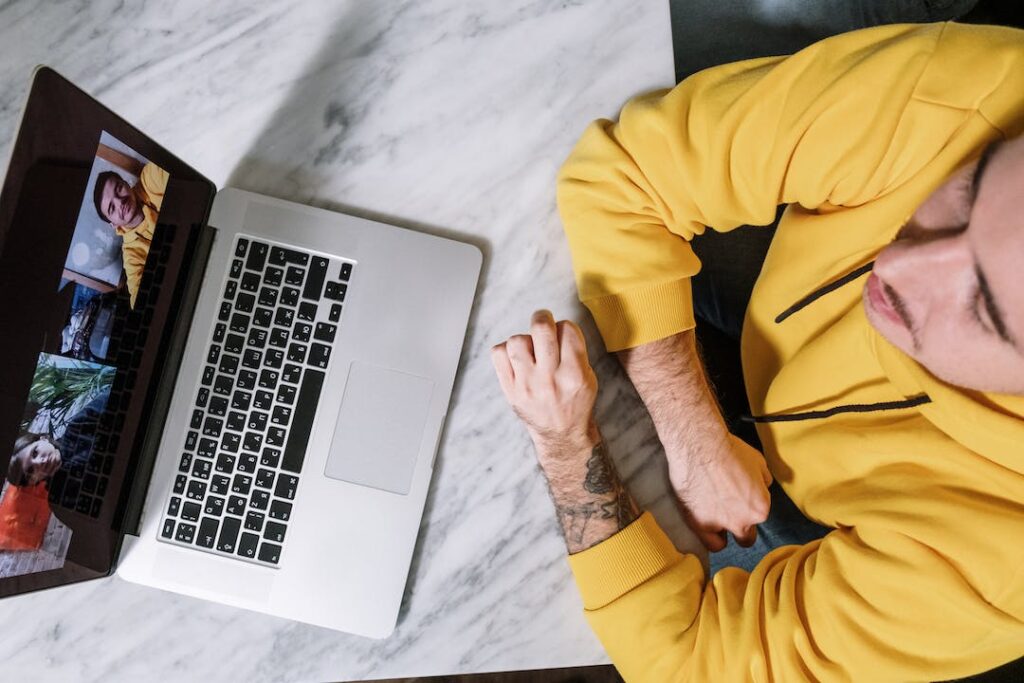 Embracing a Global Workforce
I'm also calling this trend "hire anyone, anywhere." The permanent transformation of remote work and hybrid work, moving from location-specific to location-agnostic with distributed global teams, is the future of work.
In 2021, the HR Research Institute (HRRI) and the Professional Background Screening Association (PBSA) reported that 33% of HR professionals expect to hire more candidates that live or have lived in countries outside the organization's location in the next five years. More recently, two-thirds of companies surveyed by PYMNTS research said they've widened their candidate search geographically and are tapping the worldwide talent pool. Regardless of the numbers, operating in this evolving globalized model requires consistent and accurate international background verification; employers need services that can verify credentials, employment history, and legal records across different countries.
If you're thinking of reducing or eliminating requirements for pre-employment screening with the goal of speeding up the hiring process and tapping a wider talent pool, know that there are vendors out there with scalability for companies planning international expansion. The solution to going faster isn't to relax standards. Instead, the solution is to work with a vendor who can support remote recruitment to ensure standards remain consistent and information can be provided.
Certn even integrates with leading ATS and HRIS platforms so you can seamlessly add in the check step and reduce manual workflows (it also helps you control the branding and candidate experience). It's how we help you protect your business without slowing you down.
It'll be interesting to see how evolutions in the global work paradigm continue to evolve and redefine expectations of background screening worldwide.
Industry-Leading Background Checks
Building trust is important, it doesn't have to be hard. At Certn, we believe things can be better, faster, and easier and are here to help our clients accomplish their goals, from global hiring to faster identity verification.
As I mentioned off the top, the background check market is poised for substantial growth in the coming years, driven by the increasing demand for reliable and accurate information, as well as growing concerns about personal and corporate data privacy and security. From my perspective, this growth is going to be influenced by background check industry trends including:
Digital Transformation in Background Screening
Focus on Customer Experience
Responsible AI
Compliance and Data Privacy
Embracing a Global Workforce
These background check industry trends reflect the evolving landscape of screening in response to changing global dynamics, and they're likely to shape the industry's trajectory in the years to come. Organizations that stay ahead of these trends will be better equipped to make informed hiring decisions while ensuring candidate experience, compliance with relevant regulations, and building a global workforce.
If you have any questions about these predictions or your own background screening needs, I'd love to hear from you.
Written by:
Andrew McLeod, CEO & Co-Founder, Certn

Andrew McLeod is a serial entrepreneur and the award winning CEO of Certn. In addition to running one of the fastest-growing tech startups in North America, he's an angel investor and advises leaders on how to thrive while "living the dream." Andrew is a Forbes 30 Under 30 Nominee and Remote Tech CEO of the Year 2021.