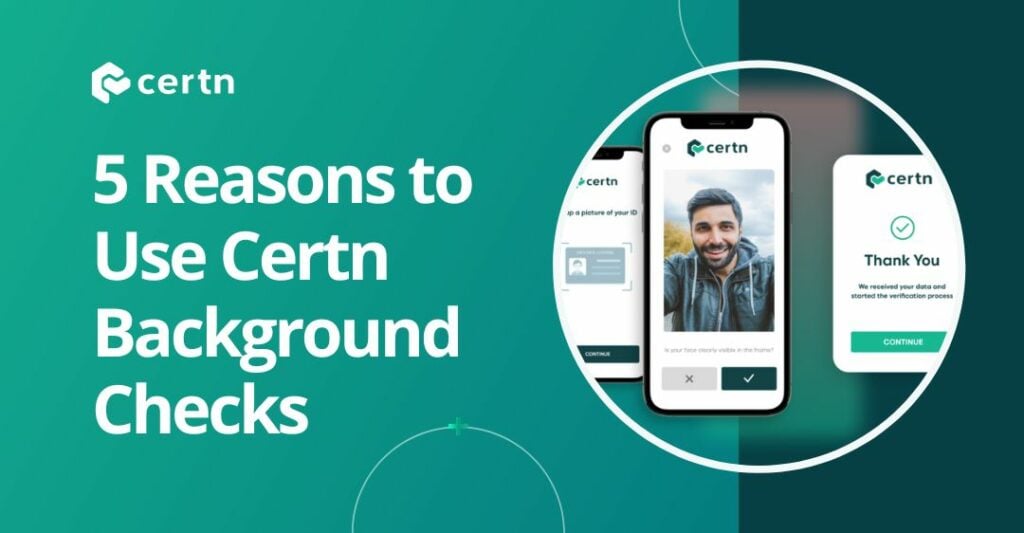 March 6th, 2023
Certn Background Checks
2 min read
---
"What was it like with my other provider? I had to go to the post office. Where's the post office? I haven't been to a post office since like 1974. Yeah, Certn's helping us!"
Clients who switch from other background check providers to use Certn often share how easy it is now that they're using online background checks, and we're happy we can help. We work hard to provide the easiest background screening, so this recognition means a lot to us.
Still not convinced Certn's background checks are better? Here are five reasons you need to use Certn…
Reason #1 to Use Certn: Forget Manual, Use Automation!
Your old way of background screening:
Order a background check on a candidate
Ask the candidate to fill out paperwork
Ask the candidate to verify their identity at the post office or police station
Wait weeks for manual results
Read through long reports to weed out irrelevant data
The Certn background check process:
Order background checks in one click
The candidate receives an email and snaps a selfie to complete the identity verification
Data pre-fill for the background check
You're alerted the results are ready
You get results in minutes or days instead of weeks
Boom.
Reason #2 to Use Certn: Faster Turnaround Times
"Since switching to Certn we have been able to speed up our hiring process by about three weeks compared to our previous background check vendor."
One of the most important reasons to switch to Certn is a need for speed.
The average time to hire has increased to over 40 days. In a competitive hiring environment, you can't afford to lose a candidate to a slow process.
With Certn, candidates complete checks in under two minutes. On top of this, 80% of candidates complete their background checks from their phone. Today's job-seekers expect things like mobile-enabled experiences and data pre-fill to speed things up.
In addition to delivering a better user and candidate experience, a tech-enabled experience means the background screening process is completed more quickly and you get results faster.
Reason #3 to Use Certn: One Platform For All Your Needs
Purchase more than one screening platform? Absolutely not with Certn! Get results from domestic and international background checks and screening like identity verification and social media screening in one place.
Certn's global platform gives you access to background screening services in over 200 countries and territories. Plus, Certn integrates with many popular ATS software and hiring platforms. You can track applicants, request background checks, and review results all in one place.
As it should be!
Reason #4 to Use Certn: Certn's 24/7 Customer Support
You sleep, but our support teams don't!
Around-the-clock coverage is something we provide to you, the employer, and your candidates. Not all providers can handle follow-up like we do, but we know this is valuable because it helps take administrative tasks off your to-do list so you can focus on other things.
Plus, our background screening experts are always happy to help. In the event you or your candidate needs help, our support teams and dedicated account managers are available to provide support.
Reason #5 to Use Certn: Instant Identity Verification
It's important to know who you're hiring.
Other background check providers often rely on the candidate to manually enter their identity information. This comes with its flaws and limitations. Certn's OneID instant identity verification is the first step in background screening and removes the back and forth that comes with requesting documents and correcting errors in applications by automating the verification process with a selfie and document matching. (We even have a team dedicated to ensure the technology's accuracy.)
How does it work? A secure, encrypted link is emailed to your candidate. They consent and upload photos of a government-issued identity document and snap a selfie.
The last thing you want to worry about is a false document in your hiring process. This extra step helps you ensure you're running background checks on the right candidate, and it also cuts down on human error that can slow down the process.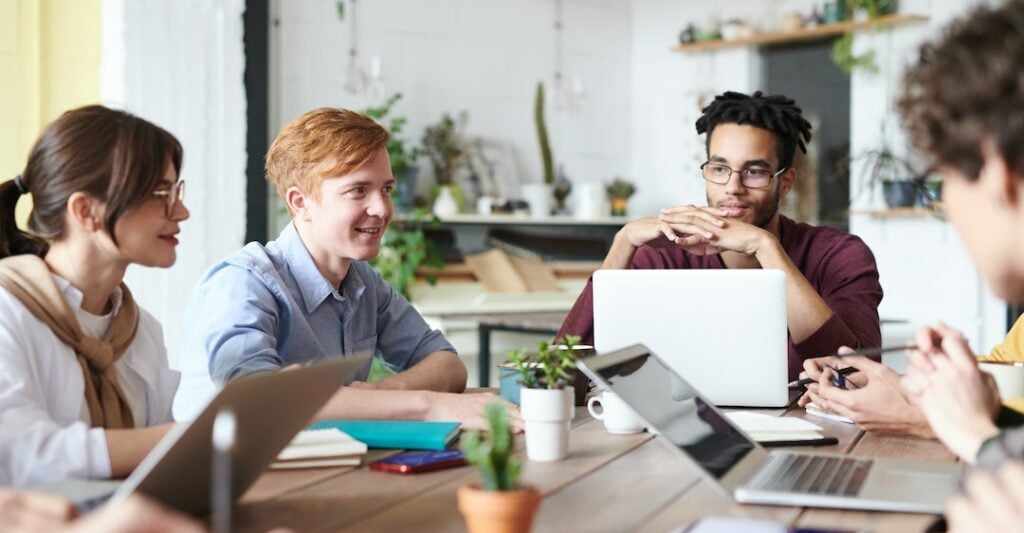 Use Certn Today
The reasons are pretty clear. It's time to switch to a background screening provider that doesn't suck.
How about this – you try a free background check with us, no strings attached.