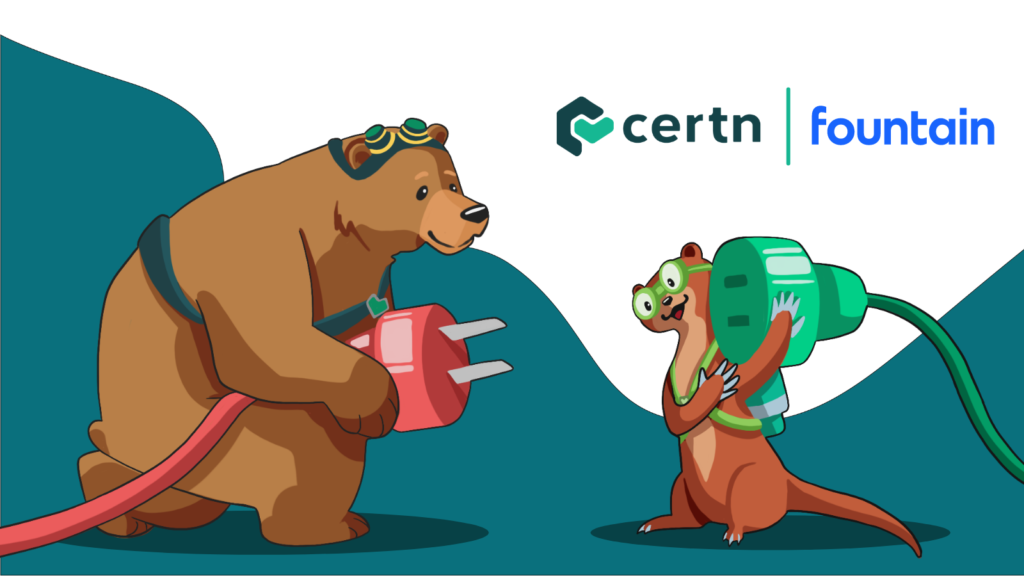 October 19th, 2021
Fountain: Certn's Newest Applicant Tracking System Partner
1 min read
We are thrilled to announce we've teamed up with Fountain to collectively strengthen our candidate-first experience in the hiring and background screening process.
At Fountain and Certn, we pride ourselves on providing an excellent mobile-first experience that keeps candidates engaged and informed throughout their job application process. Certn's direct integration with Fountain means that recruiters can now easily select background screening services that fit their applicants' flow. For example:
Fountain sends an automated background check to a Candidate where they start their background check process.
Once a Candidate's check is completed, the results are updated within the fountain platform.
Recruiters on Fountain's platform will get accurate, real-time results on their candidates' background screening – directly within Fountain.
How do I integrate Certn with Fountain?
As a Certn and Fountain customer, you can easily connect both platforms in 3 simple steps:
Create an automated API key in the Certn dashboard
Login to Fountain and enter the Certn API key
Start running checks and receive results all within Fountain!
To find out more or book a demo, please contact us here.
About Fountain

Fountain is the high-volume hiring platform empowering the world's leading brands to streamline and scale their recruiting function. Our mobile-first platform keeps candidates engaged and reduces drop-off via built-in automated scheduling, text and email reminders. Candidates can apply anytime, anywhere in minutes, right from their phone. It enables on-the-go hiring managers to move quality talent through the pipeline, reducing time to fill. Fountain provides local, regional, and company-level analytics to make data-driven decisions. Our drag-and-drop workflow allows for quick changes to accommodate fluctuations in hiring needs. Fountain's global customers hire over 1.2 million workers annually in 78 countries.