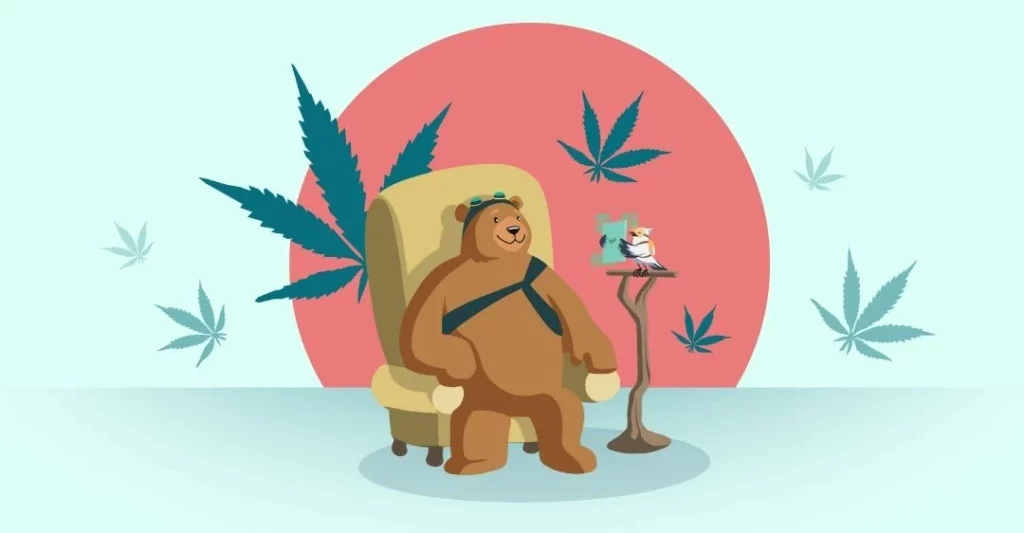 September 16, 2020
Canada's Cannabis Industry and Criminal Record Checks
5 min read
---
In 2018, Canada introduced legalized recreational cannabis to the nation through the Cannabis Act, and employment in the sector skyrocketed. Companies added over 6,500 jobs in the year after legalization and with it came more strict government regulation. Legalization was great news for the sector overall, and it still is, but with government-mandated criminal record checks for all employees as a requirement, it poses some unique challenges, both because high volume hiring requires specific strategies and also because some candidates may have criminal offences on their records. Fortunately, there's a solution!
In this blog post we discuss Canada's cannabis industry and criminal record checks, and how Certn's online background screening services can help you hire more quickly.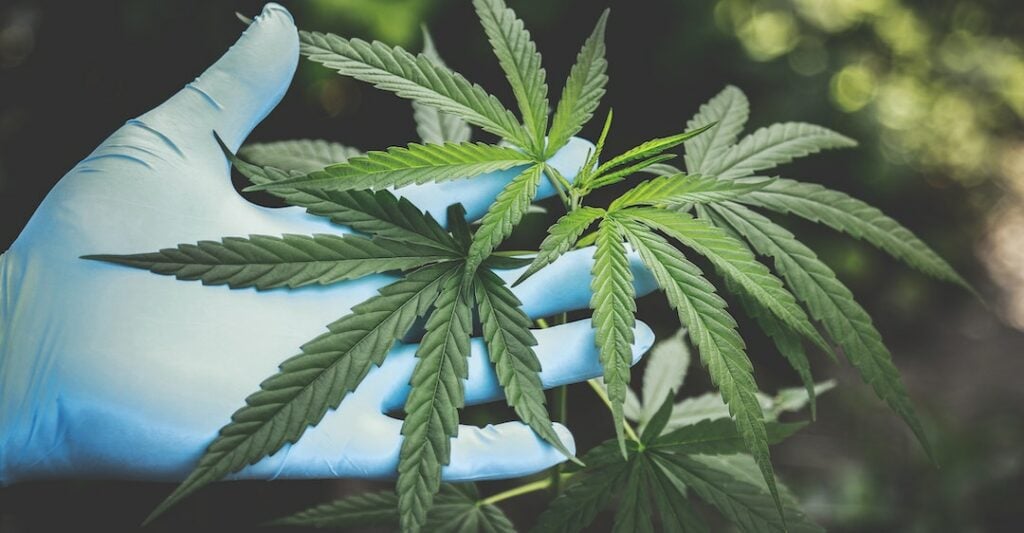 Do Dispensaries Do Background Checks
The march to legalization was long and in the meantime numerous dispensaries sprung up across the country. Before the government took more control of production, processing, import and export, testing, and research licences as a condition of business in this sector, and before the government mandated criminal record checks for key personnel at dispensaries, in-store hiring was more flexible. In fact, it may have been possible to be employed without a background check.
Now, Canada's cannabis industry and criminal record checks go hand in hand. It's a legal requirement. In order to own a company, work for security in the sector, you need to be a security clearance holder. Obtaining the clearance for these more senior-level roles requires a local police records check, national RCMP criminal record check, and an international criminal record check (if applicable). However, there are many additional factors considered, and having a criminal history doesn't automatically exclude someone.
Part of the rationale for Canada's cannabis industry and criminal record checks, outside of the standard hiring practices, is that these additional screening measures make it more attractive to other stakeholders and other investors. With highly regulated licencing requirements, dispensaries have to make sure that the required staff have an up-to-date and accurate background check.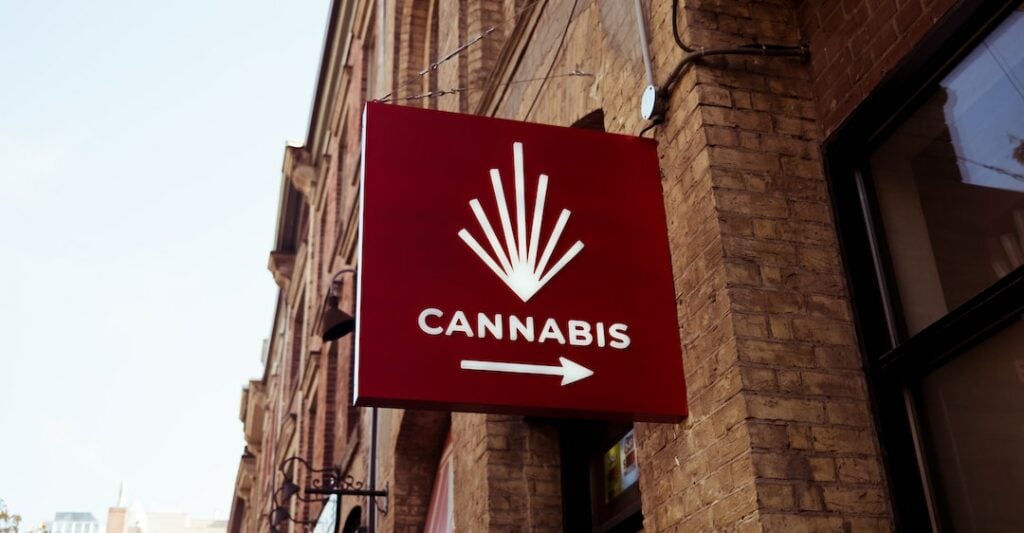 Retail Background Checks
Each provincial regulator has its own approaches regarding employees with criminal records. As discussed above, key personnel have to undergo more stringent background screening to obtain a security clearance, but even then, a past offence isn't an automatic disqualifier.
Anecdotally, retailers share that the biggest problem that the Canadian government has with the idea of people with criminal records working in the cannabis industry are ties to organized crime. This is important because it could put their licence in jeopardy. After all, ties to organized crime was one of the reasons the government wanted to legalize cannabis: to take the profits out of the hands of people who may be involved in drug and weapons trafficking, gang associations, and/or violent crime. For this reason, owners may opt to make criminal record checks mandatory for all staff regardless of position.After all, background screening of some kind is a hiring best practice across all sectors to help protect employers.
Moreover, the Cannabis Act (2018) has stringent advertising and promotion guidelines. Any employee activities (such as discussing products or prices) must comply with the laws.
Can You Be a Budtender With a Criminal Record
In most provinces, owners can hire whoever they want for "clerk" and "budtender" roles (retail roles) at their dispensaries in the same way that other retailers like grocery or clothing chains choose their employees. In some cases, industry-specific training is required, but that's not that unlike other sectors when you think about it.
For example, in Saskatchewan, retail staff are required to complete the CannSell course. In Prince Edward Island, PEI Cannabis training is mandatory. It's best to consult the relevant laws for the province or territory you want to hire in or work in. Just know that Canada's cannabis industry and criminal record checks are intended to help employers demonstrate due diligence and make informed hiring decisions built on transparency, not discriminate against entire groups of people.
Hiring Candidates with a Criminal History
When evaluating candidates with a criminal history, employers can also look for "green flags" that that signal the candidate is trustworthy, and also consider factors such as:
The amount of time elapsed since the offence;
The nature of the offence; and/or
Whether the applicant has done similar work in the past without incident.
Ultimately, employers have a responsibility to ensure that the needs of their business are met without disregarding or breaking any provincial or federal laws. So when in doubt, consult with a lawyer!
Background Check for Marijuana
Some companies in the licenced (or soon-to-be-licenced) cannabis space have been hesitant to adopt holistic background screening programs because of the association with criminal record checks being too slow and too expensive. We get it. The thought of having to hire hundreds or thousands of people in a month…and waiting for the old-fashioned, in-person paper background checks is daunting! No one has time for that.
Fortunately, there's an online solution! Certn's online screening services help cannabis companies complete background checks in as little as 15 minutes, all online, and mobile-optimized for smartphones. Our easy-to-interpret reports consolidate findings from multiple databases and our ID verification helps prevent fraud.
Here are five key features to look for as a cannabis company if you want to work with a faster, easier online background screening provider:
Speed – Ask what the turnaround time is. It's in your best interest to ensure the speed of the checks are fast, but double-check that there are no "rush order" fees. Here at Certn we complete RCMP criminal record checks and US criminal record checks in as little as 15 minutes.
Support – Is there a 24/7 team behind you? Make sure that your provider has a support team that understands the cannabis industry and the backgrounds of candidates that may apply for roles. After all, marijuana was only legalized in 2018. Some applicants may have possession charges and in some cases they may forget the details of the dates. Ask whether the support teams will be able to show candidates how to find that information quickly. Certn completes over 1,000 checks per month for the cannabis industry in Canada and has specialists dedicated to helping cannabis companies and their candidates.
Ease of Use – You need an easy way for candidates to complete their criminal record checks, right? Don't miss out on talent due to administrative roadblocks. Having access to a solution that's user-friendly and mobile-optimized is important, especially if you want to hire on the spot! Certn is the only mobile-optimized background check provider in Canada that's constantly praised for ease of use by real users. We verify 100% of IDs online and don't send candidates to police stations or post offices.
Comprehensiveness – Just looking at CPIC isn't always good enough. If someone is under investigation, has been recently arrested, and/or is a member of organized crime (not convicted), the information may not show up in a standard criminal record check. This could put your license or business in jeopardy. Certn offers RCMP checks and public records checks which look at thousands of sources of public information and databases, including online media, criminal and court records, and sanctions and watchlists.
Customization – Many background check services are resellers of other companies' data and are built on platforms with fewer proprietary database checks and integration opportunities. Meaning, if there's a customization or new service that you'd like from your service provider in order to protect your business, these companies can't react quickly. Ask whether your service provider has a background check API that works with other hiring platforms you might already use in your business.
A Health Canada consultation paper released in 2019 recommended allowing people with minor, non-violent records to take on roles outside of the "C-Suite." In other words, people with records could still be great candidates as retail employees. This recommendation went through and informed the security clearance process for key, senior-level personnel, allowing employers more flexibility (and fewer background screening requirements) when hiring at the retail level. Again, some candidates with past experience in the cannabis space (pre-2018 legalization) may have a criminal record, so finding the right background screening service that understands this is crucial.
Canada's Cannabis Industry and Criminal Record Checks
If you're an employer in the cannabis industry and are interested in an online criminal record check that's faster and easier, book a demo today for a free consultation on how you can maintain compliance and improve operational efficiency and turnaround times.
If you're a prospective employee who wants more information on how run a background check on yourself to see what turns up, we can help with that too.