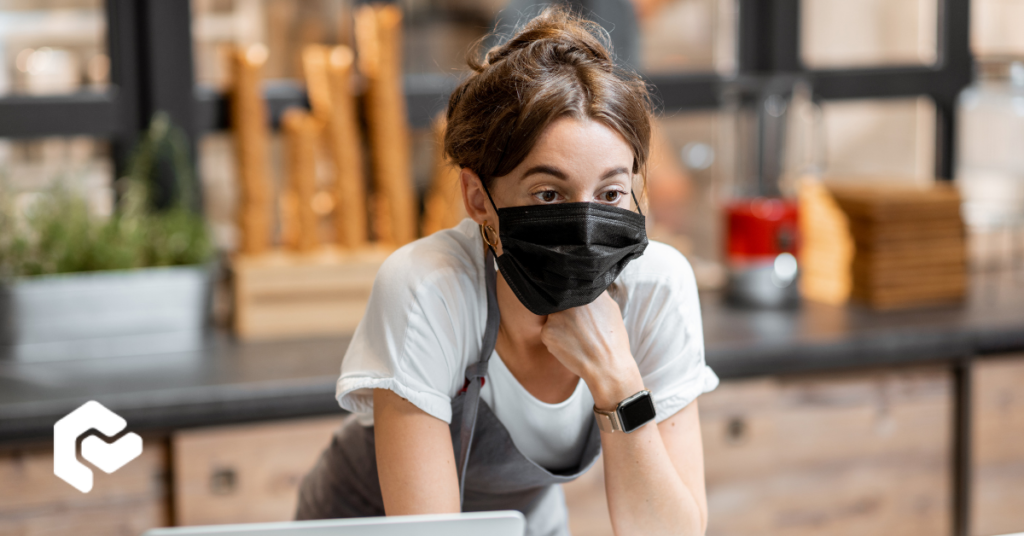 March 2nd, 2021
6 Struggles in Retail Recruitment and How to Solve Them
5 min read
---
It's been a rough year for retail. COVID-19 has presented a huge challenge for brick and mortar-based businesses, with many stores closing, reducing hours and staffing, and shifting to deliveries and remote, online-focused operations. For some people, the only shopping they could afford due to layoffs was in the grocery store.
In Q2 of 2020, there was a 13.6% drop in retail sales in Canada according to StatCan – although this did manage to pick up in Q3. Retail recruitment strategies are a little different in 2021 compared to 2019.
Despite these unforeseen circumstances, retail recruitment is never-ending and presents with its own unique set of struggles. Today we will take a look at six of the most common and frustrating issues that we see in recruitment in the retail sector – and how to fix them.
1. Balance of staffing types
Any retailer can experience issues with the number of full-time, part-time, and casual team members that they have on the books at any one time. These issues include:
Understaffing on some shifts
A need to have location-floating or department floating team members
Managers required on the floor when understaffed
Casuals seeking other employment if they aren't rostered on often enough
Last-minute staff call-ins
The solution
A remote-login employee app for staffing swaps, last-minute availabilities, location/department swaps, etc. can help with these issues in day-to-day operations, but how about coming in at the very beginning in recruitment strategy to find the right balance of types of roles?
Predictive analysis can also help to solve this dilemma. By assessing daily staffing mixes over time via historical data, you can find the optimal mix of staff types to help avoid last-minute scrambles. By performing this analysis you can also identify underperforming locations, departments, and team members overall, and create strategies for improvement.
2. Poor location-based hiring strategies
"When it comes to sales and marketing, knowing your audience is crucial to be effective." – Know Your Customers: How to Build Buyer Personas for Your Retail Store, Shopify
Why are some locations under-performing and some are smashing sales targets every month, even if they both have the same amount of foot traffic? Location-based demographics for your customer base can have a lot to do with poor sales numbers – even if it's not because of their regular overall spending habits.
In retail, customers want to identify with the team members they come into contact with in-store. In an interaction with a team member who they'd never encounter out there in the real world they may be thrown off guard.
The solution
Hiring employees for each location should be dependent on your location demographics as well as customer personas. For instance, if you are a hardware store, you may have tradespeople come in who are just working a job in the area and will only be a customer once or for a limited time, or you might have homeowners in the area who will be repeat customers for decades. For staffing, your customer types should fit with staff types. Consider candidate personality types, backgrounds, and job location history. Some staff may fit better at different locations or may be better off in a non-customer facing role if they are only interested in one location. Our Employment Verification solution can help with checking potential hires' employment history.
3. Determining whether inexperienced applicants are worth it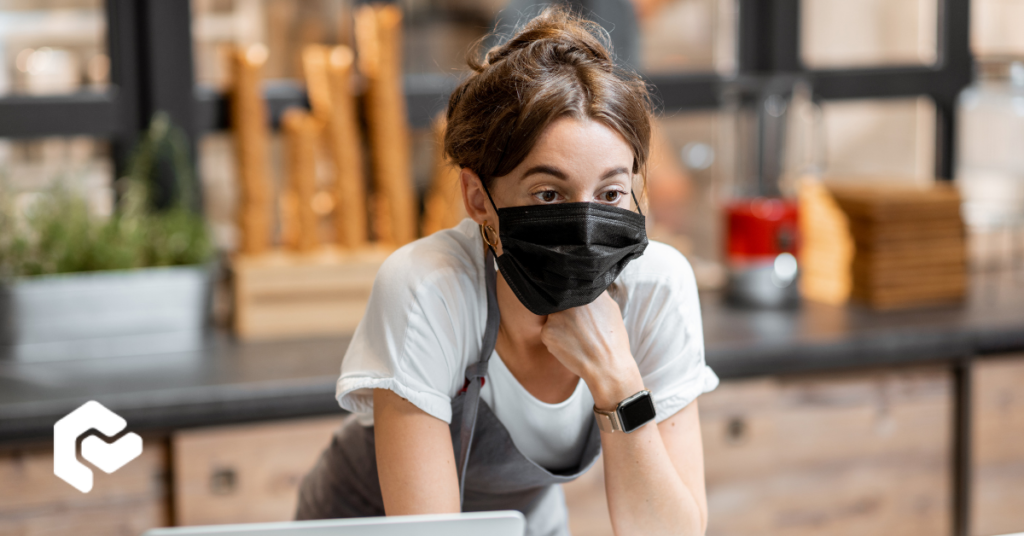 Taking a chance on inexperienced candidates always feels like a bit of a gamble. While you can see their education, volunteer work, personal interests, and perhaps other industry/roles on their CV, sometimes certain people just aren't the right fit for retail – or even a regular, scheduled job. Hiring an inexperienced candidate who you end up having to let go can be a costly and irritating experience which puts you back at square one.
The solution
Don't automatically discount candidates who have no retail or 'real' work experience. Conducting thorough paid training and a probationary period will allow you to make the right decision long term. This is also why retailers often have plenty of casual roles going. Hiring otherwise good-fit candidates without work experience in casual roles offers the opportunity to see if they have potential as full-time employees or even managers. Make sure to use fast background checking including police checks, education checks, and volunteer checks to ensure resume validity. This will also tick off boxes with compliance regulations.
4. Seasonal hiring
Indeed data for holiday retail recruitment from 2018 indicates a rise of job postings of 450% between August and November.
Tis the season… to be selling! Christmas is a huge time for workforce influx, and you're competing with everyone else in the area for the same hires. There are also other seasonal fluctuations depending on your retail vertical – for instance, the lead-up to winter in women's wear can see an uptick in foot traffic and sales. So, how can you ensure you are staffed accordingly for these changes in customer behaviours?
The solution
First up is knowing your seasonal fluctuations and starting the recruitment process early enough in advance. This can be determined by going over your historical data and predicting timing. To compete with other retailers you can look at starting recruitment cycles before them , offering better pay, perks, or conditions, reaching out to previous hires, as well as asking your own workforce and previous hires for recommendations – and rewarding them for any position filled thanks to their recommendation.
5. Staff retention
While the Covid situation means that the job market is competitive, and businesses aren't struggling to retain talent, once 'normality' returns, if you haven't treated your staff well they will look to greener pastures.
Do you have a high rate of staff turnover? Know the percentage who are long-termers? Staff retention can be difficult in retail, as it is often a stepping stone to another career. Your team is often made up of students, part-timers, those not quite ready to retire, or people needing an income while they are looking for a professional job.
The solution
Retaining staff has a lot to do with the culture you build with your company, location, and team. Many people stay on in a job long past their intentions if they love their company culture, management, and coworkers. Investing in culture is an investment in staff retention.
Besides culture, the other major way to encourage long-term employment is by investing in your staff's career in retail. If they see their own potential to succeed and are encouraged to reach a high position in your company then they're more likely to stay on.
Other ways to incentivize long term employment within your company include having lots of benefits such as:
Free, interesting training for retail-based careers
Management pathways
Mentorship
Location/department swaps
Personal/team benefits (gift cards, products) for high performers
Yearly bonuses
Workshops
Fun family days, barbecues, or other social mixers
Make sure to include all these perks in your job descriptions. When candidates mention they enjoy the social and work culture aspects of a job during the interview, or aspire to be in management, then you can surmise they may be a long-termer.
6. Management hires that don't work out
Every business knows that the best management hires are usually from within the company – they know the business, culture, products/services, and inner workings. That's why nurturing staff from the floor through to management is a popular HR strategy. But what about when your retail business needs a refresh in management or you don't have enough potential managers for an internal hire? Hiring the wrong external candidate can be a very expensive exercise if it doesn't work out.
The solution
If you are unable to recruit from within the company, there are plenty of ways to look for excellent candidates externally. One of the easiest ways is using a professional networking platform like LinkedIn to find excellent candidates that meet your criteria.
Another way to try and guarantee that a hire works out is by hiring a different industry/vertical candidate who has worked with a company with similar values and culture. If you're looking for big changes with upper management, look for candidates with relevant positions, work history, and company turnarounds within companies that you'd like to similarly emulate.
Many of the struggles in retail hiring can be overcome with new technology solutions which include our set of HR solutions to validate and verify candidates instantly. With enterprise partners like Loblaws, we're trusted in the industry to make a big difference. Check out how it all works in action by scheduling a free demo with us.
About Certn
Certn is the leader in human risk intelligence solutions, focusing on providing real-time comprehensive background checks and ongoing risk monitoring for employees, contractors and tenants around the world. Used by leading employers, staffing firms, property management companies and the gig economy, Certn returns domestic and international criminal background checks, credit reports, reference checks, education verification, employment verification, motor vehicle records, identity verification and more in minutes. Through innovative, friendly, and compliant technology, Certn is advancing trusted connections around the world.