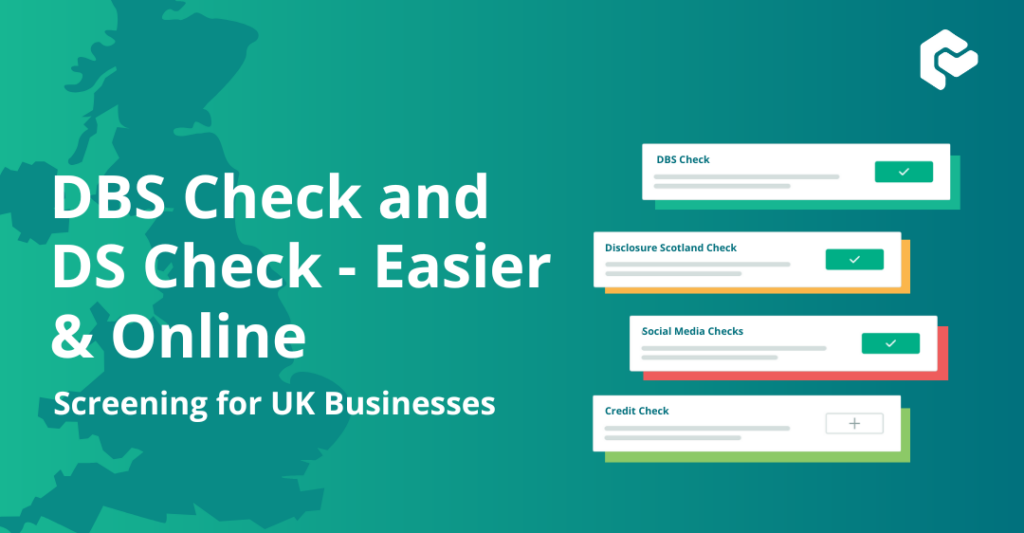 DBS Check & DS Check – Easier and Online
Victoria, BC, March 30, 2023 – Today Certn, a leader in background screening and Identity verification, announced it's making basic background checks easier to set up and run for small- and medium-sized businesses in the United Kingdom. Clients can self-serve and get set up to run a Basic DBS Check and Basic Disclosure Scotland Check all online. This online offering is in addition to the premium managed service that Credence Background Screening, a Certn company, has provided for over 25 years.
Background screening plays an important role in ensuring that organizations don't employ unsuitable candidates. It's simple: easier, faster background checks mean easier, faster hiring.
Types of Online Background Checks Available in the United Kingdom
Basic DBS Check
Also known as a Disclosure and Barring Service Check, but more commonly referred to locally as a DBS Check or basic criminal record check, a DBS Check is ideal for most roles in non-regulated industries across the UK. A DBS Check provides information on "unspent" criminal convictions.
Basic Disclosure Scotland Check
A Basic DS Check, or basic disclosure, is a criminal record check by Disclosure Scotland. It provides information on "unspent" criminal convictions and is suitable for a job application, voluntary work, and/or an airport security pass.
Learn more about online background checks in the United Kingdom (certn.co/uk).
One Global Platform
These online background checks solidify Certn's position as a global background screening leader. Consistently rated Easiest-to-Use by the world's largest and most trusted software marketplace, G2.com, Certn's mobile-enabled user experience is easier for recruiters and easier for their candidates. It's that…easy.
Through Certn's online platform, users gain access to flexible pricing, top industry compliance, and custom screening packages integrated with their preferred applicant tracking systems (ATS) or hiring platforms, like Screenloop and more.
24/7 Customer Support
In-house background screening analysts and experienced customer support teams can help you maintain a compliant background screening program and ensure your success with our online background check platform. If you need a more tailored background screening, learn more about our premium managed service.
About Certn
Certn offers better background checks for everyone. Certn is revolutionizing background screening with the easiest-to-use online platform, 24/7 customer support, and fast and compliant results from global databases. Why wait? Trusted by 10,000+ clients, Certn helps businesses hire faster and manage risk — all while delivering user experiences that help them stand out. Learn more at certn.co/uk.
PR Contact
Gabe Velenosi
Communications Manager, Certn
[email protected]