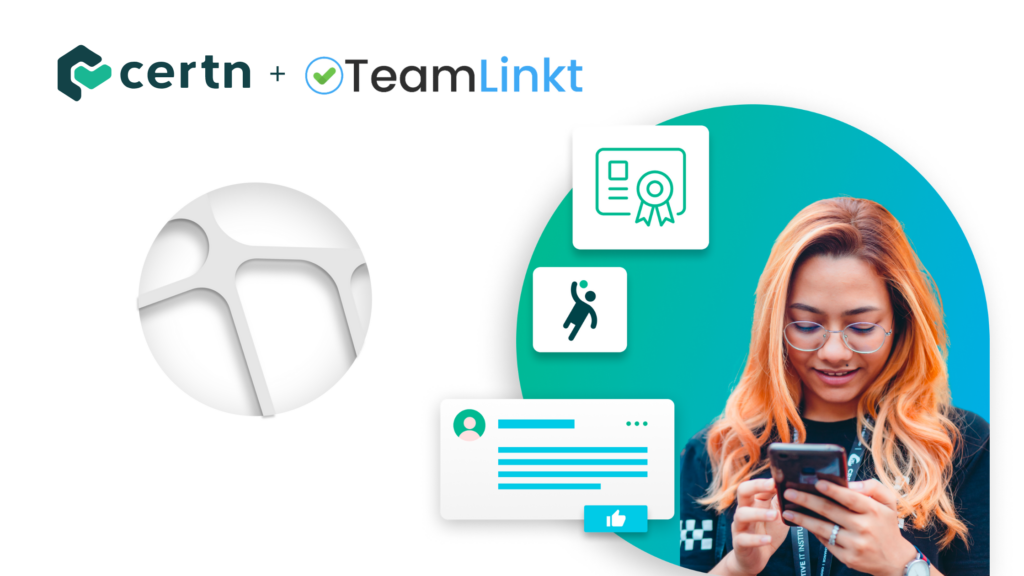 Certn is Screening TeamLinkt Teams and Volunteers
VICTORIA, BC, March 8, 2023 — Today Certn is excited to announce our background checks are available on the TeamLinkt platform. The TeamLinkt sports management platform is an all-in-one solution built to run entire sports seasons, from managing registration to communicating with parents, coaches, and athletes. By partnering with TeamLinkt, Certn can bring faster, easier-to-use background screening to more volunteer associations and non-profit organizations across Canada.
"Our goal when we partner with companies like TeamLinkt is to support them in their missions, rather than adding more tasks to their plate," says Mike Nagtzaam, director of partnerships at Certn. "We understand the majority of clubs and sports leagues have limited budgets so they need an affordable, simple background check that frees up their time to focus on getting teams out there playing," added Nagtzaam.
Since the majority of clubs and sports leagues are run by volunteers with limited time, having an easy-to-use platform is important. Certn's platform is consistently rated Easiest-to-Use according to real users on G2's software and services review site, so we're excited to partner with a company who's equally driven to help teams save time.
Certn delivers fast and comprehensive background screening solutions that help businesses make more informed hiring decisions, lower hiring costs, and improve the user experience for applicants and recruiters alike. Like our other clients, leagues, clubs, and associations need the best people – they need team members who not only share their values and believe in their mission, but also have the necessary skills and expertise to deliver their programs safely and reliably. One of the best ways to vet people is through a thorough background screening process. This is where Certn helps. Don't let a bad hire ruin your reputation or compromise your mission. If you're a volunteer association or non-profit organization, you can trust Certn with your background checks to help find the best people.
About Certn
Certn offers better background checks for everyone. Certn is revolutionizing background screening with the easiest-to-use online platform, 24/7 customer support, and fast and compliant results from global databases. Why wait? Trusted by 10,000+ clients, Certn helps businesses hire faster and manage risk — all while delivering user experiences that help them stand out. Learn more at certn.co.
PR Contact
Gabe Velenosi
Certn
[email protected]
About TeamLinkt
TeamLinkt's all-in-one-platform has everything you need to manage your sports team. Teamlinkt is proudly Canadian and has helped 1,000+ leagues, clubs, and associations save an average of $3,145 in annual software fees, which they can reinvest in the growth of their league. The TeamLinkt sports management app enables teams to share rosters, schedules and availability, and enables community through features like chat, photo sharing, video streaming, fundraising and more. Learn more at teamlinkt.com.