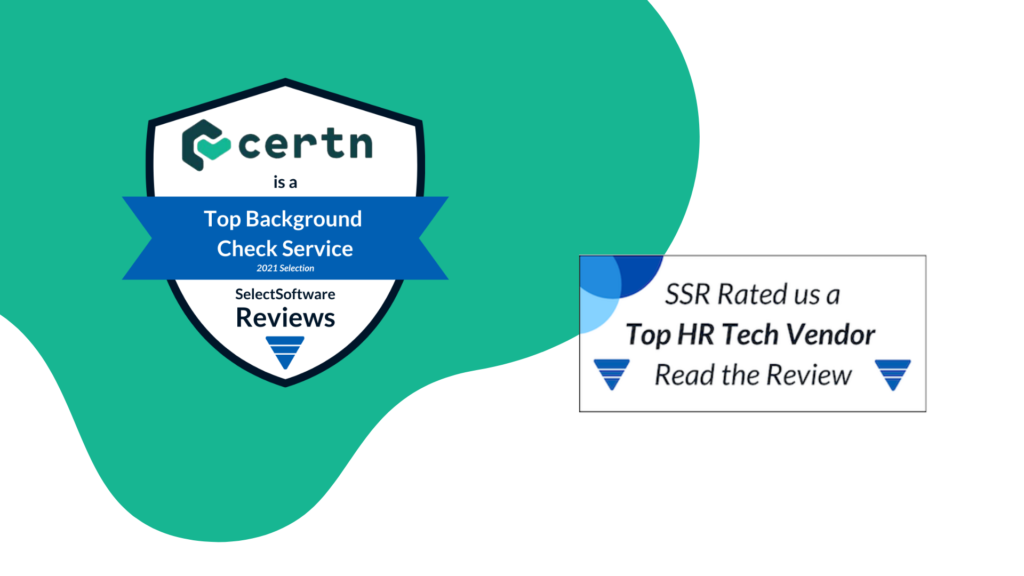 March 24th, 2021
SelectSoftware Reviews Top Background Check Company: Certn
1 min read
We are excited to announce that Certn is featured as a top background check company on SelectSoftware Reviews (SSR). SSR provides expert advice on the best HR and recruiting software. SSR finds, researches and analyzes companies in software and recruitment. Certn has been recognized as a top background company because of our competitive pricing, key features, customer success, ease of use, and more.

Since founding Certn, we've built the world's largest risk relevant database and more direct connections with courts and police services than any other provider. Our fast, comprehensive and easy to use platform ensures both employers and candidates are more than just satisfied.

As a leader in human risk intelligence solutions, our focus is to provide real-time comprehensive background checks and ongoing risk monitoring for employees, contractors and tenants around the world. We conduct background checks in over 200 countries from 200,000 data sources. Used by leading employers, staffing firms, property management companies and the gig economy, Certn returns domestic and international criminal background checks, credit reports, reference checks, education verification, employment verification, motor vehicle records, identity verification and more in minutes. Through developing innovative, friendly, and compliant technology, Certn is advancing trusted connections around the world.
Our in-house compliance experts and experienced customer support team will help you stay compliant and ensure your background screening process is successful with our platform. Certn is FCRA, GDPR, and SOC 2 Type II compliant.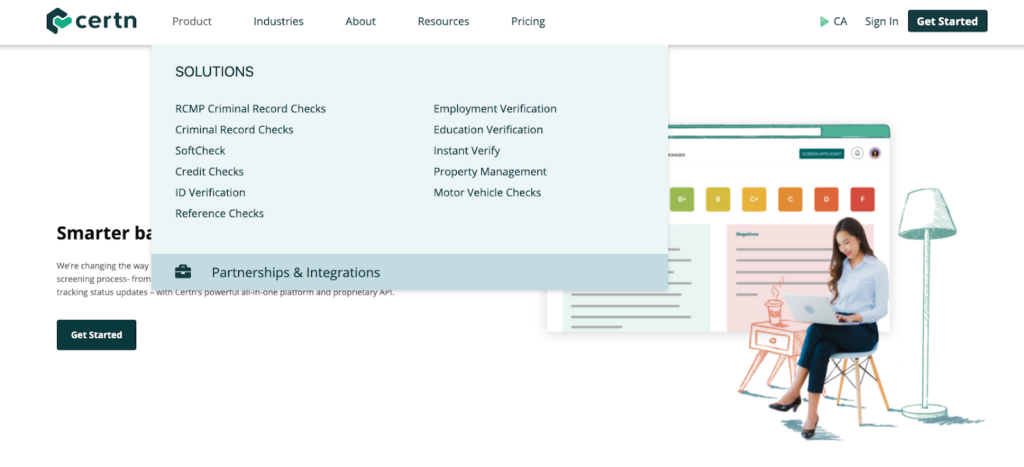 Book a demo with us today to learn more about Certn.