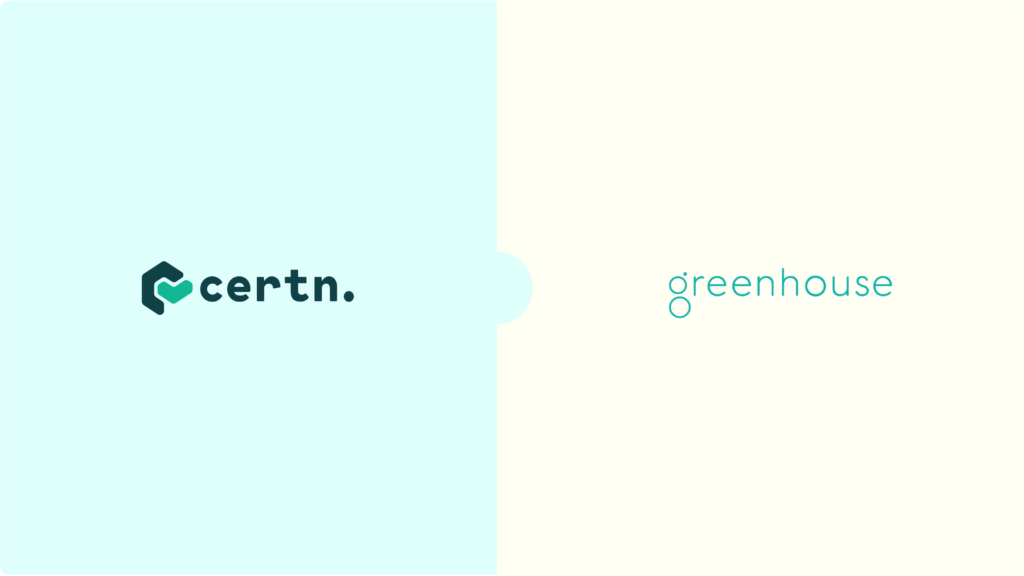 September 16th, 2020
Win at hiring with the new Certn and Greenhouse integration
2 min read
Hiring just got easier. Certn is glad to announce that we're entering a partnership with another leader in the HR space, Greenhouse.
We provide the most comprehensive, AI-driven background verification, your recruitment team will ever need, with almost instantaneous results from around the globe. And while background checks are critical to successful hires, it is not the only element in the complex process of recruitment. Over the past few years, the rapid evolution of Human Resources has propelled the adoption of new AI technologies to facilitate efficient recruitment.
That's where Greenhouse comes in. To help its customers meet those demands, Greenhouse provides the most robust partner ecosystem and solutions that automate and elevate recruiting. Users can improve all aspects of hiring from the candidate experience to DE&I.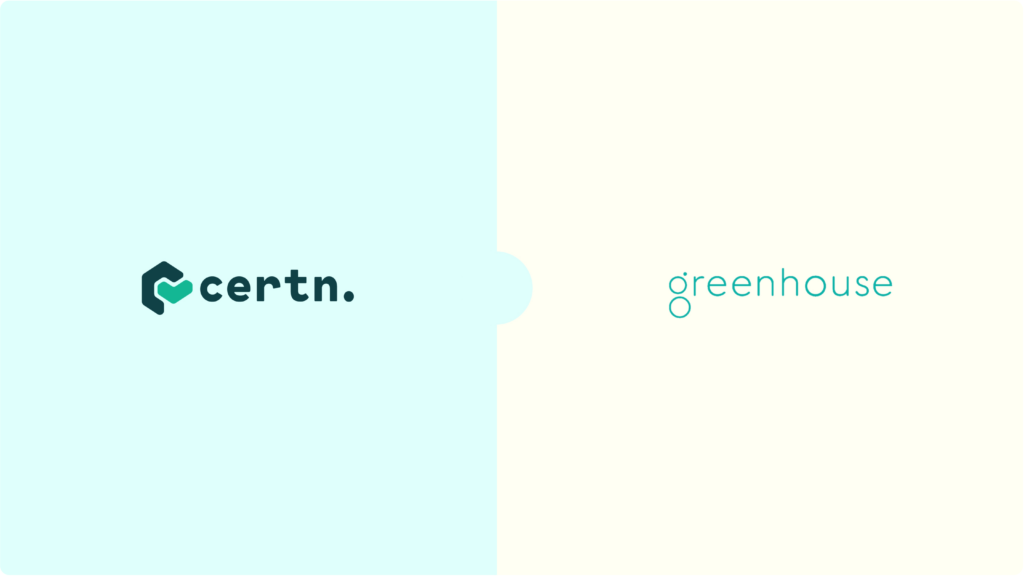 About Greenhouse
Greenhouse offers a comprehensive applicant tracking system (ATS) that caters to all critical areas in the web of recruitment, from applicant tracking, to candidate relationship management (CRM) to onboarding.
Hire the right talent: Greenhouse allows hiring teams to easily track potential candidates and filter through them with ease so they can find the right talent. Their software will walk you through each step of the hiring process – from keeping track of interview schedules to processing analytical reports – in order to help managers create unbiased, data-driven hiring decisions.
Set new hires up for success: Greenhouse onboarding allows companies to integrate their new hires into the team more smoothly, and create a personalized welcome experience for each new team member. After all, a stellar recruitment process doesn't just help your company processes, it also helps provide a better hiring experience for your potential employees.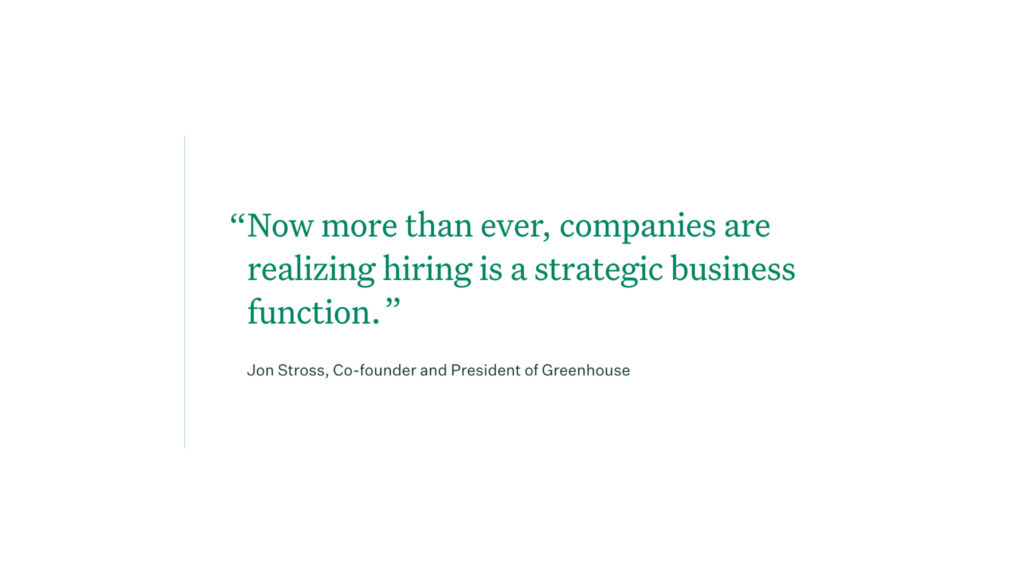 Hire on a global scale: Like us, Greenhouse operates on a global scale and can provide an immersive localized experience to your candidates, allowing your team to interview them in their native language including English, French, German, Italian, and Spanish.
Build Your Recruitment Ecosystem
What Certn and Greenhouse seek to achieve in this partnership is not just another HR product – this joint partnership will help users build their recruitment ecosystem. Each hiring element within each platform supports each other, resulting in an organic, seamless program that any company can benefit from.
You'll find Certn's background check services directly within the Greenhouse platform. There's no need to switch between various tools and systems. You won't even need to leave your Greenhouse dashboard to access Certn's key features.Certn will also gather additional candidate information required for the background check and return it with completed results, in the form of a comprehensive report.
A Sneak Peek Into This All-In-One Dashboard
Here are just a few of the features that you can expect from our partnership.

A complete hiring dashboard: No need to switch between various hiring programs. Every essential hiring process step and their related tools will be conveniently found in a single dashboard.

Talent database: Find the candidate you need by filtering through skills and strengths in an expansive and smart talent database.

Applicant tracking: Once you find a candidate that meets the required skills of a position, you'll be able to track where they are in the hiring process, schedule interviews, send automated alerts to both your candidates and hiring team, while keeping track of candidate relationships over time. This will allow you to fine-tune your hiring process and create a more structured system that will set you apart from your competition.

Candidate scorecards: Keep track of key hiring points per candidate and create analytical reports that result in data-driven hiring decisions. Say goodbye "gut feeling" decisions, which are often indicative of unconscious biases.
In-dashboard background checking: Be confident in your choice, rather than simply hiring based on a candidate's word.Your hiring team will gain access to a variety of background check options that you can streamline per candidate.

A personalized onboarding process: Reward the accepted candidate with a warm and personalized welcome. Introduce team members to each other before they even meet. Create onboarding systems that your managers can refer to and make a great first impression for each new hire, every time.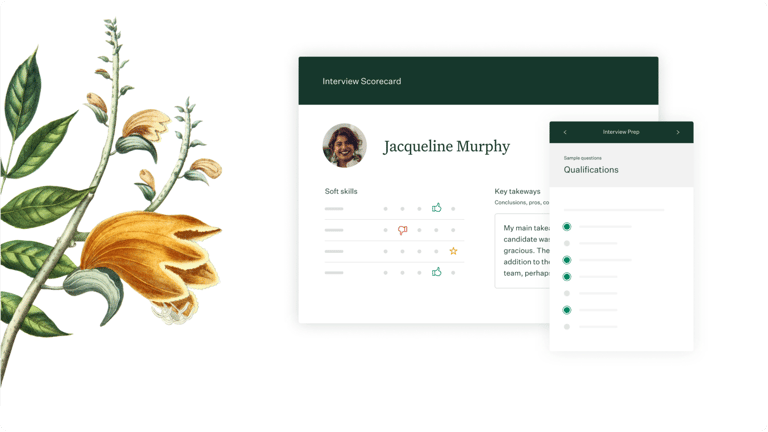 We're proud to say that the result of this partnership is unique, seamless and comprehensive. And we believe that finding the best talent for your company doesn't need to be hard and challenging. Your hiring team simply needs the proper tools to find them.