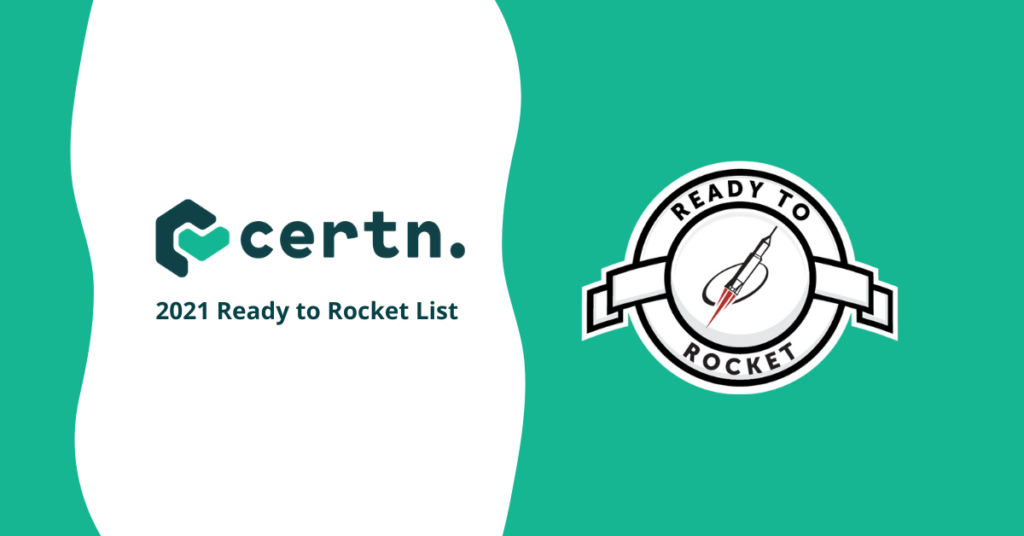 March 30th, 2021
Certn Makes The 2021 Ready to Rocket List for the Third Year In A Row
1 min read
Certn Makes the 2021 Ready to Rocket List for the 3rd Time!
Rocket Builders released its 19th annual "Ready to Rocket" lists, which profile British Columbia technology companies that are best positioned to capitalize on the technology sector trends that will lead them to faster growth than their peers.
As a proud Canadian and British Columbia-based company, Certn is excited to make the 19th Annual "Ready to Rocket" list, under the Information and Communications Technology (ICT) category! This is the third time Certn has placed on this list, after first appearing on the 2018 Emerging Rocket list.


"2020 was an important year for ICT in British Columbia as there were significant job creation and many breakthrough companies," said Reg Nordman, Managing Partner at Rocket Builders. "Despite the market uncertainty created by the pandemic, we foresee great growth potential for many of these companies as they offer leading-edge technology that provides transformational capabilities that the world needs."

"We're proud to make the Ready to Rocket list this year," said Rory Capern, Chief Revenue Officer at Certn. "Certn is enabling business continuity for our partners who are rapidly shifting to remote hiring. We see this as a trust equation – the inputs are the ingredients of a great, easy, and comprehensive background screening experience, the output is better information for both parties to make better decisions. The importance of hiring well, remotely, has gone up exponentially as remote work has accelerated…and we think we're only just starting."
Congratulations to all the companies who made it on the list!
For more information and the full list of winners, please click here.