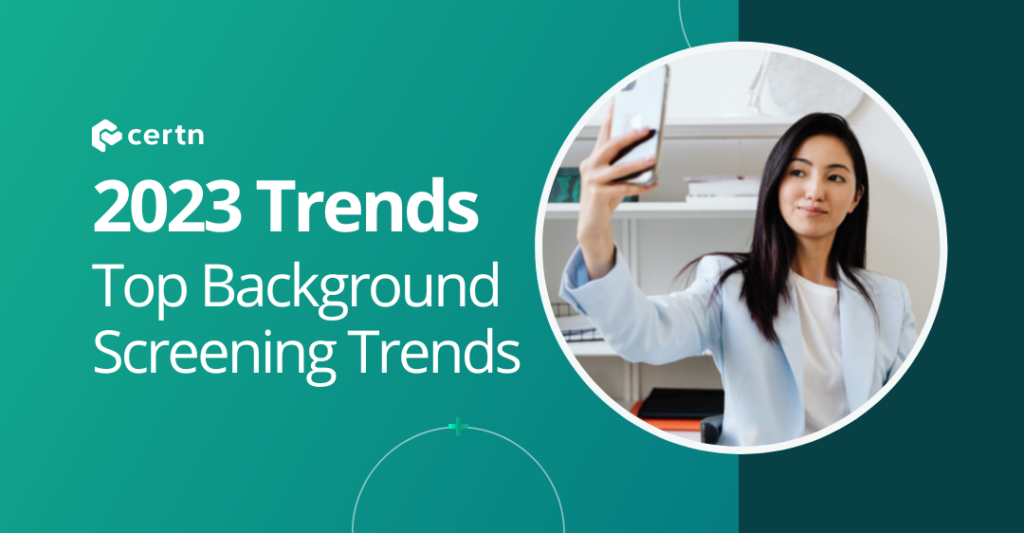 January 6th, 2023
2023's Top 3 Trends in Background Screening
5 min read
---
If you're in recruitment or talent acquisition and you're not adopting top trends like using a background screening vendor who automates background checks or international databases as part of more comprehensive screening, you could be left behind.
Here are the top background screening trends that impact background checks in 2023: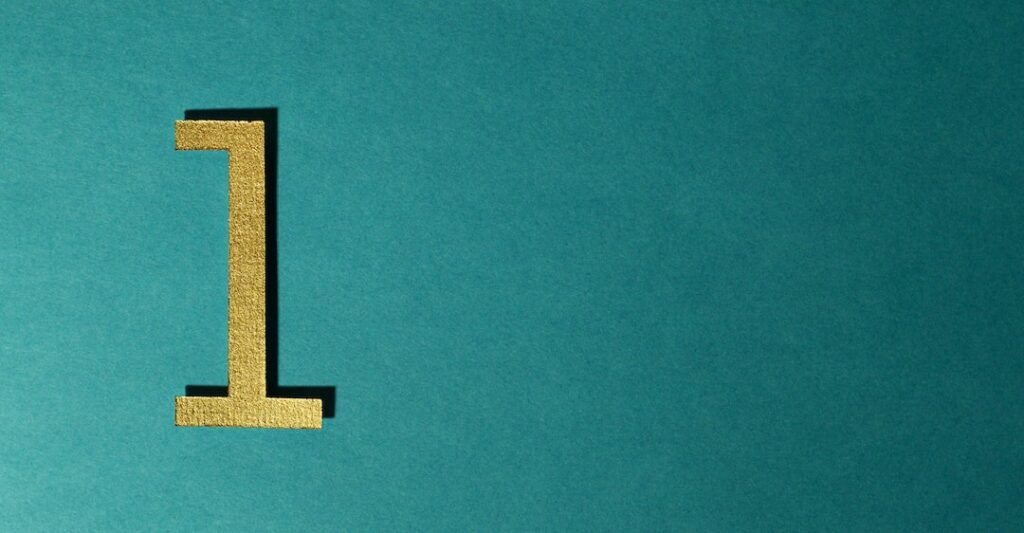 Automated Background Check
You likely already use automation in the hiring process to do things like sort applications and identify the ones that most clearly match what you're seeking in a candidate, but there's more of the hiring process that can be automated, like many parts of the background check process. That's right, there's a faster, easier way than outdated paper-based processes that can take weeks.
The use of automation in pre-employment screening can help shorten turnaround times by using database integrations to speed up the check process. Automation in background checks can also reduce time-to-hire by lightening HR staff workload during the background check entry and receipt process. Doesn't that sound good?
How Automation Makes Background Checks Faster
Simply put: when automation is incorporated into the background check process, completed reports are returned faster, and tedious, manual processes are eliminated.
Faster Results
An automated background check solution can ping data sources such as criminal history databases, blacklists, watchlists, public news sources, and court records without human intervention to return accurate results faster. This helps you determine an applicant's suitability for a job faster.
Fewer Manual Processes
In addition to streamlining the process so you can make more informed decisions more quickly, automating parts of the background screening process also frees HR staff to focus on other aspects of recruitment. (Yes, that means your team can tackle your long to-do list.)
If you don't use a vendor with enhanced automation capabilities, you might spend a lot of time ordering background checks, manually pulling results, and reading through long reports to weed out irrelevant data to determine red flags before making decisions. Sound familiar?
Using automation in parts of the background check process cuts out a lot of this laborious administration, leaving only the first step (outlining background check criteria) and the last step (making hiring decisions) to humans.
Here's how Certn uses automation to speed up its background checks in the Certn background check process:
Criminal Record Checks
Automated technology can be used to directly connect to criminal record sources to identify relevant information about an individual's criminal history as part of a criminal record check.
At Certn, our automation-powered platform directly connects to risk-relevant data from Canadian and US-based databases and registries. This enables us to run accurate criminal record checks with shorter turnaround times. (If you need international background checks, we can also run comprehensive searches for over 200 countries and territories.)
Public Records Search
Automation can be used to analyze a candidate's personal information and cross-reference with publicly available records to identify any potential risks or red flags.
Certn's Softcheck public records check, if permitted in your jurisdiction, is your secret weapon that uses automated sourcing to check public records worldwide. Softcheck is a real-time search that can surface anything in public records in minutes. Softcheck searches over 200,000 global databases such as public media sources, sex offender registries, and fraud and sanctions watchlists to help you get the full picture on who you're hiring and help protect your company's reputation.
Talk to one of our experts to confirm whether Softcheck is available in your region.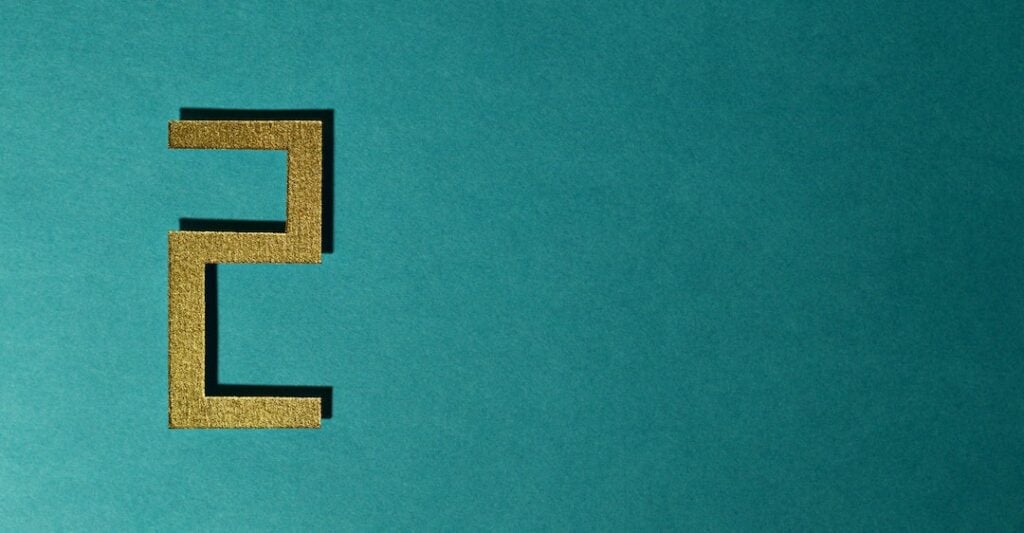 More Comprehensive Background Screening
While remote work and globally-dispersed, mobile employees offer advantages from a recruitment standpoint, it's important that you adjust your screening policies to account for a global workforce.
In addition to criminal record checks and public records searches, companies are expanding the scope of their pre-employment vetting and building more comprehensive background screening programs that include things like instant identity verification, employment and education verifications, and social media checks.
Instant Identity Verification
Certn's OneID instant identity verification is a simple three-step process to establish the real identity of an individual by verifying government-issued ID documents instantly. The process can be done from a smartphone. On the back end, Certn's technology verifies thousands of government-issued documents from over 200 countries and territories to help reduce the likelihood of fraud.
Millions of people's personal data is stolen and misused every day, often during situations such as applying for jobs and fraudulently completing background checks. In remote-first work and virtual hiring environments, it's more important than ever to verify that your candidates are who they say they are. Adding OneID to your background screening can help you hire a remote and global workforce with more confidence.
Employment and Education Verification
Why are employment and education verification checks important? It turns out that more people embellish their applications than you might think. According to a review of 55,000 resumes, 48% of businesses (small, medium, and enterprise) have encountered a candidate misrepresenting their degree qualifications. Therefore, verifying a candidate's employment and education experience is critical. Being able to do it quickly and conveniently is also important, as it removes barriers to international hiring.
Social Media Checks
As remote work grows (16% of companies in North America are fully remote according to this study) and teams become more international and location-agnostic, it's important for companies to perform even more thorough background screening to identify potential risks or red flags aside from just criminal history.
For example, performing social media checks can discover the use of hate speech online or threats of violence. This can help companies make more informed hiring decisions and reduce the risk of hiring individuals who may pose a risk to their reputation and brand. This is particularly important in today's digital age, where information about a company and its employees can be easily shared and disseminated online.
In summary, by gathering and analyzing more data, employers can do their due diligence and make more informed hiring decisions.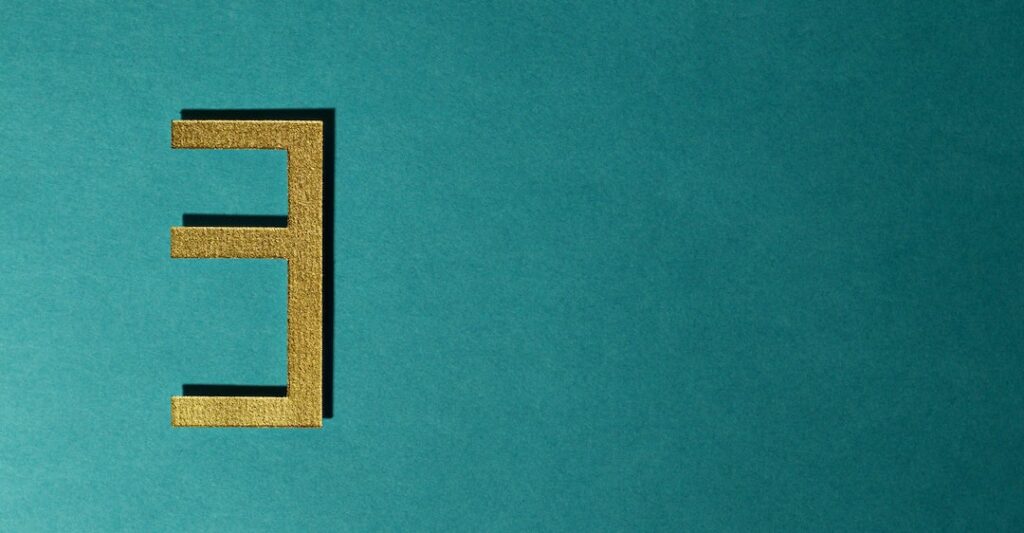 API Integration
Our G2 reviewers agree that your background screening provider shouldn't slow you down. Certn consistently wins Easiest-to-Use in the background screening provider category.
To make it even easier, Certn's background check API integrates with popular ATS providers and hiring platforms and supports white labeling with your branding and logo.
HR tech APIs are becoming popular because they allow you to integrate your background screening right into your hiring platform. As a result, you're able to integrate Certn's screening process more seamlessly into your workflow. This is useful for a few reasons, but notably because it allows you to:
Avoid toggling between different applications;
Easily issue requests for background checks to candidates;
Manage results in one place;
Automate review processes; and
Increase efficiency and save time for other tasks.
Platform integration might sound like a small convenience, but the time savings quickly add up. According to a study of Fortune 500 companies, over the course of an average day an employee can toggle between apps and windows more than 3,600 times. Having HR tools all in one place can help reduce the number of switches and save time for other, more important tasks.
Addressing Privacy and Security
With growing concerns around data privacy, we know companies are placing a greater emphasis on compliance and becoming increasingly careful about which background screening provider they choose, especially if they're integrating their background checks with other databases.
Certn is SOC 2- and ISO 27001-certified and we adhere to FCRA and GDPR standards so you can have the peace of mind that your background checks are compliant.
Fast Background Check – Your 2023 Resolution
When Trucking Experts Ltd. started doing background screening with Certn, it reduced its turnaround times by 35% and its total hiring time by 80%.
Many companies are already using technology to streamline their hiring process by automating traditional administrative tasks, but smarter companies, like our 10,000+ clients, are embracing automation to run faster, more comprehensive background screening, and doing it all from their ATS.
Why wait? Schedule a demo today if you want to join other top companies already running faster background checks.