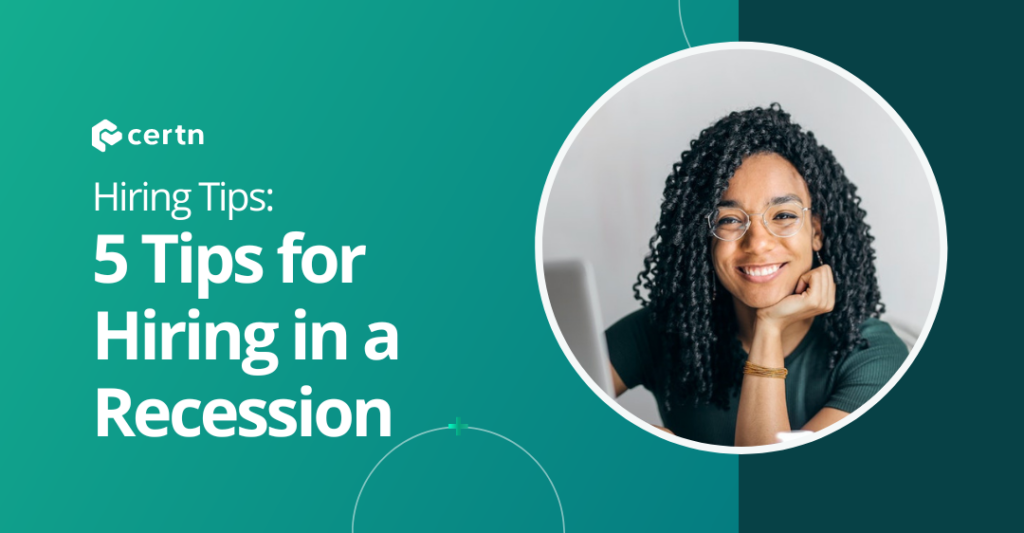 January 25th, 2023
5 Tips for Hiring in a Recession
4 min read
As the first point of contact for applicants, there's often a lot of pressure on HR to make informed decisions and bring on the right people. This can be challenging when hiring budgets are constrained by an economic downturn or a recession.
Throughout the fall of 2022, economists projected that a global recession is likely. Regardless of where you think we're at in the cycle now, the rise in layoffs and hiring freezes signal that it's important to adjust your hiring process to prepare for a new economic reality.
PwC's pulse survey found that 81% of executives interviewed are bracing themselves by refocusing on the most important elements of their business. Working in HR, you know that talent is your greatest asset, so here are some tips to help you prepare to navigate the challenges that come with recruiting and managing a hiring process in a recession, including how to run better background checks.
Cost of Hiring the Wrong Person
Cost reduction and cost avoidance are likely some of the KPIs floating around your organization right now. The Society for Human Resource Management (SHRM) calculated the average cost per hire is nearly $4,700, but employers estimate they actually spend three to four times a position's salary when considering the soft costs of recruiting such as time investments from leaders and managers. So, how do you keep costs down in the hiring process and meet business-wide KPIs?
First of all, it's important to hire the right person the first time. While it costs $4,700 or more to hire the right person, the cost of a bad hire is at least 30% of their first-year earnings, which for a mid- or senior-level position can easily be $30,000.
The Value of Background Checks
How much can you trust a candidate's resume? Without conducting thorough background checks as part of the hiring process, employers can only rely on the information provided by the candidate. This could be a gamble given that 53% of job applications contain inaccurate information.
At its worst, hiring the wrong person for the job can lead to costly negligent hiring lawsuits.
Conducting background checks helps you validate the information in an application and ensures that candidates are who they say they are.
If you work in a highly regulated industry like healthcare, you wouldn't want to risk hiring someone without valid licenses or credentials. Similarly, if you work with sensitive financial data, it could compromise the safety of your workplace and corporate assets forgo checking criminal history with a background check. Background checks also help prevent more serious issues such as:
Misrepresentation: If you manage a hiring process, some of the most common lies you might encounter on resumes include: falsified education details and inaccurate job titles, incorrect seniority levels, and incorrect employment dates. Background checks prove the information someone has provided is correct.
Negligent hiring: Negligent hiring occurs when an employer fails to verify that a prospective employee may present a danger to the organization. "Negligent hiring" is a legal term that describes an employer's liability for an incident caused by an employee when the employer knew (or should have known) that the employee posed a risk. The best way for an organization to reduce its risk of liability in the hiring process is by investigating the histories of employees with background checks.
In addition to bringing on the right person and reducing costs associated with re-hiring, another way to save is to manage your recruitment budget.
Manage Your Recruitment Budget
No surprise here, but your company will have to get creative and make the most of your resources if you're recruiting with a small budget. You'll need to develop a recruitment plan that can fit within your financial framework.
What are the roles you're looking to fill?
What are the expectations and considerations of the roles?
How long will it reasonably take to onboard and support these individuals once they're hired?
When hiring within a limited budget, it may be helpful to hire an employee who can wear many hats and is capable of supporting many avenues of your organization.
Here are more ways to save in the hiring process:
Hiring Process Automation
A recession usually leads to higher unemployment rates, so it's likely that job postings will receive a higher number of applications. This means more of a time investment from you. Open positions take 42 days to fill on average, which can extend the more applications are received. According to MRINetwork, a staggering 47% of declined job offers were the result of candidates accepting other jobs. Getting to a candidate first is vital and automated tools like applicant tracking system software and online background checks can accelerate your hiring process.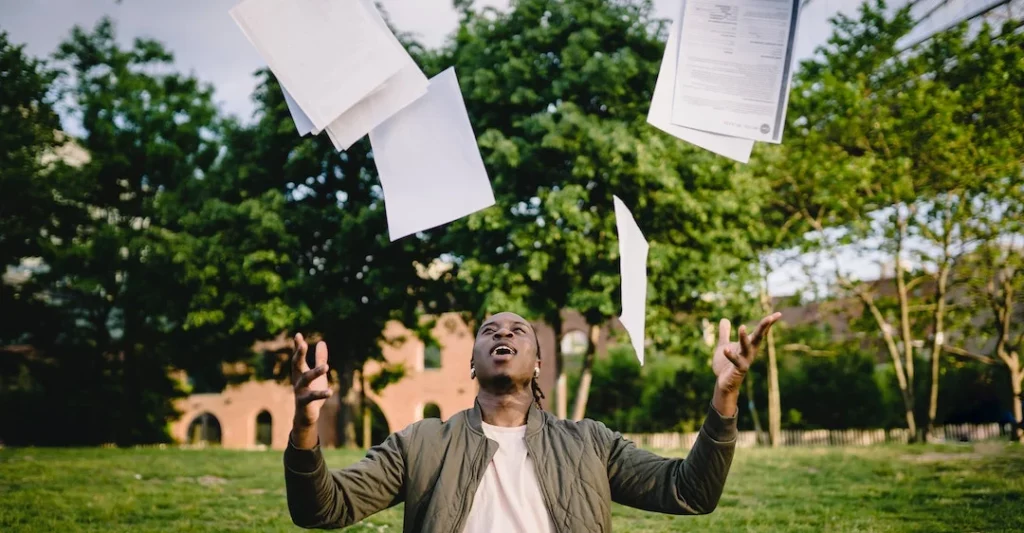 Use an Applicant Tracking System
The hiring process can be made easier by investing in an applicant tracking system (ATS). When you have all the information you need in one place, you can get the full picture on applicants. It can also help you manage high volumes of applications more effectively.
An open position receives 250 resumes on average, but you can expect the number of applications to increase as the job search becomes more competitive in a recession. With automated systems, you can drive a faster hiring process by narrowing down the best candidates for the role.
A proper platform should allow you to conduct everything in one place, from the application to the contract, and the background check in between. Certn's background checks easily integrate with major ATS software, so you don't have to worry about toggling between multiple systems for each step of the hiring process. The best part, you can customize your background screening packages and pay only for the background checks you actually run.
Use Faster Background Checks
Certn's background checks offer an easy solution to speed up hiring. There's no need to ask candidates to travel to a police station or wait in long lines to conduct a paper background check.
Our 100% online platform allows candidates to conduct their background check from a desktop or mobile device. On the back end, the Certn process incorporates automation everywhere it can, so there's no need for you to follow up with the candidate directly or exchange emails to track their progress during the hiring process. Candidate experience matters, nearly 40% of candidates admit a long-winded recruitment process altogether would make them lose interest and assess alternative opportunities. Don't lose a candidate because of a slow hiring process.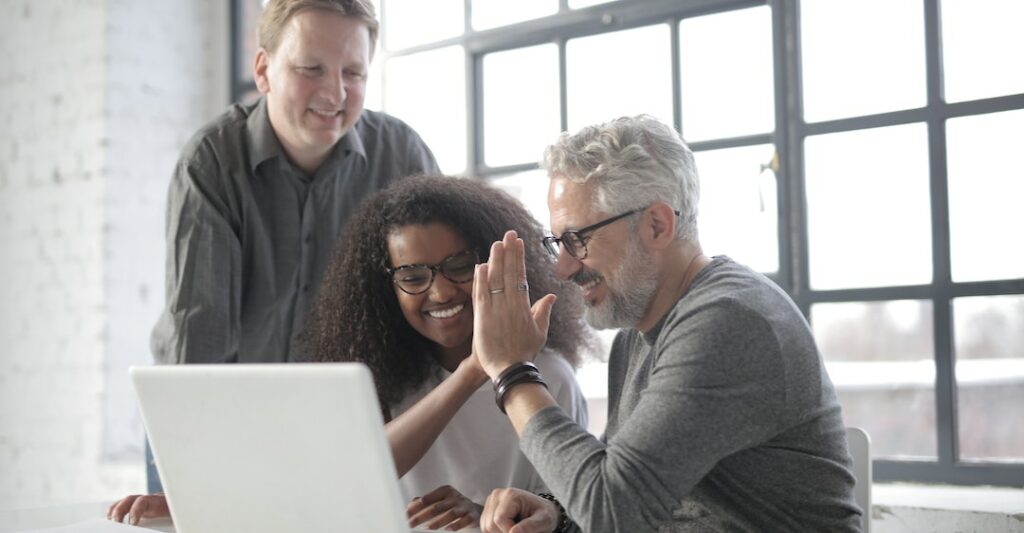 Invest in Employees
There's a huge consequence on employee morale during a recession. People may worry about their jobs with potential layoffs. According to research published in the Academy of Management Journal, layoffs targeting just 1% of the workforce preceded, on average, a 31% increase in turnover. Replacing an employee can set your company back as much as 2x their annual salary. Employee retention initiatives such as professional development and well-being programs, training, and extra perks are a way to retain people and cut hiring costs.
A Better Hiring Process with Certn
Certn's background checks are a fast and cost efficient way to ensure the candidate you hire is the right one for the job. By providing results in minutes instead of days in many cases, you can make sure you get the candidate you want, while maintaining the safety you need.
Create an account and get started for free or request a demo to talk to one of our experts. Our team will work with you to understand your needs and can recommend customized screening solutions to meet your unique business requirements.