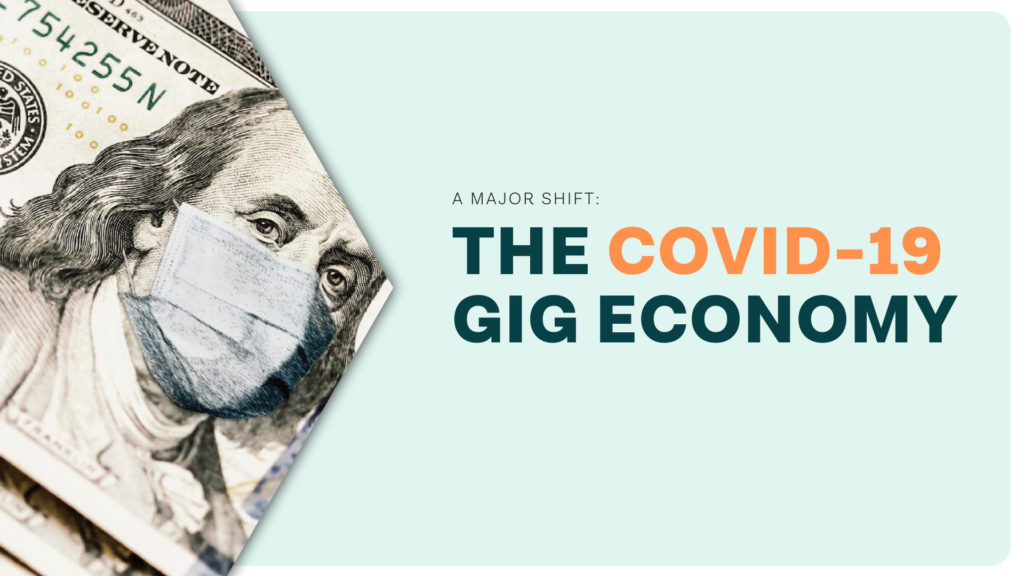 September 16th, 2020
How Gig Work is Changing in COVID-19
4 min read
The world of work has been an ever-changing landscape. But we've never seen shifts of this magnitude before. Everyone's talking about Gig companies. Some experts say it's due to the pandemic. While the health crisis did play a major role, we, on the other hand, believe it's only partly true.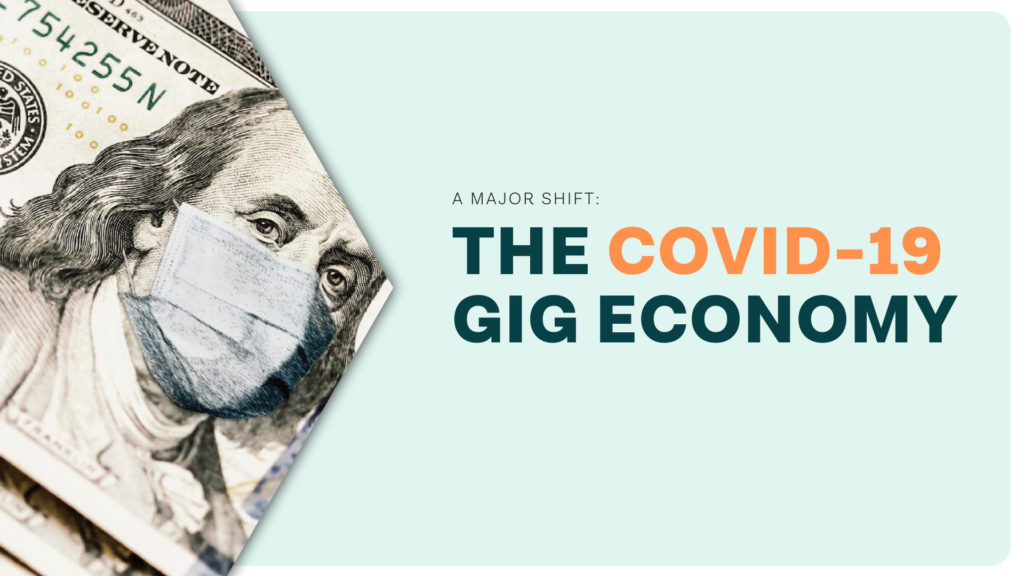 The gig revolution began way before the pandemic, and it will continue to change the definition of employment as we know it long after. The watchword for the gig economy is collaboration. It is the convergence of people working towards a single goal regardless of geographic location.
In this article, we're going to feature five virtual-based companies leading the gig revolution, and pandemic notwithstanding, they are growing in leaps. Each company has made a significant contribution to the sector of freelancing or gigwork, and their respective industries.
How did they do that, you ask?
Let's discuss.
Fiverr
Fiverr sits atop of these companies as one of the pioneers in the gig revolution. They offer an online skills marketplace to help both freelancers and businesses alike to meet and accomplish goals together.
We love Fiverr since most projects are priced at five dollars (hence the name), and they offer freelancers a chance to price their work higher by upselling and add-ons.
Their Major Contribution to the Revolution: While other online job marketplaces are structured as platforms where clients can post their projects for freelancers to bid for, Fiverr on the other hand, created a space that gives gig workers the freedom to express and better and market their services.
With constant feature updates to their platform, Fivver's unique structure has also served as their primary weapon to remain on top of the game,
If you're a gig worker, you'll love the stage that Fiverr offers to present yourself as a talented master of your craft, and your business.
Symphony
Symphony is a secure, cloud-based, all-in-one communication platform that combines chat, voice, video conferencing, and file-sharing essential in establishing a structure to otherwise free-form projects.
Their Major Contribution to the Revolution: True to their name, Symphony is not just another communication platform. Their program allows you to unify the different communicative elements required to run a team, and of course, a business.
And because they're cloud-based, you won't have to worry about backing up anything. All your files are protected and can be accessed regardless of time and location. This is especially critical as more businesses transition their teams to a remote working setup.
The company's innovative vision and targeting the financial services industries first, has gained a lot of positive attention. Symphony is being called a disrupter in the digital market.
Funnel
Formerly known as Nestio, Funnel is unique compared to other companies we've featured in this list. That's because they are focused on a specific industry. Real estate.
Funnel offers a platform that allows real estate professionals (from brokers to agents) to communicate, collaborate, and manage their records from a single place.
Their Major Contribution to the Revolution: Seizing the challenge and improving real estate record management. We believe Funnel's greatest contribution is that their system can inspire other industries to follow suit and create more service-specific platforms.
Nestio founder and CEO, Caren Maio, was named one of three "Females Entrepreneurs to Look out for." – by Metro.
Like Symphony, Funnel offers a free product demonstration. You can request one from their website.
When I Work
Employee scheduling. One of the challenges most business owners face when transitioning from a traditional to a gig or remote working setup.
When I Work offers both a desktop and mobile employee scheduling app, and best of all, they're free! There's a very affordable fee (one of the cheapest we've found), to enjoy other features such as additional work locations, overtime visibility, and applicant tracking just to name a few.
Their Major Contribution to the Revolution: The seamless syncing between desktop and mobile applications should be a must – and when I work nails this. Their apps are interconnected and perfectly complement each other, making gig work more streamlined and convenient for freelancers and clients alike.
Dennis Still, Head of Analytics at When I Work, credits their growth with more than great ideas, he credits the passion of the people. Sounds like a cool place to work.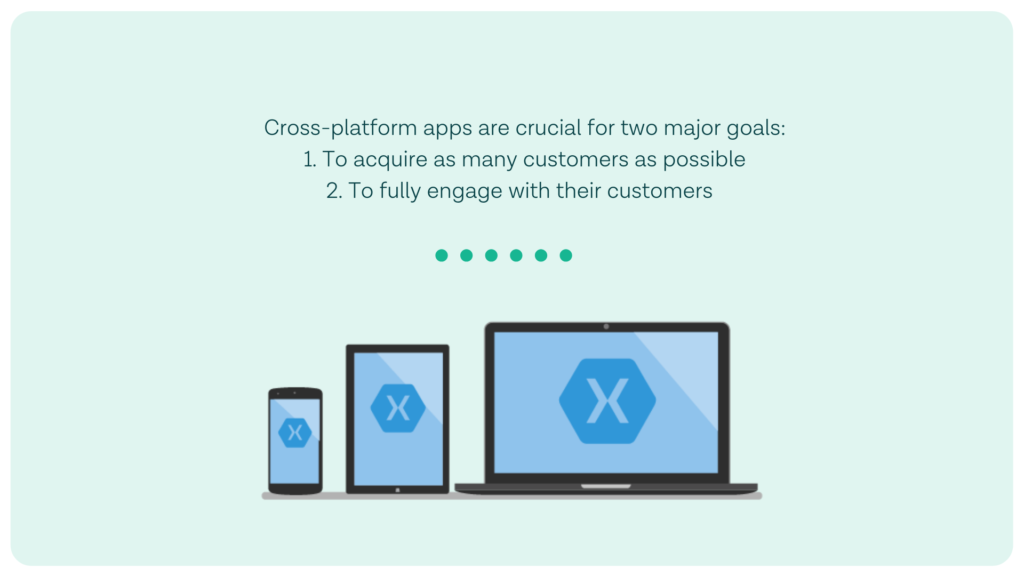 Canvas
We've covered project posting and sharing, communication, record management, and employee scheduling…but what about training? After all, it is a crucial element to imparting valuable knowledge, skills, and work systems to your workers, regardless if you're operating a traditional or gig working setup.
That's where Canvas comes in. It's a learning management platform that allows businesses to customize educational materials for all your training needs.
Their Major Contribution to the Revolution: Canvas's main vision was to assist learning institutions. However, they have also opened their doors to other organizations and industries that want to create customized learning materials for both their regular employees and gig workers.
It's been a winning strategy.
So if you find yourself struggling to create comprehensive training materials or webinars for your gig, then Canvas is the way to go.
It's all about adapting.
If you're wondering what makes these companies continue to thrive, even amidst the global crisis that we're going through right now, we can sum it up in one word. Adaptability.
These companies understood the need to pivot and grow with the rapidly changing landscape, and so they did. In fact, they went beyond that – and helped other businesses too.
At Certn we share this vision with gig pioneers. Here's a challenge: take this pandemic as an opportunity to assess how capable your company is to adapt. Will the companies, platforms, and software we have featured above be able to assist you further? How will they be able to complement your existing business and present new opportunities to spark change in the long-term? Get out of your comfort zone. Explore new territories. Tap into new demographics.
In this ever-changing world, it is critical to rethink and reinvent your company in order to thrive in the new normal. You might not feel the need to partner up with the companies featured here right away, but their systems might trigger you to explore new directions from the path that you may have been treading before the pandemic.
Good luck!