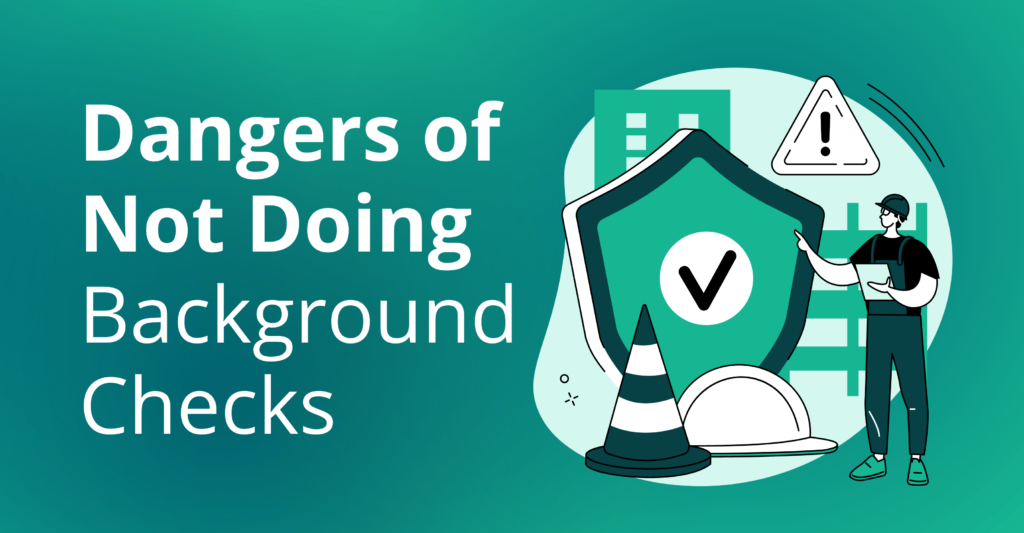 November 10th, 2022
The Dangers of Not Doing Background Checks
5 min read
---
Are background checks necessary? Is it okay to skip them? What happens when you do? These are questions that are worth asking if you run a business in the US, because the answers may help you avoid some serious legal consequences.
94% of employers report running some kind of background screening. When something seems so common and chugs along in the background, it's easy to take it for granted or discount its importance. However, it's important to remember that workplace safety, theft, brand damage, company culture dysfunction, and negligent hiring claims can all be outcomes of not conducting background checks.
Here's a closer look at the risks you expose your business to if you skip thorough background checks.
Background Checks for Workplace Safety
According to data by the U.S. Department of Labor Occupational Safety and Health Administration (OSHA), "Some 2 million American workers are victims of workplace violence each year." According to OSHA, employees in the health care and social services fields who regularly interact with the public and those who deliver goods in exchange for cash face an increased risk, but interactions with the public aren't the only source of workplace violence. Fellow employees can also cause harm to their colleagues.
There are financial implications from workplace violence too. In 2019, the American Federation of Labor and Congress of Industrial Organizations (AFL-CIO) reported that workplace violence costs American businesses an average of $250 to $330 billion annually.
Background Checks for Due Diligence
The cost of hiring, training, and replacing a bad hire typically amount to a third of their salary. On top of that, approximately 9% of bad hires lead to legal troubles. So doing your due diligence during the hiring process saves you money, and can even save you from more complex legal problems too. Studies confirm that negligent hiring lawsuits are "extremely costly to defend, and if the plaintiff is successful, a multimillion dollar award is not uncommon." For small- to medium-sized businesses, these kinds of situations could spell financial and brand disaster.
Speaking of costs, the Association of Certified Fraud Examiners' 2022 global report entitled Occupational Fraud 2022: A Report to the Nations uncovered that businesses with fewer than 100 employees reported $150,000 in median losses from internal theft and fraud. Is hiring without a thorough background check worth the costs?
Doing your due diligence to prevent these kinds of problems involves properly vetting employees by conducting background checks, reference checks, and verifying their work history and credentials with employment and education verifications. Without it, you open up your company to all kinds of financial risks.
Protect Against the Risk of Harm and Negligent Hiring Lawsuits
Imagine hiring a driver without checking their driving record. In this scenario, by skipping a background check, you might not know that they've been charged for driving under the influence. Several months later, they cause a fatal accident while operating a work vehicle under the influence of alcohol and kill a coworker in the vehicle with them. Would your insurance policy cover the damage? Will you be sued for negligent hiring? Will your company survive the financial and reputation damage that comes alongside this horrible event?
This isn't a totally fictional account. The cable company Charter Communications was ordered to pay more than $7 billion for the death of an elderly woman who was killed by one of its service technicians in her home due to its failure to conduct an adequate background check on an employee.
In another case, the company AJD Business Services was ordered to pay $1 billion for the death of a student killed in a semi-truck crash. According to reports, "The jury agreed the company did little to nothing toward safety and background checks before letting their driver behind the wheel." By conducting background checks on your new hires, you can avoid these kinds of risks.
How to Protect Assets Using Background Screening
Any position will involve dealing with some type of company asset, whether that asset is a laptop, merchandise to be sold, or cash from customers. Theft or damage to those assets can have a significant impact on a company's bottom line. In fact, in the United States, employee theft is responsible for:
These types of incidents are also on the rise, according to the Society of Human Resource Management and the Report to the Nations: 2018 Global Study on Occupational Fraud and Abuse by the Association of Certified Fraud Examiners (ACFE). The report found that theft of non-cash property jumped to 21% in 2022, up from 10.6%.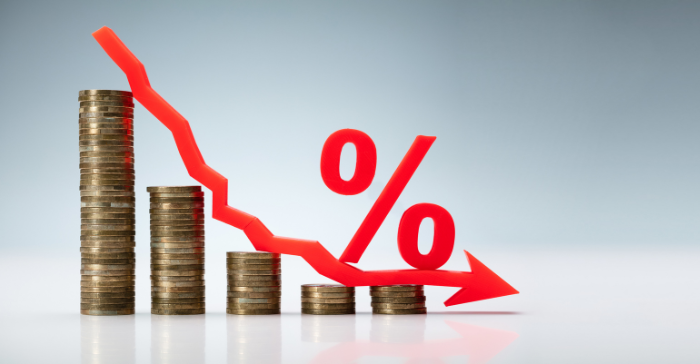 How Background Checks Protect Against Theft
Background checks are one tool you can use to help prevent workplace theft. Here's how each type of background check can help to protect your company's assets:
Criminal Record Checks
There are several different kinds of criminal record checks. A Single County Criminal Search, for example, includes:
Social Security Number Validation with Address History Trace (SST)
Sex Offender Search
Global Terrorism, Fraud, Sanctions, and Security Watch Lists
National Criminal Database Search
Residential County Search
Federal Statewide Criminal Search
An Unlimited County Criminal Search, an even more comprehensive search, includes all of the above, plus unlimited residential county searches. Through these kinds of comprehensive background checks, you can learn more about a candidate's criminal record and potentially uncover a history of prior theft.
Reference Checks
Reference checks involve contacting a previous employer, either by phone or email, to gain more information on a candidate. This information could help you learn more about how they performed in their previous role and if they're a reliable individual that you can trust based on why they may be interested in changing jobs.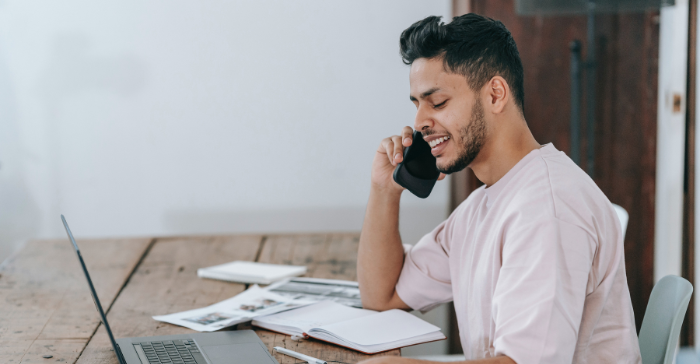 Credit Checks
Credit checks are useful when hiring for certain roles in finance. How so? According to SHRM, the top two red flags that a prospective employee might commit theft are living beyond their means (at 42%) and financial difficulties (at 26%). By conducting a credit check, you could help uncover these types of red flags. (Note that access to credit checks for employment may be limited to certain employment situations by law in some jurisdictions. Be sure to be aware of those laws if you're requesting credit checks.)
SOC 2 Compliance
As we've covered in other blog posts, SOC 2 compliance is an important designation to have since it demonstrates a commitment to enhanced data cybersecurity. Developed by the American Institute of Certified Public Accountants (AICPA), SOC 2 is a voluntary auditing procedure that signals to your clients that you do your due diligence when it comes to keeping their data safe.
Conducting background checks on new hires is an important part of gaining and maintaining your SOC 2 compliance. In fact, it's a requirement. So if you skip out on doing background checks, then another outcome is you won't be able to claim SOC 2 compliance, which could affect your relationship with clients, partners, and investors.
Skipping Background Checks Isn't Worth the Risk
Skipping out on background checks might sound like a good idea, but it opens you up to all kinds of risks and problems that can be extremely difficult to tackle. As we covered, without background checks, you could:
Be at risk of negligent hiring claims;
Be vulnerable to theft and fraud attempts; and
Be unable to maintain or gain SOC 2 compliance.
Of course, if you're going to conduct checks, you want to make sure that you do so in a manner that's fully compliant. At Certn, we've got a 100% compliance rating on G2.
Book a demo to learn more about our checks for the US and other countries!
Legal Disclaimer: The information contained within this blog post is for general informational purposes only and does not constitute legal advice. Employers should consult with their own legal counsel regarding their responsibilities under the Fair Credit Reporting Act and other applicable laws.