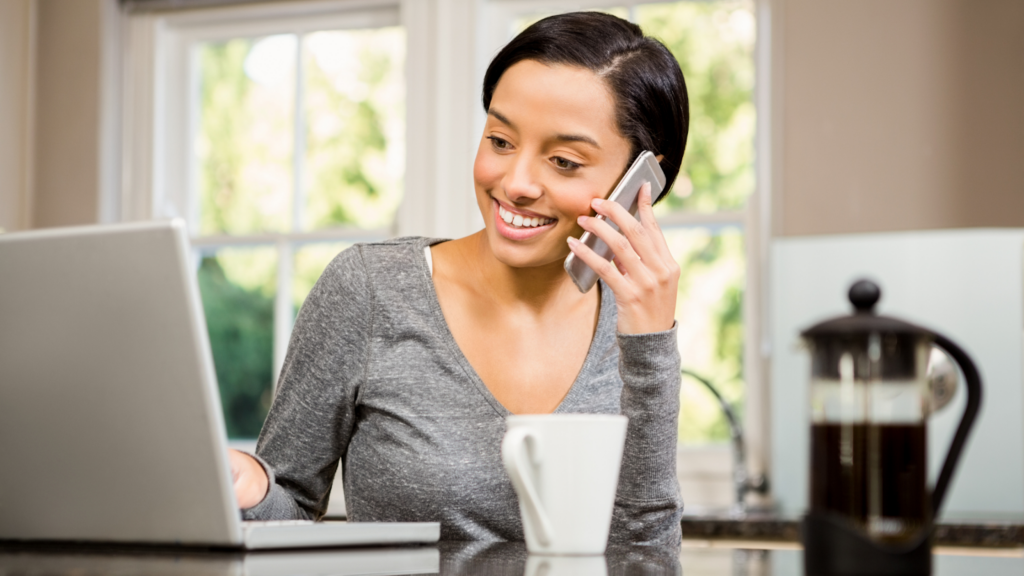 June 10th, 2021
How to Improve the Candidate Experience During the Hiring Process
3 min read
---
The COVID-19 pandemic has changed the way many organizations onboard candidates as virtual interviewing and remote work becomes the norm. Nearly 86% of organizations are currently conducting virtual interviews as part of the hiring process in place of in-person recruitment.
With this shift to virtual interviews, finding ways to prioritize the candidate experience during the hiring process is even more essential now. This blog post covers how you can improve your candidate experience by improving your next virtual interview. Read on for the tips!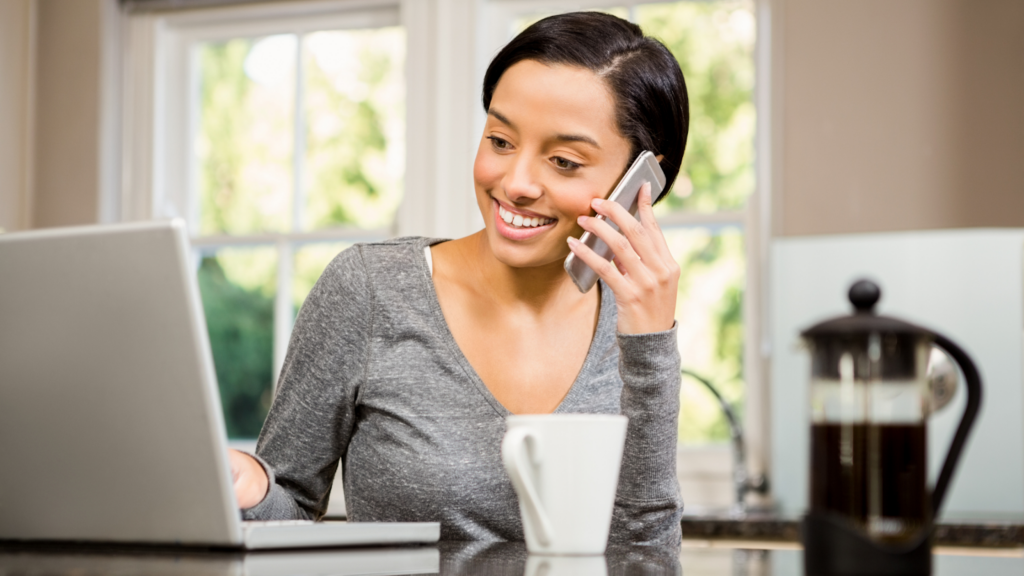 The candidate pool is getting more competitive as top-tier candidates are looking to recover from layoffs that occurred as an outcome of over-hiring during the COVID-19 pandemic.
You know that candidates want to feel valued and appreciated from the moment they fill out an application to when they receive a final decision from your HR department. Facilitating an interview that's both positive and enjoyable for a candidate during the hiring process is one of the first steps your organization can take to make a positive first impression and stand out from others.
Transparent Hiring Process
It's no secret that the hiring process can be a long and difficult one. It takes time, money, and resources to find the right employees for your company. Not only can hiring be a challenge for organizations as they look for the perfect candidate, but it can also be an anxiety-ridden time for job seekers.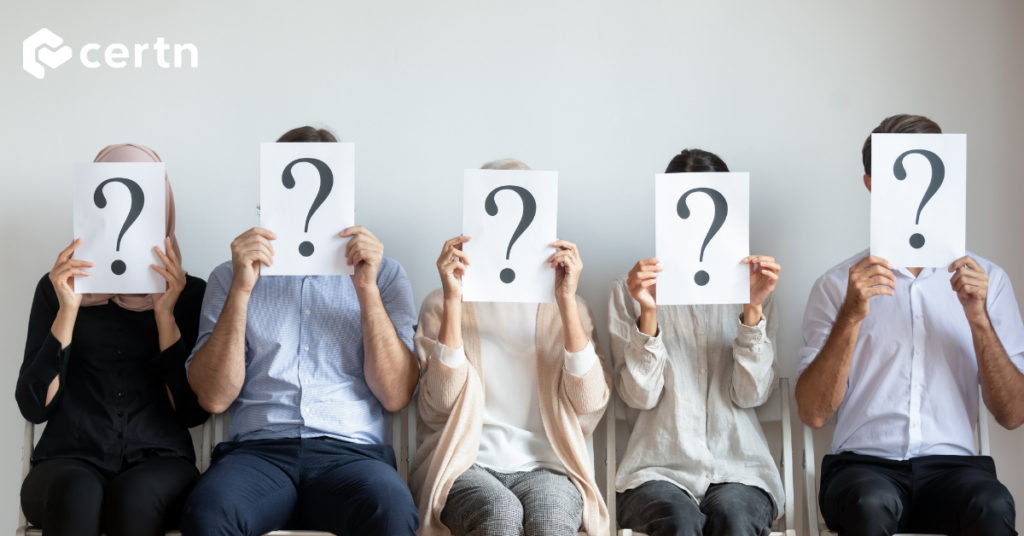 CareerBuilder found that 83% of candidates say employers could improve their experience if they gave information about the hiring process. Applicants tend to struggle when employers aren't transparent about next steps after the initial interview and are then left waiting and repeatedly checking their inboxes hoping for a response back. Here are some ways you can be transparent with your candidates during the hiring process:
Explain to candidates how many interviewers they'll be meeting with, who they are and how they will join the interview.
Let candidates know how long the interview will take in the meeting invite and at the start of the interview.
Tell candidates if you're no longer considering them as soon as you can.
The more transparent you can be with candidates during the interview process, the better experience they will have and the more likely they'll think highly of your organization.
Getting Better at Interviews
In almost every hiring process, you'll need to have some kind of interaction with the candidate. Whether it's through email, a phone conversation, or a virtual video interview.
Throughout this process, it's important that you build an authentic rapport with the applicant and make them feel valued. With the shift to a digital landscape and more applicants applying than ever before, it can be easy to get overwhelmed with the number of applications you receive for a job opening. But, it's important to remember that the applicants are humans and just like you are seeking connection.
Be authentic and empathetic during the hiring process, as it will help you build a genuine connection with a potential employee. Here are some questions you can ask during an interview in order to make it more personable and learn more about the candidate: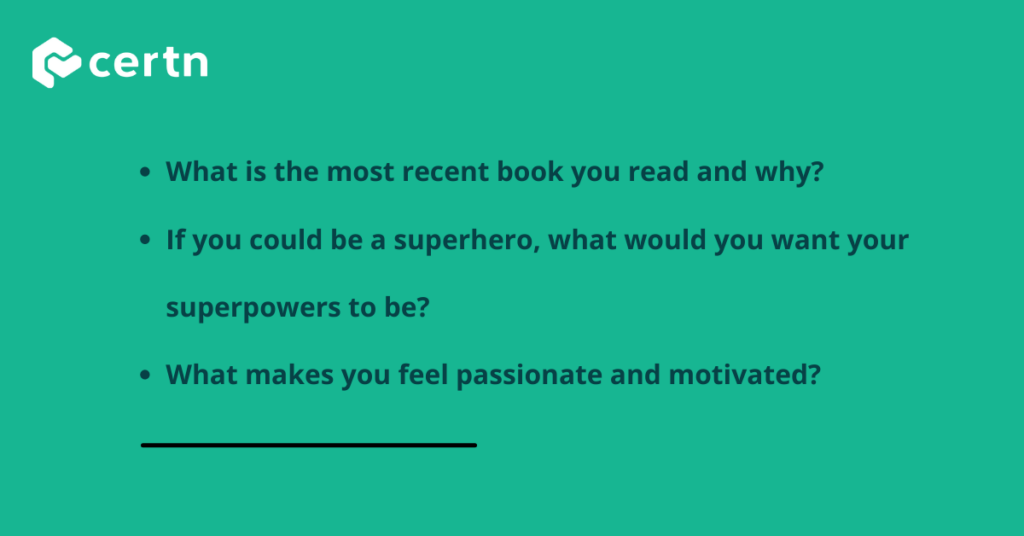 Video interviewing is a great resource for hiring, as it makes it more convenient and saves time. Taking the time to consider the user experience for your candidates can mean smoother interviews and more detailed information gathered about potential new hires.
Provide Feedback
Communicating effectively with candidates can easily increase their positive perceptions of your organization. When candidates feel as if they're a priority during the hiring process, it allows them to feel valued by the organization and gives them encouragement to want to work for your company in the future. One of the ways that you can improve the candidate experience is by streamlining communication and providing feedback on their interview.
According to LinkedIn hiring statistics, 94% of potential employees want to receive interview feedback. Even if you didn't hire a candidate, it's important to provide feedback where possible because it will make them feel like their time wasn't wasted. If they weren't a fit, then this gives you the opportunity to help them find a better opportunity that aligns with their skill set.
TalentSoft recommends you follow this formula when providing feedback:
Thanks – Never forget to genuinely thank a candidate for their time.
Strengths – Give specific examples of what the candidate did well during the interview.
Areas for Improvement – Share specific examples of things you felt were missing in their experience and/or responses and phrase them in a way that the candidate can learn from.
Advice/Next Steps – Provide the candidate with the advice and explain what they can do moving forward to help with their next interview.
Feedback can turn a good candidate experience into an amazing one. It doesn't take much, just some constructive and thought-provoking questions that help candidates feel heard, appreciated, and acknowledged.
How to Improve Your Hiring Process
As we've covered, the candidate experience is a critical element in the success of your company. You should go above and beyond to make candidates feel valued, respected, and appreciated for their time, especially if you're conducting virtual video interviews which might be a new experience for many.
When candidates leave your interview feeling engaged with what you have to offer and confident that the role is worth investing their energy into, not only will they be more likely to accept an offer, but they could also recommend others who might be valuable assets down the line.
If you want to attract better talent and ensure they remain happy once they've been hired, it's critical that the candidate experience be a positive one. This begins with transparency in the hiring process when communicating what candidates can expect during the interview process, as well as being genuine in how questions are asked. In addition, providing constructive feedback after an interview will help ensure that candidates leave feeling valued and eager for another opportunity.
Stay connected to Certn on our social media channels to stay up to date on more candidate experience and hiring process tips!

.