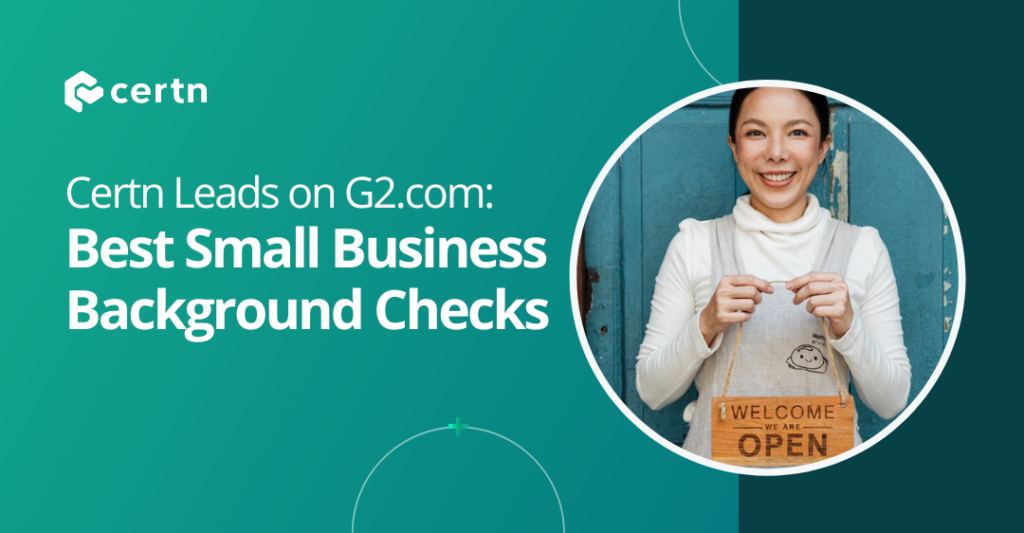 Certn Offers Best Small Business Background Checks
5 min read
Hiring the right talent is crucial for the success and growth of small businesses. One critical aspect of hiring qualified talent is conducting thorough background checks. This is where we help! Over 20,000 teams trust Certn's background checks to help them hire the right people. Those same clients have named us a leader in best small business background checks on G2.com.
We're committed to providing small businesses with the tools and insights they need to make more informed hiring decisions, so this recognition as the best small business background checks by real users means a lot to us.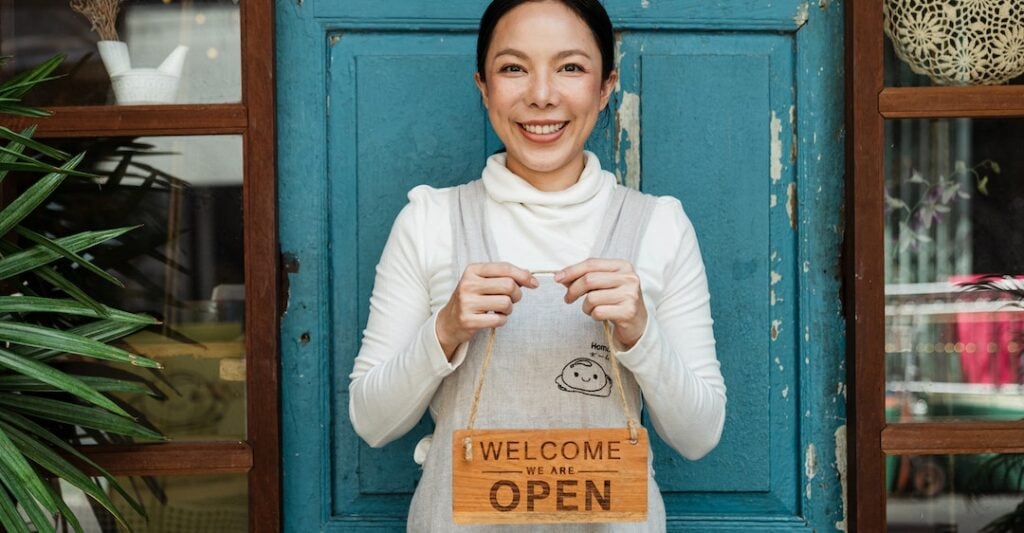 What Sets Certn Background Checks Apart?
Here are some of the things real users say about why Certn is the best small business background checks:
Comprehensive Background Screening Services: We offer a wide range of background screening products and services that cater to the unique needs of small businesses. Whether it's criminal background checks, employment verifications, credit checks, or reference checks, we've got you covered in one place. We can even help you expand your international background checks as you grow your teams.
User-Friendly Platform: Our user-friendly platform simplifies the background check process. Small business owners and HR professionals can easily request, review, and manage checks on our platform or from inside their favourite applicant tracking system, saving time and effort.
Fast Turnaround Times: Certn understands that small businesses often need to hire quickly. We offer industry-leading turnaround times without compromising on the quality and accuracy of the checks. In fact, some Certn clients have reduced their time-to-hire by 80%.
Accurate Reports: G2.com reviewers consistently praise us for the accuracy and reliability of our reports. Therefore, you can trust the information you receive to make informed hiring decisions.
Compliance and Security: We place a high priority on compliance and data security. We adhere to industry regulations and ensure that sensitive candidate information is handled with the utmost care and security. We're also SOC 2 compliant!
Why G2.com Recognition Matters
Why is it such an honour to be named the best small business background checks? G2.com is a trusted platform for software and service reviews, known for its unbiased and authentic user-generated content. Being recognized as a leader reflects the high level of satisfaction and trust that we've earned from our customers, including small businesses.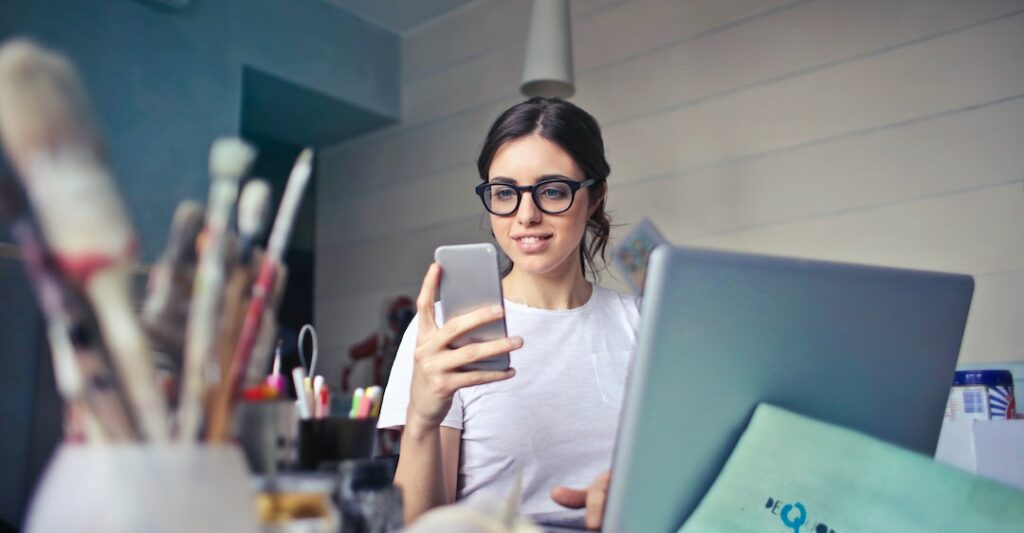 What Small Business Can Achieve with Certn
Conducting checks can help identify candidates with a history of violent or risky behaviour, promoting a safer work environment for employees and customers. In addition to the safety benefits here's what Certn clients get:
Time and Cost Savings: Our efficient processes and competitive pricing make Certn an ideal choice for small businesses looking to make the most of their resources.
Risk Mitigation: Background checks help mitigate the risk of hiring individuals with a history of theft, fraud, or embezzlement, safeguarding a small business's assets.
Confidence in Hiring: With Certn's accurate and comprehensive reports, small businesses can hire with confidence, knowing they have all the necessary information to make informed decisions.
Best Background Check Software for Small Businesses
Don't let background checks be a bottleneck – we're talking outdated interfaces, painfully slow turnaround times, and unresponsive customer service that makes hiring harder. Not with Certn.
The old way, background screening is lengthy and exhausting. As a small business owner you've got more important things to do that play email ping pong waiting for screening results. With Certn, small businesses can focus on what they do best — building success — and leave the background checks to our experts.
With Certn, you get fully digital criminal record check results in as little as 15 minutes. Our identity verification process is also online, which means candidates don't have to travel or wait in line to verify their identities. You only pay for the checks you run, so there are no subscription or cancellation fees with Certn.
If you're curious about screening the Certn way and taking advantage of the best small business background checks, book a demo to talk to one of our experts. Our team will work with you to understand your needs and can recommend customized screening solutions to meet your unique business needs.
Written by:
Certn

Certn offers better and faster experiences for everyone. Certn is revolutionizing background screening with the easiest-to-use online platform, 24/7 customer support, and fast and compliant results from global databases. Why wait? Trusted by 20,000+ teams, Certn helps businesses hire faster and manage risk — all while delivering user experiences that help them stand out. Learn more at certn.co.