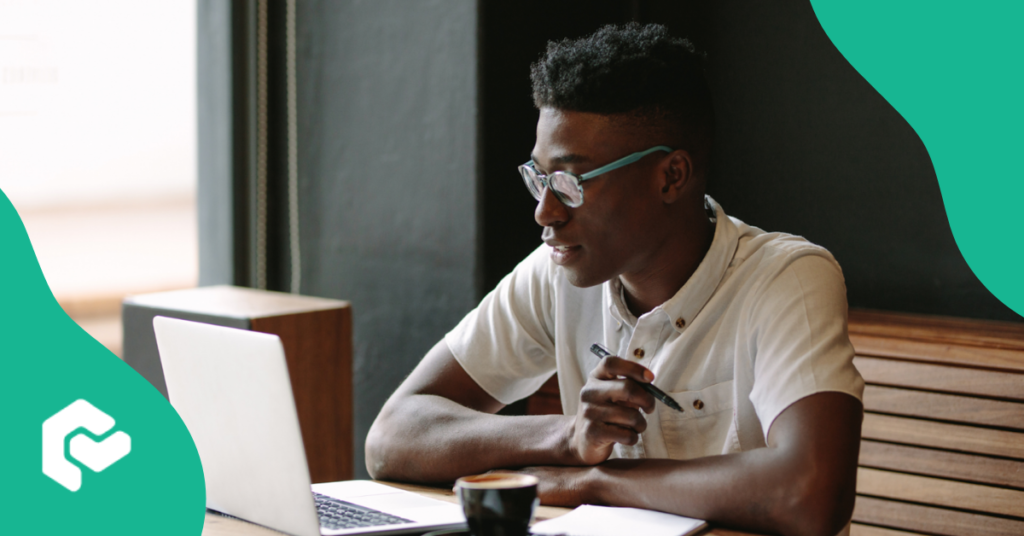 May 13, 2021
3 Ways Background Checks Help Gig Work
5 min read
The work-related changes from the COVID-19 pandemic that started in early 2020 further highlighted how drastically work has changed over the past years. In the pandemic, many organizations had no choice but to adapt to remote work or risk falling behind. Sometimes they were forced to make even more difficult decisions. One decision? Lay off employees. In 2020, nearly 355,000 jobs were lost in Ontario, Canada alone. That number increased in 2021 in Ontario and across Canada. With many people looking for new ways to generate an income, interest in the gig economy continues to grow.
Made famous by companies like Uber and Airbnb, the gig economy and gig work offers is attractive to workers because it promises the freedom to be flexible in more aspects than a traditional "9-5" job. At the height of pandemic-related layoffs, people continued to look for ways to generate income by outsourcing their skills and services on a short-term, freelance basis.
With the grow of gig work, we prepared this blog post to describe the ways background checks help gig work.
Why Do Companies Hire Freelancers
Gig work gives employees more flexibility, but a freelancer can be a huge asset to companies by giving you the productivity boost you need when you're busy or too short-staffed to take on more work. Freelancers can also help fill in the gaps left the layoffs.
If you want to ensure that freelancers you work with do great work for you while also keeping your company assets and workforce safe, we recommended you check each potential candidate's credentials and background in detail. For businesses hoping to mitigate risk and avoid liability, background checks are essential for freelance or gig work. Background checks help gig work.
Protect Your Company Assets and Data
When it comes to reputation management, the importance of background checks for gig work cannot be overlooked. Organizations must ensure that not only are their employees being protected, but their sensitive data is not at risk of being mishandled by an individual that is unknown to the business. Comprehensive background checks for gig work can ensure on-demand gig workers are not only qualified to do the job properly, but also possess a trustworthy personal and professional record so they don't compromise your business' data and in turn your reputation.
Mohamad Ali, President and CEO of Carbonite states, "Freelancers are often tasked with developing projects and working on files on their own computers, without the same security tools and policies an employee working at a large enterprise [has], […] This puts freelancers in a precarious situation."
Freelancers can be a great asset to any business, but businesses must do the work to ensure trustworthy people are hired to work on their projects. Performing background checks for gig work will reassure you the freelancer you hire will maintain your company's privacy and reputation.
By verifying a freelancer's background prior to engagement, organizations can ensure that the quality of work meets their standards and that their data remains safe. Comprehensive background checks are also beneficial in providing you peace of mind that you've taken all precautions to protect your business from any potential liabilities associated with hiring on-demand workers.
Importance of Background Checks
Background checks can be used to verify an individual's identity, confirm their work history and educational credentials, and determine whether they have a criminal record. They can also provide insight into a freelancer's character through reference checks that may help assess whether the individual is trustworthy and reliable. Depending on the nature of the project they're working on, you may need to consider more comprehensive background checks. Depending on the type of position, this could include drug tests or social media screening to ensure only qualified individuals are hired for the job.
With support from a reliable third-party vendor, a background check provided employers with detailed information about potential hires. This can help minimize risk and increase safety in the workplace. Background checks can also help you to stay compliant with national and international laws, such as the General Data Protection Regulation (GDPR).
Assessing A Freelancer's Suitability
As organizations search for talent, it's important to ensure that freelance candidates have the right skills and expertise for their needs. To accomplish this, it's recommended that you use background screening technology during your hiring process as a tool for verifying the identity of candidates before officially hiring them.
A simple background screening process can help your organization avoid the nearly 78% of candidates who admitted to or would consider misrepresenting themselves on their application, saving you both time and money. By implementing a comprehensive background screening technology solution, hiring managers, recruiters, and hiring boards can be certain that all applicants meet the minimum qualification and that their employment history is accurate.
With the available talent pool increasing because of the ongoing impact of the pandemic and the rise of remote work, it may be more common to find embellished truths on applications. Incorporating background screenings for gig work as part of your hiring process for freelancers can provide necessary details about a person's past employment history, education, and criminal history that cannot be obtained any other way.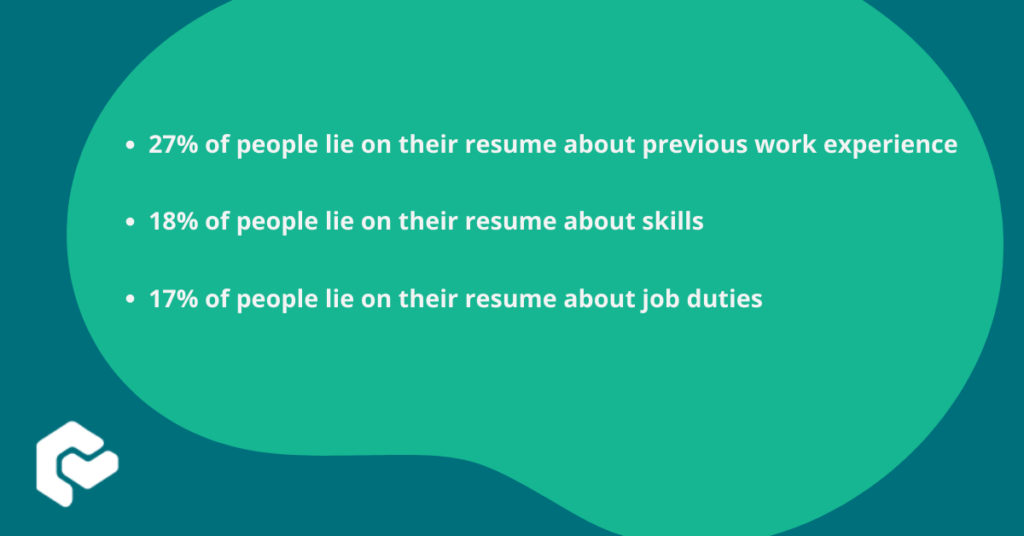 How to Build Trust in the Workplace
Building a cohesive team is extremely important for any business. Organizations work hard to maintain their culture to ensure that their employees feel safe and secure at all times in the workplace. Regularly implementing background checks can help to foster that sense of trust. How important is trust to employee morale? Turns out that an environment where employees can rely on and trust each other allows them to experience 74% less stress in their day.
As background screening technology continues to evolve, it allows for your hiring team to easily access insight into a potential candidate and explore if their qualifications match your organization's values. Background checks are no longer seen as something only practiced by large corporations. Tools are now available to any sized company, allowing for new and effective screening practices to be adopted. Those tools include Certn's background screening products, such as: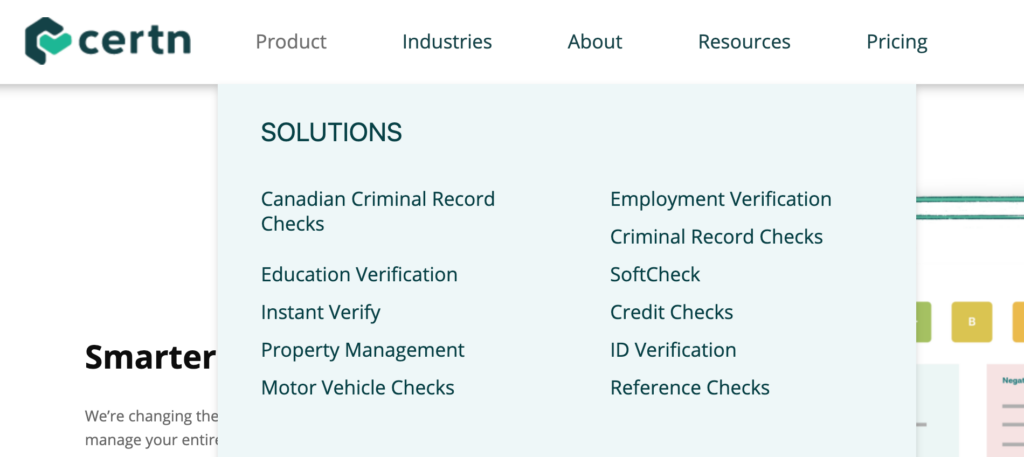 As the modern workforce becomes more complex and diverse, hiring trustworthy freelance employees is a key driver of a successful business. Companies constantly look for ways to streamline and simplify their hiring process to find the highest-quality workers, and trust will continue to be critical. Background screening has emerged as an effective way to help companies better verify the trustworthiness of job candidates while maintaining their culture and managing risk.
Reference Checks
In addition to background screenings, employers should also consider conducting reference checks as part of their hiring process for freelancers in the gig economy. Reference checks can provide insight into a person's work ethic and performance in past roles. They can uncover information that may not be present on a resume or evident in a professional portfolio. Employers should reach out to former supervisors of the freelancer to inquire about their work quality, reliability, and any other pertinent information that could help inform the hiring decision.
Allowing for a thorough background investigation can ensure employers get an accurate snapshot of each prospective freelancer's qualifications and experience before committing to hire them. This type of due diligence is essential in securing the most qualified person for the job. Doing so can save valuable time and resources in the long run, as employers will be less likely to re-do the hiring process if they vet freelancers properly from the beginning.
How Background Checks Help Gig Work
The popularity of the gig economy grew even more because of the shift towards a new digital era and remote work and the impacts of the COVID-19 pandemic. Employees will likely continue to look for opportunities that are outside the "9-5 norm," as it seems like there's a real desire to have more flexibility and choice in how people work each day. If hiring external gig workers for short-term projects is part of your business plan, background screening must be included in your process to protect your organization, people, and culture.
In this blog post we covered how background checks help gig work.
Ready to get started? We have a variety of background check solutions, including identity verifications and references checks that can help any industry stay on top of its hiring process!