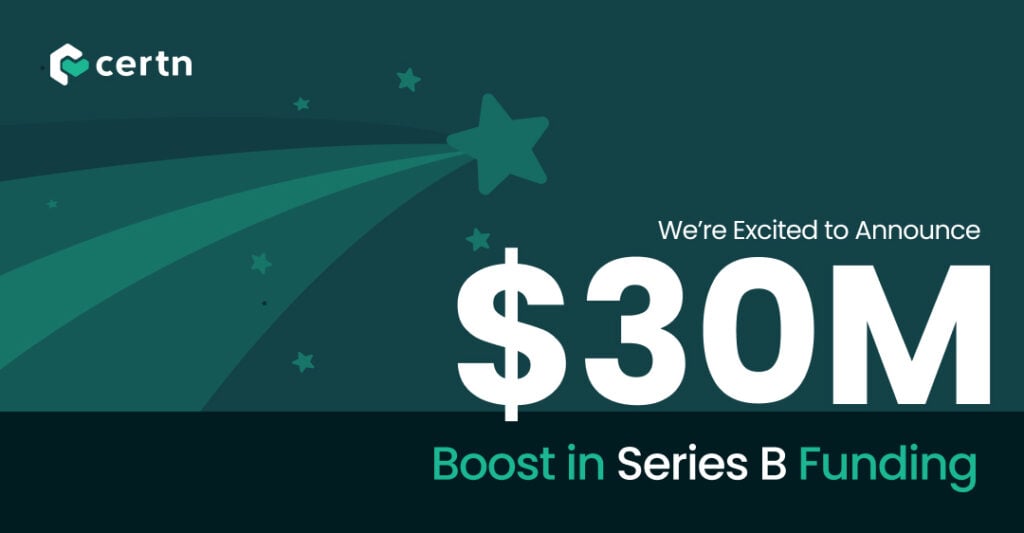 Certn's Background Screening Gets $30M Boost
Leader in Online Background Checks Expands Globally
VICTORIA, BC April 20, 2023 – Today Certn, a leader in online background checks and identity verification, announced it secured an additional US$30M in Series B financing with over US$29.5M coming from Export Development Canada (EDC). This brings Certn's venture funding total to over US$114M, including US$80M from Series B. This funding helps Certn expand its revolutionary background screening technology in EMEA and APAC markets.
This additional round follows a period of record revenue growth to the tune of 14533% from 2018 to 2022 — making Certn the second-fastest growing Canadian company according to Deloitte Canada's Technology Fast 50™ program.
EDC, Canada's export credit agency, has been helping Canadian companies for decades confidently enter new markets, reduce financial risk, and grow their business.
Read more about Certn's $30M funding boost.
About Certn
Certn is revolutionizing background screening with the easiest-to-use online platform, 24/7 customer support, and fast and compliant results from global databases. Why wait? Trusted by 10,000+ clients, Certn helps businesses hire faster and manage risk — all while delivering user experiences that help them stand out.
PR Contact
Gabe Velenosi
Communications Manager, Certn
[email protected]