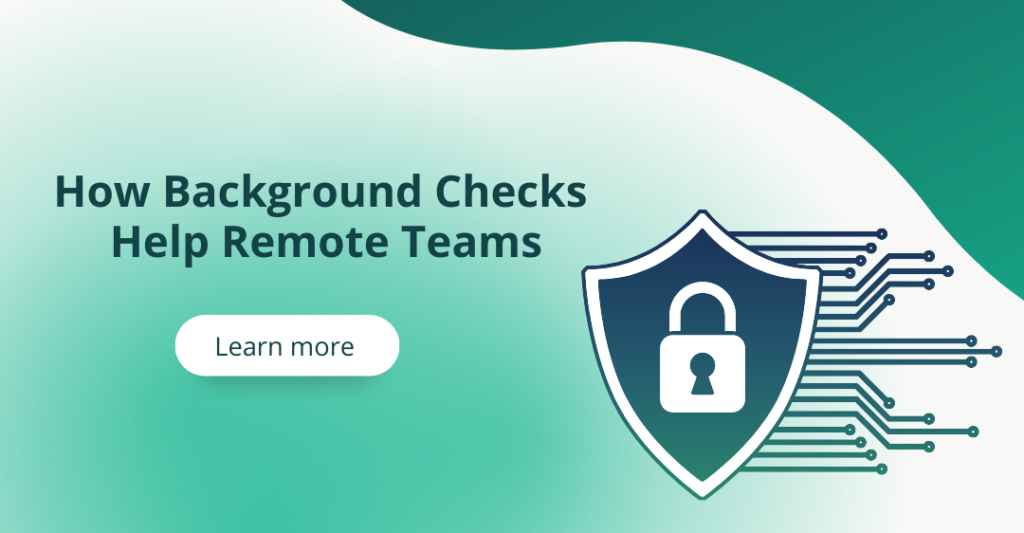 December 5th, 2022
How Background Checks Help Remote Teams
3 min read
Behind every new hire is a team of people. If you work in HR you know hiring any new employee is an investment, from recruiting and hiring to training and onboarding. According to Society for Human Resource Management (SHRM) 2022 benchmarking data, the cost of hiring a new employee adds up to nearly $4,700.
To boot, if it doesn't work out, it can end up costing your company almost a third of the employee's first-year earnings, on top of productivity and morale impacts. For these reasons, it's important to your bottom line to make sure you're hiring the right person.
Recruiters hiring for remote positions are cautioned to be even more careful due to the growing rise of fraud attempts. This problem caught the attention of the FBI in June 2022, which prompted them to issue a public service announcement about deepfakes and stolen personal identification information being used to apply for remote positions. This isn't to suggest that you shouldn't hire remote workers. It's clear that remote work expands the talent pool and applicants love it, with remote jobs "getting four times the number of applications as jobs that don't have any remote options," according to ZipRecruiter, but it means recruiters need to be more vigilant. Background checks can help.
Here's how screening with background checks can be an effective part of your remote hiring strategy.
Remote Hiring Process Help
No relationship should start out based on a lie, including a professional one. Background screening can help your remote hiring process in a number of ways, including catching fraud attempts.
Here are a few reasons we recommend screening and background checks:
Fraud Attempts and Malicious Parties
According to IBM's most recent Cost of a Data Breach report, the costs of data breaches initiated by malicious insiders is $4.81 million USD per breach, on average. So when hiring remote employees, it's important to do your due diligence and try to catch bad actors before they cause damage from the inside.
Background checks assist with this due diligence. To start with, ID verifications can help detect fraud attempts by ensuring the candidate matches the ID they provide and isn't using a fake ID or a real ID with a fictitious picture or barcode. Additionally, criminal record checks can uncover a past history of fraud or related criminal activity.
Lying on a Resume
It might shock you to find out that over 30% of workers have lied on job applications. Whether it's to stand out in a competitive job market or appear more experienced, this behaviour might appear more prevalent when it comes to remote work according to StaffCircle's survey. Over 62% of respondents who admitted to lying in the survey said they were more likely to misrepresent themselves when applying for a remote job.
UK-based background screening provider Credence's analysis of 55,000 CVs further confirms that people routinely embellish their work and educational history. Given this, it's integral that remote-first companies, especially those in highly digitized industries such as financial services, IT, and telecommunications, have the right background screening programs in place to protect themselves.
Types of Lies at Work
According to a report by ResumeBuilder, "32% of Americans admit to lying on their resume." Even more worrying is that 44% of those who lied did so because they lacked the qualifications necessary for the role.
The most common lies made were:
46% Years of experience
44% Education credentials
43% Length of position(s) held
40% Skills or abilities
33% Professional achievements
27% Professional credentials or achievements
Again, this problem isn't unique to the US. Credence's UK results found that:
A quarter of applications contain inconsistencies
52% of inconsistencies related to employment
15% of inconsistencies related to a candidate's academic achievements
Fortunately, background screening helps to uncover some of these inaccuracies.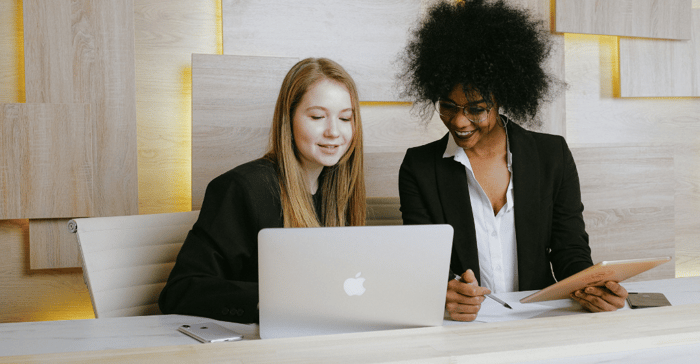 Confirm Skills and Education
While recruiting remote-type job candidates can remove biases, it can also make it easier for applicants to lie or misrepresent themselves on their application. Background screening and additional verifications are a must if you want to feel secure in your choice and start new employee onboarding off on the right foot.
Employment verifications can confirm details like previous employers and length of employment so you can vet an candidate's work history. Similarly, education verifications can confirm details like whether the candidate has the diploma, certificate, and/or degree they claim. There are even credential verifications that can confirm that a candidate has the professional designations they need for the role they are applying for, which is especially important in regulated industries.
Other verifications like reference checks can help learn other meaningful information about your candidate.
Used alongside criminal and other types of background checks, these verifications can help make sure that you only hire qualified candidates who have the experience and credentials they claim to.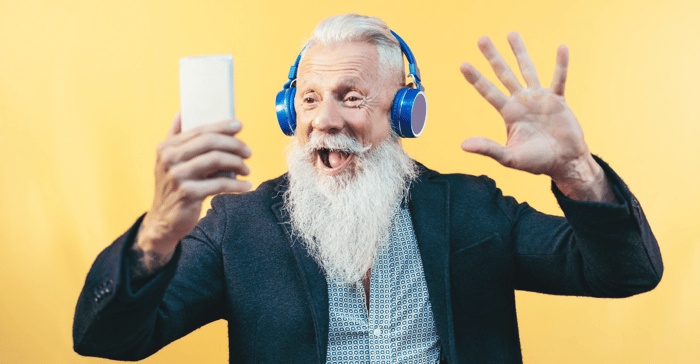 Identity Verification
It's important that you find the ideal candidate for your open position: someone who meets the qualifications you set, as well as someone who's honest and reliable. If an applicant lies or misrepresents themselves, that doesn't bode well for the rest of their information. As we discussed, there are other threats for employers when it comes to identity.
If someone applies for a role with a fake ID, a false name, and/or claims to be a person who doesn't exist in public records, identity verification roots this out quickly.
The identity verification process can be simplified with our OneID verification system. This ID verification only involves only two steps.
First, the job candidate uploads a picture of their government-issued ID. Second, they upload a clear selfie. It's that easy.
The software checks both images to make sure that they're clear. After that, the images are submitted for ID verification. The results typically come back within minutes. OneID matches government ID and the selfie and sends the results to employers so they can move forward with the application process.
If you want to learn more about how Certn can help you with your online ID verification needs, contact us today or sign up to get started.