Credit checks
Get peace of mind when hiring for roles that require strong fiscal responsibility.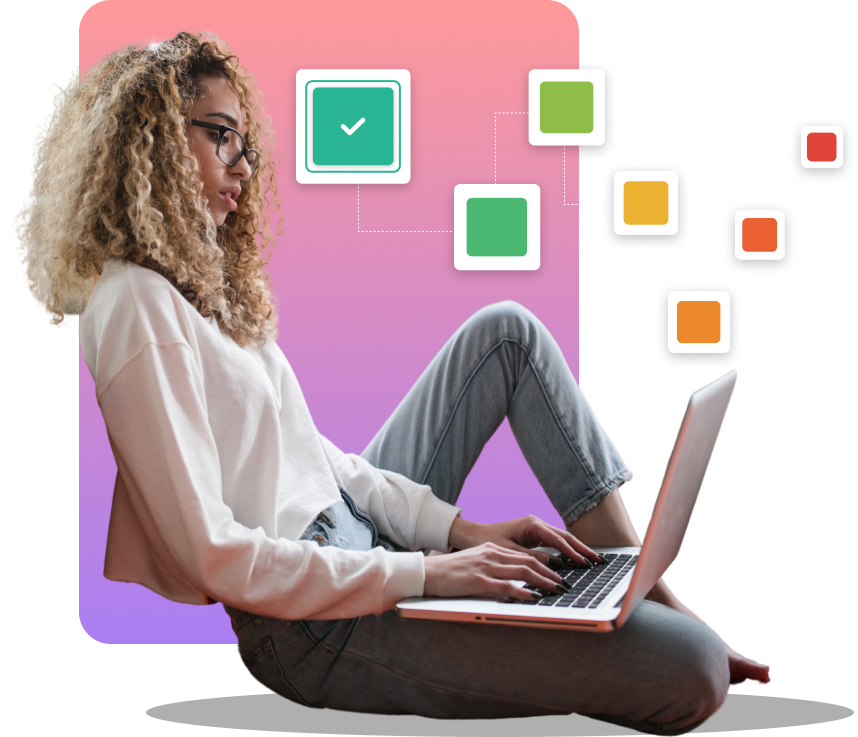 Here's why you need credit checks
Make informed decisions about candidates in key financial and government roles
Candidates who demonstrate good financial responsibility and stability are well-suited for positions with a fiduciary duty or in the financial sector.
Hiring credit-worthy individuals can reduce risks of theft, embezzlement, and negligent hiring lawsuits
Credit checks are common for some private industries and governments as results indicate excessive indebtedness that may increase temptation to commit unethical acts.
⅓ of businesses bankruptcies in the US are caused by employee theft.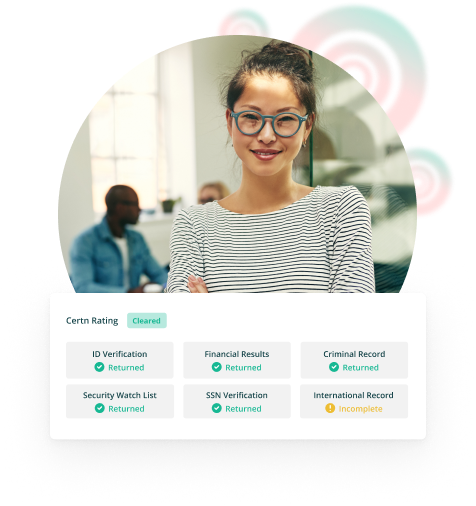 Certn's credit checks are instant and accurate
Certn partners with established credit bureaus in the US and Canada to provide credit reports. Employment credit checks are typically 'soft' checks which do not impact a candidate's credit score.
Instead, employment credit checks provide insight into how your candidates manage their credit and bill payments. Results may include:
Notifications of bankruptcies
Credit & payment history record
Unpaid bills turned over to a collection agency
Any other public record inquiries that have been made on the candidate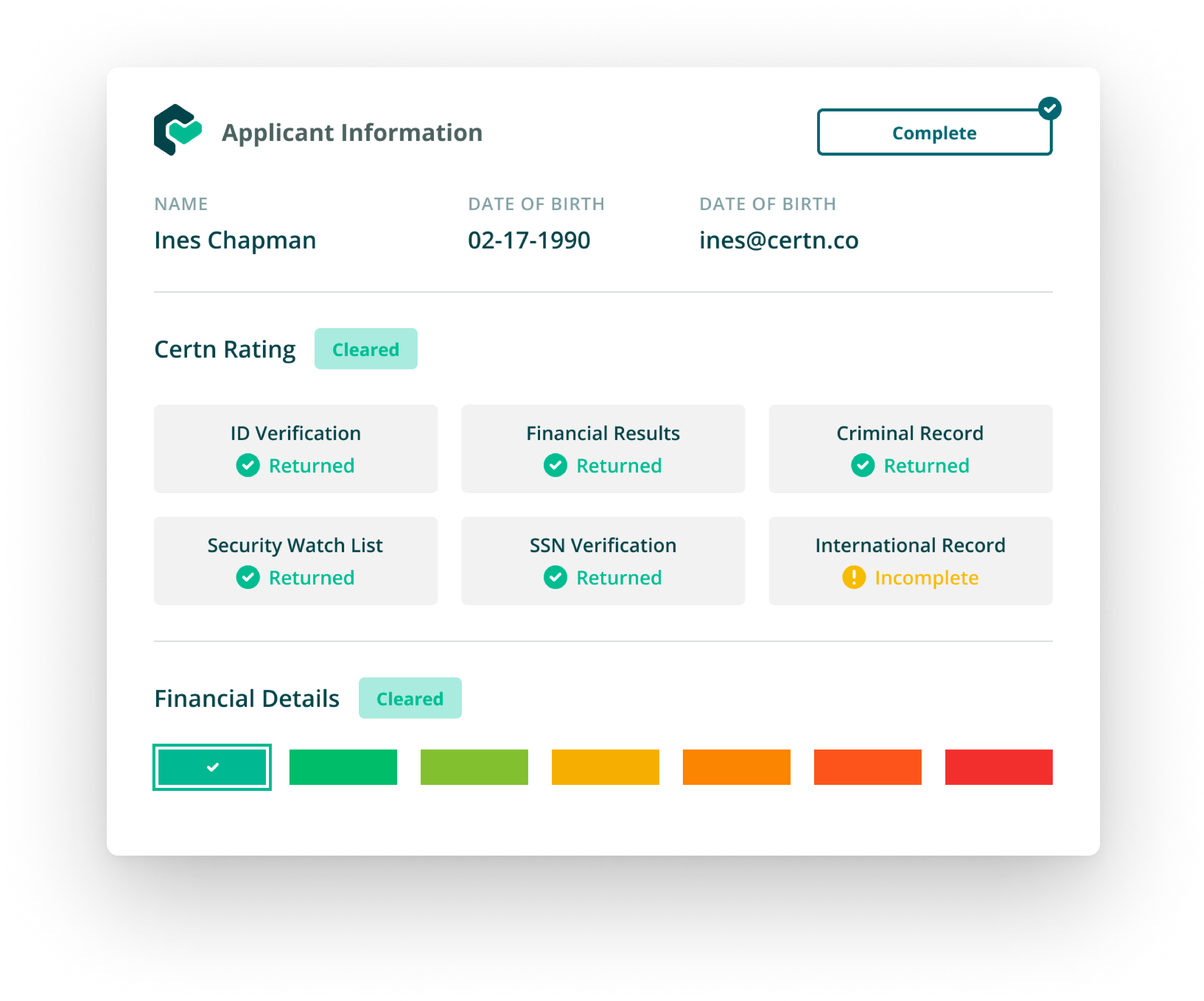 Employment credit checks are the final piece in your hiring.
Certn can help you get instant results to make informed decisions quickly.