API & Integrations
Certn background check API & integrations
No headaches, no hassle. Our modern background check API and ATS integrations make it easy for you to do background checks in a compliant, straightforward way.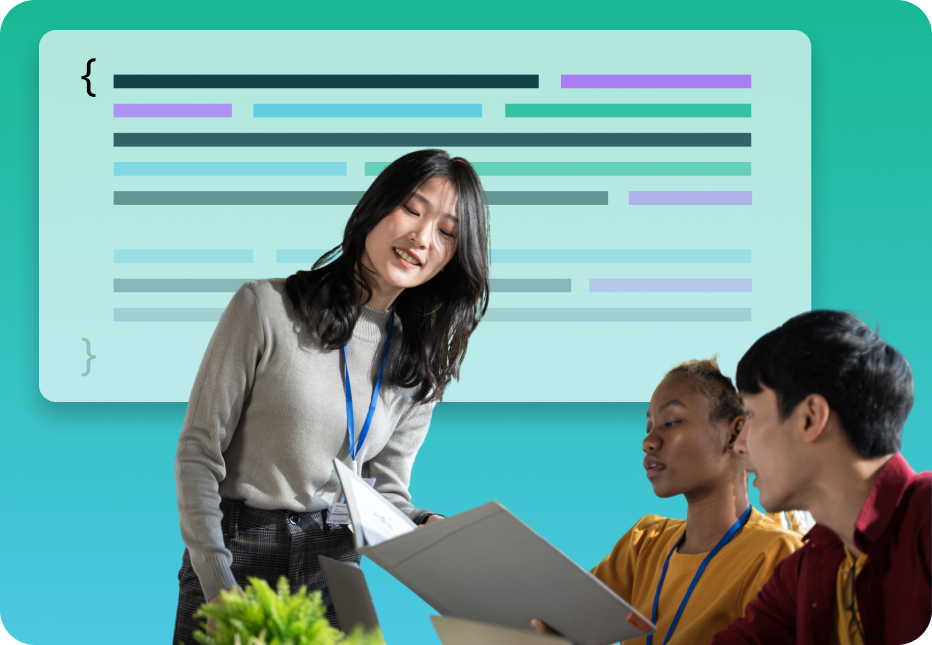 Set-up your background screening experience in record time
Set-up your background screening experience in record time
We have ready ATS integrations. Seamlessly integrate Certn's background screening capabilities with your existing ATS partner. We have partnered with large and specialized applicant tracking systems globally to ensure that your hiring and screening experience is consistent – no matter where you are in the world.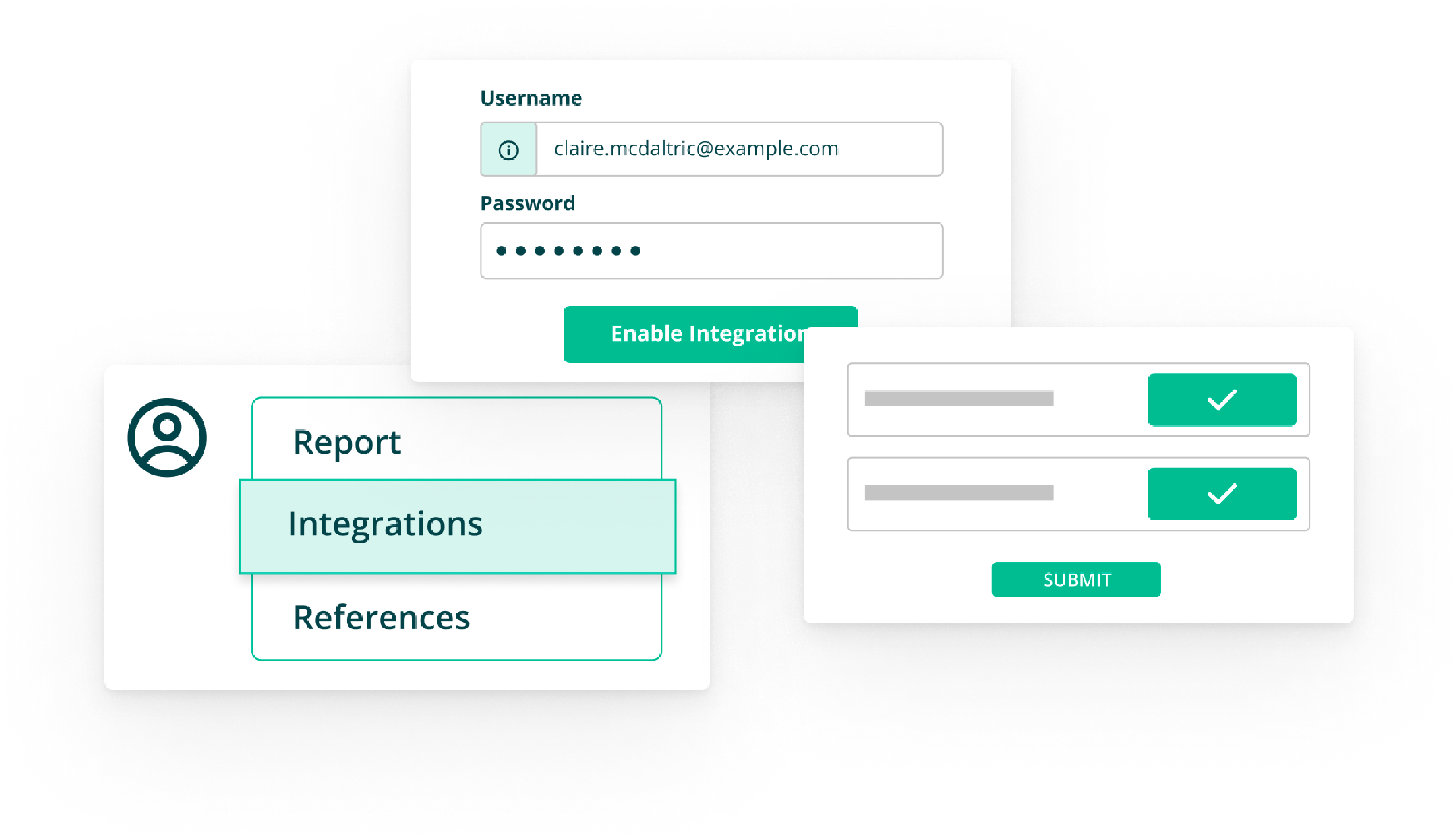 Certn's API delivers results fast
We confidently support integrations into your custom solution. Run checks directly from your website or custom platform, and strengthen your employer brand with our white labelling features. Both your candidates and recruiters will benefit from a smooth and seamless hiring process.
Our API supports key features including SMS. You can now send notifications for background checks to your candidates using your SMS tool or platform!
Compliance is built into everything we do
Sensitive data – including results of background checks – should not be handled lightly. Your screening and hiring process is protected with Certn. We are FCRA- and SOC III-compliant, and uphold the highest standards in federal and global compliance.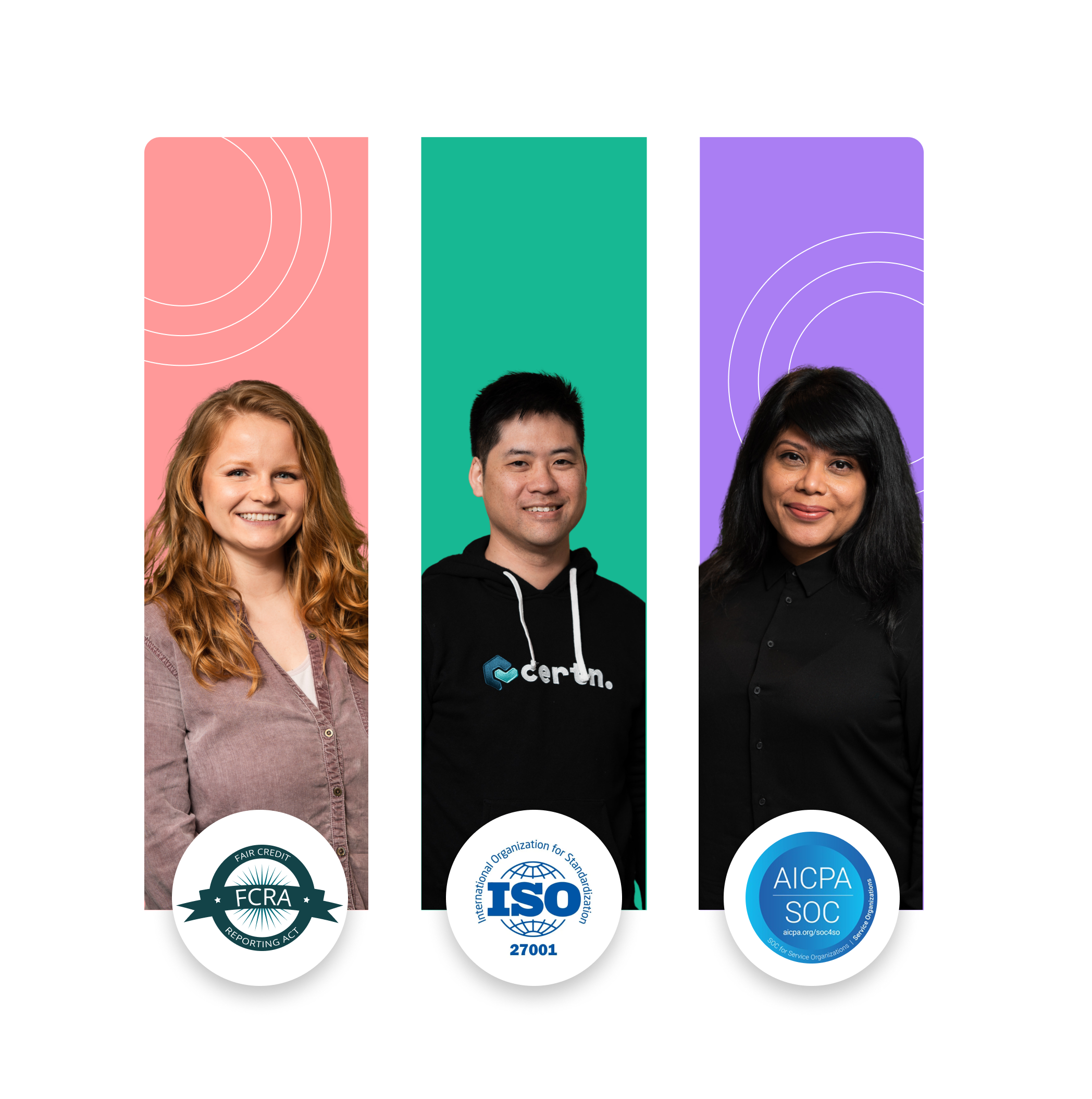 Meaningful, actionable customer support
We look forward to welcoming you to the Certn family. Our award-winning technical and customer support will be there to get you up and running.