Online Background Screening
Effortless self-serve background screening for your business.
The easy-to-use online background screening platform that makes ordering checks simple, so that you can hire faster.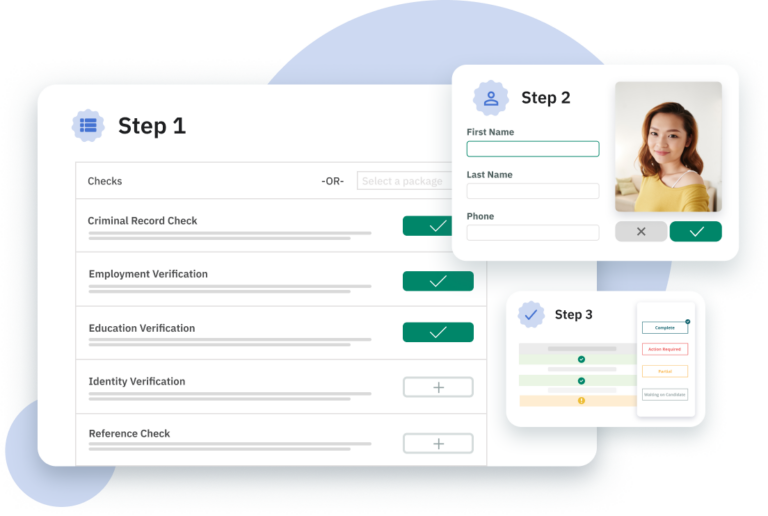 For businesses that need to run online background checks without the hassle.
Easy to Set Up
Background screening can be a bottleneck. Create your account in minutes and start screening instantly. There's no waiting, no long contracts, and no set-up fees.
Simple pay-as-you-go pricing
Built-in compliance
Build custom screening packages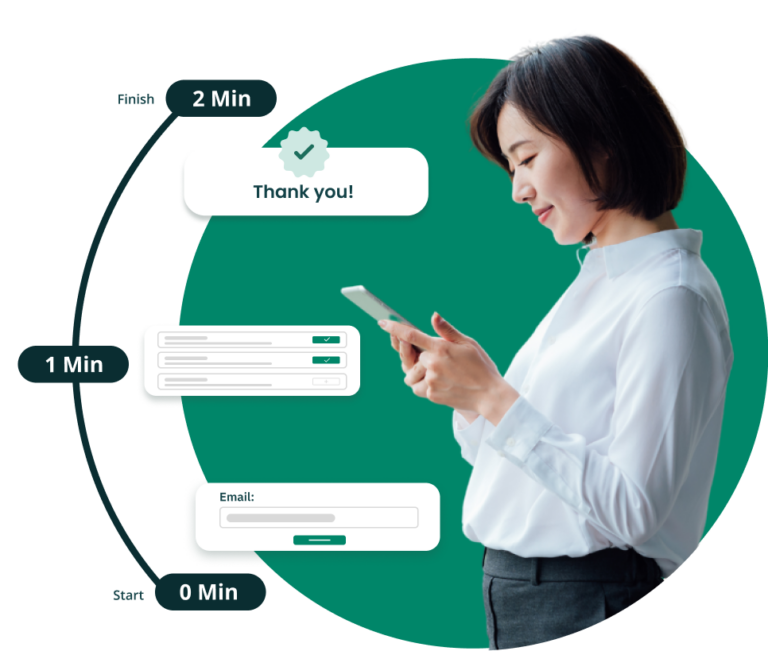 Screen Candidates in Three Easy Steps.
Select the background checks you want to run from the product list.

Your candidate receives a secure email with a request to complete their background check online. You can track their progress in the dashboard.

Review consolidated reports directly in your dashboard to make fast hiring decisions.

Easy screening means faster hiring.
Spend less time waiting on background checks and more time on what matters.
Easy for you
Reduce the admin burden of screening with your all-in-one online dashboard. You can quickly track progress at a glance, without manually following up.
Save yourself time and hire up to 3x faster with:
Automated candidate reminders
Easy-to-read dashboard to check progress
Results delivered directly to your inbox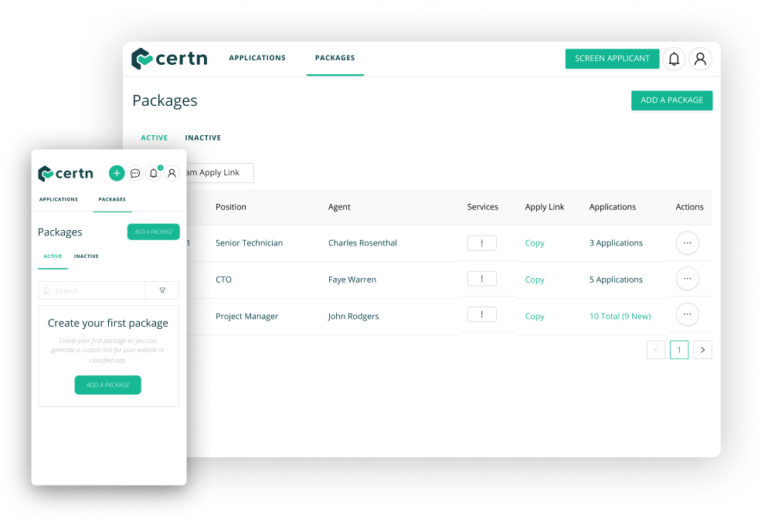 Easy for your candidates
Clunky background checks cause candidate drop-off. With Certn, candidates can seamlessly complete their screening online in minutes. No photocopies. No faxes. Just a few clicks and a selfie.
Spend less time managing checks with:
Mobile-enabled candidate experience
Instant identity verification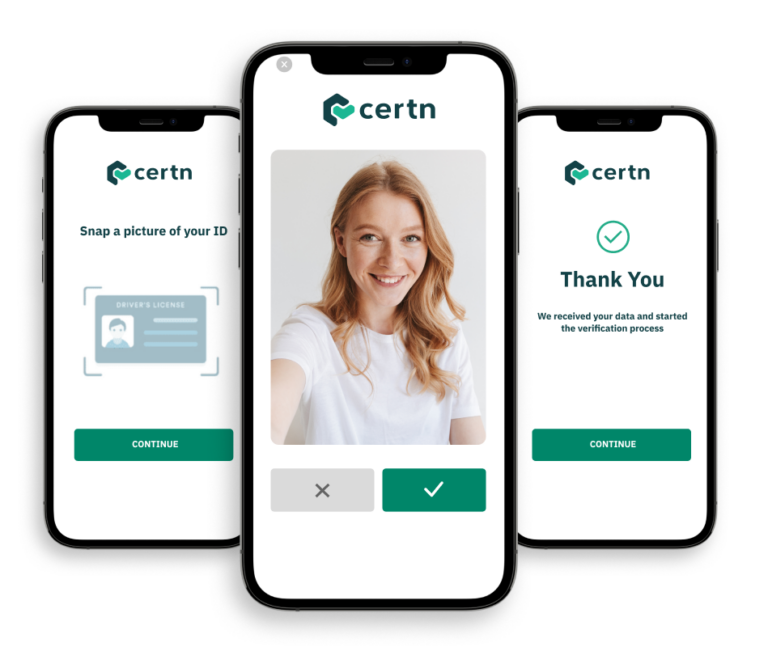 Dedicated Support for All
24/7 support is available for you and your candidates. You get access to highly-trained background screening analysts who work the same hours you do.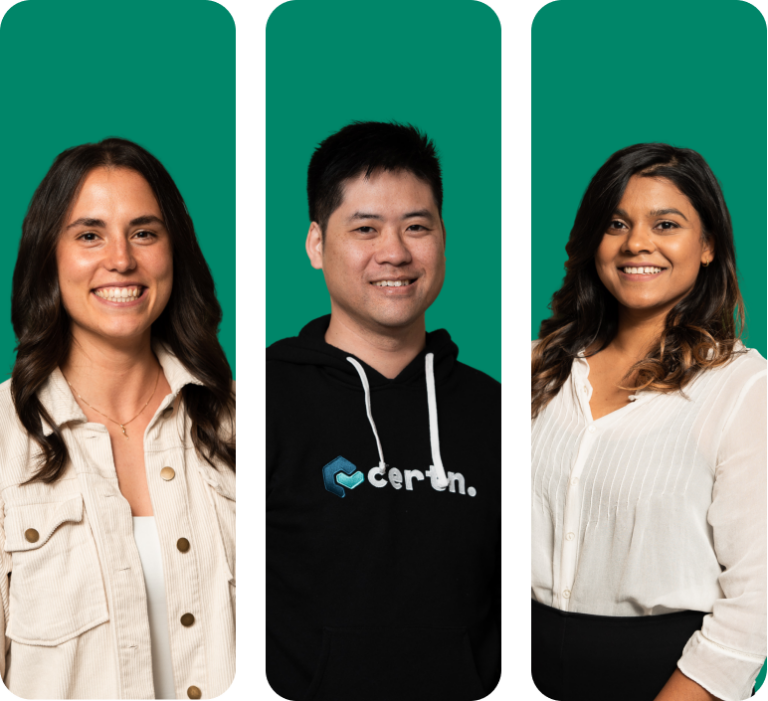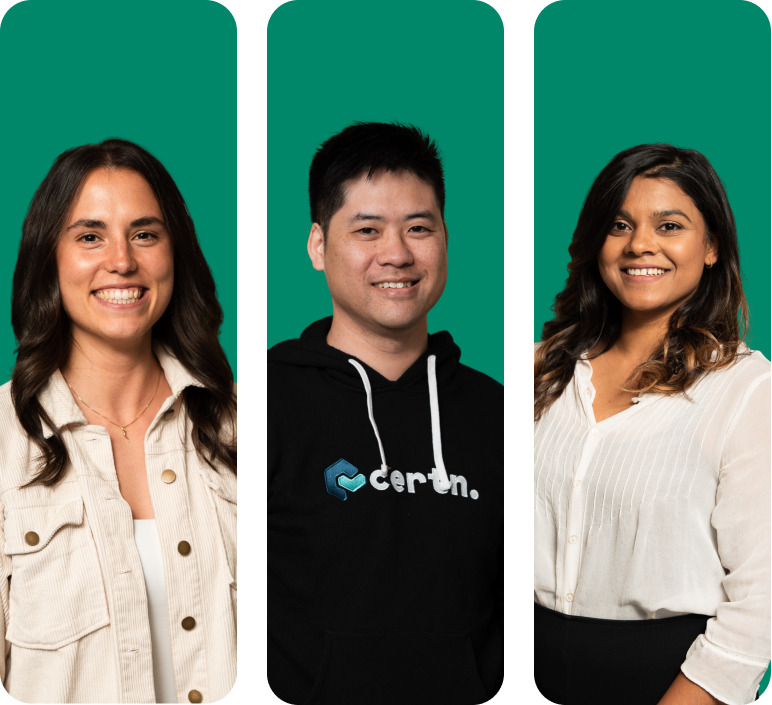 Pricing and Checks
There are no set-up fees, no minimum commitment, and no hassle.
Basic DBS Check
Basic checks are ideal for screening most roles in industries that do not deal with vulnerable populations. Perfect for quickly clearing candidates working in England and Wales.
£33.00
VAT not included
Will show any unspent convictions or conditional cautions. Includes:
Digital ID verification
Police National Computer (PNC) Search
24-48 hours average turnaround time
Basic Disclosure Scotland Check
Basic checks are ideal for screening most roles. Perfect for quickly clearing candidates working in Scotland and outside the UK.
£44.00
VAT not included
Will show any unspent convictions or conditional cautions. Includes:
Digital ID verification
Police National Computer (PNC) Search
Typically complete within three weeks after your candidate submits their application (industry standard)
Right to Work Check
Quickly verify a candidate's eligibility to work, without the manual process. Facial recognition and digital system analysis match your candidate's information and confirm's their legal work status.
£10.00
VAT not included
Home Office ID Service Provider (IDSP). Includes:
Verifies British and Irish passports
Why conduct a background check?
Employers are required to uphold a duty of care and check the backgrounds of prospective employees to protect their business, the workforce, and customers. A comprehensive background check may also be required to meet regulatory requirements.
Is Certn a certified identity service provider (IDSP)?
Certn uses a certified IDSP to carry out Home Office online services as outlined in the government guidance from 27 December 2021.
Can Certn carry out a Standard Criminal Record Check or an Enhanced Criminal Record Check?
Certn can provide a Basic Criminal Record Check. For more detailed criminal record checks to meet industry or regulatory requirements, or to run international criminal record checks, our subsidiaries at Credence can help you.
Need a more in-depth screening solution?
Talk to our experts at Credence for information on our full suite of background checks and volume discounts.
Integrations and API
International Screening
Credentials and Verifications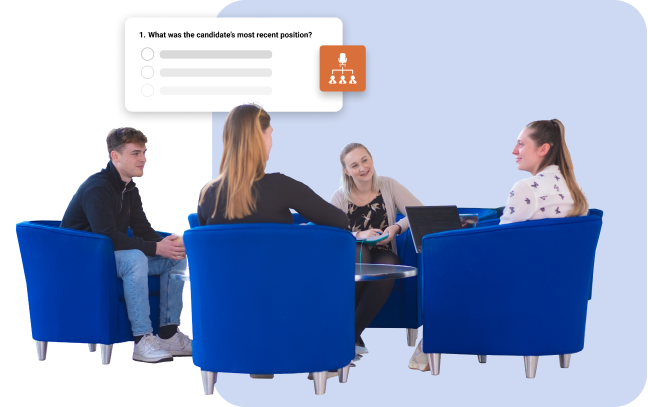 Highest Industry Compliance Standards
Stay compliant with legal obligations and regulated industries. Certn is ISO 27001 certified and we adhere to General Data Protection Regulation (GDPR) standards.
Our in-house compliance experts and experienced customer support teams help you maintain a compliant background screening program and ensure your success with our online background check platform.

"Consistently Rated the Easiest to Use

Over 10,000 companies trust Certn to help them hire the right people. See why people choose Certn over the competition."
"Easy to use. Great customer service. Easy process. We require background checks for all new hires. The turnaround time is super quick which helps us speed up the entire hiring process."
"We've utilized every background screening provider on the market, and have never seen a product that is this fast and comprehensive."
""The Certn training is very intuitive for ATB and I think someone who has never used a system before can figure it out on their own.""
Ready to get started with effortless self-serve background checks?