Healthcare Services
Trustworthy Background Checks for Healthcare Workers
It is essential for employers to conduct background checks on candidates. Certn's fast and comprehensive platform delivers fast and accurate results to ensure healthcare professionals are well-trained and capable of providing exceptional care to patients.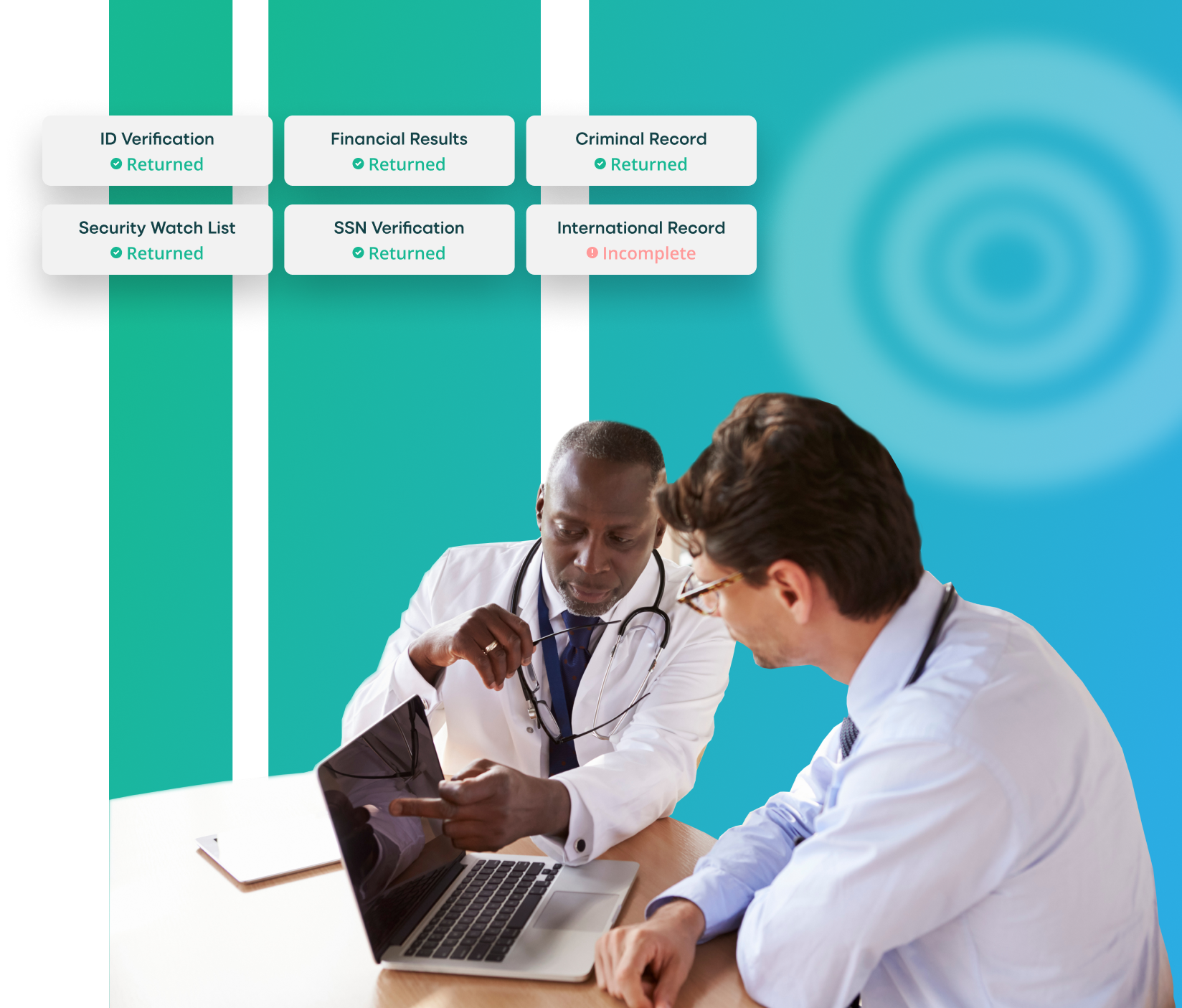 Place Candidates Faster
The ability to fill positions at a high rate is imperative to the success of your business. Certn has set the standard for speed with over 95% of our checks delivering results within 15-minutes that can be processed in bulk for multiple candidates. With these industry-leading turnaround times, you can spend more time on candidates and less on waiting for reports.z
Know your candidates before hiring
Keep your workplace safe and mitigate risks by verifying your candidates' qualifications for the job at hand. Our pre-employment background check packages are tailored for physicians, nurses, certified nursing assistants, home care aides, and more.
Comprehensive and customizable screening packages
Recurring criminal record check
Past employment and education verification
Enhanced ID verification check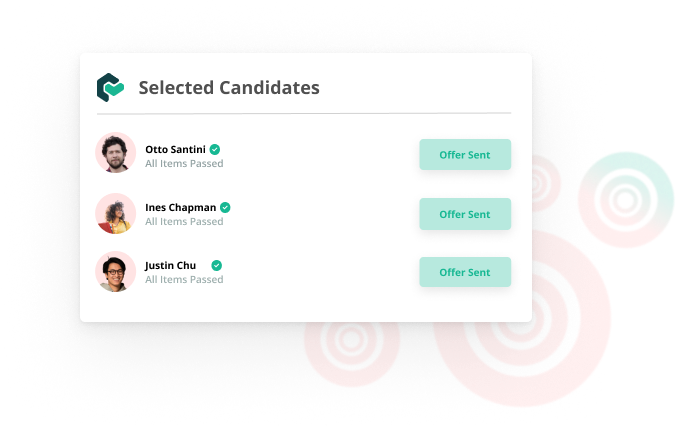 Effortless candidate experience
Placing highly skilled candidates within healthcare is extremely competitive so the background screening process must be frictionless and easy-to-use for optimal response rates. Certn's fully-mobile platform allows candidates to instantly submit their personal information and complete checks from anywhere on any device. Now, candidates can respond with ease and easily connect with our dedicated in-house support team at their convenience.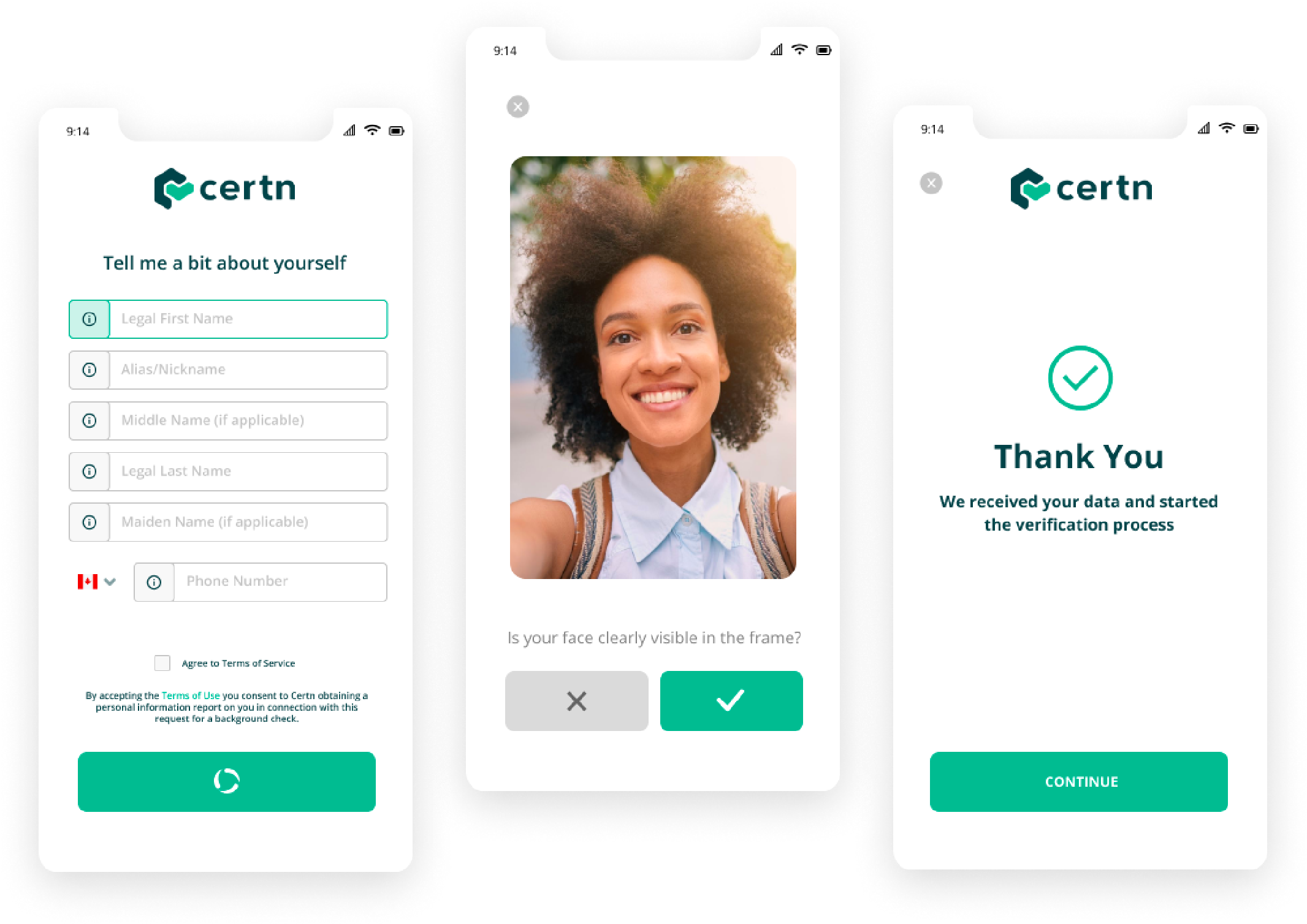 Optimize your onboarding workflow
Certn's smarter background checks' API easily integrates right into your current applicant tracking software (ATS) platform or custom software providing a seamless candidate experience. Our API documentation is public and easy-to-use so your development teams can save time by reducing manual start-up processes and start building faster.
Use the same tech stack with maximal customizability
Get integrated and start screening within minutes
Choose from pre-built partner integrations
Save time with automated workflows
Talk to us about custom APIs and Integrations