Background Checks Shouldn't Suck
Over 10,000 companies trust Certn's background checks to help them hire the right people. Those same clients have named us a leader in background screening software.
Certn isn't just a background check provider with a tech department—we're a tech company innovating every part of the background screening process.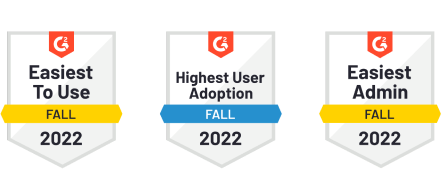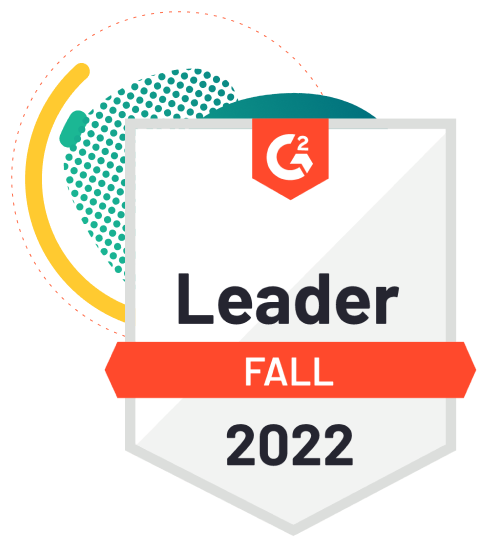 If background checks are slow and painful, you're using the wrong service.
Here's why people choose our way over the competition.
Net Promoter Score, or NPS, is a customer satisfaction measure based on how likely a user is to recommend a service provider.
(Yes, ours is really that high.)
Here's How Our Background Screening Is Different
Our Background Checks
Don't Slow You Down
Don't let background checks be a bottleneck. Outdated interfaces, slow turnaround times, and unresponsive customer service makes hiring harder. Our screening platform is built to be faster for you and your candidates.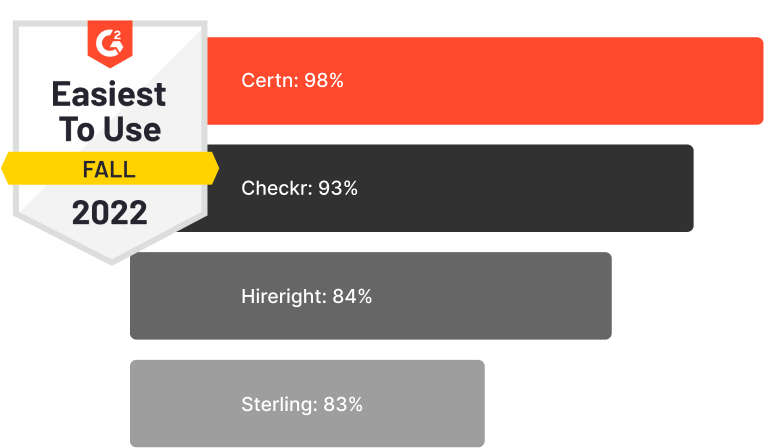 "Since switching to Certn we have been able to speed up our hiring process by about 3 weeks compared to our previous background check vendor. Certn has also helped be the base for us to go to a more virtual hiring process."
We Have the Platform People Actually Use
You need something that works with the devices you're already using. We have the highest adoption rate because our intuitive, mobile-friendly platform is easy to get started on and easy to train your team on so you can conduct pre-employment screening in a few clicks.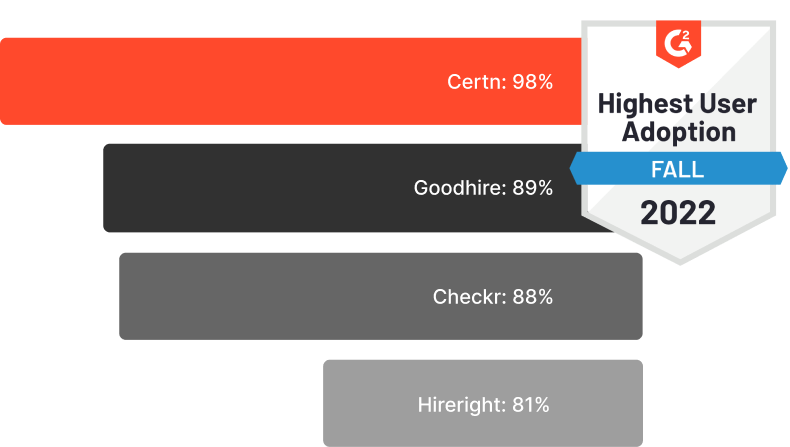 "The user interface is very simple which makes it easy for us to train managers and new HR staff on how to use the product, it also makes it simple for our candidates to complete."
We Don't Waste Your Time With Clumsy Admin
We offer the easiest admin available—which means you have more time to do the things that matter. We easily integrate into your existing workflows, making your onboarding and hiring process seamless.
Features Our Clients Love
95%
Alerts and Notifications
…even our lowest-rated features are above the industry averages.
"Prompt response time and easy to use for our candidates."
Background Checks Can Be Better
Your background screening process doesn't have to slow you down. With Certn, you can set up your account quickly and order your checks with just a few clicks.
Here's why people choose us over our competition.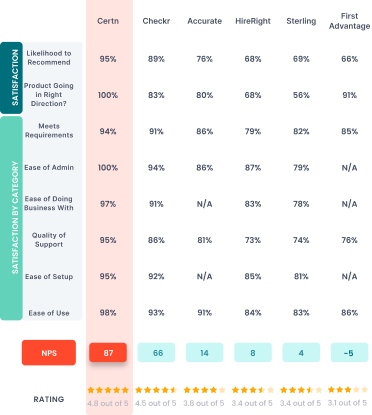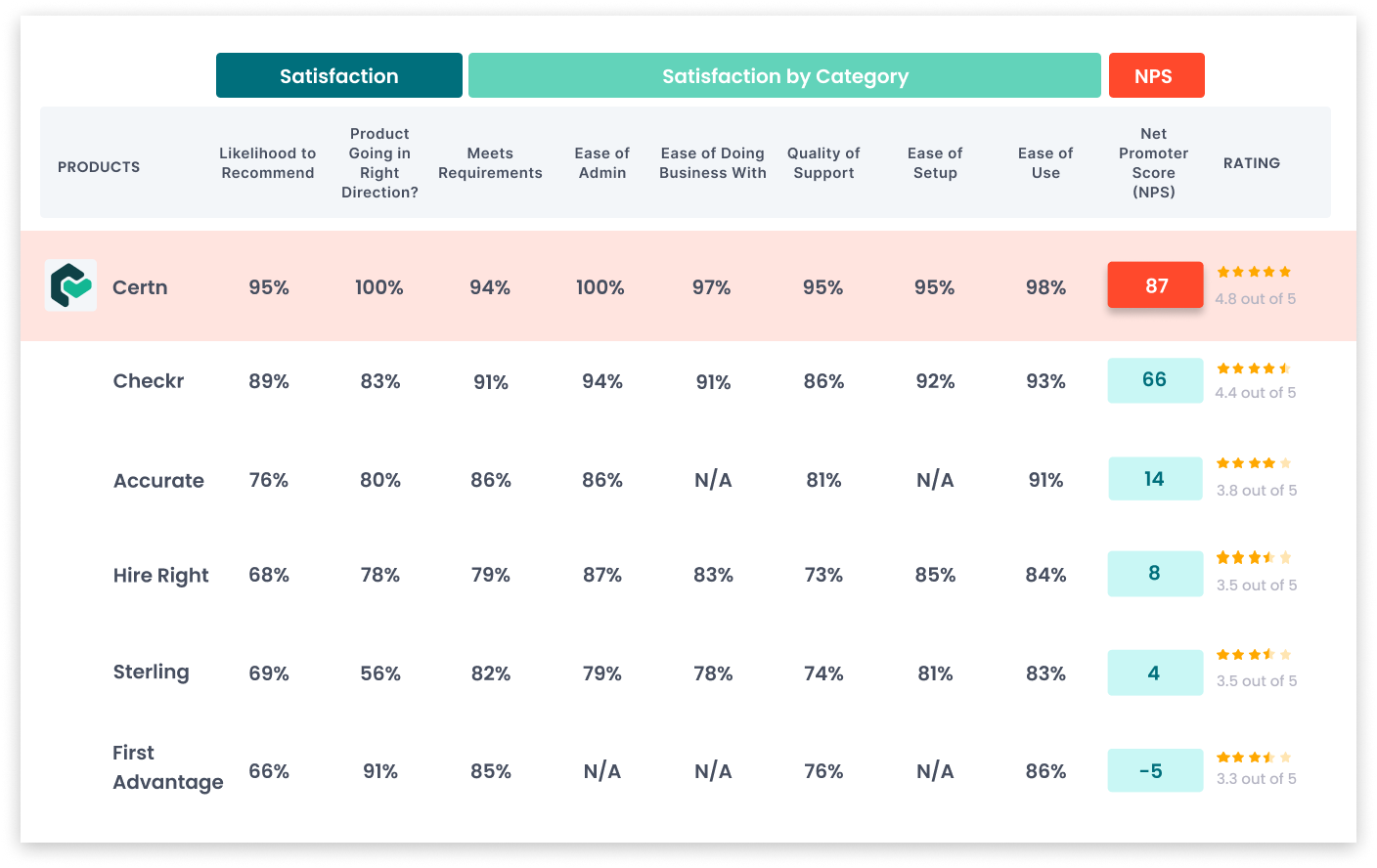 G2 Satisfaction Ratings for Background Check Software
Let us show you Certn in action.
There's a Better Way to Do Background Screening
See What People Are Saying on G2