Staffing
Place more candidates faster than ever
Turnaround times and cost-savings are crucial to your success as a staffing agency. Slow and tedious background check processes can hurt your business's reputation and client relationships. At Certn, we've made background checks that empower you to place the right candidates faster with the versatility to scale up and meet the needs of enterprise-level clients.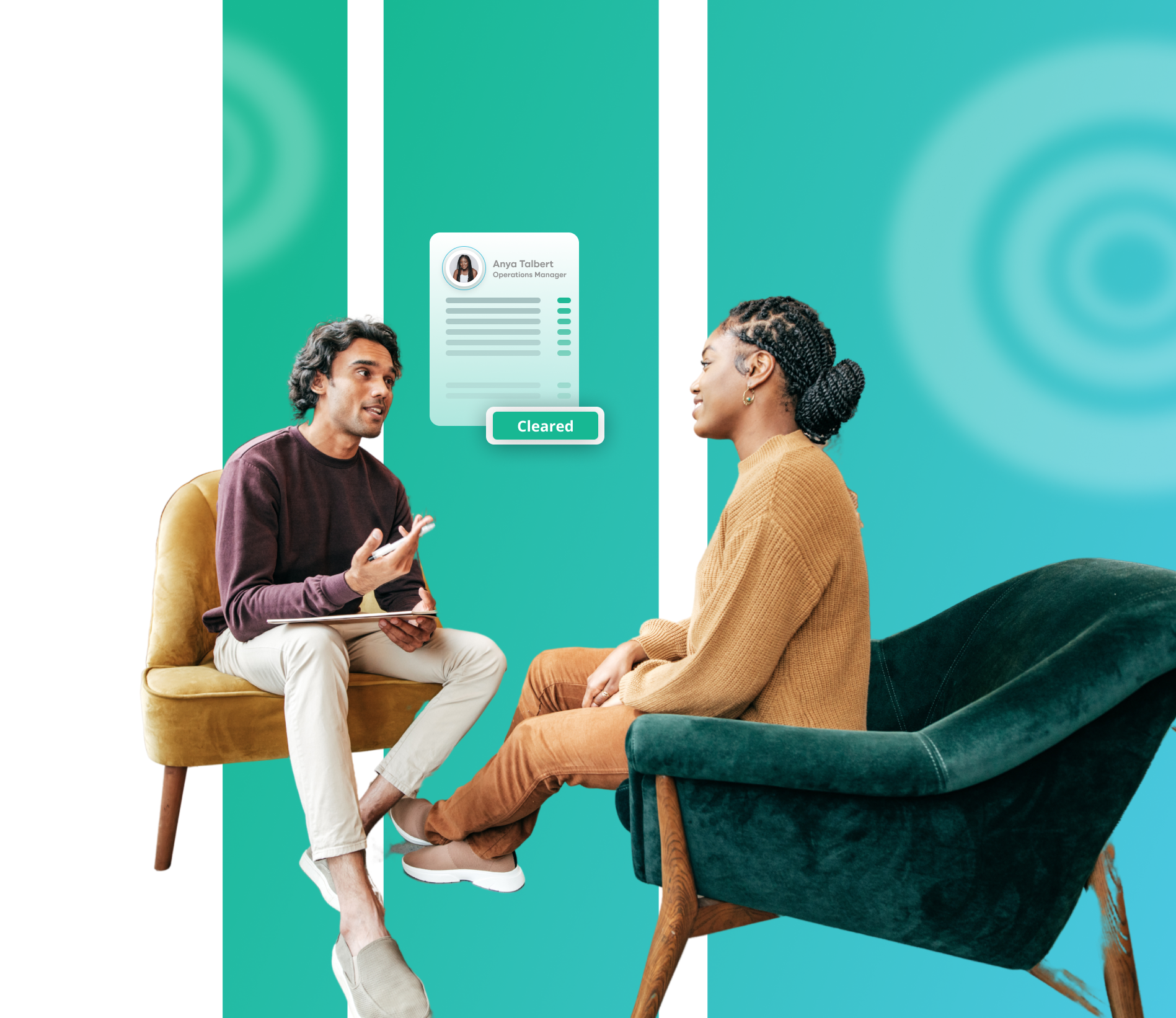 Let's Talk About Speed
The ability to fill positions at a high rate is imperative to the success of your business and your clients. Certn has set the standard for speed with consistent 15-minute background checks that can be processed in bulk for multiple candidates. With these industry-leading turnaround times, you can spend more time on candidates and less on waiting for reports.
A Redefined Candidate Experience
Convenience is key when it comes to the candidate experience. Certn's fully-mobile platform allows candidates to complete checks anywhere on any device with the internet. Now, candidates can respond with ease and connect with our dedicated in-house support team at their convenience.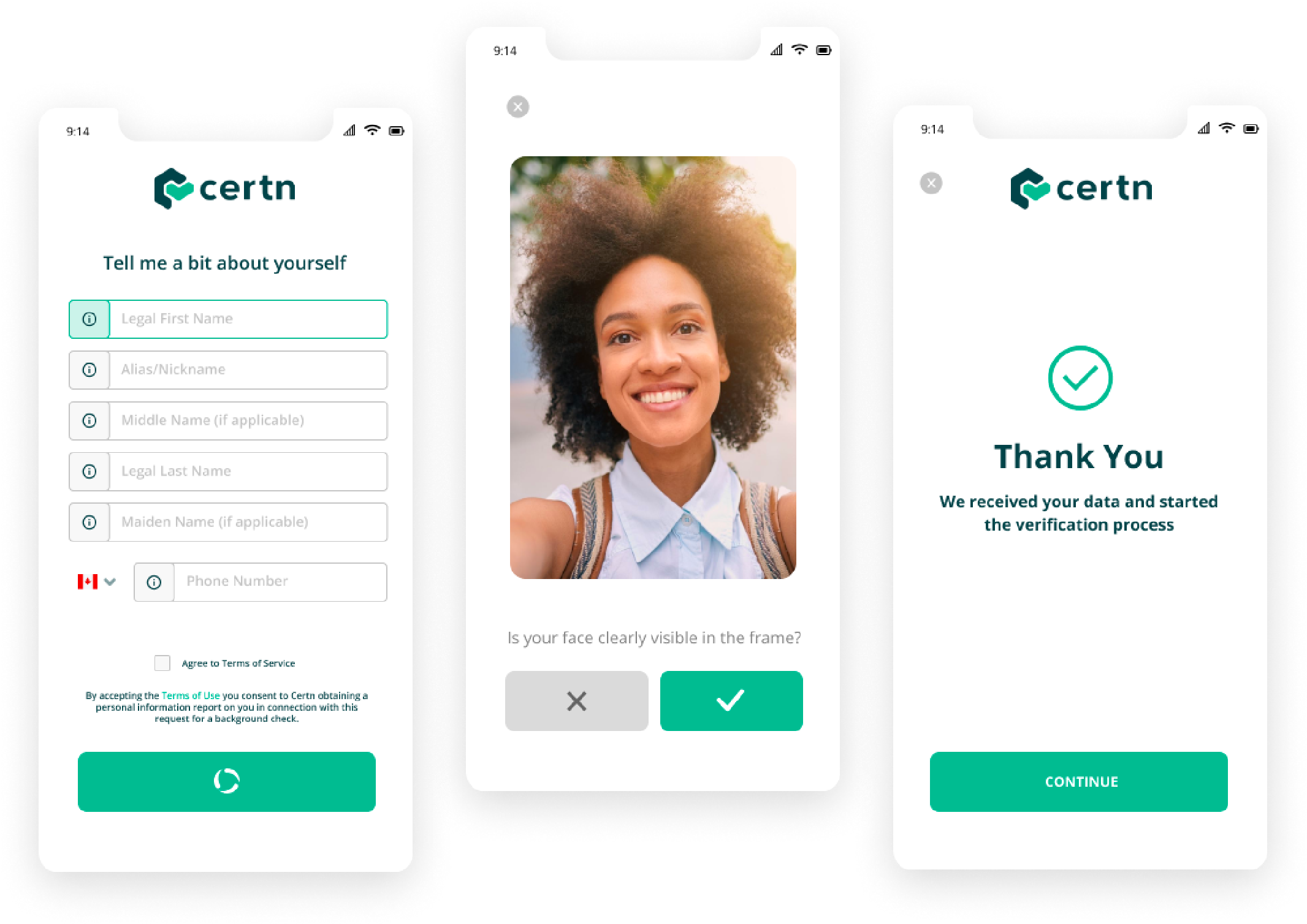 Scalability & compliance without the headaches
Due to the volatile nature of hiring trends based on seasonality, staffing agencies need a solution that is highly scalable and compliant. Simplify the process with Certn's smart background checks that feature built-in compliance across the board, so you can maintain peace of mind while instantly scaling up your volume of checks to meet demands.
Built directly into your ATS
Certn seamlessly integrates into your existing ATS systems, so you can start screening candidates in a matter of seconds.