Online Background Screening
Effortless self-serve background screening for your business.
The easy-to-use online background screening platform that makes ordering checks simple, so that you can hire faster.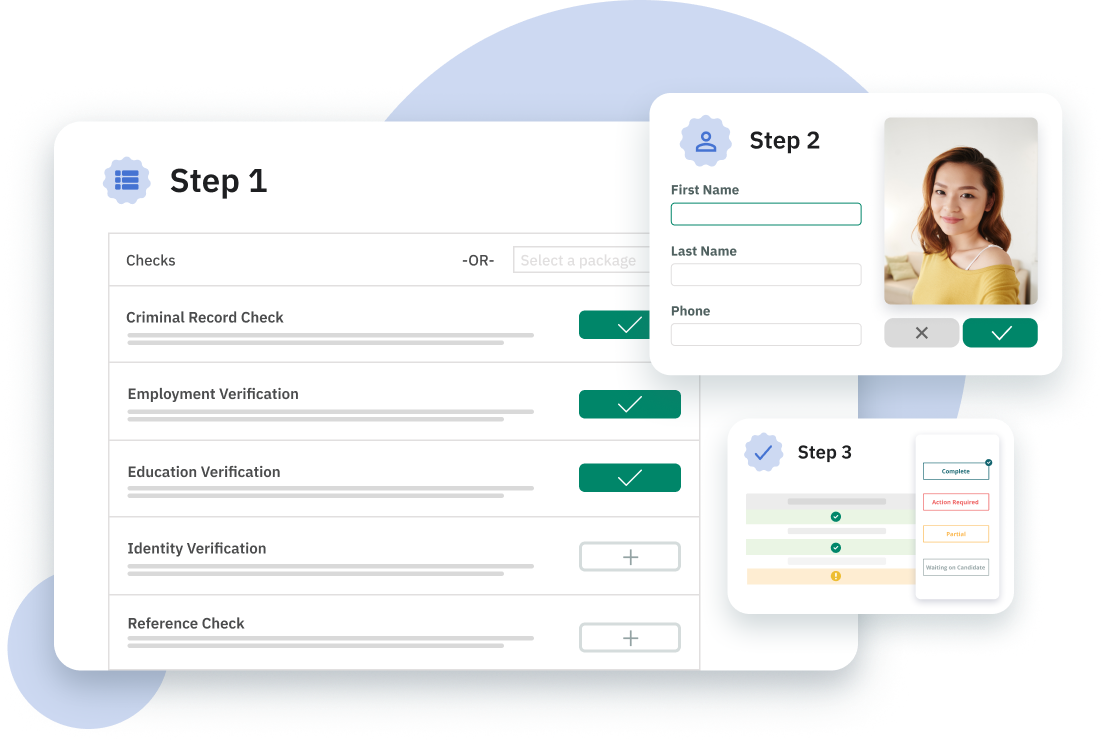 For businesses that need to run online background checks without the hassle.
Easy to Set Up
Background screening can be a bottleneck. Create your account in minutes and start screening instantly. There's no waiting, no long contracts, and no set-up fees.
Simple pay-as-you-go pricing
Built-in compliance
Build custom screening packages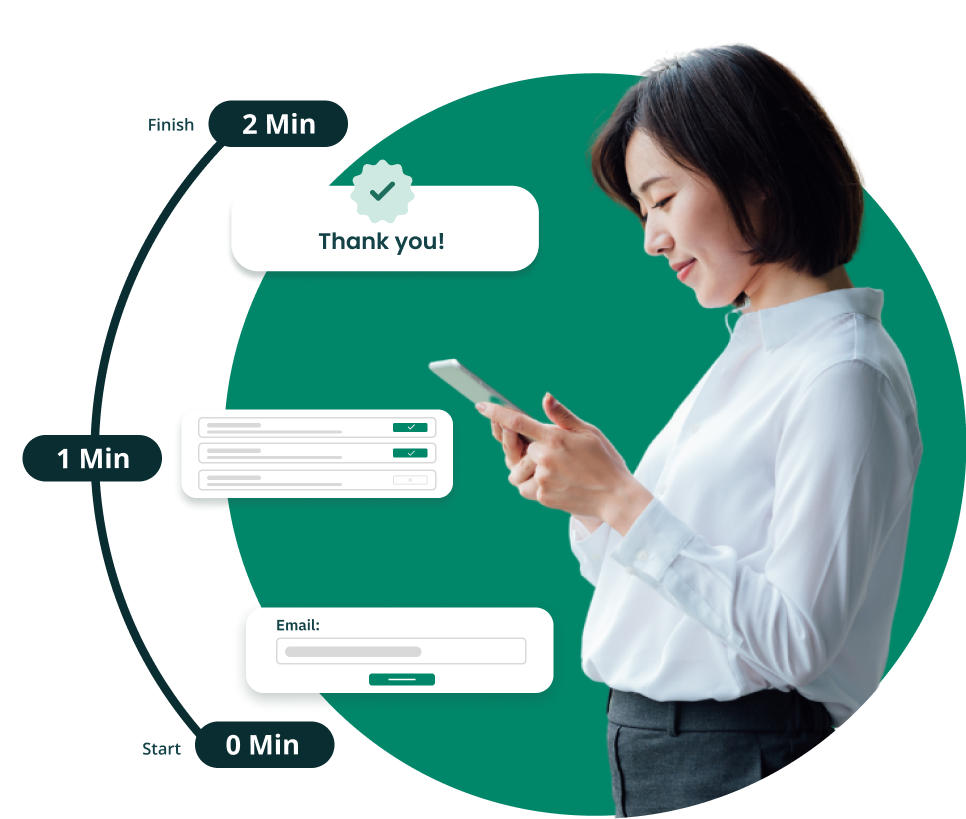 Screen Candidates in Three Easy Steps
Select the background checks you want to run from the product list.

Your candidate receives a secure email with a request to complete their background check online. You can track their progress in the dashboard.

Review consolidated reports directly in your dashboard to make fast hiring decisions.

Easy screening means faster hiring.
Spend less time waiting on background checks and more time on what matters.
Easy for you
Reduce the admin burden of screening with your all-in-one online dashboard. You can quickly track progress at a glance, without manually following up.
Save yourself time and hire up to 3x faster with:
Automated candidate reminders
Easy-to-read dashboard to check progress
Results delivered directly to your inbox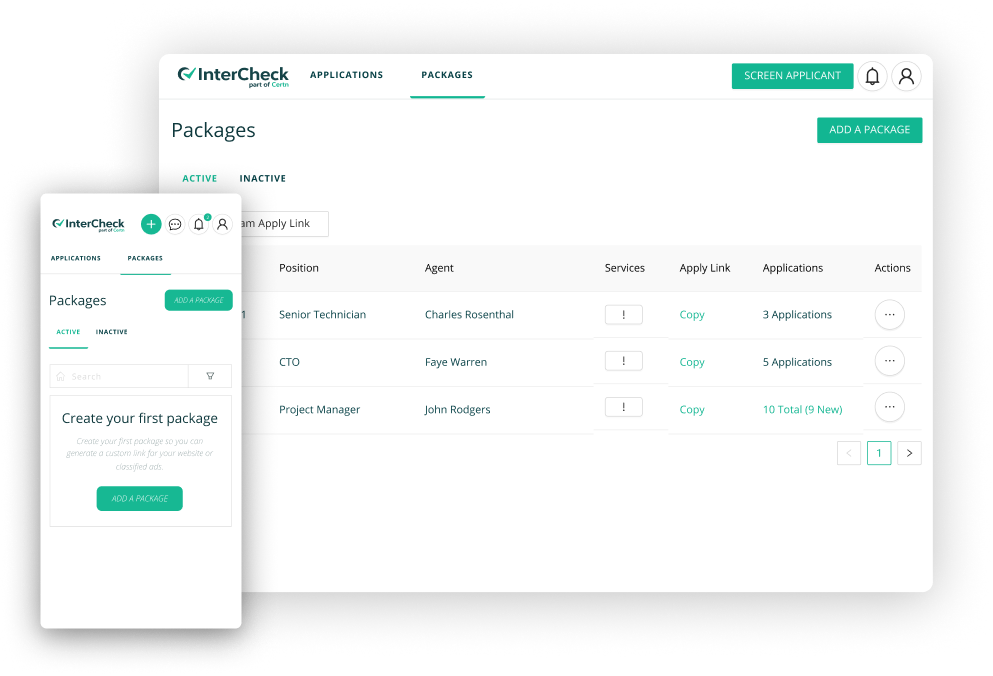 Easy for your candidates
Clunky background checks cause candidate drop-off. With Certn Intercheck, candidates can seamlessly complete their screening online in minutes. No photocopies. No faxes.
Spend less time managing checks with:
Mobile-enabled candidate experience
Instant identity verification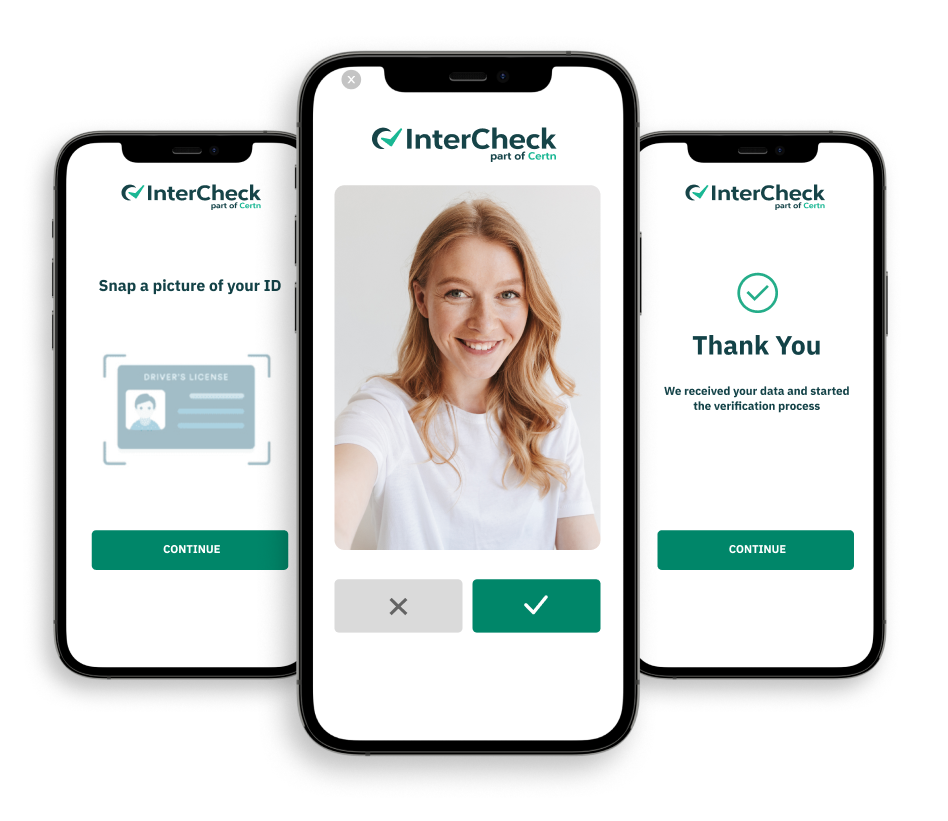 Dedicated Support for All
24/7 support is available for you and your candidates. You get access to highly-trained background screening analysts who work the same hours you do.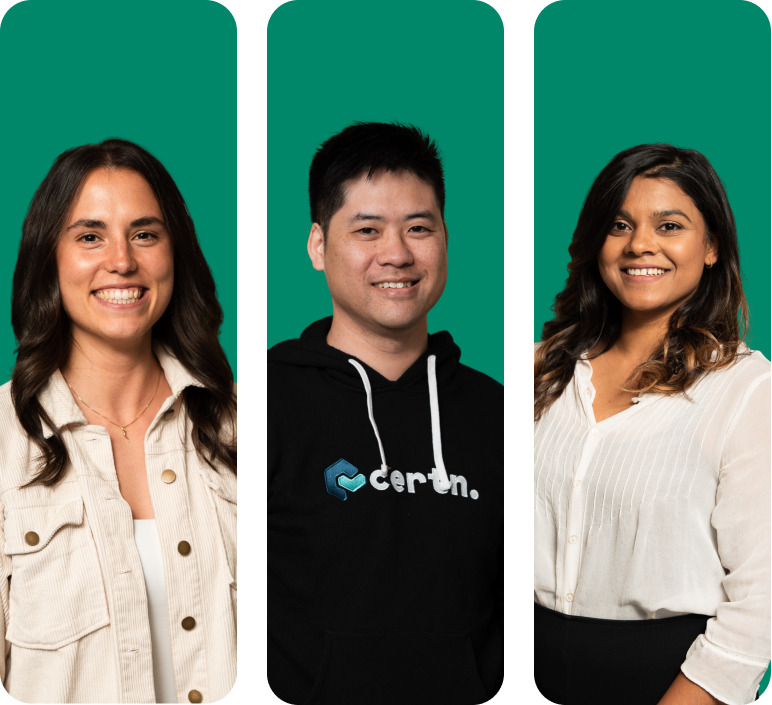 Pricing and Checks
There are no set-up fees, no minimum commitment, and no hassle.
Police Check
Perfect for businesses in Australia needing quick screening for candidates working in Australia.
$49.00
($44.55 excluding GST)
Disclosable court outcomes:
Court convictions
Court appearances
Charges
Findings of guilt with no conviction
Good behaviour bonds
Matters awaiting court hearings
Traffic offences
Social Media Check
A way to add extra context to a candidate that a criminal records check may not provide.
$70.00
($63.64 excluding GST)
Searches public profiles:
Instagram
Facebook
TikTok
LinkedIn
Twitter
Reddit
Identity Verification
Quickly verify individuals with OneID by matching their government-issued ID instantly.
$6.00
($5.54 excluding GST)
Includes:
Biometric facial recognition
Mobile experience
Recognizes government IDs
Australia Right to Work
Confirm candidate's legal work status by confirming Australian citizenship or VEVO visa check service.
$7.90
($7.18 excluding GST)
Includes:
Type of visa the individual holds
Visa grant and expiry date
Work conditions or restrictions that may apply
Additional Services
Employment Verification ($45.00)
($40.91 excluding GST)
Employment history verification that directly verifies:
Position
Dates of employment
Education Verification ($45.00)
($40.91 excluding GST)
Verifies education claims throughout multiple data sources + direct outreach to verify:
Degree received
Course of study
Dates of attendance
Credential Verification ($45.00)
($40.91 excluding GST)
Verifies credential claims throughout multiple data sources + direct outreach to the institute to verify:
Credential received
Date of issue
Softcheck – Public Criminal Record Checks ($25.00)
($20.73 excluding GST)
A search of thousands of international data sources for identification of potentially illegal behaviour, criminal activity, incidents of fraud, regulatory violations and negative media information. Includes:
Searches of country
Sanction lists
Exposed persons lists
Sex offender registries
Terrorist registries
Most wanted lists from around the globe
Phone Reference Verification ($45.00)
($40.91 excluding GST)
A telephone call to the candidate's supplied reference to answer a list of questions. A summary of the reference call is included in your report. Use a standard list of questions or provide your own.
Digital Reference Verification ($10.00)
($9.09 excluding GST)
A digital reference check includes submitting employment reference questionnaires using our standard questions or allows you to supply a customized list of questions to verify the best applicant.
Need a customized screening solution?
Talk to our experts at Certn Intercheck for information on volume discounts and custom solutions for:
Integrations and API
International Screening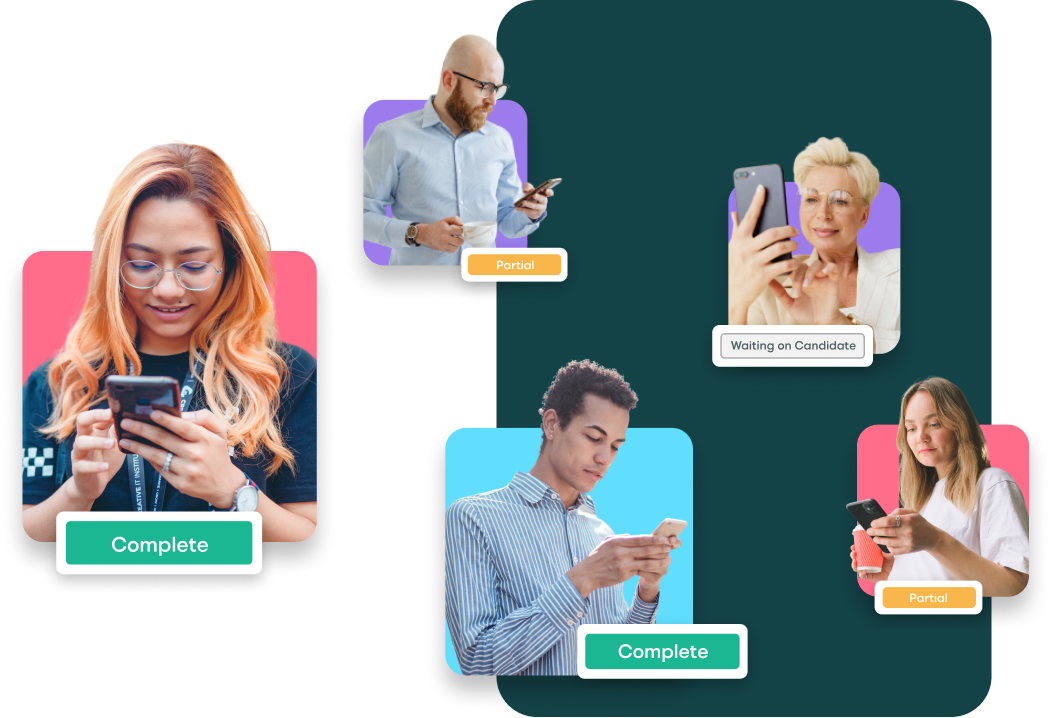 Highest Industry Compliance Standards
Stay compliant with legal obligations and regulated industries.
Our in-house compliance experts and experienced customer support teams help you maintain a compliant background screening program and ensure your success with our online background check platform.

"Consistently Rated the Easiest to Use! Over 10,000 companies trust Certn Intercheck to help them hire the right people. See why people choose Certn Intercheck over the competition."
"Seamless, very fast and cost-efficient background check solution."
"Very easy processes, like the packages and the portal. The turnaround time is very quick. Could pay a lot more for the same value."
"Easy to use. Great customer service. Easy process."
"We require background checks for all new hires. The turnaround time is super quick which helps us speed up the entire hiring process."
Ready to get started with effortless self-serve background checks?