SERVICES
Sanctions and Watchlists
Comply with industry regulations and confirm that you are not bringing on an employee who has been sanctioned or excluded from participating in health care programs.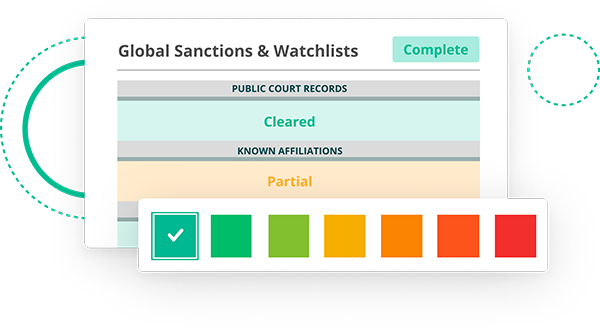 Services
Global Watch and Sanction Search
Ensure that your employees are compliant with the US Patriot Act with our global sanctions and terrorist watchlist check.
Sources you can choose to search include, but are not limited to:
Office of Inspector General (OIG)
General Services Administration (GSA)
Office of Foreign Assets control (OFAC)
System for Award Management (SAMS)
Financial Industry Regulatory Authority (FINRA)
Federal Deposit Insurance Corporation (FDIC)
The New York Stock Exchange (NYSE)
International sanctioning bodies
Law enforcement agencies
Regulatory enforcement agencies and non-regulatory agencies, including high profile person's data.
Medical Exclusion Check (Level 1)
Certn's Medical Exclusion Level 1 search. Our check is designed to help meet minimum federal requirements outlined by the federal government's OIG Compliance Program Guidance.
Rest easy knowing that Certn will verify your candidates claims across OIG, GSA, SAM, FDA, DEA, TRICARE and other federal exclusion sources, and will contact the applicant directly if there is reason to believe there is an identifying discrepancy.
Medical Exclusion Check (Level 3)
Get the full picture with Certn's gold standard exclusion screening. Our Medical Exclusion Check (Level 3) combines a basic medical sanctions search of federal agencies and disciplinary action information from multiple agencies. Our search also extends to licensing and certification agencies in all 50 states.
Receive this information in one easy-to-read report, collated by the Certn research team. Should there be any reason to believe there is an identifying discrepancy, Certn will contact the applicant directly.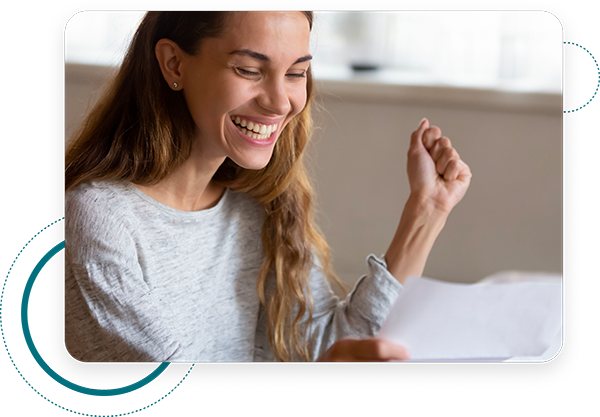 Compliance Is In Everything We Do
Certn is SOC 2, SOC 3 and ISO 27001 certified and we adhere to Fair Credit Reporting Act (FCRA) and General Data Protection Regulation (GDPR) standards.
Our in-house compliance experts and experienced customer support teams help you maintain a compliant background screening program and ensure your success with our platform.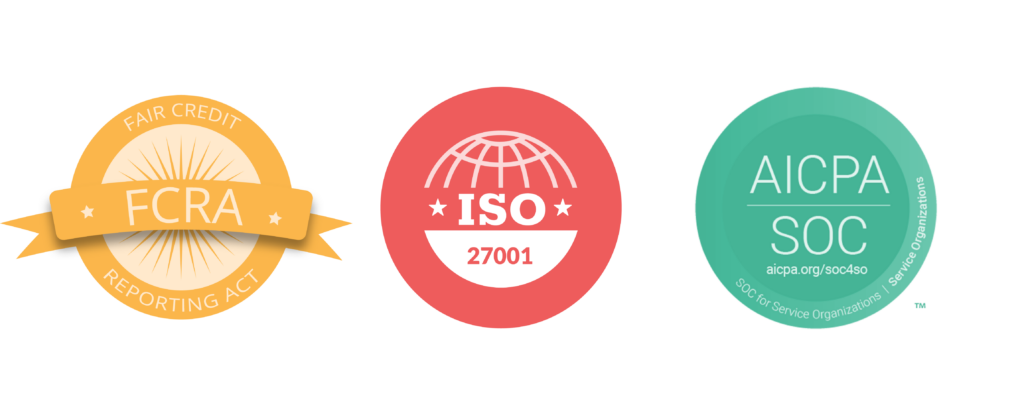 Build Trust In Your People With Certn
Decrease turnaround time and get the right people in the right seats with our smarter way to screen.