CHECKS
Motor vehicle record (MVR) checks
Ensure the safety of your drivers, employees, and everyone else with accurate pre-employment driving record checks.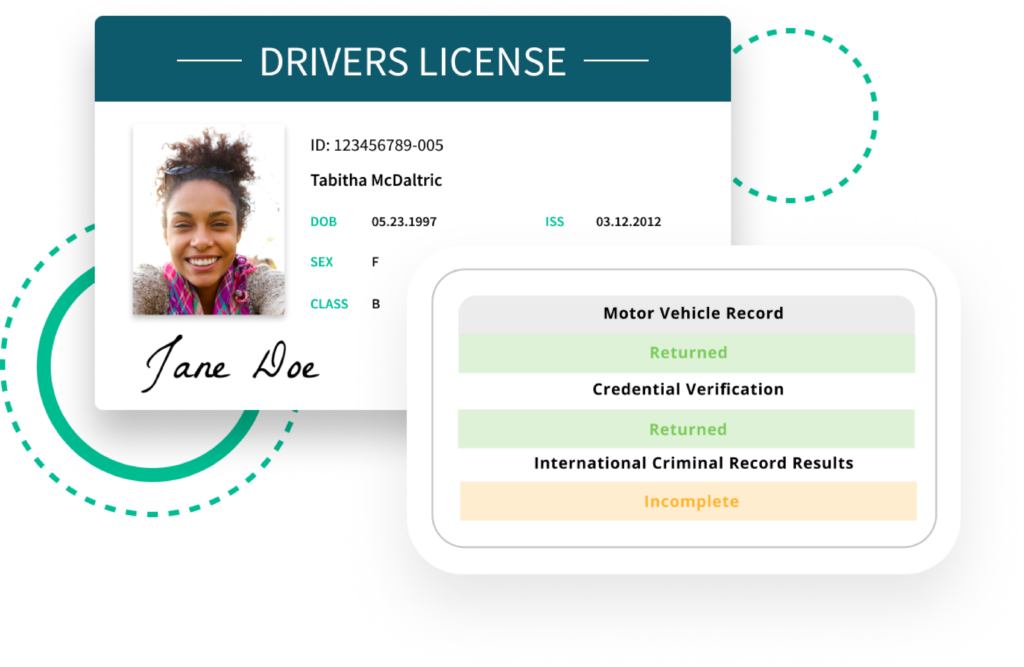 Here's why you should do a motor vehicle check on your candidates
Ensure your candidate has a clean driving record
Keep safe drivers on the road – especially if your candidate is required to drive long distances. Certn can provide motor vehicle checks, or driver's abstracts, for the US and Canada.
Maintain your organization's trust and reputation with good safety practices
Protect your organization against liabilities. This is especially important for positions such as:

Contract drivers in the gig economy
Any employee or volunteer that drives as part of their work
Commercial drivers
Delivery and courier services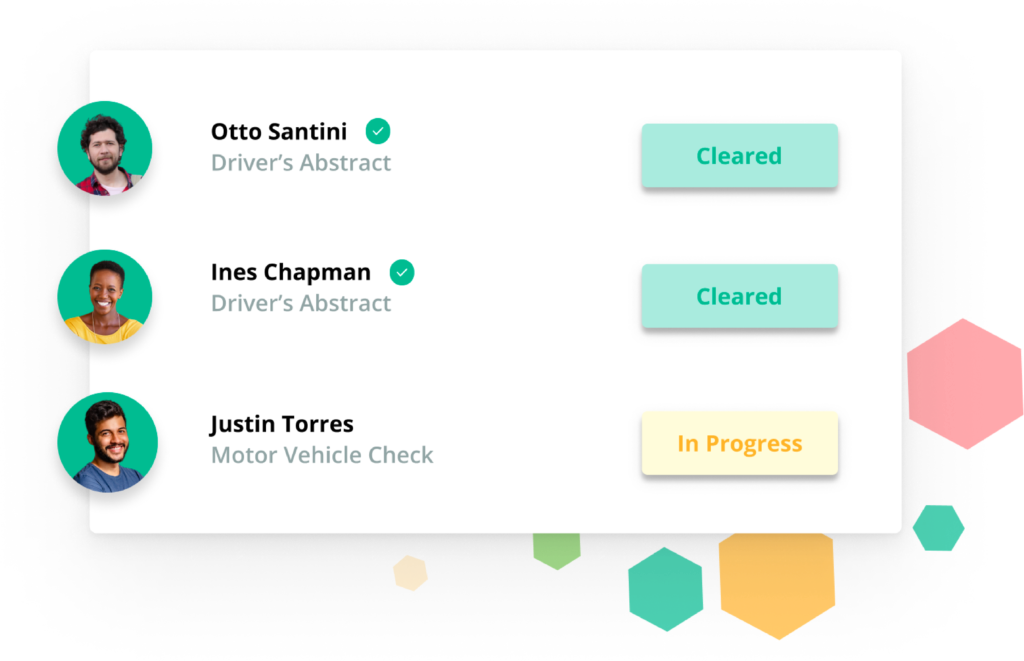 What a motor vehicle record check shows you
A motor vehicle record report shows a copy of your candidate's driving record. This includes:
License status
Traffic citations
Accident history
Additional state fees apply.
Build trust in your people with Certn's screening services.