Software & technology
Background Checks Built For Innovators
The best technology companies deserve the best background screening technology. Give your candidates a screening experience you can be proud of.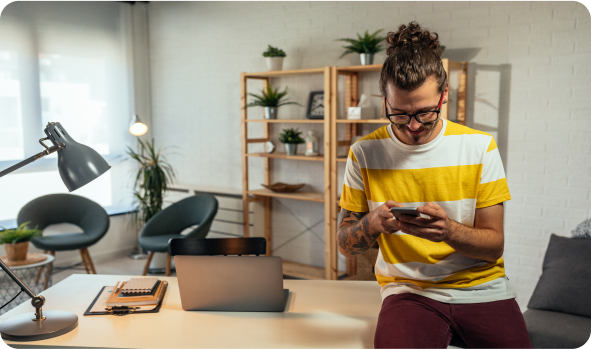 Companies Like Yours Trust Certn
A Tech-First Recruitment Experience
Having a recruitment experience that isn't just fast, but also a great experience is critical to finding the best talent in the software and technology sector. Our digital-first background checks streamline your recruitment process, helping you make faster hiring decisions.
Reduce Time to Hire: Our automated background screening makes it easy for you and your candidates, speeding up your recruitment process.
Enhance Brand Reputation: Offer a best-in-class recruitment experience that mirrors your employer brand, ensuring you win over the best candidates.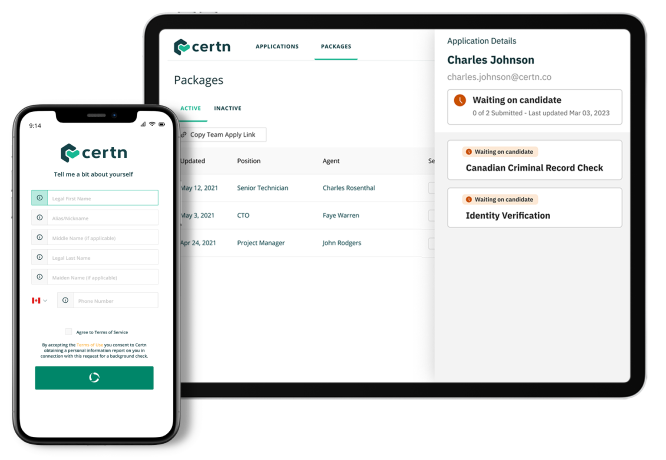 Syncs With Your Hiring Stack
Our open API easily integrates right into your current applicant tracking software (ATS). We work with partners like SmartRecruiters, Workday, Lever, and more.
Choose from pre-built partner integrations
Build packages in Certn to access in your ATS in just a click
Get integrated and start screening within minutes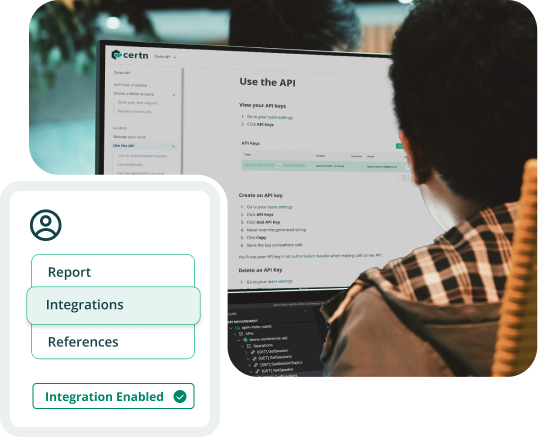 Customer Story
How SignIn Enterprise keeps workforces safe and secure
Screening Designed for
Innovative Companies
Hiring and retaining talent is easy with our seamless platform. Create packages with all the checks needed to make the right hire.
Get Started With Better Background Checks
From one check to thousands, we can meet your business where ever you are. Our solutions give you the flexibility to choose the checks that matter most to you.
Background Checks that Challenge the Status Quo
Give your candidates a hiring experience you can be proud of with our mobile-first user experience that can integrate directly into the world's most popular hiring platforms.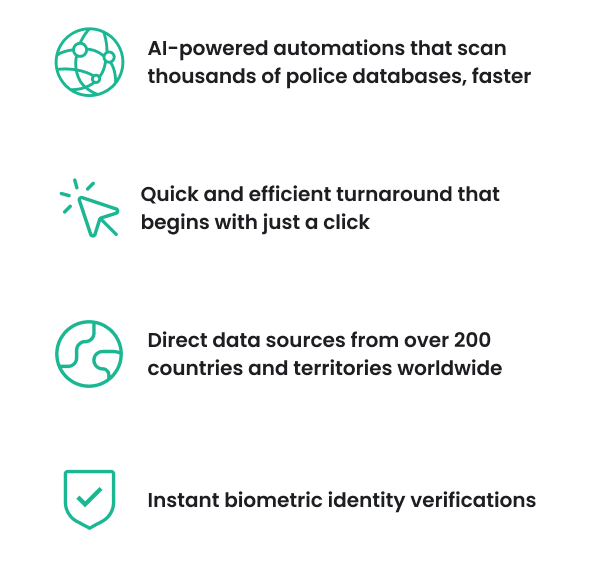 Better Results with Certn
#1
Easiest to Use
As rated by real users on G2
30%
Reduced Onboarding Costs
35%
Faster Turnaround Times
Don't just take our word for it. With 98% of our users saying they love us, we're pretty close to being almost everybody's cup of tea.
"We looked at 8 different providers, and we're so happy we made the switch to Certn! Certn integrates with our ATS to deliver faster and cheaper background checks for MYOB, with a much better candidate experience."
"Not only is the platform easy to use for all audiences, but the internal support system is beyond what we could have imagined."
"The price point is amazing, and so is the service and turnaround time. It's really a no-brainer."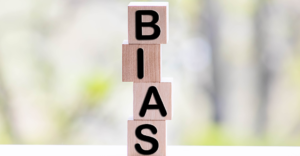 Here's how technology can actually help fight biases in hiring!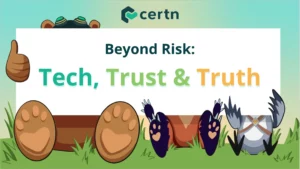 The background check industry has too long revolved around risk and safety – intimidating topics. Many of our competitors use fear and uncertainty as a selling point. But at Certn, our goal is to move away from these tactics and focus on the three Ts: Tech, Trust and Truth. It's about flipping the script – building trust rather than stoking fear.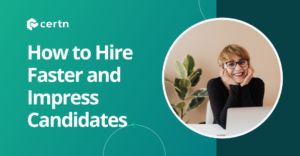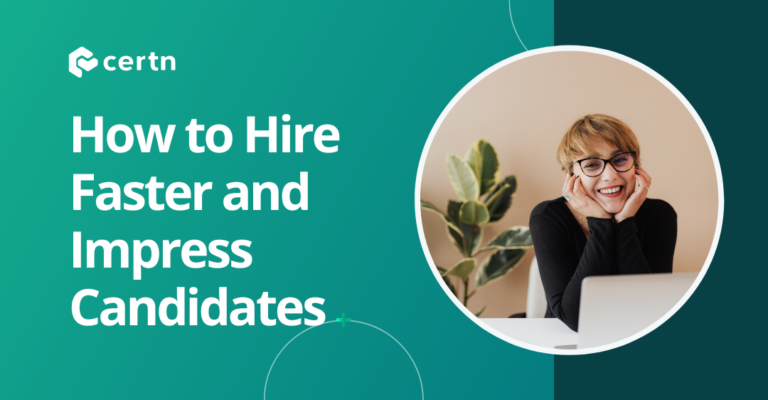 Automated hiring is a 2023 trend hiring trend that delivers better candidate experiences.
Ready to experience
the world's easiest checks?