Effortless Background
Checks To Hire The Right Candidate Faster
Speed up your recruitment process with our fully digital, self-serve solution.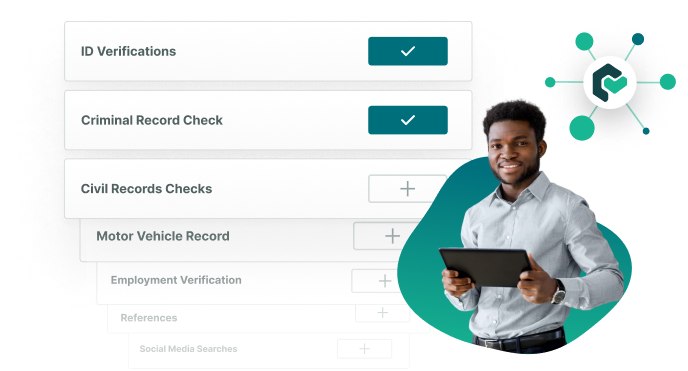 Find the right solution that works for your business.
Pay-As-You-Go
Self-Serve
Our à la carte pricing is built to help make your hiring process seamless for you and your candidates.
Hassle-free account set up
No minimum commitment
Order online & pay as you go
Easily integrate into your ATS
Sign up for free and start screening today!
+ Live chat support
Custom Solutions
Enterprise
For businesses who need to hire in high volume, or have industry-specific needs, our team is here to guide you.
Customize packages to efficiently scale hiring
No minimum commitment
Flexible pricing
Easily integrate into your ATS
Global compliance support
+ Dedicated account manager
Here's How Easy Background Screening Can Be
Get accurate screening results, faster
Our all-in-one platform reduces the time it takes to order, process, and manage background checks – meaning you get results back in minutes instead of weeks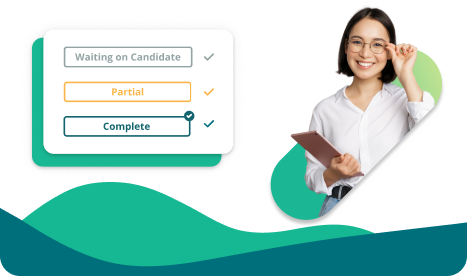 Easy to use platform for seamless candidate and user experience
The self-service portal makes ordering checks
and managing reports simple. Candidates can easily complete checks online, giving them the best end-to-end hiring experience.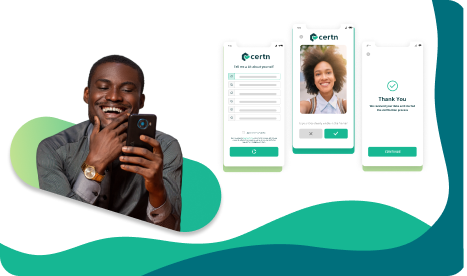 Quality Customer Service with dedicated North American Support experts
A team of dedicated support experts ensures you get accurate results, keeping you and your company compliant.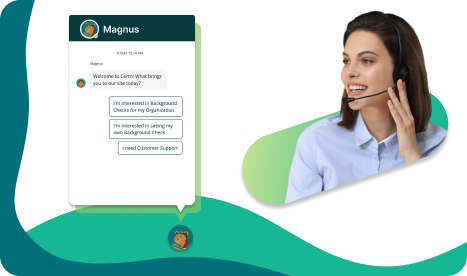 Ready To Start Screening?
Make Applicant Screening A Seamless Part Of Your Workflow
Certn integrates with your trusted applicant tracking systems. Here are a few…
Peace Of Mind Shouldn't Be Such A Hassle.
Here's how our platform has helped others unlock fast, reliable background checks according to G2 satisfaction ratings.
#1
Rated First in Compliance
97%
Ease of Doing Business With
86
User Net Promoter Score
"Extremely efficient and easy. Certn really cuts down the time on the administrative side. All I have to do is add the candidate's email and it sends it off to the candidate and provides a very clean and easy-to-read report once it is complete. "
Looking For A Custom Solution For Your Business?
Talk to our experts to learn how Certn can help.
Book Time to Talk to an Expert
Make your hiring processes fast, fair and friendly with Certn.