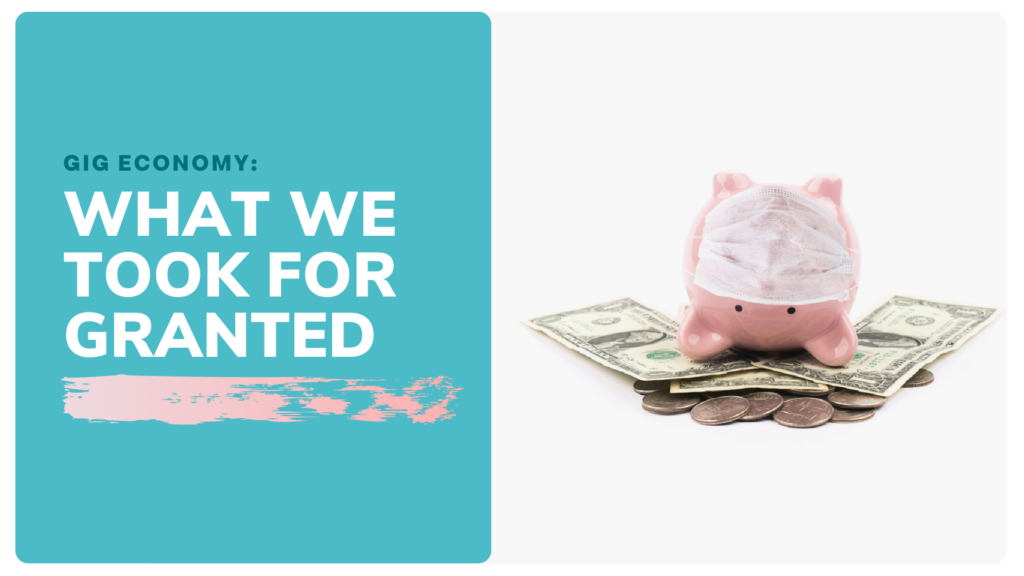 September 16th, 2020
Don't Take Gig Work for Granted
3 min read
---
We all anticipated it across various industries: the gig economy was going to be a revolution. We took it for granted. After all, there was a drastic increase in online platforms and mobile applications to provide, not just digital products and services, but actual service tasks as well such as ride-sharing, grocery delivery, pet caring, and more.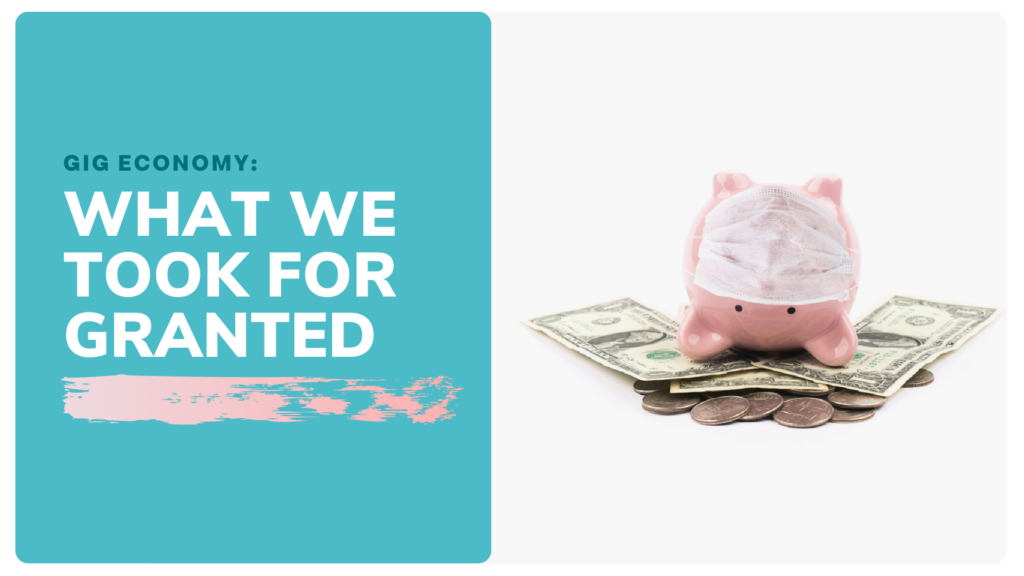 That is…until the pandemic came.
One of the most significant contributions of the gig economy to the world is added convenience. The ability to look for a gig to work on and to enjoy various products and services both in the comforts of your own home.
It's amazing to think about how many people rely on Uber and Lyft to either get to work every day, or as a major source of income.
However, like most beginnings, all aspects of the gig economy wasn't fully prepared for a crisis as dire as a pandemic. No other industry was prepared, true, but more established ones have already experienced some kind of major challenge before. Not the gig economy.
Another huge factor is the nature of gig working. Gig economy workers are freelancers, and as such, they do not follow traditional work arrangements or contracts. They are not as compelled to perform a task if they're not currently up for it. Similarly, whether the landscape changes or not, companies are not compelled to provide either compensation, or medical coverage.
Hence, there's a significant decrease in active gig workers with no concrete means for their companies and platforms to force them to provide service, even if the demand for it is too high, especially with ongoing issues of the wage disparity between the executives and gig workers.
We have found out the hard way that gig working has yet to find the stability it needs to provide a viable and steady stream of income, come rain or shine.
Has GIG imploded? We think not…
Things Will Look Different, But Opportunity Awaits
Fortunately, each challenge works as a lesson as well. Contactless transactions and various safety protocols are being newly enforced by the day.
Gig worker rates are also being adjusted in order to provide better compensation and benefits.
Online platforms and "job marketplaces" are also motivating traditional companies to consider transitioning to remote working setups and increase employee autonomy.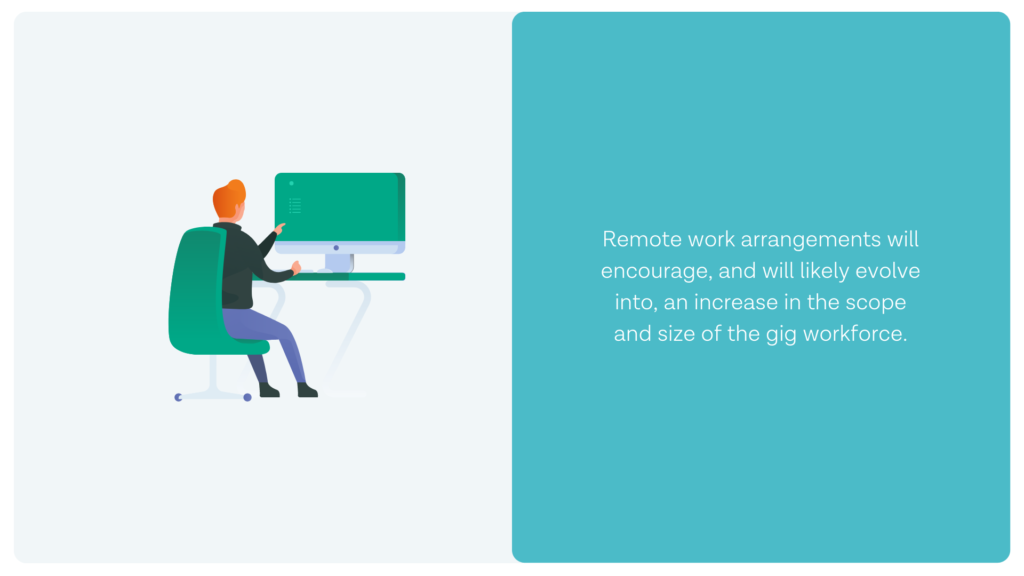 The Future of Gig Working
We've all been hit hard by the global pandemic, but gig workers seem to have experienced a debilitating blow. Here are the changes that we expect the gig economy to undergo in a post-pandemic world:
Automation will play a major role. Automation will change how projects are going to be delegated and performed. The question is, will this emerging technology work to support gig workers, or is it actually the other way around?
Remote working options will become available across various job positions. There will be an increase in executive and management positions available for remote working. Only time will tell if this shift will extend beyond a traditional employment contract (with the added workplace flexibility), or go full-on freelancing, much like how consulting gigs work these days.
There will (hopefully) be less stigma. Gig workers are exposed to constant biases and misconceptions, but as more and more professionals enter the scene, we believe that the stigma will eventually fade away and be replaced with a more in-depth understanding of what it is really about.
Benefits will catch up. We all deserve proper compensation and benefits. However, there are still, sadly, a lot of loopholes in current labor laws, and related regulations that expose gig workers to exploitation by bigger companies. We expect these regulations to be amended soon in order for gig workers to enjoy equal benefits and privileges as traditional employees.
Gig worker unions will be formed. In relation to the previous point, there's currently no law that allows gig workers to unionize, but we expect this might change soon enough, as more people call for change.
The gig economy failed to account for the challenges that a large-scale crisis might bring to their current risk mitigation plans. Fortunately, the response has also been quick.
We are already seeing adjustments being made to ensure that the gig economy and its millions of workers worldwide will survive these trying times.
Only time will tell what the post-pandemic world will look like. For now, the future seems to be brighter each day for gig workers. The gig revolution lives on!