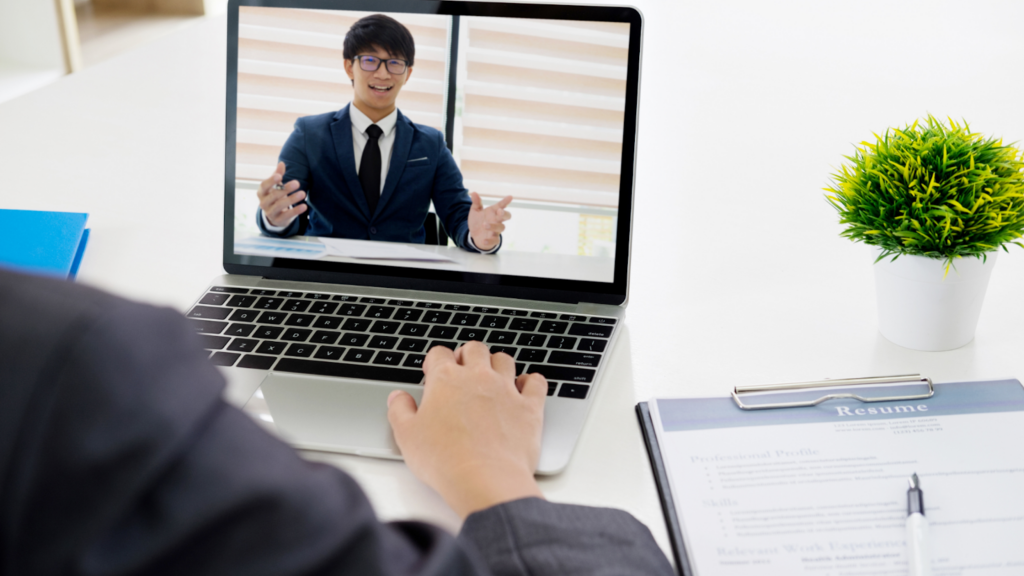 May 20th, 2021
5 Tips to Help You Prepare for Your Next Virtual Interview
4 min read
---
Technology over the last year has drastically increased because of the global pandemic. Now more than ever, people are looking for new ways to have authentic connections with others as social gatherings continue to be limited. Not only are people looking to utilize digital platforms to stay connected with family and friends, but businesses have needed to pivot their strategies in order to stay relevant in a world that is shifting to digital.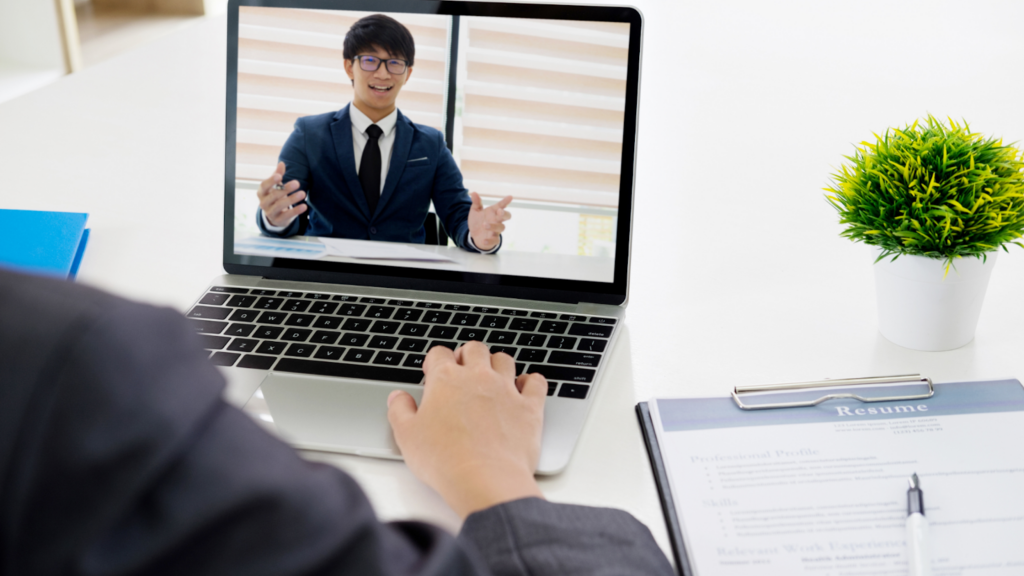 Platforms like Zoom, Microsoft Teams, and Google Hangouts have grown in popularity amongst businesses that have been incorporating video into their hiring process to stay afloat. 78% of corporate companies now use video calling in their everyday communication to connect with current and potential employees. As a result, digital interviews are becoming more of a common first-round screening tool used by employers. For candidates who are unfamiliar with the process, it can be a nerve-wracking experience.
This blog will highlight our top 5 tips to help you ace your next digital interview.
1. Test your technology beforehand
Sometimes, even the most advanced software can experience technical errors. Both visual and audio glitches can not only be distracting during an interview but can also interrupt communication between both parties. Some of the most common problems people face during a video call are:
Losing internet connection
Audio problems
Unclear visuals
Not keeping software up-to-date
When you're interviewing for a position remotely, the goal is to convince your interviewer that you are the best person for the job. The most important aspect of navigating a successful virtual interview is preparation. Before your interview is scheduled to begin, log onto the video platform to test both your microphone and speakers. The last thing you want is an issue during your interview.
2. Be aware of body language
The importance of body language during a digital interview can provide insight into the candidate's personality, and for employers, is an important tool in assessing whether a candidate will be well-suited to the role. Dr. Albert Mehrabian author of Silent Messages studied non-verbal communication and found:
7% of messages communicated are conveyed through words
38% of messages communicated are conveyed through vocal elements
55% of messages communicated are conveyed through nonverbal elements
Nonverbal communications consist of nonverbal behaviours or cues such as facial expressions, body language, gestures, touch, and eye contact. These cues can be easily observed by employers during a digital interview, so it is important to be aware of how you may be communicating messages without even speaking.
Patti Wood, body language expert states, "A candidate can give out thousands of non-verbal cues within the first minute of meeting a hiring manager, and those messages make more of an impact than the words that you use during the interview, […] Our body language says a lot about who we are and our emotional state, and poor body language often sends a message that we are stressed or fearful."
A few ways that Wood recommends you can become more aware of your body language is to:
Sit up straight and don't cross your arms
Keep your hands away from your hair
Don't fidget

3. Do your research
Doing your research on a company before your digital interview is essential. Glassdoor and Indeed are tools that you can use to access key insight into potential employers that can help you get a headstart on the company and prepare for questions they might ask during the interview.
If a company is typically known to conduct background screening, like those offered by Certn, including Education Verification, Criminal Record Checks, or ID Verification, it allows you as a candidate to be prepared if anything were to arise.
In our blog Why You Shouldn't Be Intimidated to Complete a Background Check, we discussed how background checks don't need to be an intimidating process but can help you be transparent with potential employers from the beginning. Here are a few things to look out for during your research before your interview:
Employee reviews
Explore the companies social media channels
Scan industry news where the company is mentioned
Researching the history and trajectory of a company ahead of your interview will help you come more prepared and have a better understanding of the company.
4. Dress the part
Over the past year, dress attire for work has changed drastically as offices shift to work-from-home models. While casual work attire is now more widely accepted, it's still important to dress the part during an interview, as it will be one of the first impressions that the hiring manager will have.
Adecco, a human resource consulting company, found that 75% of millennials failed to wear appropriate work attire which provides candidates who dress the part to have a competitive advantage. Having a staple piece in your closet that makes you feel both confident and professional can allow employers to have a positive, lasting first impression of you.
5. Prepare questions to ask in advance
Once you've done your research on the company and have some knowledge or at least some opinions on your potential employer, it's important to have some questions lined up and ready to ask. It's much better to walk out of an interview having had some insightful conversations that will help you decide on whether or not to work there, rather than walking away with stock answers and false promises.

Here are some questions you can ask your hiring manager after the interview:
What are some of the day-to-day responsibilities of this role?
How has the position changed over time?
Can you describe the work culture?
You don't want to let your potential employer have the advantage of being the only one asking questions – it's important to get some of your own information too!
Conclusion
The use of digital interviewing has become more common as a first-round screening tool for both employers and candidates.
The candidate experience is changing and those who are unfamiliar with this process or aren't prepared in advance for a digital interview could miss an opportunity to work for an organization that they may have been a good fit for. As the candidate pool continues to grow, there is no reason to feel stressed about your next digital Interview if you've carefully prepared and a good understanding of what to expect.
To stay up-to-date on background screening and industry news that can help you stay ready for your next interview, follow our social media channels!