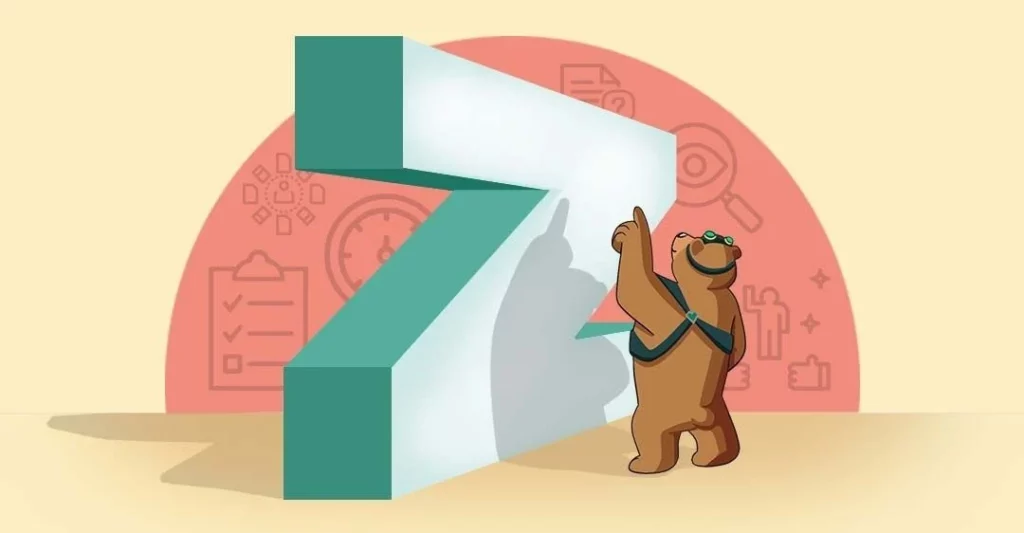 May 6th, 2021
Why Gen Z is Holding Employers Accountable
4 min read
---
Times are changing with how the world looks at the regular 9-5 job. Not only did the world quickly adapt to a digital landscape because of the uncertainty of the global pandemic, but the interview processes for both employers and potential employees have also taken a different turn.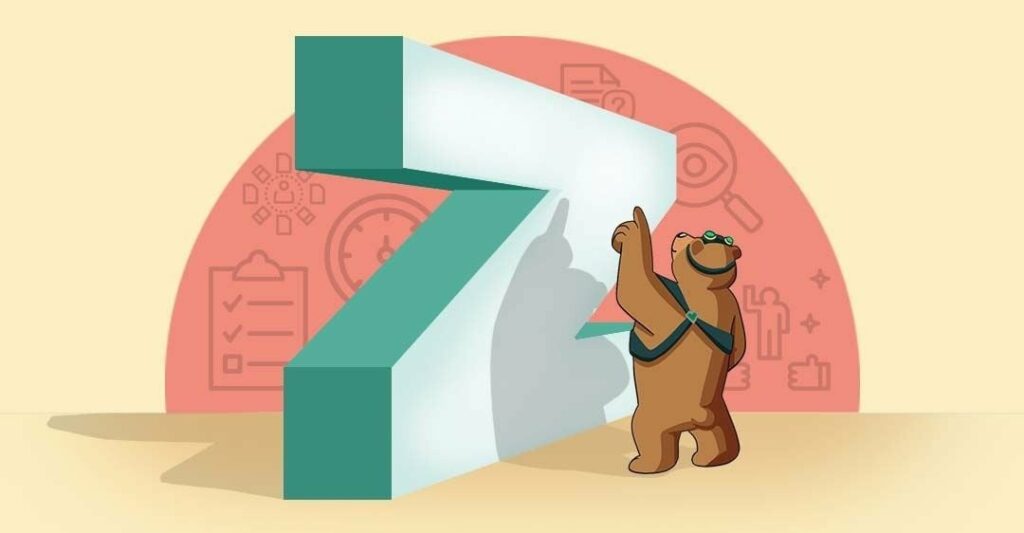 Virtual interviews have increased during the pandemic by 86%, as employers look for new ways to hire talent in order to stay afloat during the economic uncertainty. The hiring processes have shifted to more remote settings, not only changing the expectations of employers during the interview process but also allowing for the next generation of those entering the workforce, Gen-Z, to challenge the ideologies of society.
The newest generation of graduates and entry-level workers are pushing established businesses to think differently about their hiring processes and how they treat current employees. Gen-Z, comprising individuals born between 1997 – 2010, are making their presence felt in the corporate world by shaking up the ordinary and making their voices heard.
The Society for Human Resource Management (SHRM) states these are some of the common characteristics in Gen-Z when it comes to work culture: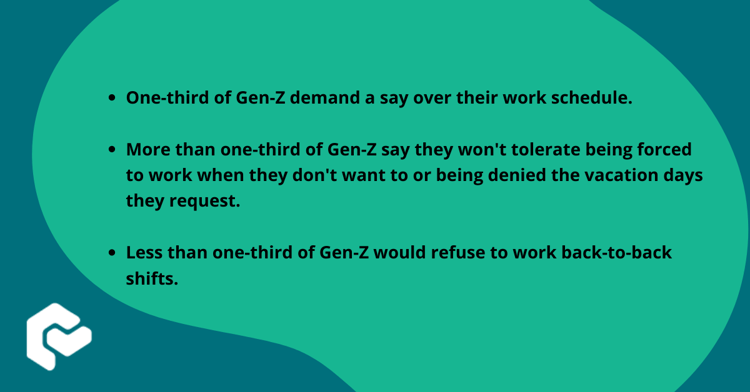 Each generation that has come into the workforce brings their own set of values and behaviours which influences their view of the world. Gen-Z is a generation that was built off of technology and the internet. They're a generation that is looking to hold employers accountable and challenge them to continue to move forward with the times.
In this blog post, we'll look at how Gen-Z is keeping employers accountable, what it takes to recruit members of Gen-Z into your organization, and how you can create a positive working environment with background screening.
They Expect Top Tier Technology
Keeping an eye on the technology used throughout your organization is critical if you want your business to stay ahead with the next generation entering the workforce. Forward-thinking organizations need to be ready for these changes and be able to adapt to new technologies that streamline and automate current practices. Gen-Z is a generation driven by technology, so much that 91% say the technology would influence job choice among similar employment offers.
The hiring process is the first impression a candidate gets of your organization. With Gen-Z focused on technological advancement, making sure that your hiring process incorporates technology like Employment Verification, Criminal Record Checks, and Education Verification allows for more user-friendly experiences, giving you the ability to access them faster than manually verifying a candidate.
Gen-Z candidates, aged 18 to 23 years of age, have been shaped by the internet and technology. They are more digitally savvy and expect your business' hiring process to be equally advanced. Nearly 82% of Gen-Z candidates seeking work expect the hiring process to take no longer than two weeks and prefer for the communication to be as transparent as possible. If you're looking to recruit and build a strong team, especially during a digital shift, you will need to update your hiring process for the upcoming generation of talent.
They Demand Job Security
In January 2021, nearly 251,000 jobs in essential industries across Canada such as retail, accommodation, and food services have been terminated as the economy continues to recover from the pandemic. Many of those losing their jobs were Gen-Zers who were either in the midst of graduating from college or they were just breaking into the workforce. According to Anna Blue, co-executive director of Girl Up, the pandemic wasn't the first tragic event Gen-Z has witnessed or been part of.
"Gen Z were most directly affected as children by the economic crash that started in 2008, […] They are the generation who watched people around them lose jobs, lose homes, lose their 401(k)s and retirement accounts. They want something that feels safe because of what they witnessed. So they're more interested in salary and benefits and things like that." -Anna Blue
With the economy recovering and restrictions slowly being lifted throughout different parts of the world, there will be a fast increase in hiring within essential industries. Employment in retail trade has already seen an increase of 4.5% as well as those working in hospitality and food services by 2.4%. As the hiring pool of candidates continues to grow with alleviated pandemic restrictions, it's important that your company is able to provide fast, accurate, and user-friendly background screening results to Gen-Z candidates. Providing them with a quick turnaround time will give them peace of mind on where they stand during the hiring process.
They Prioritize Safety & a Diverse Work Culture
Gen-Z is a generation that looks for employers that are advocates on issues that they find important to them. They want to feel safe and work with individuals that are diverse. They are the most diverse generation in history as 25% are Hispanic, 14% are African-American and 6% are Asian, according to studies led by the Pew Research Center. Gen-Z wants the ability to express themselves in a safe space and seek out employers that are creating an environment that is built off of trust, safety, diversity, equity and inclusion.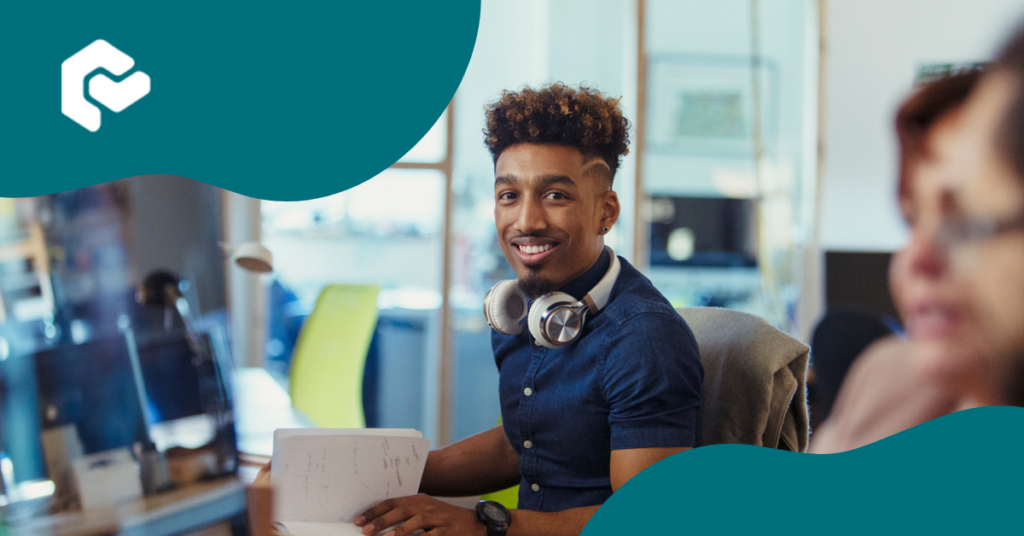 Background checks positively affect an organization's safety and culture by improving employee trust. Regularly implementing background checks to create a culture where all employees can feel safe and be able to trust one another is important to the next generation entering the workforce. When you implement background checks from the early stages of the candidate experience, you'll build a culture where trust and safety are at the forefront by:
Reducing employee stress
Increasing productivity
Having employees that are engaged with one another
Reducing burnout.
Hiring and understanding Gen-Z candidates will be easier and more successful when you're armed with the tools to engage and recruit. Ensuring a safe, diverse and inclusive space is essential for companies that want to be on top of the evolving needs of Gen-Z.
The Future
A new generation of young professionals is entering the workforce with goals and values that are different than the last. It's no secret that Gen-Z values companies that are socially aware, diverse, inclusive, and community-oriented.
In order to attract this demographic, it is important for companies to understand that their workplace culture and technology must match Gen-Z''s expectations.
Ready to make sure your business is staying up to date with the next generation? We have a variety of solutions, including Employment Verification, Credit Checks, and Education Verification that can help your business create a culture approved by Gen-Z!
Book a demo with one of our industry experts and learn how your business can stay one step ahead and ready for the new digital era with smart background screening solutions.
Book a Demo Today