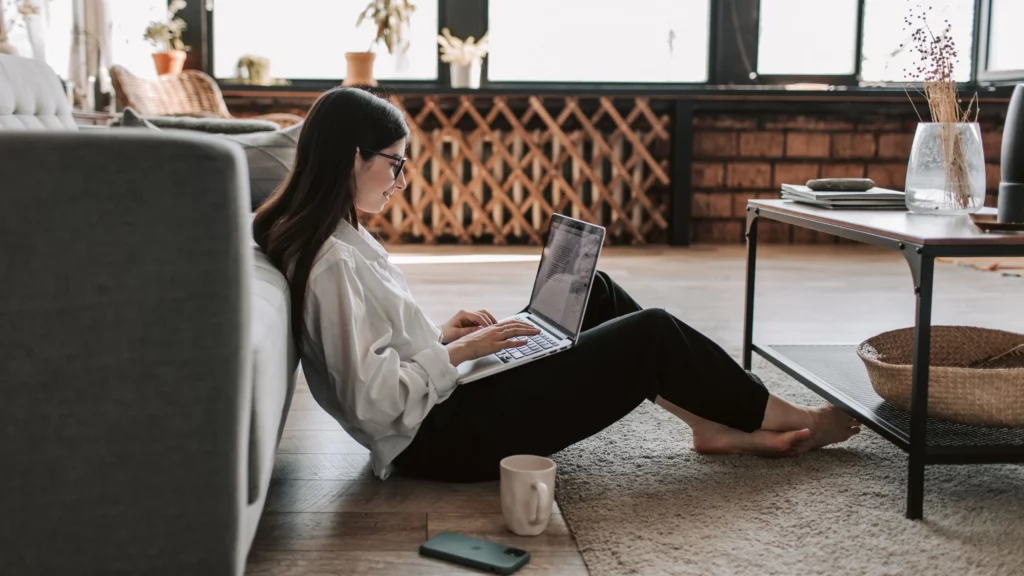 January 7th, 2021
Solve These 6 Retail Recruitment Struggles
4 min read
If you're reading this, take a deep breath – you've made it through 2020; arguably one of the most paradigm shifting years of recent human history. The pandemic put our global economy at a stand-still, forced millions of people out of jobs, and the way we work might have changed forever.
With that said, the businesses that made it through not only just survived, but many even thrived. For example: tech-centric companies grew in valuation over hundreds of percent in the stock market.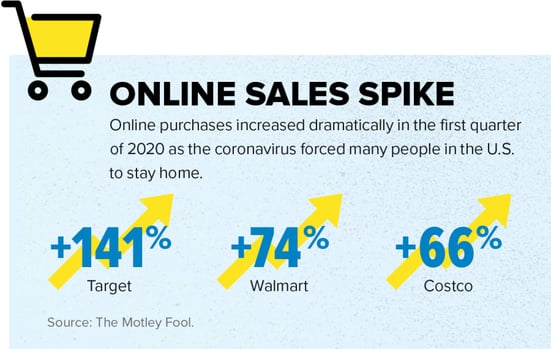 How could this be? 
The virus acted as a catalyst for existing businesses to expedite their rate of inevitable change. Countless retailers started innovating (e.g. adopting eCommerce business models, hosting virtual events, etc.) in order to keep their businesses open. Furthermore, forward-thinking companies have completely revamped their onboarding processes allowing them to appeal to the best talent globally. With all-time unemployment highs in 2020, people are eager to work, as companies are preparing to hire at scale. Needless to say, competition for talent will be stiff, so we leave you with a few strategies in preparation for the upcoming hiring surge in 2021 to stay ahead of the hiring curve.
1. A digital hiring process means back to the basics
How should you prepare? 
In-person job interviews are on pause, and will be for quite a while. The days of having a candidate firmly shake your hand to display their confidence are over – in fact, these days have been out of date ever since the term "#Elbump" was coined.
Joe and Bernie awkwardly 'Elbumping' at the Democratic presidential debate.
Virtual hiring processes have now become the norm, and video interviews are no longer used exclusively to conduct the initial screening of candidates. Rather, video interviews are now the primary means to interview applicants throughout the entire interview process.
According to insights from LinkedIn, 81% of talent professionals agree virtual recruiting will continue post-COVID and 70% of talent professionals say virtual recruiting will become the new standard.
With this shift, there will also be a need for companies to focus on virtual candidate engagement and creating a strong candidate experience online.
2. Make flexibility a priority when hiring 
Flexible work schedules and how we work has become increasingly important for candidates over the past few years. In fact, more than 40% of workers say they seriously consider how a position will affect their work-life balance. However, 2020 proved that offering employees flexibility and the ability to work from home is not only possible but effective.
But how does this apply to the floor workers within retail?
Take for example, Mountain Equipment Co-op (MEC), a chain of Canadian retail stores that sells outdoor recreation gear and clothing. MEC puts their money where their mouth is when it comes to employees' work-life balance by giving employees paid days off to go outdoors. Leaving work early for family reasons or running home to let the cable guy in are perfectly acceptable. As a result, MEC employees are happy to work on evenings or weekends and feel less pressure when they come into work.
Expect companies to offer, and candidates to expect work flexibility, as remote work becomes more of a normal occurrence in 2021.
3. Hire your customers
This one seems to be overlooked by many recruiters. For a cohesive, positive, and convincing brand identity, you need your employees to share the excitement you have about working at your store. What better way to ensure this enthusiasm than by hiring your loyalist customers?
Your regular customers are already convinced by your products and are always keen to hear about new offers. Making them a part of the team enables them to share their passion for your brand professionally.
Like we always say, customers make the perfect brand ambassadors.
4. Invest in the right recruitment channels
Recruitment and talent analytics can help you track and evaluate which of your recruitment channels brings in the highest numbers of qualified candidates. Once you know what works, you can invest more time and money into it. For example, if you're getting great hires through employee referrals, it would be wise to develop your referral recruiting scheme.
For this to work, you need to consistently collect data on all your candidates and employees. This includes evaluating the performance of new employees, especially during the first three months, to see whether the recruitment channel produced a good fit.
5. Incentivize your employees for referrals 
Not only are employee referrals 3-4x more likely to get hired, they hold the best return on investment of any other hiring method. Incentivize your team to recruit their connections with a referral program by offering monetary rewards for hired referrals. Pay out your employees 90 days after your new hire starts to make sure they stick around, and make sure all of your employees know about the offering – this is what we do at Certn!
If monetary rewards aren't feasible, other types of incentives — like extra vacation days — are just as effective. Ensure you keep reminding employees that their referrals are welcome, and previous retail experience isn't necessary.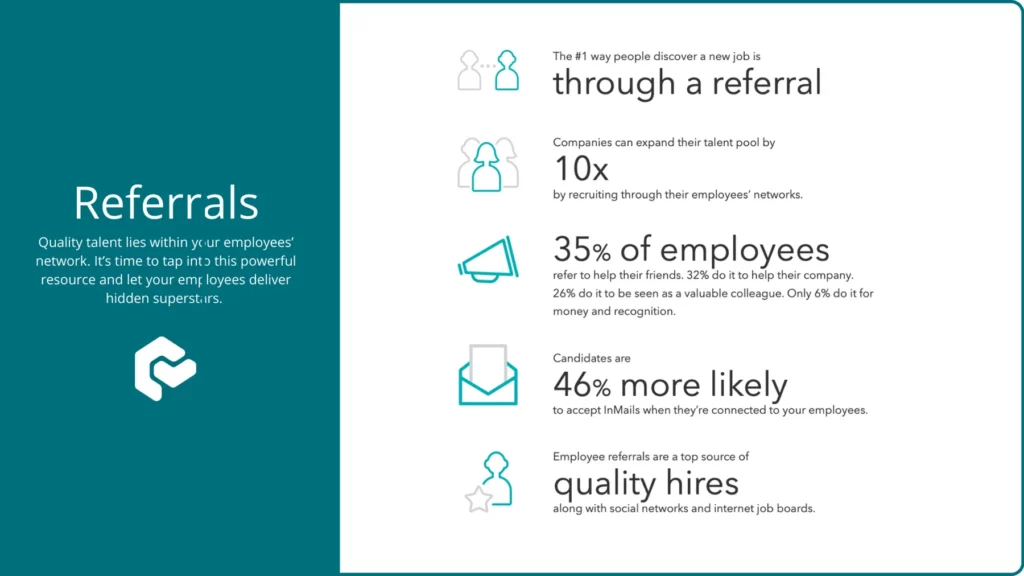 6. Strengthen your technology stack 
The tech industry is one of the most attractive and fastest growing industries with 12.1 million current employees. The technology industry is appealing to many for several reasons — they're primarily forward thinking, they offer job security, and there are plenty of growth opportunities — that can easily be adopted by your business, with the right technology in place.
The best way to offer a forward-thinking environment is to implement technology where manual processes exist. For example, retail businesses have pivoted to a digital-first selling strategy due to the pandemic, which drew record profitability. Those changes were adjustments made due to consumer expectations, so why not do the same for your applicants?
Think about the processes that your retailer goes through everyday. Here are some questions worth asking:
Do you have an ATS (applicant tracking system) to keep track of your customers?
Have you implemented a recruitment process to reduce friction when hiring and onboarding remotely?
Are you utilizing payroll software to shave hours off your HR team's time?
Are you using a fast, friendly, and comprehensive screening software that can fully automate the screening process and provide you with accurate reports within minutes – from anywhere in the world? Check out Certn's solutions here.

Adopting user-friendly technologies can make your business a much more attractive place to work to those inside and outside the retail industry.
The retail sector is full of promise, you just need to be on the right side of change. Focus on what makes working for your company better than working for any other company will win you top talent in 2021 and beyond.
If you've made it this far, we have a hunch that you might be hiring. And if that's the case, we want to help you!
Consider this, Harvard Business Review estimates that 80% of retention issues can be traced to poor decisions in hiring. Interviewing online helps talent acquisition teams enhance their recruiter efficiency which improves the quality of their hiring. By devoting more time to getting to know these candidates virtually, this helps recruiters better identify qualified candidates. However, the best way to make absolutely sure that your candidates won't pose a potential risk to the company is to have them screened.
If you want to learn more about how we can help with your hiring process, schedule a free demo with us today!