Order Your Personal
Police Check Today
Skip the police station and get results online with Certn's fast and secure background check service.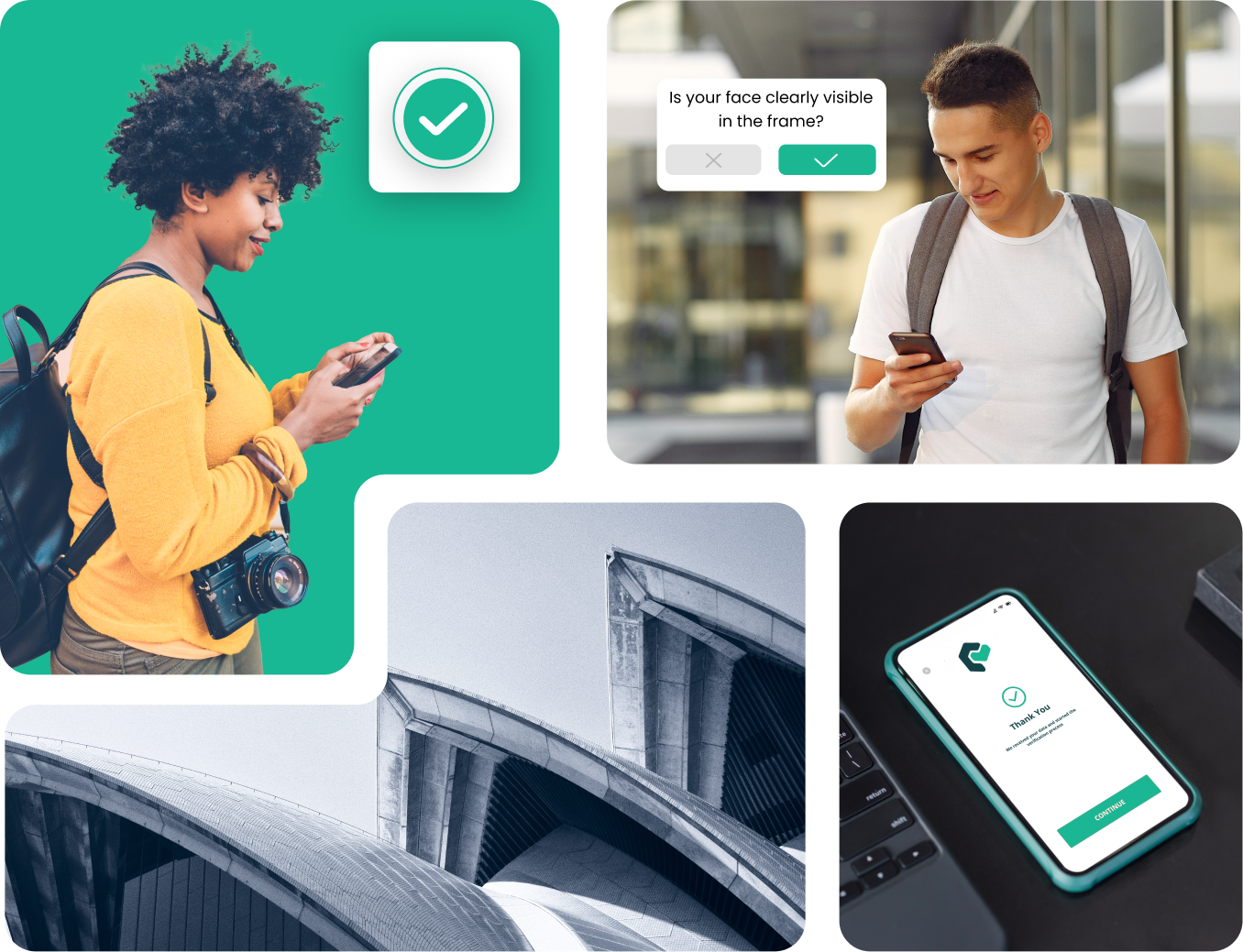 Submit Your Application
in Minutes
Australia-Wide Police Checking
Since 2011, InterCheck, a Certn company, has been accredited to provide police checks across all states and territories. Our official ACIC certificate is accepted and recognised Australia-wide.
Western Australia
Northern Territory
Queensland
New South Wales
Victoria
Australian Capital Territory
Tasmania
South Australia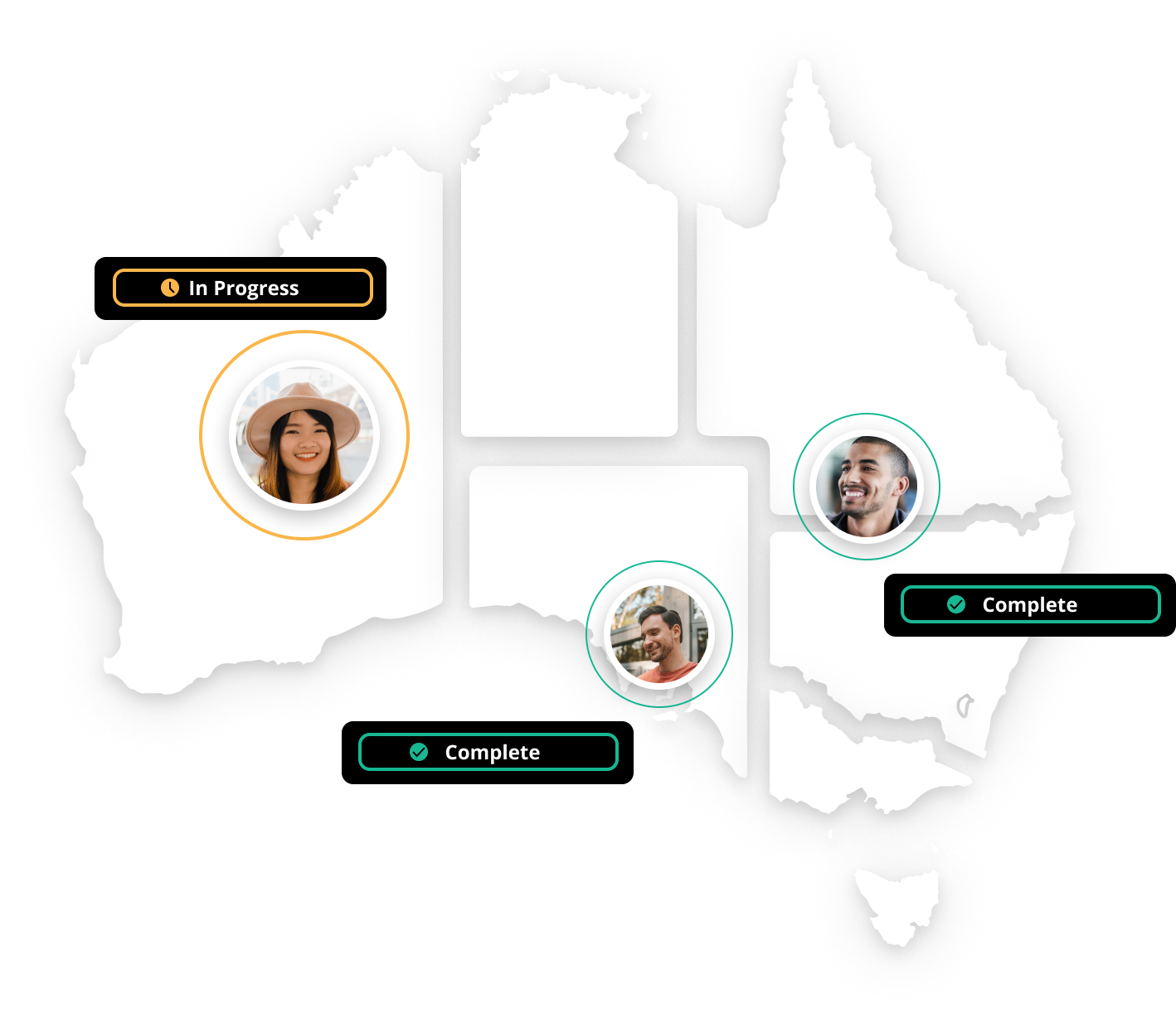 Find Out More About
Australian Police Checks
Is Certn accredited by the ACIC?
Your check will be processed by InterCheck, a Certn company, who is accredited by the ACIC to provide criminal history results.
What does a police check show?
An ACIC police check runs your name against existing Australian police records and identifies disclosable outcomes such as:
Court convictions
Court appearances
Pending court matters
Charges
Findings of guilt without conviction
Traffic offences
Good behaviour bonds
How long does a police check take?
While manual collection and processing hardcopy records can take weeks, our online platform connects directly to state and territory police databases to finalise most checks in 1-2 business days. For example, if you have a common name or a name that matches many potential Persons of Interest on policing systems, your results may take longer. If your check is taking longer than expected please reach out to our Customer Support team for more information.
How do I get a police check for a volunteer position?
A volunteer police check is for individuals who are seeking positions such as:
Volunteering with an Australian or overseas charity or not-for-profit; 

Volunteer foster carers; 

Students undertaking a compulsory student placement (this doesn't include unpaid work experience or internships); and

Volunteering with a community organisation, such as a school, religious organisation, community sports group, or government council (including volunteer board members).
We offer a discounted price on police checks for volunteers. It's the same Nationally Coordinated Criminal History Check at $29.00. Click here to get started.
How long is an ACIC police check valid for?
According to the ACIC website, "There is no standard timeframe that a check result is valid for. A check is considered a 'point in time' check only, which means the results only reflect police records on the date and time the result is released." The organisation that requires the check will typically determine the timeframe for a check result to be valid.
My report says "Review," what does that mean?
No one besides you receives a copy of the report you order through this service. Reports are sent securely to the email address provided in your application.
What do you do with my information?
Your personal information is always treated confidentially. We collect your information for the purpose of verifying your identity and encrypt anything we receive. Information is retained for as long as it's needed to complete the service. Learn more in our Privacy Policy.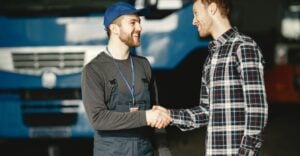 We cover everything you need to know about an Australian police check for a job.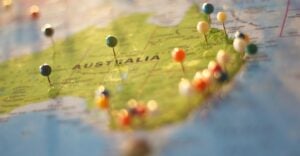 Applying for a job in Southern Australia? Here's a helpful list of the jobs that require a South Australian police check!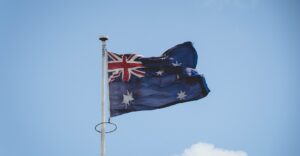 Here's the scoop on different types of police checks in Australia! Read more for everything you need to know.
Trusted by People Like You
and Companies of All Sizes
Certn is a global background check company that works with some of the world's biggest brands to deliver online background screening services such as identity verification, credit checks, driving records, and employment verification.

Certn completes over two million checks each year and is proud to offer faster online services. Looking for Background Checks for Your Business?
Looking to screen candidates, employees, or tenants? We work with businesses of all sizes.