Identity Verification
Faster Identity Verification with OneID
Do you know who you're hiring? With Certn, you can – instantly. Add biometric facial recognition to your background screening process to hire confidently and compliantly.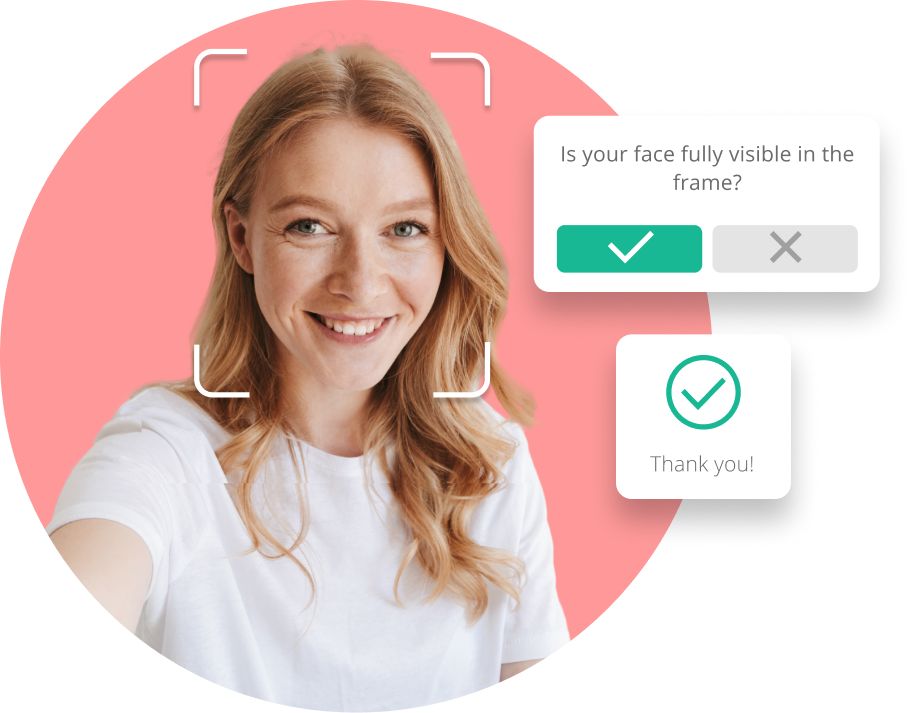 The foundation for knowing who you're screening.
Over half of job applications contain inaccuracies. Certn's OneID instant identity verification is the first step in background screening. Start with OneID for a fast, easy, unbiased background check.
OneID Verification Helps You:
Improve the Candidate Experience. Certn's simple and secure 3-step identity verification process is completed in a few clicks from an internet-enabled device. Data pre-fill helps prevent errors and makes the process even easier and faster, so candidates can verify wherever they are with a seamless experience.
Hire a Global Workforce with More Confidence. OneID supports 11,000+ government-issued identity documents (e.g., passports, drivers licences, ID cards, and more) from 190+ countries and territories, including documents in non-Latin character alphabets.
Prevent Fraud. 53% of job applications contain inaccurate information. In a remote-first and virtual world, it's even more important to use ID verification to check that your candidates are who they say they are.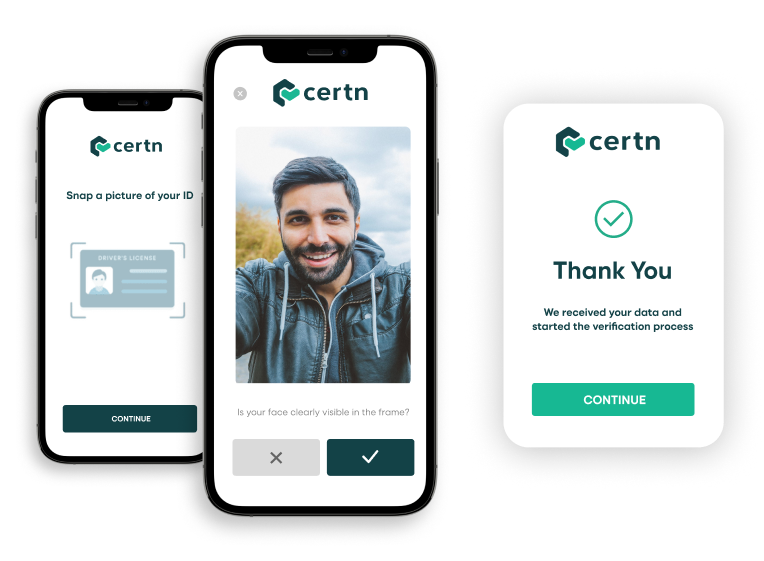 Better background checks.
What Is OneID?
Verify the identity of an individual by using biometric facial recognition to match their face to their government-issued ID instantly.
How Does OneID Work?
A secure, encrypted link is emailed to your candidate.
The candidate consents and uploads photos of their ID and a selfie with a few clicks.
That's it! Automated prompts guide the candidate and pre-filled data means it takes minutes. The results are sent back to you as part of the report.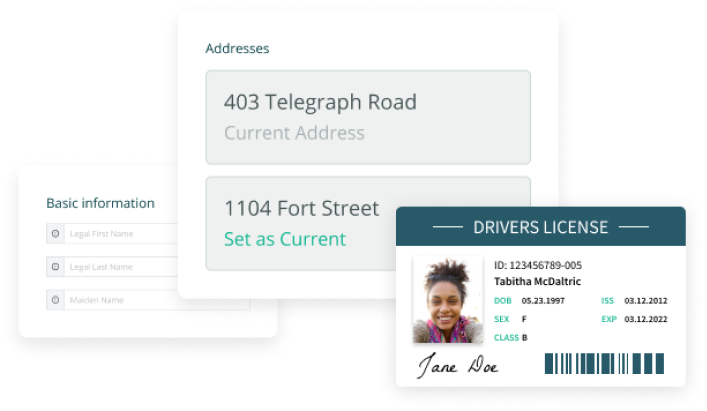 What is identity verification?
Identity verification confirms a person's identity. There are two main types: knowledge-based authentication and biometric authentication. Certn's OneID check uses biometric facial recognition technology to verify the identity of an individual instantly by matching a government-issued ID with a real-time selfie instantly.
What's a biometric screening?
Biometric screening is a type of identity verification that establishes identity by matching unique biometric features such as retina scans, fingerprinting, and facial recognition. The biometric facial recognition technology in OneID verifies the person's identity instantly by matching their government-issued ID with a real-time selfie. OneID also relies on practices such as liveness detection for anti-spoofing (and we have a team dedicated to ensuring the technology's accuracy), so you can have even more confidence that a person is who they claim to be.
Where is OneID available?
OneID is available to clients in North America.
How long does ID verification take?
After the candidate successfully completes a OneID check, you receive the ID verification results instantly. If your candidate cannot successfully complete the OneID check, we reach out to them to complete an alternative process as a backup. With your candidate's help, this backup option is typically completed within 24 hours.
Never run a background check on the wrong person.
Avoid costly mistakes that come with skipping ID verification. Certn's OneID allows you to quickly verify who you're screening.